The BEST EVER Split Pea Soup!
Also, the Best Way to Use Up That Leftover Holiday Ham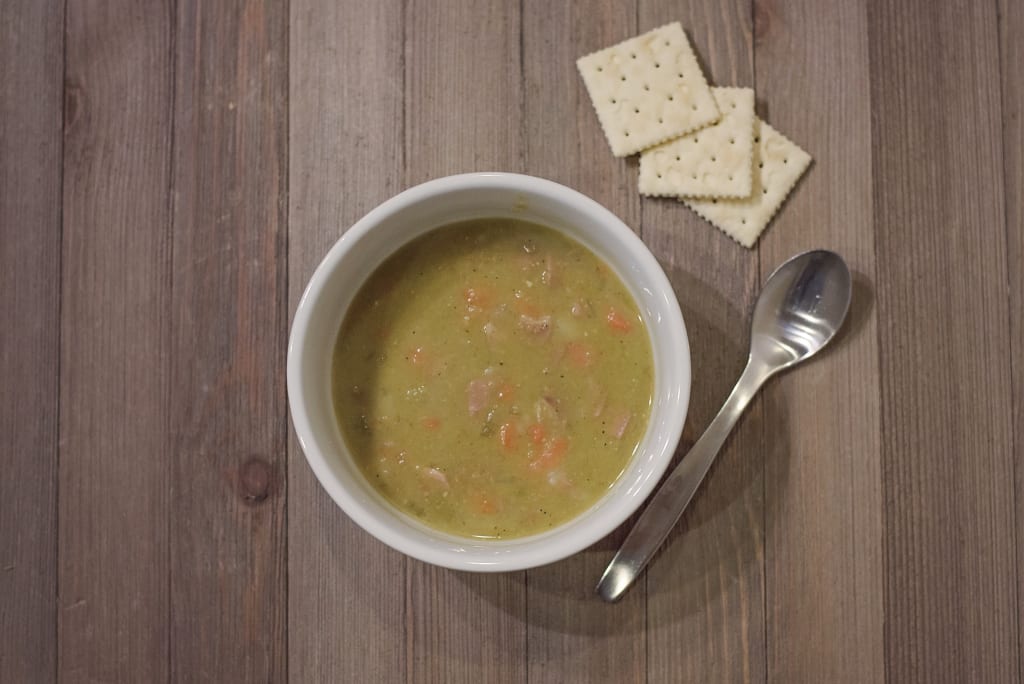 It's been SO cold lately—we're talking Jack Nicholson from the end of The Shining sort of cold—across much of the United States. I have been FREEZING. I think that the past four years spent in Southern Arizona where winter weather means you get to enjoy outdoor activities and Christmas Dinner is eaten outside on the patio has completely spoiled me. What the HECK is 4 degrees that feels like -1 degree? White fluffy frozen water that falls from the sky—what's that? School delays... they do that here? Definitely spoiled!
Did I mention that it's really cold?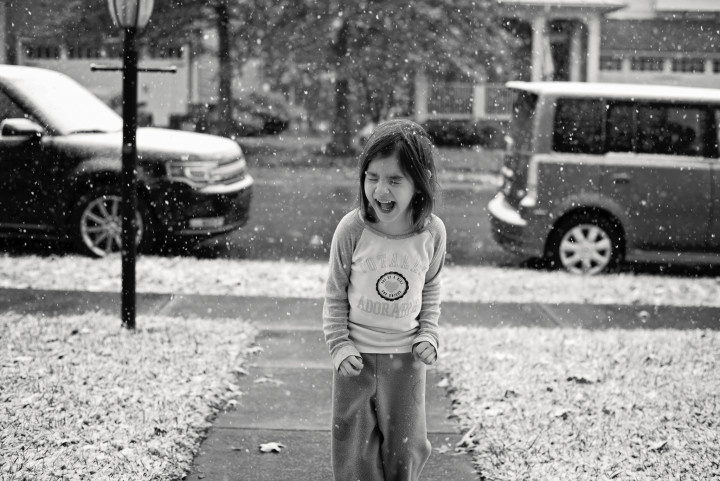 Needless to say, we have been bundled up in layers upon layers upon layers whenever we have to go anywhere—and I've kind of been avoiding the whole going anywhere part of things because... it's cold. I am so grateful for heated seats, hats, scarves, mittens, long underwear, the sun...
My children are not fans of the freezing temperatures (as pictured above). I think my body goes into temperature shock each time I step outside. Is that a thing? ... I feel like that's a thing. I know I make the same face Lelu, my four-year-old, is making in that photo while contemplating who in their right mind would live anywhere like Alaska or take a job posting in Antarctica, and could someone really pay me enough to live/work in those places. What does this have to do with food? Well, feeling like I got punched in the face by Elsa herself has really brought out the soup maker in me. The past week alone we have had Vegetable Beef and Potato Soup already!
Tonight though, it's time for one of my all time favorite soups—Split Pea! This warm comforting soup is thick, rich, and filling. Plus, it's a great way to use up the leftover holiday ham—just cut off the glazed skin if you used one with a sweet glaze, and toss in the bone for good measure/flavor. So, if you're suffering from ongoing-traumatic-weather-disorder accompanied by thermal shock and chronic pre-hypothermia like I have been, I highly suggest that you make this. Serve with a crusty roll or crackers, snuggle up, and enjoy!
The Recipe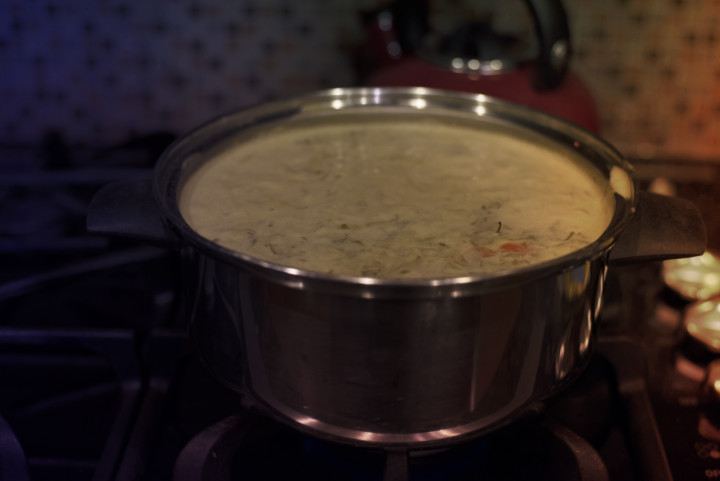 Split Pea SoupTotal Cooking Time: 1.5 hrs | Estimated Cost: $16 | Servings: 10Ingredients:
2 Tbsp olive oil
1 onion
2 stalks of celery
4 medium carrots, peeled
1/4 tsp black pepper
1/2 tsp ground thyme
1 1/2 Cups diced cooked ham (hint—use holiday leftovers!)
8 Cups of chicken stock
1 bay leaf
1 bag split peas
1 large russet potato
Cooking Instructions:
Heat up your oil in a large stock pot or dutch oven over medium heat.
Dice and saute your onion, celery, and carrots until the veggies are soft and tender—approximately ten minutes.
Add in your black pepper, thyme, and the diced ham—cook for another two to three minutes.
Dice and add in the potato—cook for another two to three minutes
Add in your stock, bay leaves, and split peas.
Bring the mixture to a boil then turn down to a simmer and cook for about an hour until the peas are so tender they are falling apart.
Use a ladle and smash the peas and potatoes against the bottom and edges of the pot to break them up and thicken the soup. Remove the bay leaves.
Season with salt and extra pepper to taste. Serve with a warm crusty roll or crackers.
recipe