Tea Parties
My Tea Party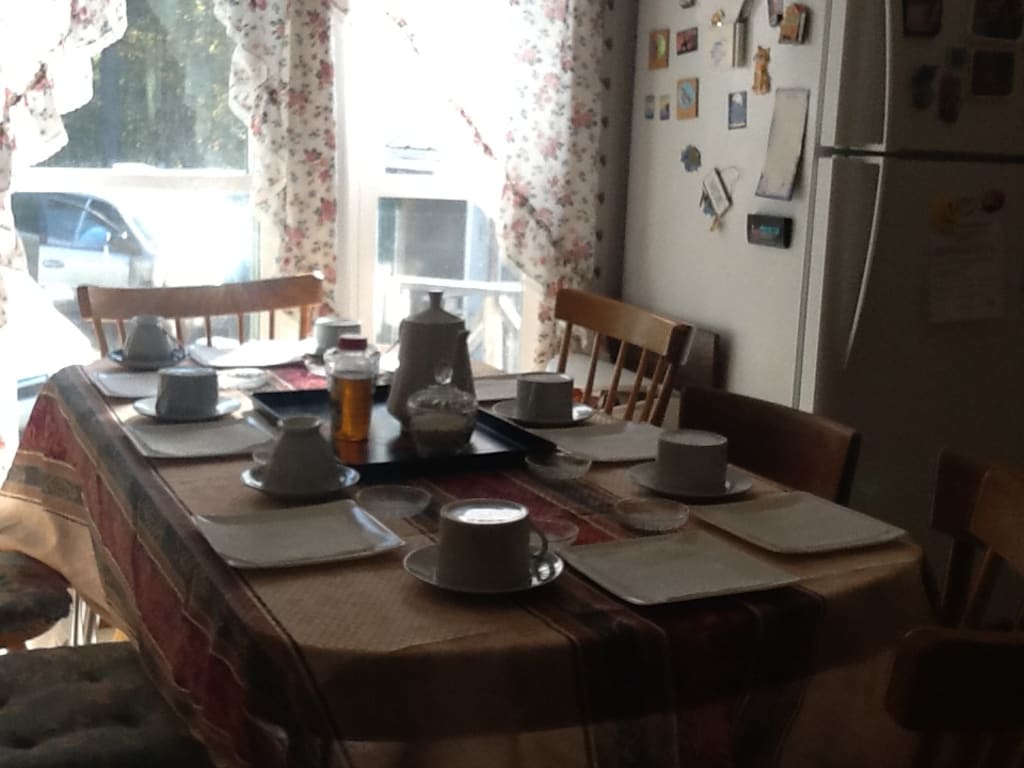 I love a good cup of tea. I get my love of tea from my grandmother. Growing up, I would visit my grandparents and we would have tea with baked desserts and chitchat. I loved it.
When I received my first paycheck in high school, I ordered an English Rose tea set from the mail. I fell in love with it and used plenty of times. I had that set for over 20 years before giving it to a friend who loved tea but didn't have a set of her own. I plan on buying another set soon. Since moving to Washington, I have had two tea parties and one tea party when I lived in Texas. Most of my tea parties have been in Maine.
My tea set included the teapot, sugar, and creamer bowls, teacups, and matching saucers. In my parties, I would send invites in the mail or hand deliver them. I only use linen tablecloths and napkins with the napkin holders that my dad made me. In the middle of the table would be a tray holding my teapot, sugar bowl, creamer bowl, honey sticks, or anything else that would go in the tea. On a counter would be the loose tea leaves and teabags while another counter would be the goodies.
My mom, great-grandmother, my grandmother, her friend, Pat, and I took turns having tea parties at our houses for a year. It was fun. Each person's tea party was different from the others. Some were simple while others like mine were fancier. But we had fun being with each other and talking. I think that is what tea parties are about, the company of family and friends.
Assortment of Teas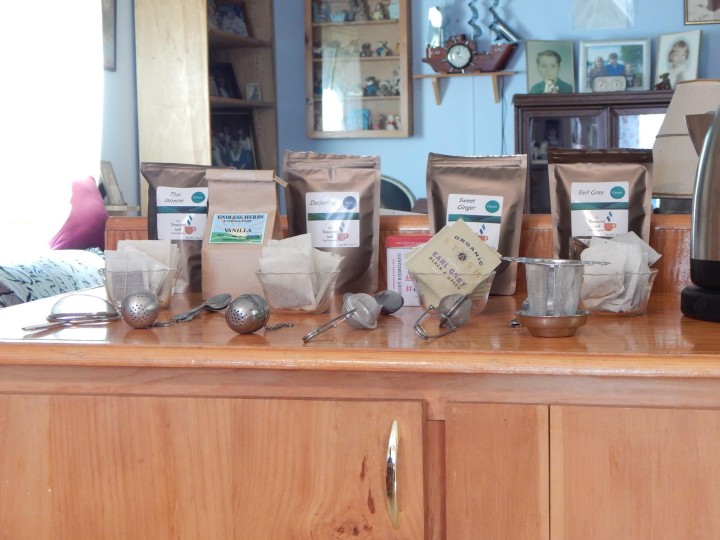 When I have my tea parties, my guests know that I will have a variety of tea in tea leaves and tea bags. With loose tea leaves, you need tea balls to place the leaves in and then to place it in the hot water in your dainty cup. As you can see from the picture, I love the variety in my teas. I like to try new ones. I prefer loose tea to the bags, but if it is cheaper then I buy the bags. My grandmother prefers tea bags to loose tea. I think it tastes better in its loose form. My favorite tea is jasmine, green tea, Moroccan tea, and gunpowder tea. I usually drink herbal tea more for medicinal purposes. I buy my loose tea online from stores like Stash Tea, Amazon, or Republic Tea.
Goodies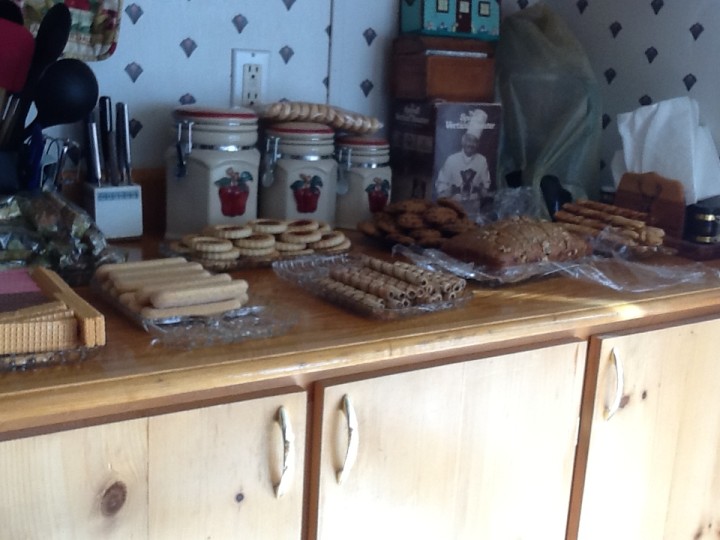 For this tea party, I made banana bread and bought the other goodies. I love ladyfingers, wafers, biscotti, and the other stuff. This is what my goodies look like when I have my tea parties. I love fancy dishes and trays for my parties. Since I don't live in Maine, I leave the fancy plates and trays at my parents home. I usually have a tea party everytime I go home to visit. For one of my tea parties, I made tea biscuits from scratch with chocolate chips in them. They were a hit. Nowadays, I just buy the stuff.
My Tea Set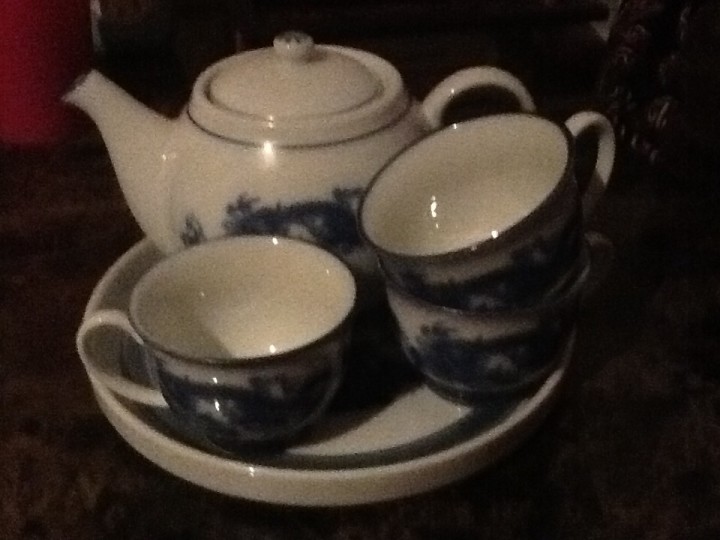 I have had this tea set for the last nine years and I love it. It's not as fancy as my English Rose set but pretty just the same. It is called The Fly Dragon set. I think it is from China. This set comes with the cute tray, teapot, and four cups. I have only three left because of the fourth broke. I use it every day but still plan on buying a fancier one. When I first moved to the state of Washington, nine years ago, I worked in my father-in-law's store. He had many of these sets and let me have one. I was happy since I am now interested in Chinese things. Since this doesn't have an infuser, you need a tea ball to put the leaves in before placing it in the teapot. You could place the leaves in the pot but then you will need a strainer.