Tattooed Girl Moved to North Georgia
Where to eat and points of interest along the way..a Year in North Georgia.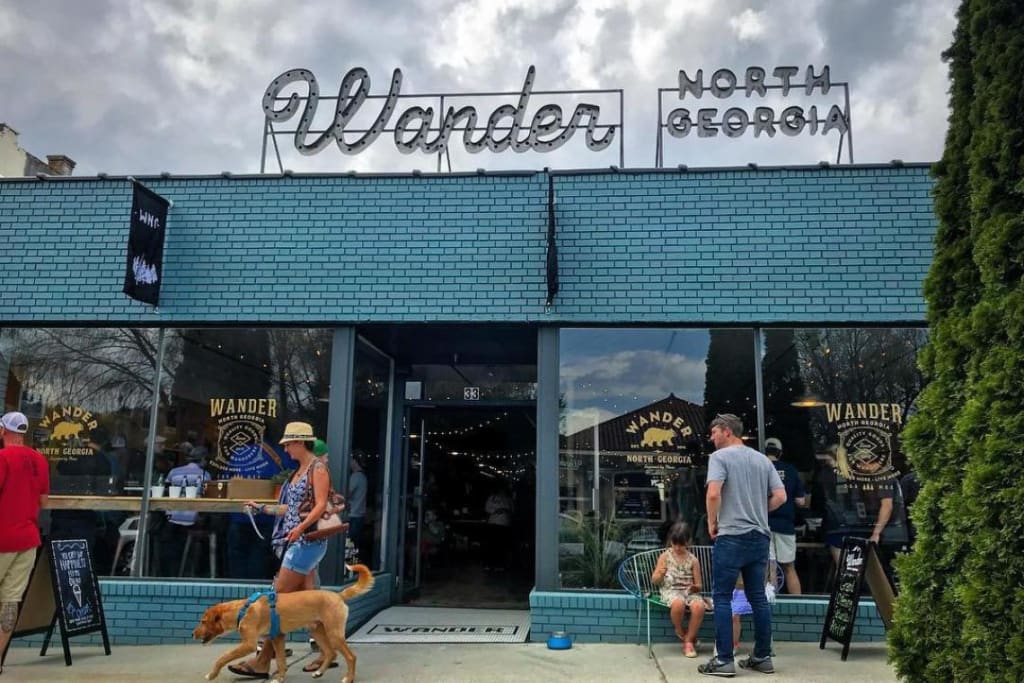 What does every move need..fuel, friends and food. While I didn't pick North Georgia to be home the second time, it comes with some great perks.. the food.
Starting in Elijay, Ga across from the railroad tracks sits a cute little restaurant with the best blue cheese burger you could ever find- Chester Brunnenmeyer's Bar & Grill (chestersblueridge.com Phone: (706) 258-2539). While we waited for our take-out we strolled down to a quaint bookstore E Quinn Book Seller LLC (691 E Main St, Blue Ridge, GA 30513(706) 258-2665).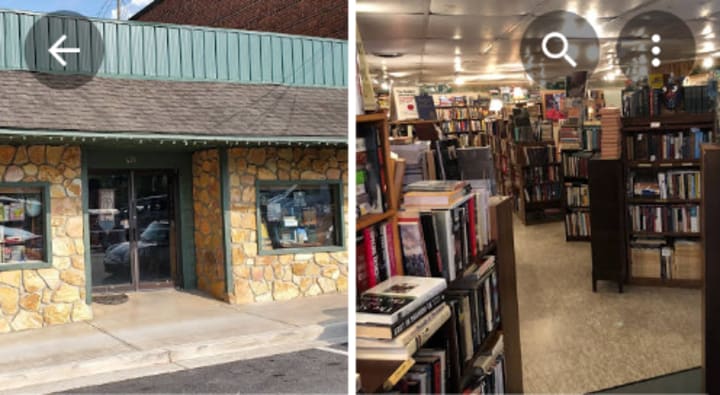 A beautiful store very rarely seen in the day and age of chain stores like Barnes and Noble. Not knocking Barnes and Noble but you can't put a price on a Sunday chat with the owner, and piles of books. It is a place one could get lost in for hours. Each book has a handwritten card, such a personal touch that is rarely found in a modern age. You couldn't ask for a better place to lose yourself in and have a memory of visiting. It truly is a rarity in a world full of bar codes and impersonal service. I strongly recommend you take some time to visit this shop in Blueridge..as you read your book you long for a store like this in your hometown..
As I returned to Hall County, there was a brief rest period in Elijay, Ga that started with a meal at Mr P's Take Our Food 295 N Main St, Ellijay, GA 30540 (706) 635-4040) . You will never find BBQ like this. If you do it's clearly because you are at Mr. P's. The BBQ was smoked, seasoned and cooked to perfection. There are not words to do it justice. Just once was enough to sear the perfection in your brain and leave you craving one in every town. Expect busy lines and a friendly staff and a craving that will follow you home. Home for a week was the Budget Inn ( 34 Jeff Dr, Ellijay, GA 30540 (706) 635-5311). Home it was. This one I have to add a note to- I don't understand the reviews at all. I have stayed in nicer hotels and recently that weren't in as good a shape as this one was. It's a quiet property, the rooms are big, much bigger than any comparable room, it is comfy, there is a refrigerator and microwave, nice quality TV , sofa and the beds are amazing. Didn't see a single bug, or had a single problem. I would highly recommend it.. seriously I'm picky when it comes to accommodations. You will never beat it for the price. People can say what they want but it has been a nice break from the chaos. I encourage you to stay here.
Lula, Ga - Once upon a time.. a woman was driven into a little town called Lula, Ga. From the outside you wouldn't know it but Lula is Mayberry recreated. A quiet little town just a hop, skip and jump away from Gainesville, Ga. It has this amazing pizza joint.. which you can't help but adore- Napoli's Pizza.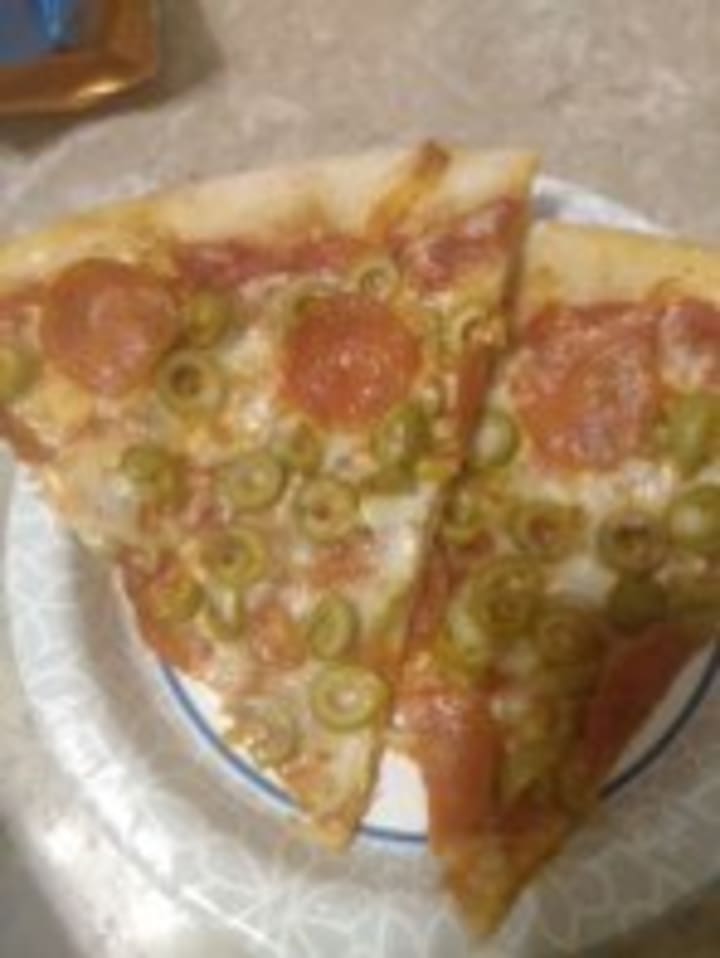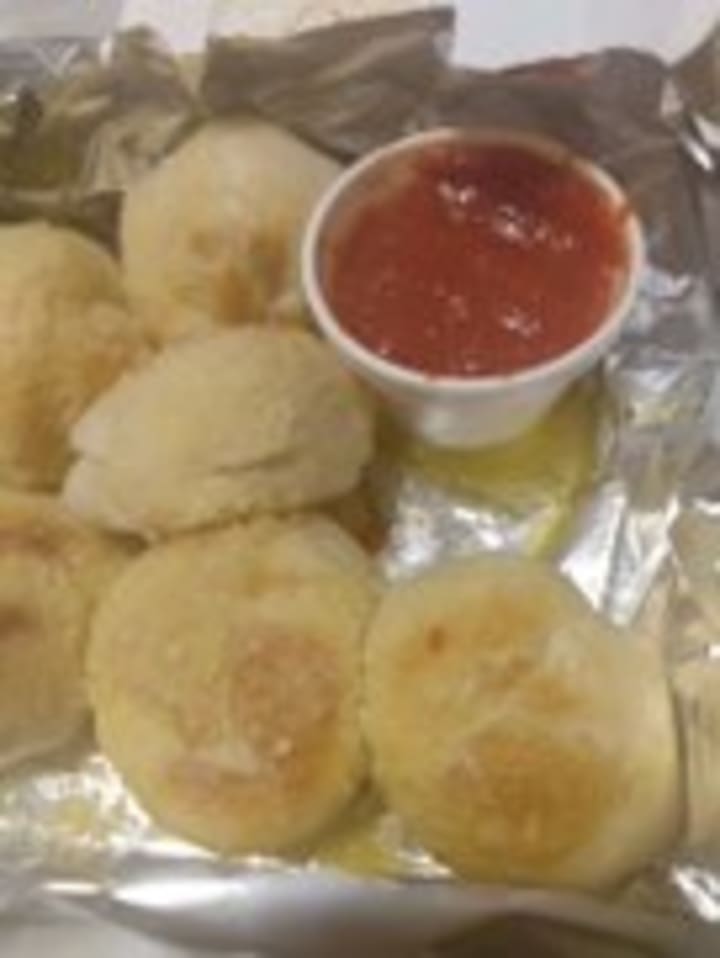 Who doesn't love pizza? And if you don't you still have to respect it. Seriously carbs are a woman's best friend. Even with a carb addiction you still can't have icky carbs and icky is not even in the dictionary when it comes to Napoli's. The crust is to die for, the pepperoni has just the perfect bite. Throw in some garlic knots, baked to perfection and you have carb heaven. Just a tip, have them put the pepperoni on top of the cheese (http://napolispizzaga.com/lula/). Say hi to Y0-Yo if you run across her. Friday Pizza Night got a reappearance the other the night and she is sweet as can be.
If you need anything, you have to check out Lula Grocery (5919 Main St, Lula, GA 30554). It has everything you can imagine and the staff is just as sweet as can be. The prices are reasonable and not marked up to meet the demand one expects in a small town. Take a walk in Veteran's Park or down the street... The town itself is a quaint reminder of peace and quiet in the busy hustle and bustle of every day modern life.
Just down the road is Gainesville, Ga. If you ever need a ride to the hospital you can bet you won't find nicer paramedics or firefighters than Gainesville Fire Department and Hall County FD and EMS. I know this isn't a food tip, or food related but having had a medical issue (unrelated to anything food) and having worked in Gainesville and having met them personally I always have to say when good is good. The are the kindest, sweetest people. They have far more compassion and knowledge than their bigger city counterparts in Savannah, GA. Having lived in Savannah for years I can't even compare the two they at opposite ends of the spectrum. To Chad, Keith, Tommy, Danny, Justin, Floyd, Cochern, Dustin love you boys always family..love your chick bro.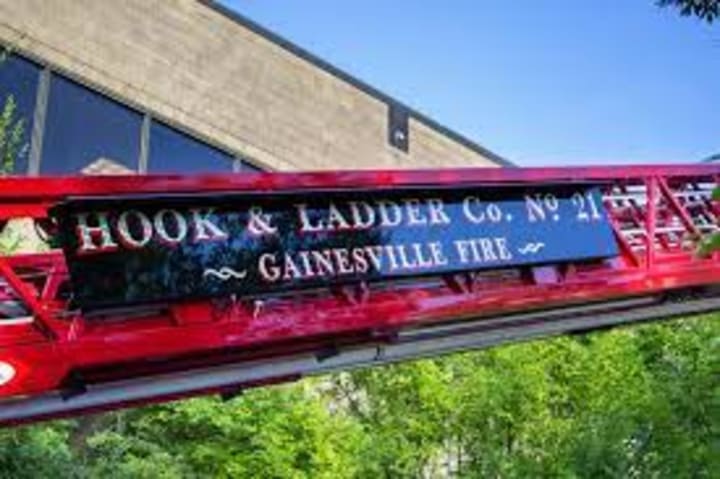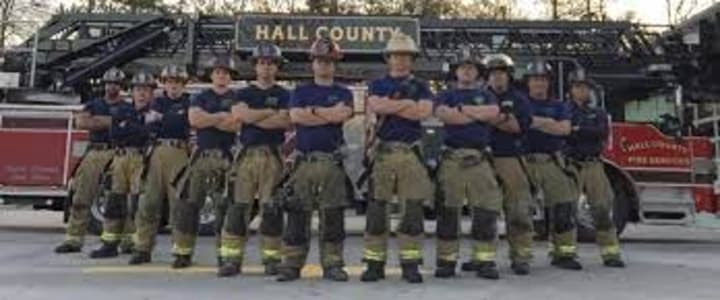 Back to the food... There are so many rare gems in Gainesville. We start with El Maguey (2458 Limestone Pkwy, Gainesville, GA 30501 470-239-4502 elmagueygeorgia.com). The perfect Pico de Gallo has been found and it is here. They have this amazing concoction of queso, shrimp and steak served with warm tortillas. I'm from Arizona, so if you are going to have to impress someone with Mexican food -it's me. The service is good, the beer is cold, the guacamole is served in these cute edible bowls and the prices are reasonable. They will have you coming back for more.
Next up Tino's Mexican Cantina (Inside Ramada, 400 E E Butler Pkwy, Gainesville, GA 30501, tinostexmexcantina.com (678) 696-5097) This place is amazing. The salsa is a cross between salsa and Pico de Gallo (Astoundingly perfect) You can't beat the service...- Ask for MeKenna ( she is amazing) .. the staff is attentive, the bar stocked and vibe amazing. The guacamole 🥑 is so fresh it literally is like the inside of an avocado come to life. The brisket flautas are perfection. You have to check them out and say hi to the owner's daughter Jaqueline while you drink one of the best Peach margaritas you are ever going to find.
Mr. Teriyaki Japanese Steak House (821 Dawsonville Hwy, Gainesville, GA 30501, (770) 535-1144) . This girl loves her sushi and the sushi here is amazing. I always had to drive across town to get sushi in Savannah but this place is conveniently located in Gainesville. The sushi is fresh, the prices reasonable and the atmosphere laid-back.
Pazzi's Pizza (658 Dawsonville Hwy Suite B, Gainesville, GA 30501, pazzispizza.com (678) 780-3855) Pazzi's what to say about Pazzi's. Three things stand out, the sauce, the cookies and the owner. The sauce is perfect blend of heaven, not too heavy on the tomato and bustling with flavor. The cookies are baked heaven. I worked close by and would stop in just for the cookie full of melting chocolate chip goodness. the price is cheaper than a Monster and worth the calories. The Owner- Brian and Charlie. Brian is a very kind man you would imagine was your father with genius pizza skills. Charlie is an amazing young man who mans the front counter. Often seeing him was the highlight of my morning waiting for work to open. Please stop in and say hi.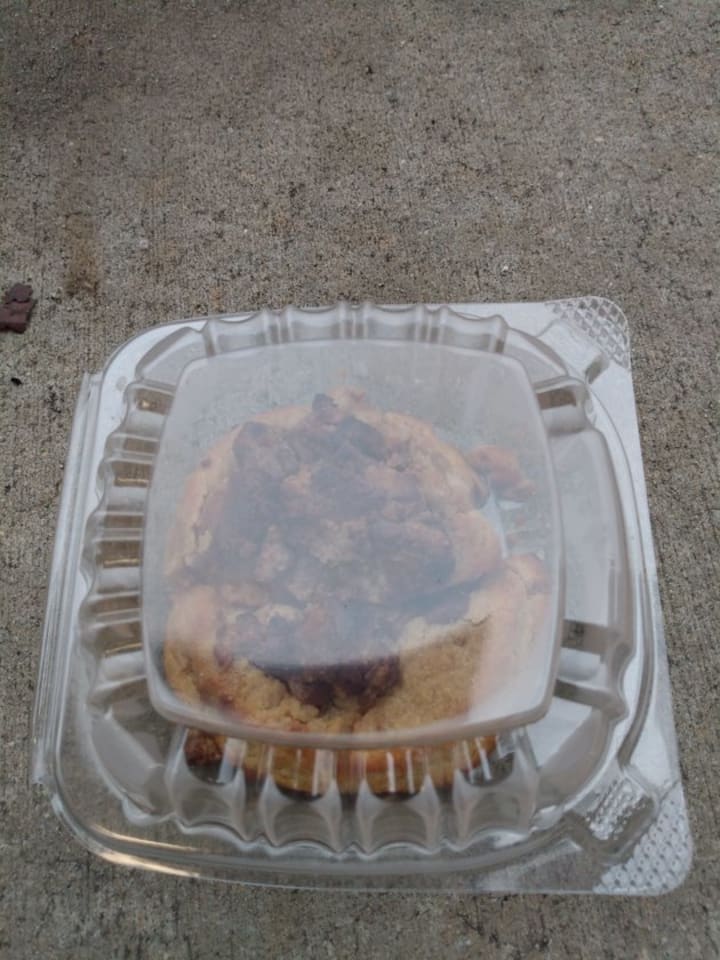 Now yes this primarily a blog about food but you still have to throw in the occasional point of interest - and this one is in Flowery Branch, Ga Once in a Blue Moon Tattoo ( 3616 Atlanta Highway Suite 700 Flowery Branch, GA 30542 678-828-7998). I had a piercing malfunction and lost one of my piercings. Panic sets in. The hunt for a replacement starts. People with piercings understand the tightness in your chest and the countdown to closure that begins. Had I been in Savannah, I would have gone straight to Planet 3, but having called and been hours away with a looming weekend and oddly an out of character poor conversation with the staff the frantic search set in. First it was Esty, that wasn't going to work with the way the mail is .. then a salvation - Once in a Blue Moon and the angel that is Mia Massey. Mia got me in right away (within 2 hours of my call), was prompt and friendly. I have had my piercings for years, but even I know they can be fickle at best when it comes to jewelry. Titanium is the way to go. Popped in and out, minimal pain, $20 for jewelry and change out fee. Crisis averted. Usually it is days of sleeping on one side, don't you dare touch it.. but 48 hours and it was perfect. I have to add Mia went above and beyond in helping out with an embarrassing long hair tangled in ear piercings to the point it felt like they trying to pull their way out and stars don't go through holes. Mia is super friendly, sweet and professional. You instantly feel at ease, and are definitely in good hands, it was like having a conversation with your best friend. . I encourage you to check her and Once In a Blue Moon Tattoo. Tatted girl approved.
A Saturday outing to Cumming, Ga and a stop at a Village Burger ( 101 W Courthouse Square, Cumming, GA 30040 470-239-4502). The burgers are seasoned to perfection, but the onion rings. OMG the onion rings. Battered little circles of perfection, seasoned with a hint, yet not overbearing seasoning, on thick rings of onion fried to perfection with a flaking batter that is unmatched. Finished off with a chocolate/vanilla frozen custard dripping in strawberries. I'm going to be honest here. I had never had frozen custard. Wasn't sure what to expect- and I was surprised which is saying a lot. Smooth, creamy and cold it was the perfect topper to a long day.
Fender's...In Az where I am from, there is a cute little Diner called Little Anthony's. Imagine finding a spot that reminds you of where you came from thousand's of miles away with a better menu and alcohol. That would be Fender's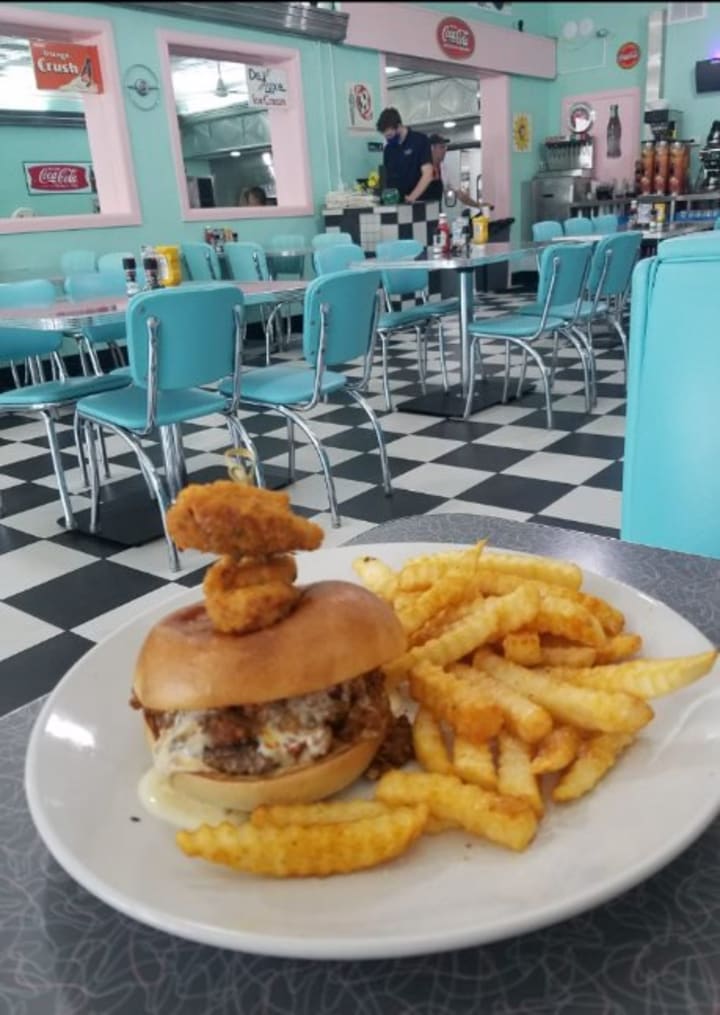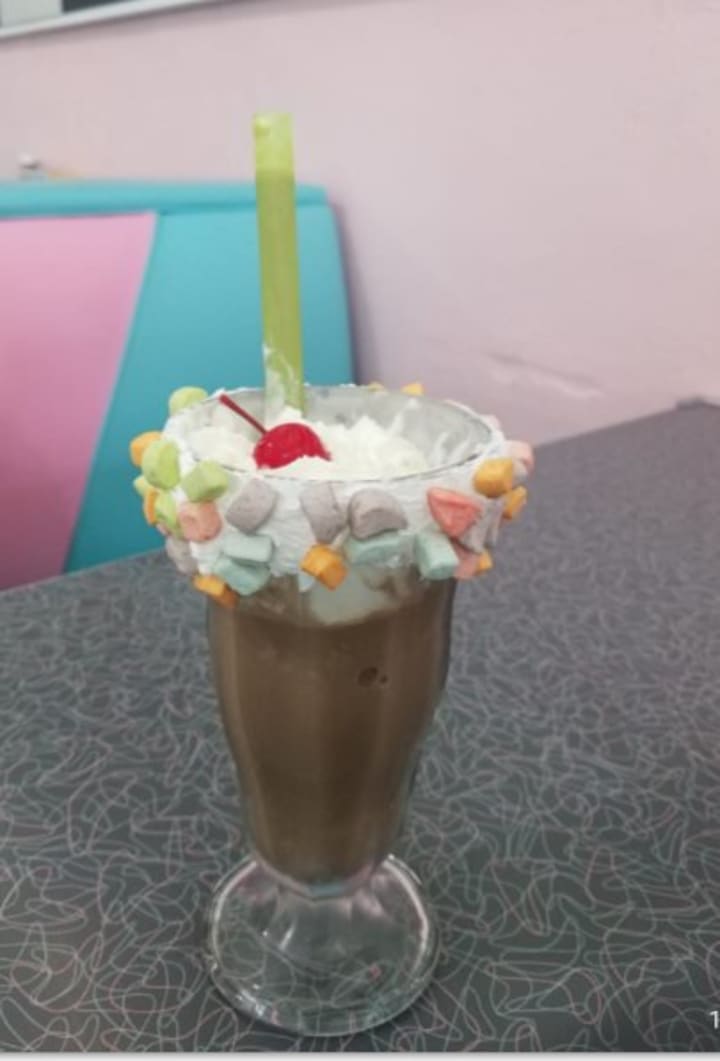 Ramada 400 E E Butler Pkwy, Gainesville, GA 30501 This has become a home away from home. The staff is like a beloved member of the family. Sweet as can be when you need anything even when you leave the key out in your room like I am prone to do. Please take the time to chat with the staff and enjoy their company.
BiBa's (770) 965-0012 7338 Spout Springs Rd Flowery Branch, GA I love my carbs ..life is too short eat carbs. These carbs are worth the trip to the gym-I'm not a gym girl but you can bet I am still going to eat them. Especially the garlic knots dripping in butter heaven.
Fuji Express - Shrimp LoMein , Crab Rangoons and dumplings oh my. The food here is so amazing. The service quick and the people friendly. I haven't been able to find Chinese food this amazing since Hopping X in Savannah. Between you and me this is so much better. Just make sure to get extra Yum Sauce.
Bigg Daddy's Restaurant and Tavern 137 Hodges St, Cornelia, GA 30531 .. Now let me tell you if you are looking for Fish and Chips...This is where you need to go. It will literally blow your mind. The prices are reasonable and the staff sweet as can be..please take care of your waitresses.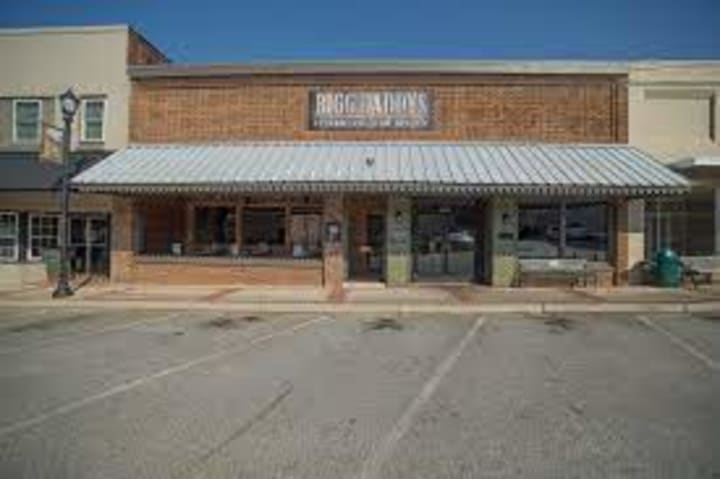 Buffalo Cafe 3446 Winder Hwy, Oakwood, GA 30542..The food is amazing but that is not the primary draw. I have a not so minor obsession with ranch and blue cheese. Once you have there's there is no going back...It's handmade and they sell it by the pint. Please make sure to ask for Alyssa, she is this beautiful young woman who I had to adopt on site. It happens, I come with a lot of Carebears, they will just have to accept it.
Burger and Shake - 891 Dawsonville Hwy, Gainesville, GA 30501 Now this diner and drive in, you have to go to. It is everything that you could ask for. There is nothing like a grease soaked burger and fries that are perfect. They are an amazing little place that deserves your support.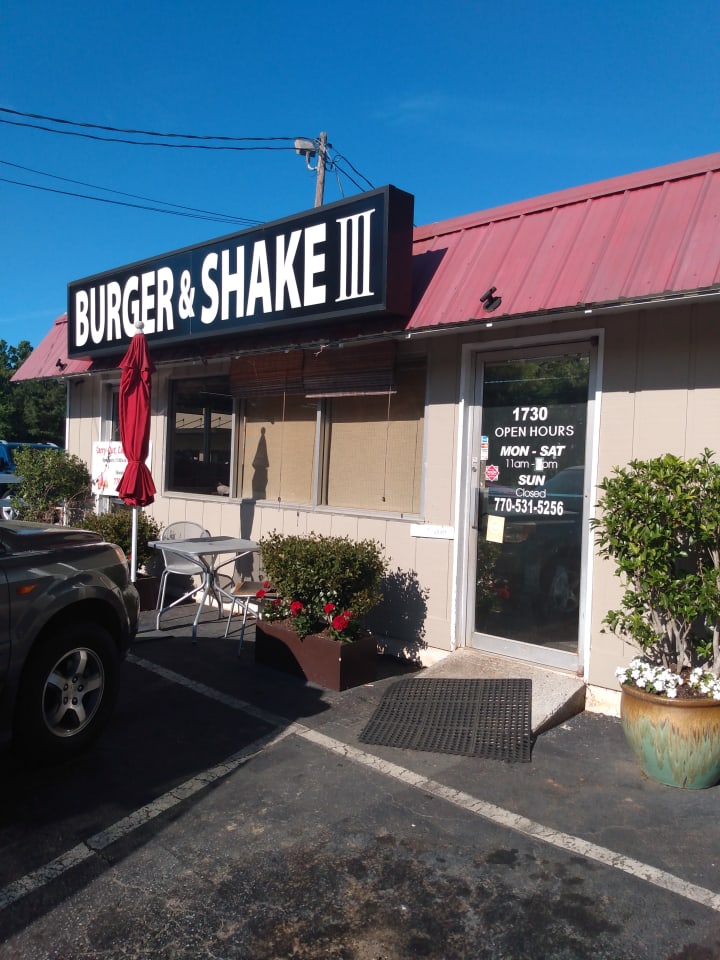 The Parlour Hair Salon- 333 Jesse Jewell Pkwy SE, Gainesville, GA 30501 (678) 450-2843 https://www.facebook.com/ParlourSalon/
A great haven in Gainesville. After two years of not having my pretty girl in order I found Parlour. A beautiful color back to my rightful color and the day was made. I encourage to call and make an appointment with the Owner, Phedra.. She is like talking to your best friend and simply a delight to hang out with. I found my new hairstylist, much better than Jessica. Jessica was a trusted friend for years that I visited no less than biweekly and when I needed her she didn't care and the second time was drunk in a Parker's parking lot on 08/27/19 asking me about my animals she had no way to know had been taken by the Pooler PD and leaving her friend alone. She has been replaced. And gratefully so. Phedera became a fast friend and well always be someone I hold dear in my heart.
Ivy Springs Nails-Finding a new nail salon is a scary thing in a pretty girl's life (right up there with not being able to get them done). I was a always that girl that came in every two weeks in Savannah to POSH (which I love by the way still) but not being in Savannah a new salon had to be found and it was. Ivy Springs is my go to in Hall County. They do a mean set of nails that will take the end of the world to come off, just how I like it. They are kind, and the environment is relaxing...I can't wait to go back. If anyone can judge a nail salon in a heart beat it is me. Hands down they win the nail salon of the Carebear nation.
IHOP- 430 Jesse Jewell Pkwy SW, Gainesville, GA 30501 A quick first date at IHOP was amazing. I have missed IHOP in the last few years and it was perfect. My KCCO Carebear was created in an IHOP in Pooler, Ga in 2019. To go to one made me think maybe I might get to do my that project someday. The young waitress, Grace was a pleasure, her boss should be proud. It may only be an IHOP but it was a reminder of a time when life was complicated but not trauma upon trauma. If you get chance you have to stop in for the pancakes.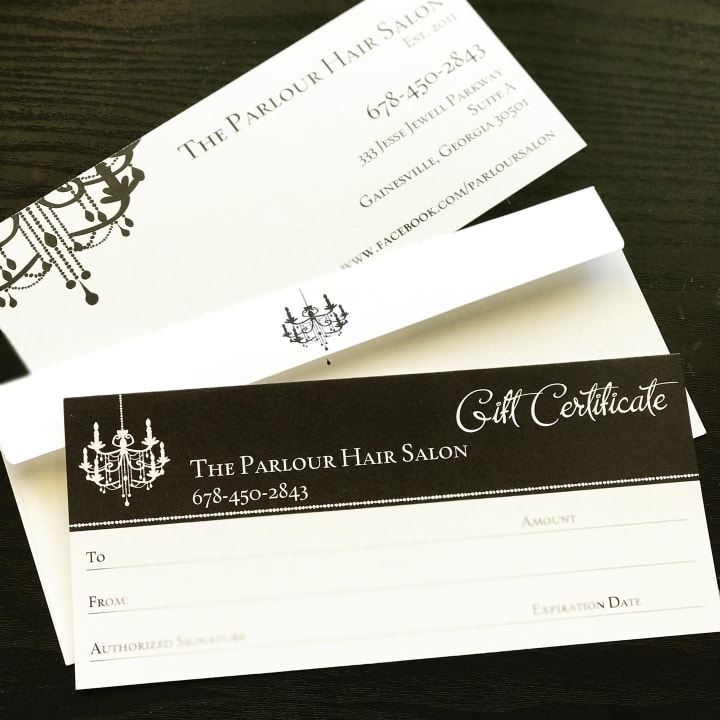 Econolodge Gainesville ... I been told this was not the place to stay and an unexpected disaster had me there for a night. Enter Ernst..a sweet man at the front desk. A minor hick up was blessingly fixed. There may be some rift raft but you can't screen everyone who rents a room. It was blissfully quiet. I lived in an Econolodge in Garden City, Ga last year and it was a disaster of epic proportions. Hookers, drugs, women screaming at me I was trying to steal their "husbands" on a daily basis, including the roommates. This Econolodge was a quiet, well maintained 24 hours of quiet. You can't choose the people around you sometimes, but this was a place that at least was clean, quiet and somewhere that undid the three months of trauma created by the one in Garden City. Honestly, I would rather have hung out with the GCPD (with a few exceptions, but it also inspired my push for officer safety. bigger units and helped me remember what the purpose of my Carebear Project was.. to help my own. Even if they didn't and still won't return an email. So to stay in this one gave me a moment to reflect on my ideas and come up with a few new ones for my project. If you are in need of a quiet place to hole up and just have some peace and quiet you can do it on a budget.
Just a little side note - COVID has really screwed up a lot of things in the last year, and with no end insight of this pandemic we have to support local businesses so that they can survive. . None of the businesses in this article asked to be a part of this this article. They don't even know it is being written. These places are all special to me for many reasons. While they have been random stops in the chaos that is my life each of them gave me a beautiful memory. For a woman with a photographic memory and her favorite places having been destroyed by others to have a fresh set of memories, and a good story to tell that means something to me. In return for this fresh perspective, it is my honor to share my experience at each of them and hope you will support them so memories can be made for you and yours for years to come. I hope you will continue to follow the adventures of a tattooed girl in the future.. Including the Fast Food Edition that I can't leave out.
Feel free to leave a tip or support the Tattooed Carebears way if you are so inclined.
Substack - https://valkyriessanctuary.substack.com
@UnicornCarebear Cash App
@UnicornLegal Buy me coffee
travel
@UnicornCarebear Cash App
@UnicornLegal Buy me coffee
"Justice delayed, is justice denied" "Injustice anywhere is a threat to justice everywhere."
Tattooed, Employed and has a Psych degree..Always on the look out for a group of Avengers.