Synder's of Hanover Sourdough Niblets: A healthy alternative to potato chips
If you are having difficulty kicking the snack habit that you have enjoyed for decades you might want to give these mini pretzels a try.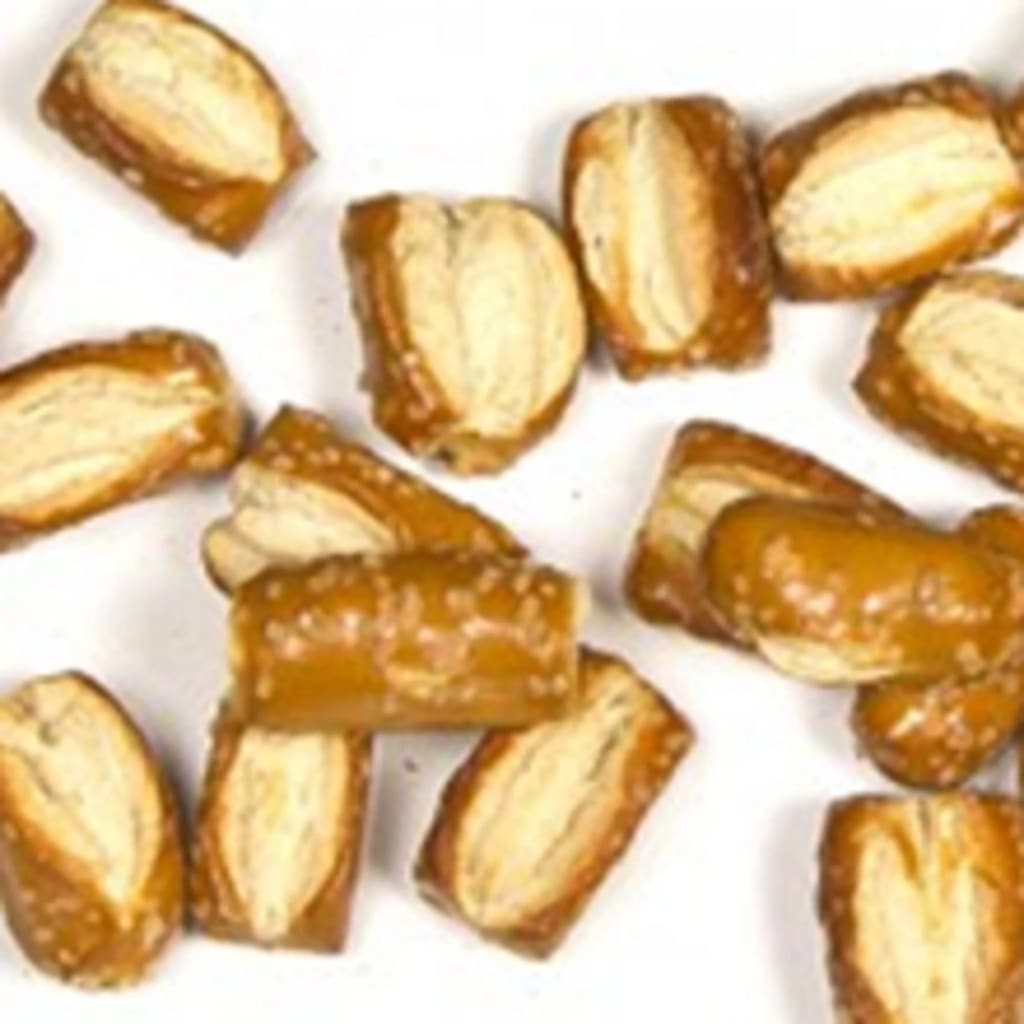 Snyders of Hanover offers a different snack
Most people may not consider a salty pretzel as a healthy snack but when compared with potato chips it really is. Many baby boomers (those born between 1948-1964) grew up eating a lot of junk food. I can recall my cousins and me walking to the store after school almost every day of the week. I usually purchased Wise or Lays chips or a big bag of Doritos. In addition, I would purchase a candy bar and a bottle of pop AKA a soft drink. I have been an avid reader since childhood and enjoyed reading a good book with my favorite snacks. I have also paid a price regarding my health.
During a time of clinical depression, I was eating 1 or 2 six-ounce bags of Lays, Wise, or Ruffles chips every day. What began as an after-school snack soon transitioned into a lifestyle of unhealthy eating. This was just a bad as being addicted to cigarettes, alcohol or drugs. It literally was as if I could not help myself. I began substituting baked chips but they did not take the same. I tried popcorn but soon became tired of the same taste every day.
Cholesterol needs to be kept in check
A doctor told me in 1993 that my total cholesterol was 399 and my LDL was 260. When I shared my diet with him he said that potato chips are high in saturated fat which raises cholesterol even though the chips themselves do not have cholesterol in them. He said if I did not get my numbers down I would die within 5 to 10 years. By the grace of God, I am still here and sadly my doctor passed away a few years ago at age 60.
Initially, I dropped my numbers 60 points in 2 months with diet alone. I began taking medication because I had a hard time letting go of the chips. I got my cholesterol down to 220 but it has gone back up. I have been trying to find healthy snack alternatives so I can get my numbers down naturally again and keep them there. and when I do I share them with the readers. I recently purchased a bag of Snyders of Hanover Sourdough Nibblers in Dollar Tree and was pleasantly surprised.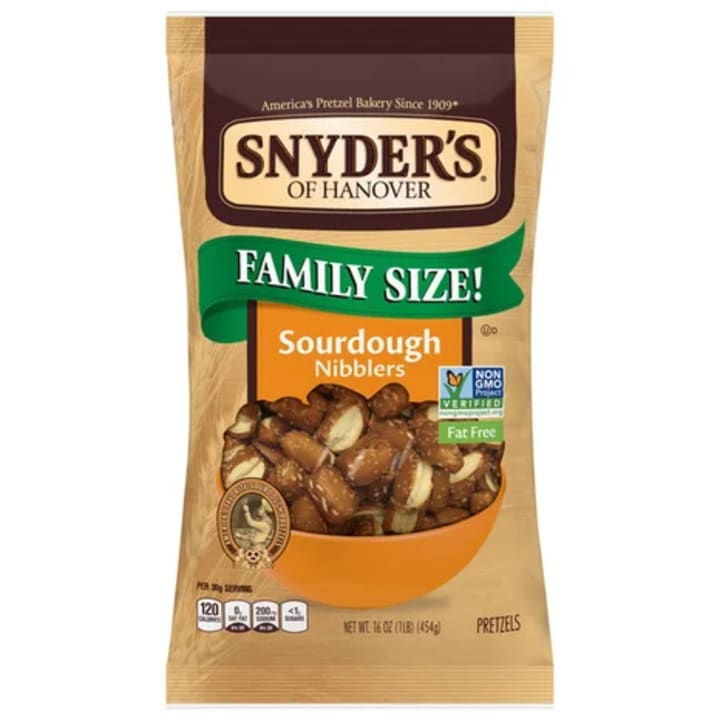 Nutrition is important
A one-dollar bag offers 9 servings of the mini pretzels compared to a bag of chips that have only 2 or 3 servings. There are 15 niblets in each serving, the same as a bag of chips. The Sourdough Nibblers are only 110 calories per serving compared to most potato chips that are about 150 calories for each serving. The best part about this snack is that there is 0 cholesterol, 9 sugar, and 0 saturated fat. There is 1 gram of fiber which equals 4% daily recommendation. There are 40 grams of potassium which equals about 2% of the minimum of 1400 mg daily and 1 gram of iron.
These tasty snacks are filling and can be eaten alone or with dip. I recently ate some with peanut butter and it was delicious. There are 350 milligrams of sodium which is 11 percent of what is allowed per day. These nibblers are about the size of an adult thumb but half the length. I have found that I get full from only half a serving at one time. The fact that Snyders Sourdough Niblets have absolutely no saturated fat may not mean much to everyone but for those who have been addicted to potato chips, and have high cholesterol it is a blessing.
healthy
About the author
Cheryl is a poet, freelance writer, published author and former Newspaper columnist. She has degrees in Psycology and Biblical studies. She enjoys sharing natural cures, and Nostalgia related info. Tips are greatly appreciated.
Reader insights
Be the first to share your insights about this piece.
Add your insights