See You at Crystal Cove
Halloween 2020: Let's play our cards right and light a bonfire to welcome this year's Blood Moon.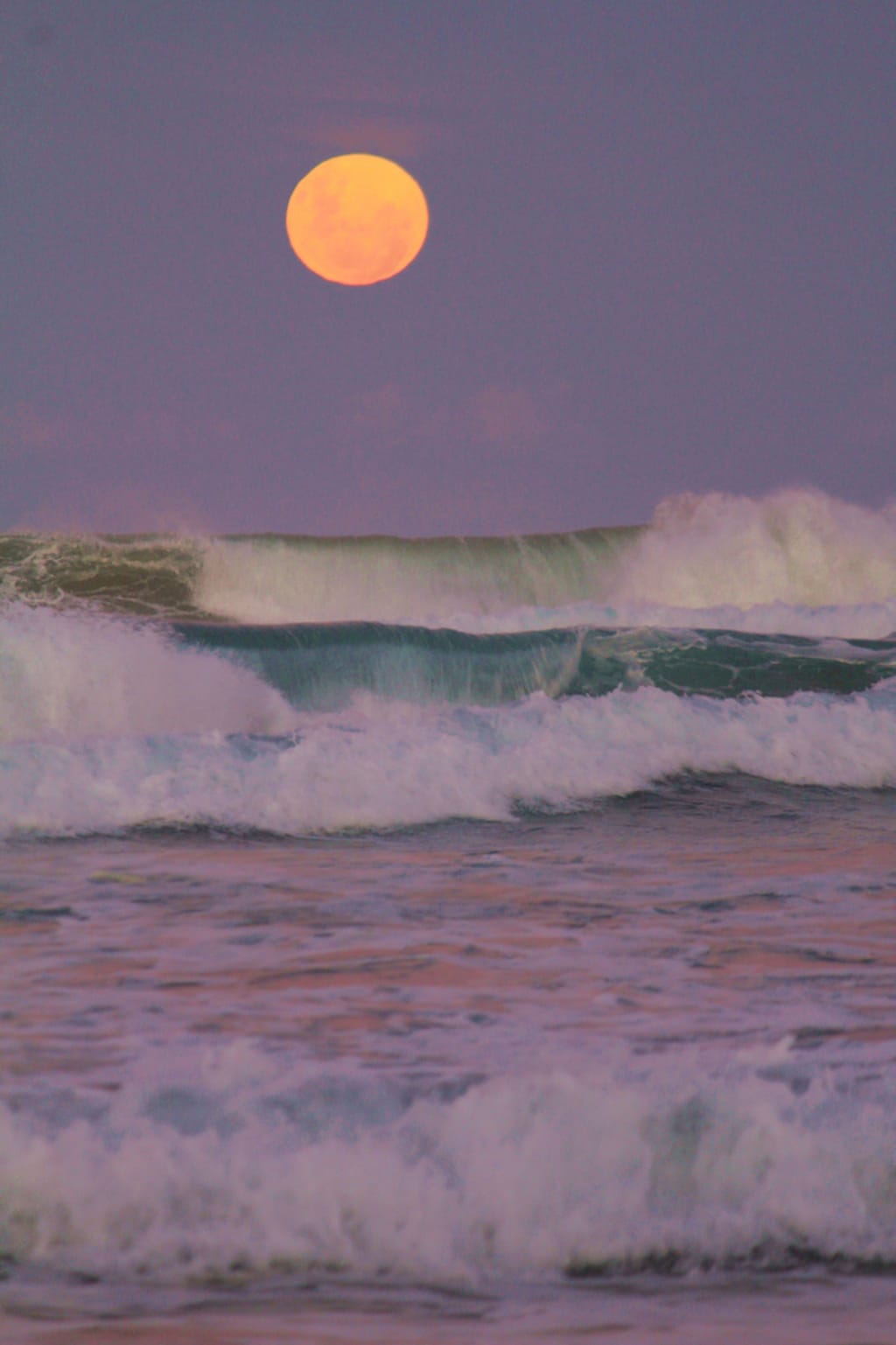 2020 has been a freak show on the nerves, to be vague and precise. Thus, it's largely unstrange that this year's Halloween will be of no ordinary occasion. You heard right, a full Blue "Hunter's Moon" (that's actually red in color, aka "Blood" or "Sanguine") is heading our way. Although it's a popular belief that a full moon occurs on the 31st every so often, one hasn't made an appearance since the 40s. Even more eerie is the fact that the ripe lunar phase will be visible, for this one rare night, across the entire globe.
What could this mean, dear crystal ball? Are the cosmos giving us a chance to turn the tides? Is there really such thing as divine timing, and were our pagan ancestors - who wildly revered these spatial shifts - maybe sharper than we care to find out? Personally, I'm not sure, but it's this exact uncertainty I grudgingly love.
Growing up, Halloween itself was always play-pretend - a kitschy, cozy, commercial bonanza that I still have a sweet tooth for. But I never explored beyond the tricks and treats, no matter how many Nat Geo documentaries I watched, with its cross-continental cut after cut of harvest and death festivity. As per my tradition though, I stuck to my nylon costumes and plastic pumpkin pail. The same holidaze irony of Christmas can be applied here too - Hallow's Eve is rather holy, and this 31st seems bound to be almost hellishly holy, shattering both sublime and subliminal spiritual preoccupation.
The ancient Celtics understood that the veil between the spirit and physical worlds are thinned significantly during Samhain. Blue Moons are also said to coincide with a melding between the realms. Fortunately, these portals aren't open for goblins and ghouls, and rather the occasion is regarded as an opportunity to tap into higher energies. Some are calling the upcoming sight the Grandmother Moon for the wisdom and guidance we may reap. Coincidentally, the moon falling on Taurus indicates that this period is all about practicality, manifestation, and action.
All facts considered, I'm still on my toes as far as what Halloween 2020 really has in store. If this year has taught me anything, it's to not calculate any "prophecy," however minute and mortal, or rare and celestial. As well, the more I mutate into a man of science and logic, the more the old wives' tales come back to haunt, bite, and remind me that spookiness is molecular - that nothing is ever exactly how it seems.
But worry not! All you have to ask is - what do you want to manifest? This past week, I've tried out my hand at bewitching housewifery and somehow, as if by mystical inspiration (and lots of google doc planning), I've managed to concoct the perfect celebration to satiate our jumpy appetites.
A BLUE MOON BONFIRE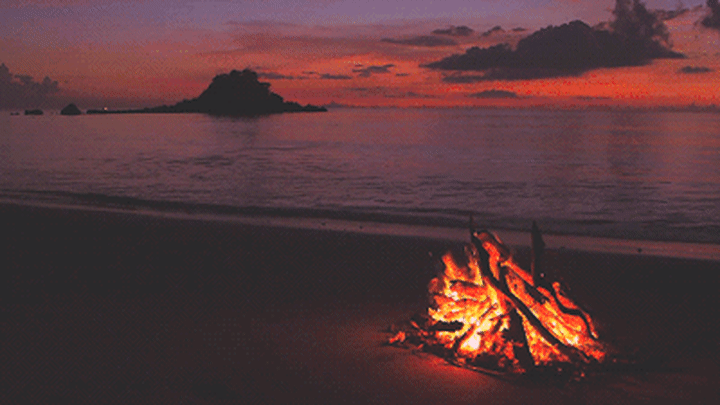 Will you meet me at our local beach cove this October 31st? We'll stick close to each other and the elements. I invite you all to come light a fire, most ceremoniously, one hour before sunset. Let's join together and watch the sun simmer down past broody waters as a new Act takes hold, and the Full Hunter's Moon appears through the blindfolds of Night!
Starters at Sunset
To stoke that cosmic atmosphere, one must curate a fine list of guests, music, and dark fall-themed charcuterie.
Who's Invited?
Given the fact that the curtain between the physical and spiritual planes are to be shed, you can invite anyone! Dead? Alive? Never walked upon the Earth? Ideally, I dream of summoning a handful of my favorite artists - writers, directors, painters, musicians, and nomads - just to see what would combust if I put them in close proximity. Practically speaking though, all those unspoken inspirations are already very manifested and alive - do you really want to play around with latent and dormant energies? Invite friends from multiple social circles - friends, family, coworkers, etc. They'll meet and mingle, but for you, it'll be the one of the sweetest orchestrations, as you're literally integrating all walks of life (people) close to you.
To really fit the mood, take a step up and invite a psychic. A medium is good for any budding ghost hunters, a clairvoyant may stir up some interesting convo, a yogic teacher can conduct a guided beach meditation to open up inner gateways, and a palmologist or tarot reader is always good carnival fun.
Phantasmic Tunes and Moods:
The following playlists feature songs catered specifically for a spooky, dreamy night down at the cove. To start, the Mod. Play out the heart-thumpers, the dance numbers, the songs that will light the party to life and lift those spirits out into the vast, oceanic open:
As the sky grows dark, blacken the mood as well by rewinding back to the gilded age of Halloween music - the 70s. Now your party is primed for the arrival of the Hunter:
Finally, while you carry on with the rest of the bonfire festivities, tune into everyone's sweet spot with those sugary, melancholic oldies:
By the music alone, you'll have traveled over half a century overnight, just like Mr. Blue Moon himself!
Supper for a Harvest-Time Hunger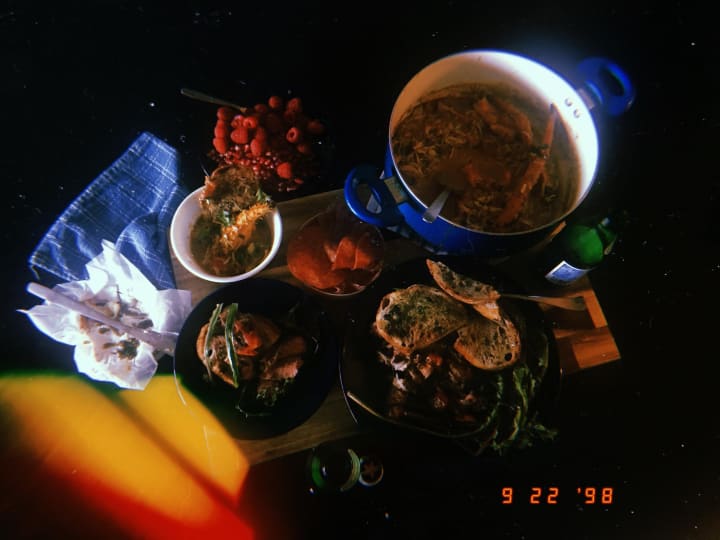 Even though I live miles away from any actual farmland, I look forward to the food this time of year because of how characteristically rich, warm, and nourishing these harvest plucks are for the ol tum. Think mushrooms, squash, pomegranates, figs, cranberries, corn, lamb, etc. A fall appetite growls at the thoughts of pots brimming with soup and charred, tender roasts. The following are a few tried and true recipes that you can serve at your very own Halloween bonfire (complete recipe list can be found here).
Red Jungle Coconut Crab Bisque
The inspiration for this dish came from two otherwordly sources - my grandmother's Sri Lankan coconut curry, and my high school Spanish teacher's phobia for "los monstruos en el mar."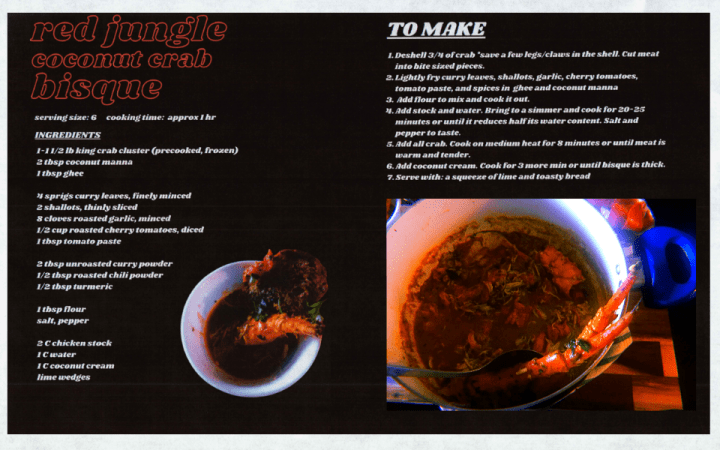 Here I stew light crab meat in a hearty bisque made of roasted cherry tomatoes and coconut cream. The end result is sweet, with a bit of smoky heat hitting the back of your tongue. As well, it's sure to cure any shore wind shivers you'll feel at the beach. This one's a toasty bread-sopper-upper for sure.
Ghosted Garlic + Fennel Lamb Chops
If you're a virgin to lamb, you'll love this marinade. The roasted garlic and fresh, tart fennel balance out the gaminess of the meat, which is best served charred on the outside, and as red and rare as possible on the inside, depending on how adventurous your guests are!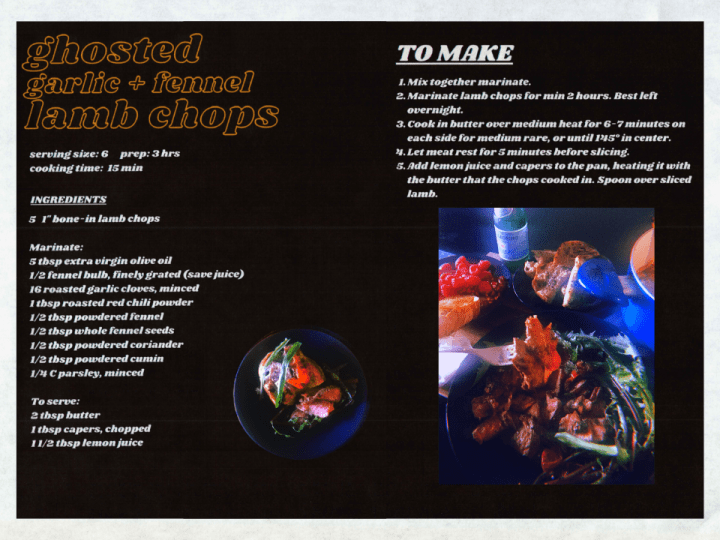 As both dishes are fairly succulent, I've paired this dinner with plenty of fresh dandelion greens, more roasted cherry tomatoes, and olive bread. I'd take lots of liberty with these recipes and incorporate seasonal foods local to you!
Funny enough, as I was conjuring these recipes a few days ago, I felt an unprecedented energy take root in my hands. While breaking apart the crab, cutting into the lamb, chopping up all the itty-bitty mirepoix, I felt a strange primal sensation surging from my very palms. "Am I really just in love with cooking?" I thought. It's pretty unlikely, as this was a physical sensation that the supernaturalist in me was very tempted to diagnose as chakra. Just heightened senses, I assumed.
Later on, I accidentally slit a bit of my lower thumb while cooking, and this surging sensation intensified. Hmmm.. curious as it was, a bandage did the trick and I continued with the feast.
Little did I know that evening was actually September Equinox. Little did I know that I cut into the part of my thumb that represents the sacral chakra (famously blocked by the fear of death).
Did I just low-key perform a mini blood sacrifice as sun worship? Whatever it is kids, don't take any paper cuts for granted. Maybe everything does happen for a reason, and even by cooking up a dinner for loved ones you might be fulfilling ancient prophecy. If that doesn't convince you to host a bonfire this year, I don't know what will.
Moonbunny Hot Cocoa made with OM Hot Chocolate Mushroom Powder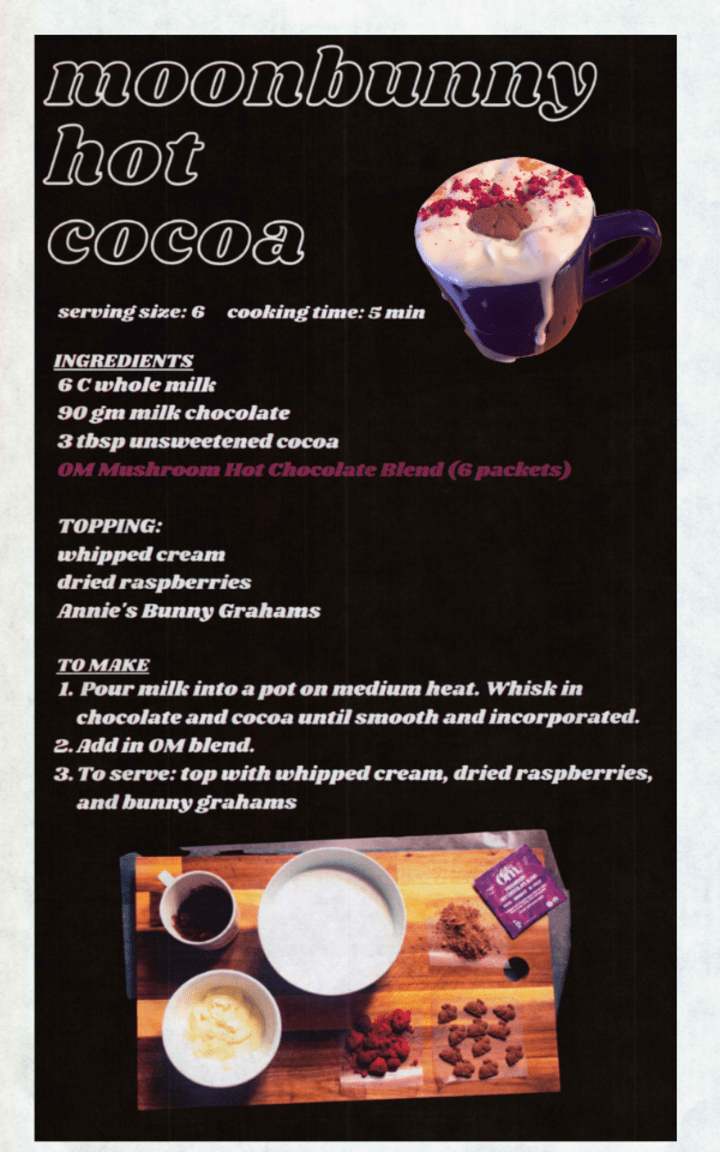 I adore this milky cocoa because it contains lion's mane, reishi, chaga, turkey tail, and ashwagandha. All these herbs (which you can't taste, but they add a deep richness to the drink) energize and relax at the same time. You'll feel more awake than ever for witching hour. And if this doesn't make up for your usual Halloween candy bounty, here's some more treats to whip up!
This is the time in your party to relax. All the major cooking is out of the way, and now you can finally be one with your guests. Sip your cocoa, spew out a few local horror legends, and play with some sparklers.
As the night comes to and end and the Blue Moon finds itself home up in the sky, put out the bonfire. Set up blankets and an outdoor movie projector to finally reel into the twilight zone with....
MOVIES AT MIDNIGHT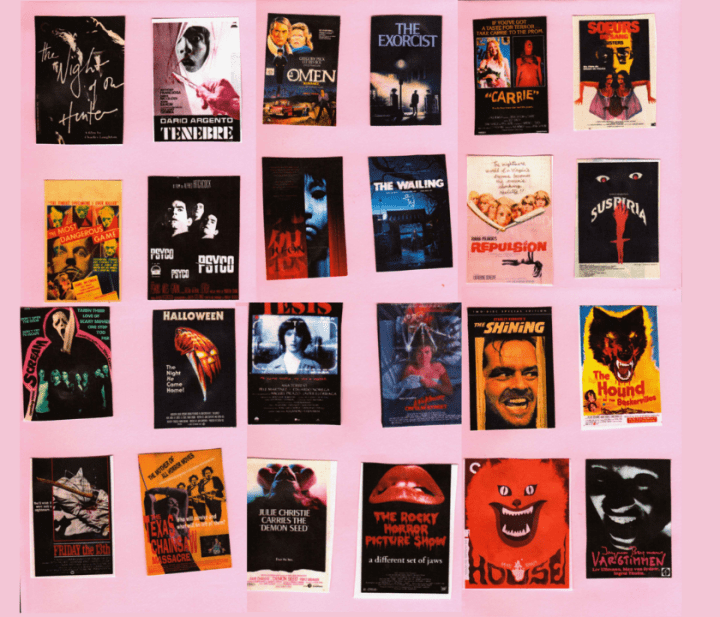 Would you like to play The Shining - possibly an actual karmic curse woven by Kubrick's not so subliminal cinematography that pokes around with your own neurology? Or how about a classic like Friday the 13th or Texas Chainsaw Massacre? Of course, you're alone at the beach, so maybe you want to save the slashers for another date. Maybe you'll go for some true horror with Ingmar Bergman's Hour of the Wolf (1968) -
I won't give away any details. Is the movie an elaborate joke or a heart-wrenching reality that no one actually listens?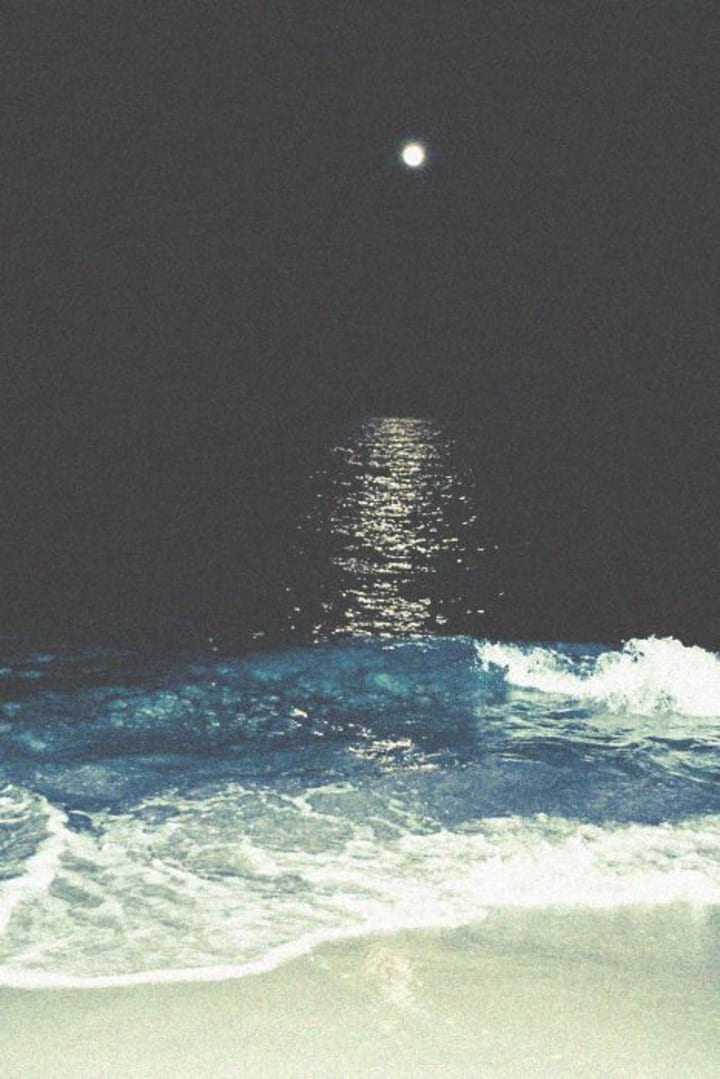 There you have it, here's wishing for a Blue Moon Bonfire to turn the tide of 2020! As long as you're intent on manifesting good music, food, family, and stories, you're in for a beautifully galactic time. Any moment you find yourself worrying about organization, technical details, or inspiration, just stick to your gut and remember that there's nothing routine about ritual.