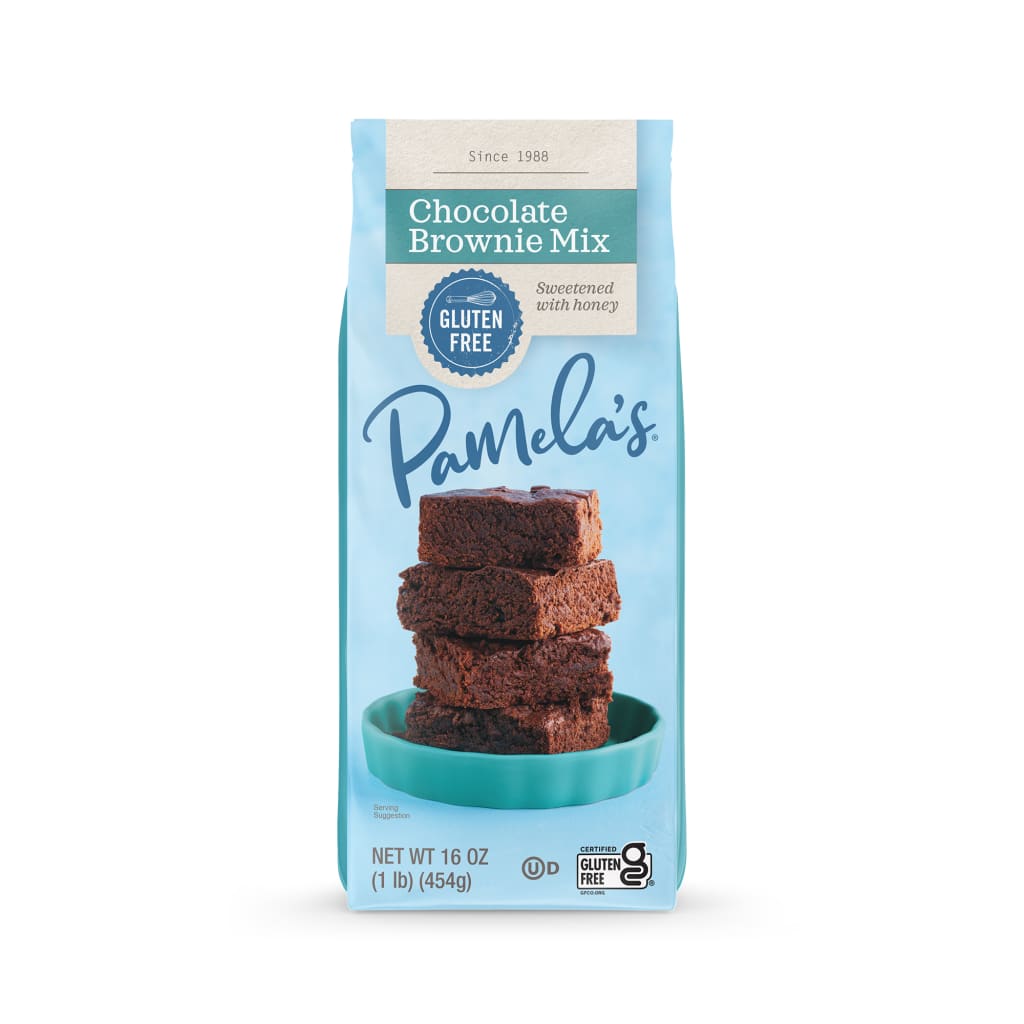 The baking season is upon us, but your gluten-free diet does not mean you have to avoid your favorite sweet treats. Welcome, Pamela's Gluten-Free Chocolate Brownie Mix and Pamela's Gluten-Free Dairy-Free Classic Vanilla Cake Mix.
Pamela's Gluten-Free Chocolate Brownie Mix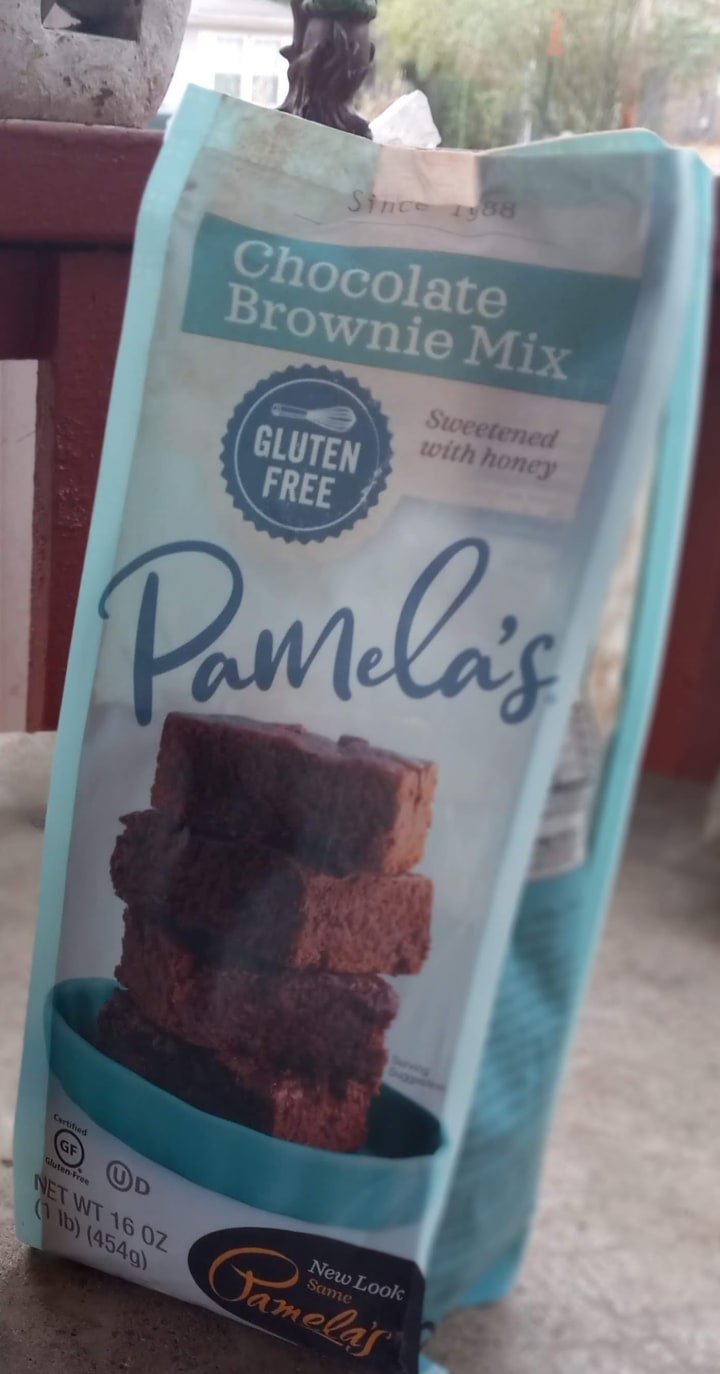 These fudgy gluten-free brownies with additional chocolate pieces are relatively simple to make. Sweetened with honey and molasses, it can also be used to make luscious cookies, chocolate waffles, and more.
Pamela's Brownie Mix Features
Certified seal of gluten-free by the GFCO
No artificial additives
No hydrogenated oil or transfat
All natural and kosher Pamela's Gluten Free Chocolate Brownie Mix will satisfy any extreme chocolate lover.
REVIEW
My first introduction to Pamela's Gluten-free products was their Whenever Snack Bars that put Nutri-Grain Bars to shame. Next, I got to try their gluten-free pancakes, which made me swear off regular pancakes for life. So when given a chance to try their gluten-free chocolate brownie mix, I was like, oh yeah! Gluten-free brownies, though, will it? My boys and I would bake these and be the judge.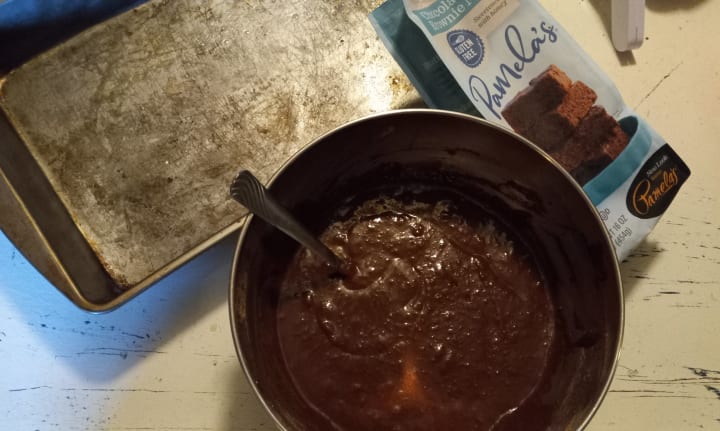 Oh my gosh, these brownies are so good! Who knew gluten-free could be so sinfully DELICIOUS! Gluten-free has never been so tasty!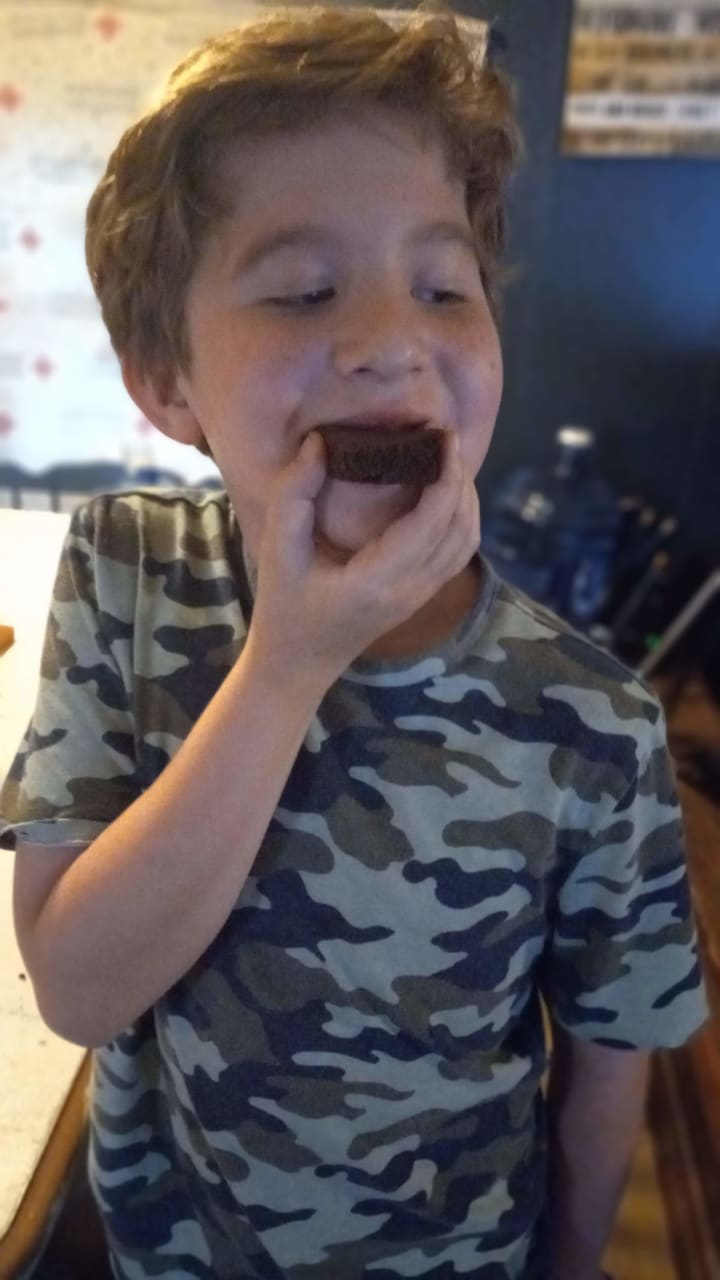 My husband, who has stomach and digestive issues and a possible gluten allergy, loved these and gobbled up many, and they did not hurt his stomach. My twin boys loved them too, and loved helping me make them. They are so quick and easy to make (which is my type of baking). All it takes is one egg, the brownie mix, vegetable oil, and water. I used apple sauce instead of vegetable oil, and they turned out great. It was so hard to believe these were gluten-free.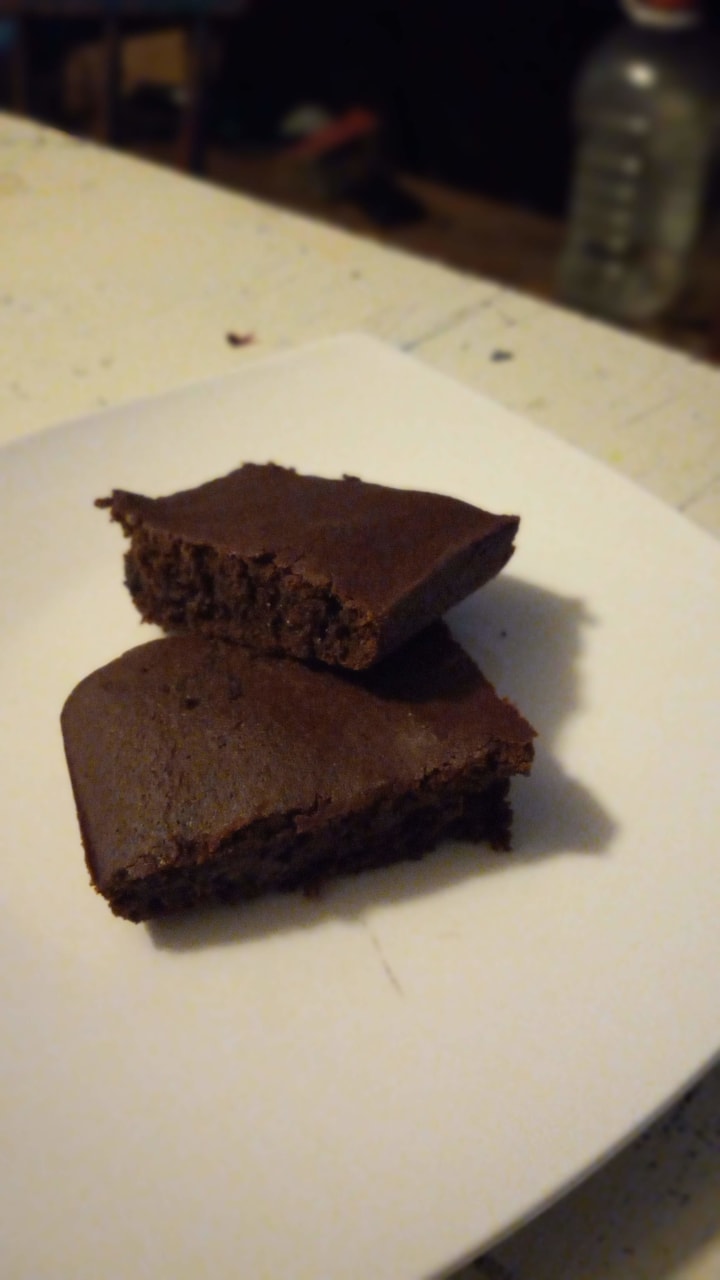 I felt guilty eating them; they taste so devilishly good! Chocolatey rich and gooey with dark chocolate chunks in every bite, how a brownie should be. Naturally, sweetened with honey and molasses, you'd never guessed these brownies had only 10 grams of sugar.
The only difference you may detect is the weightiness of these brownies compared to their gluten counterparts, which means that gluten-free brownies do not have the heaviness that a typical gluten-filled brownie gives you. Move over Betty Crocker Pamela's Gluten-Free Chocolate Brownie Mix is now filling my cupboard!
Pamela's Gluten-Free Classic Vanilla Cake Mix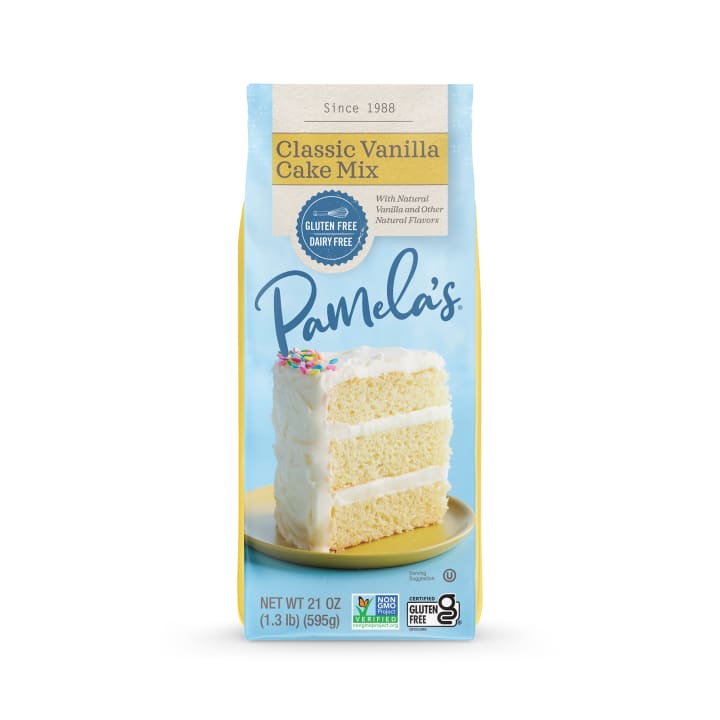 Pamela's premium gluten-free Vanilla Cake Mix makes a delicious and fluffy conventional cake with a deep vanilla taste. Fast, easy, delicious. All natural. Wheat-free and gluten-free. Non-dairy. Use it to create a yummy lemon cake, coconut, carrot, spice, or pound cake. Pamela's premium, all-natural vanilla cake mix makes a tender, moist and simple cake that you can eat as is or transformed into a decadent, irresistible dessert. You can create an assortment of sweet temptations by adding a few additional ingredients to this versatile mix.
REVIEW
I have eaten many cakes, and this gluten-free cake has blown me away. It is so freaking good! It is so moist and flavorful! Everyone in the household loved it. It has made my son make sure he eats all his dinner to get a piece for dessert after dinner.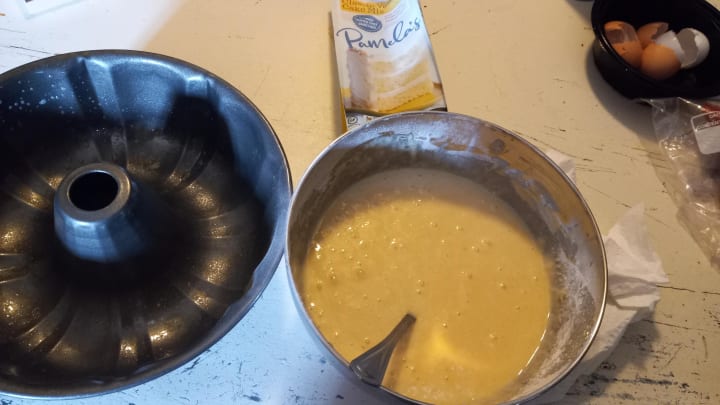 It is also the most straightforward cake I have ever made. All it takes is three eggs, water, vegetable oil, and the cake mix. I again substituted vegetable oil with apple sauce with a special treat of chocolate chips. I baked it in a bunt pan using the baking instructions for a round pan. It turned out great and was OMG delicious! So good! You know it is good too when your husband, who's not a cake fan, eats two pieces.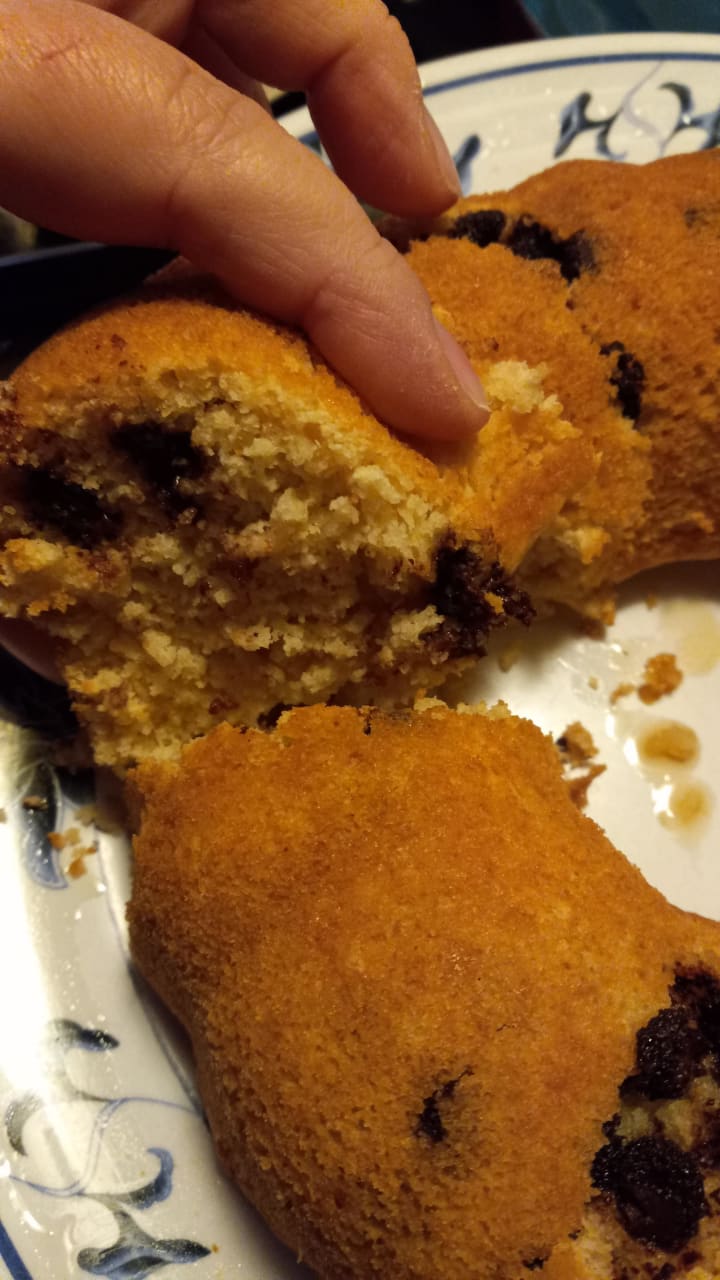 I am using the cake mix again to make a pumpkin cake with cream cheese frosting. I can not wait!
ABOUT PAMELA'S PRODUCTS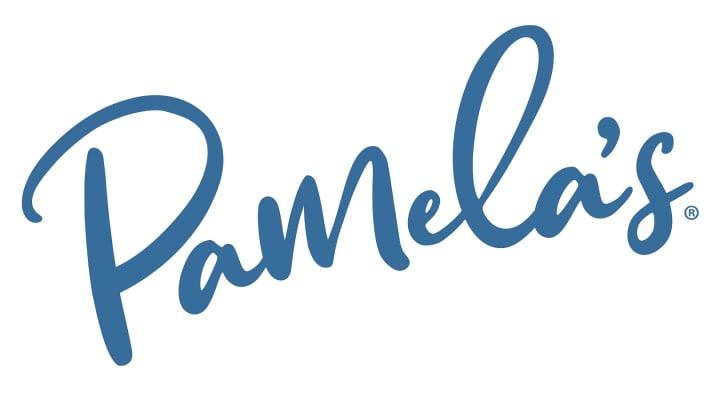 Pamela Giusto-Sorrells founded Pamela's Products in 1988. Born into a family of bakers in Northern California, Pamela used her passion for baking to create a new kind of company out of her very own kitchen. Her mission from the beginning was to give her family and your DELICIOUS gluten-free foods crafted with love and the highest quality ingredients. That mission still drives everything we do today.
To learn more about Pamela's Products, visit pamelasproduct.com.
About the Creator
Janny C is an established freelance writer. A bit of a jack of all trades writer Janny has found a niche in beauty writing, earning a reputation as a beauty product reviewer, which she shares here on Vocal Media.
Reader insights
Be the first to share your insights about this piece.
Add your insights