Refresh with a Fruit Drink
The best way to get your water intake is to eat fruits!!
I started boxing almost 2 years exactly ago. The first thing boxing taught me was I grossly underserving my body. Getting up at 8 am, being at the gym by 10 am for two hours, and then going to work from 1 pm to 8 pm every single day of the week with 2-3 hour workouts on the weekend was slaughtering me. Instead of eating on my lunch breaks, I was sleep. I felt good physically and mentally but my body was not sustaining which meant I was finding it hard to get the results I wanted too.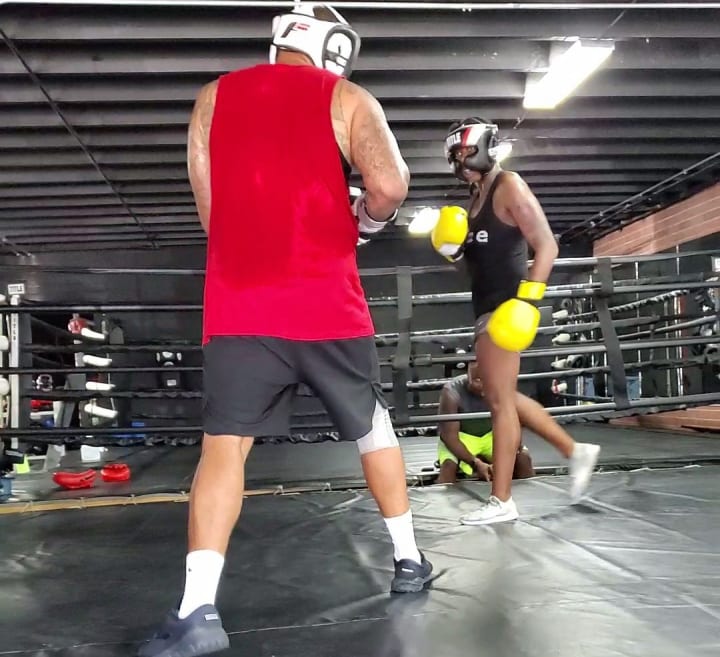 So it was time for a change.
The first thing I did to help me change my diet was I became a smoothie fanatic. Smoothies are the easiest ways to get your nutrients through veggies, your water intake through fruit, and to teach your pallet that Green is Good!
I tell people there is no trick to it. There's no real recipe either. Do you like salad? Make your favorite salad and dump it into a blender. Do you like fruit? The same thing, take your favorite ones and dump them into a blender. You won't know until you try. Only real advice I can give anybody is:
Almond milk will make your smoothie creamier than water
Coconut water is best used for ice cubes
Almond butter makes

every

smoothie taste better
Add a banana with the almond butter and I promise you that green smoothie you hate so much will become your new staple
Raw and Fresh
The rawer your material is the better. Fruits should have seeds, it's just that simple. Buy your material in its whole form. The only thing about buying organic especially fresh from the field organic is that your time window for freshness is considerably smaller. So freeze it.
Find your local farmer's market. Find your local ethnic store. If you don't have quick access to either then ask your grocery store how often they get deliveries. I like Trader Joe's in particular when I need to re-up before the farmer's market on the weekend. They get a fresh delivery every single day. That's a beautiful thing for a grocery store.
If none of these work buy frozen fruit and vegetables. They are picked at peak ripeness so they will contain the most nutrients when you get ready to use them.
black own tropical fruit delivery service Fruits N' Rootz
My Favorite
Mangos are my favorite fruit. We are sitting right in the middle of mango season too! While the coronavirus is dampening my farmer's market experience this summer I am extremely grateful for the vendors who do come every Saturday in my city. With that being said my go-to summer recipe contains two fruits that are in season and some added goodness: mangos, pineapple, oranges, coconut water, and almond butter.
1 cup of Mangos
1 cup of Pineapples
1/2 cup of juiced oranges
A spoonful of Almond Butter
Coconut Water ice cubes
1. Freeze your coconut water overnight in a cube tray; 2. Cut your ingredients; 3. I hand squeeze my oranges but you can juice them too; 4. Combine with the orange juice going in last 5. Mix, I use a Nutribullet as a blender; 6. Enjoy!
Goes well with poolside days, a girlfriend hangout, and brunch.
This drink will deliver hydration, a mega-dose of vitamin c, and a decent amount of magnesium.
Alcohol Anyone?
I am not an adventurous drinker. I like whiskey, cheap or expensive, I just like whiskey. My favorite is Jack Daniel's which was in fact was created by a slave named Nathan 'Nearest' Green. I am pretty much a fan of the whole line but Honey Jack and Gentleman Jack are my go-tos. As far as Green and Jack their legacies live on and continue to live through the Nearest & Jack Advancement Initiative. Which will serve as an effort to advance black people in leadership and create diversity in the whiskey industry.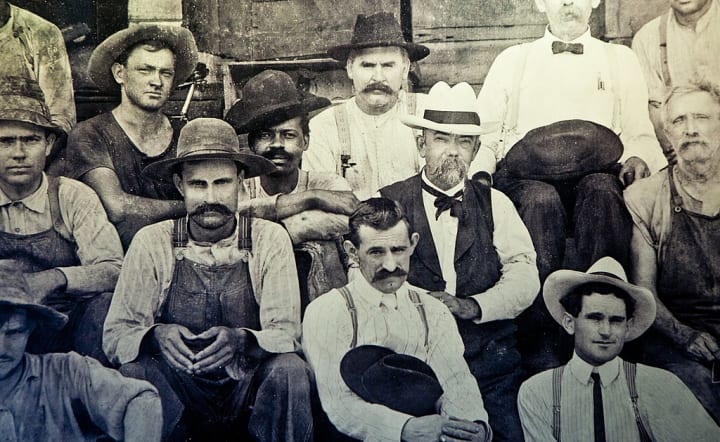 Now the great thing about almond butter is that it does mask overpowering flavors. So adding alcohol will not take over the drink. I would recommend adding vodka to keep things on the lighter taste but if you're like me and you like brown Honey Jack or a spiced rum works just as well. However, I would recommend my brown drinkers to leave out the orange juice in the recipe.
Ok, I'm Done
Thanks for reading! All in all have fun with your food! If you find yourself lacking a certain nutrient, struggling with water intake, or you are like how I use to be and only eat greens if it was on a burger then get creative. Create beautiful vibrant plates and drinks. Then invite your significant other or your best friend over and enjoy exploring the flavors this world has to offer!