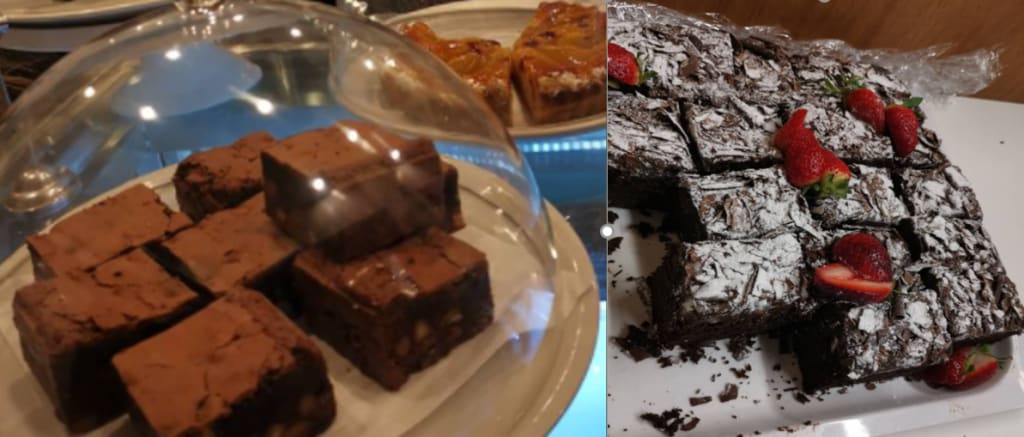 This morning, I went to work as usual. It has been almost six months when we're allowed to go back to the office again. In the past, I always complained about going to work due to the commuting time, trains packed with rowdy school kids, and cold icy winds during the winter months. But that was the past. Since the onset of Covid and nationwide lockdowns, I always look forward to going back to the office again. There're so many cafes and shops in Martin Place. Seeing people coming and going, has brought so much joy to my heart unknowingly.
The number of Covid cases had been climbing steadily for the past few weeks. From single-digit to double digits cases. Not too far off from triple digits. Everyone's heart was melted with fear. Fear of not knowing what will happen next. I was munching on my chicken sandwich, busy with meetings and rule codings throughout the morning. Then, the government announced the possibility of a nationwide lockdown. Oh no! Not again, please! The last time it happened in March 2020, we were not able to return to the office till about January 2021. We were so unprepared and it happened without much notice given. I was sighing hard. A lot of changes had happened since then. There were stricter Covid measures such as 1.5 meters apart everywhere, no more than 3 people in a standard meeting room, no more than 1 person is allowed inside the lift at any time. Too many to count. Some colleagues have left the company without saying goodbye. Some had gone on prolonged maternity leave. What now? I pondered.
"Do you know that mask will be required indoors from 4 pm today?" My colleague said. "Really? Even at work? This has never happened before!" I said. I was thinking hard about what to do next as restrictions have been tightened across the state. Looking out the window, I could see a lot of people were leaving other buildings and rushing to the nearby train station. Good idea! I'd better packed up and go home to start working from home in the afternoon. I packed my laptop, headset, notebook and rushed out of the office. I also checked my cabinets to ensure no food was lying around. Lessons learned from the previous lockdown. Don't leave any food around or many glorious moths will welcome you back in the office. While packing for my stuff, something struck me. What if the lockdown will go on for more than a few weeks? It's possible. What would I miss about work and the people? My chocolate cake! Or anything that has got chocolate in it!
You see, it's more than just chocolate or chocolate cakes. We used to buy chocolate cakes for birthdays at work before Covid lockdowns! Chocolate cakes had always been there for team meetings, gatherings, and social activities. Chocolate cakes will always be the divine option for afternoon tea during farewell parties. I realised that it's not so much about chocolate cakes, but the connectedness and the social aspects of being with everyone at work! Sadly, this time around, we don't have full capacity at work anymore. All around the world, everyone is adopting a hybrid workplace. You will be lucky to see even a few teams in the office on the same day. How I missed those times when everyone was in the office. Those informal chit-chats along the corridor, and the usual catch-up in the kitchen queueing for the microwaves. And the concierge that always smiled at everyone who entered the building.
Ok, back to my chocolate cake and no more daydreaming! I can only think of a great patisserie around the corner of the building. Most people at work loved to get ch0colate cakes from there. I ran to the shop as fast as I could. No turning back! For my cakes! So glad there were a few more pieces left. Wow, there was already a queue outside the shop. I managed to grab two pieces of my favourite chocolate cakes and caught the train home. Hugging my cakes tightly on the train, reminiscing on the past, and hoping the lockdown will not last too long this time. Also secretly wishing all my beautiful colleagues to stay safe and don't leave without saying goodbye.


Shellz
I am just an ordinary Sydneysider who loves the idea of writing! Constant lockdown has given me the time to reflect on what I want to do and writing is one of them! I hope my stories will inspire you as you read them!
See all posts by Shellz →