Italian Almond Flour and Ricotta Chocolate Cake
A gluten-free, not-to-sweet, light but rich cheesecake torte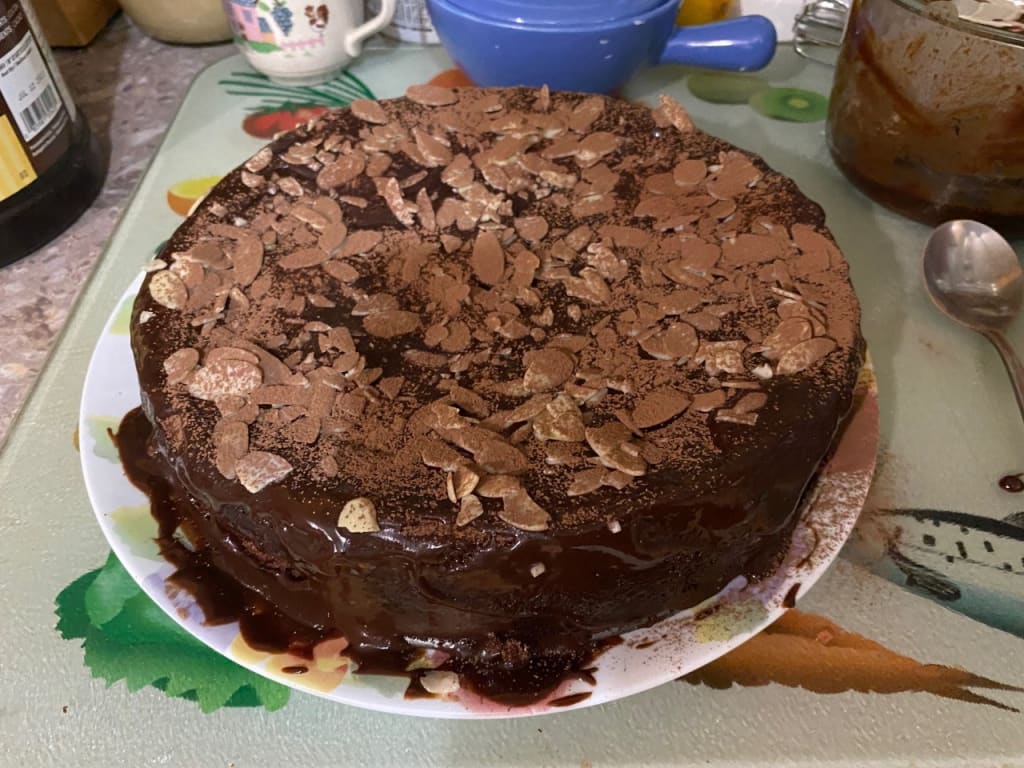 Photo by Author
For more great recipes check the ever growing index from Vocal writer's in the Vocal Cooks Collaboritve, here.
Year after year, my wife faces disappointment while pining for others to find one more burst of energy to have the Christmas holidays extend one day further. And when I say others, I mean me.
After Christmas dinner parties, the jolly day itself, then packing up and driving across the provincial border to my childhood home to visit family for the tail end of the holidays to New Year's, I am feeling tapped out.
But New Year's isn't the last celebration of the season. My wife's birthday falls on the second day of the year. It's not a convenient cake day. People with birthdays that land either directly before or immediately after Christmas day generally feel robbed of a celebration focused solely on them. It's just unfortunate timing. However, those characters often end up with a grand celebration because the spirit of giving, family, and joy fall like snowflakes.
January 2nd does not produce the same emotions. Instead, people are tired, broke, hungover, and in a miserable mood because work, school, and life are waiting to swallow them up again. It's a crap day for a birthday.
Due to the new plague variant that has delayed the return to school, my wife employed as an educational assistant, and myself being unemployed, we had no real reason to hit the road and get ourselves home. So, we extended the stay at my mother's-there was going to be a birthday party after all.
My missus, being gluten-intolerant, is a sore point for me. As a former Chef, this is a nuisance. It doubles the work to find and create good gluten-free food, especially dessert. Her big day was on the doorstep, and I had no ideas. My brain was feeling as lazy as my body.
Then my mom came to the rescue. She mentioned an almond flour chocolate cake she had tried and suggested I make that. I checked over her recipe and smiled- this would be easy for me and deliciously acceptable to my wife.
Despite the recipe calling for cocoa and dark chocolate, the cake remains light and moist. It's sweet but not overly dense like cheesecakes or chocolate tortes. I toyed with the recipe, adding vanilla and making a chocolate ganache for icing. This would assure the children would devour their portions as well. It's simple to put together and not terribly time-consuming, and that's a recipe I like.
Italian Almond Flour and Ricotta Chocolate Cake
Ingredients
9" springform cake pan
2 teaspoon butter, softened for greasing pan
3 tablespoons cocoa powder, divided
¼ cup butter
3 oz dark chocolate. I use 70% cocoa, but I certainly wouldn't use anything less than 50% cocoa
300 g Ricotta
2 eggs
½ cup sugar
¾ cup milk
2 teaspoons vanilla extract
2 cups almond flour
1 tablespoon baking powder
¼ cup sliced almonds
For the ganache topping
6 oz dark chocolate
¼ cup butter, unsalted
½ cup heavy cream
Method
Preheat oven to 375°f
Using the softened butter, grease the bottom and slightly up the sides of the springform pan.
Using a fine sieve, dust the buttered pan with cocoa powder. I don't measure how much cocoa; I sprinkle until well-covered, then lift the pan and tap while turning to give the pan an even coat of cocoa and shake out any excess.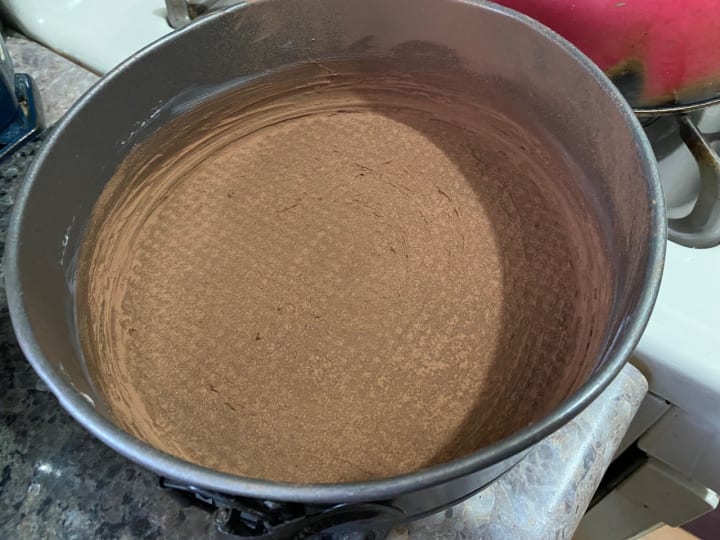 In a double boiler set up, melt the 3 oz. of dark chocolate with the ¼ cup of butter with the boiler held at a simmer. Whisk together to blend the butter and chocolate, then remove from heat.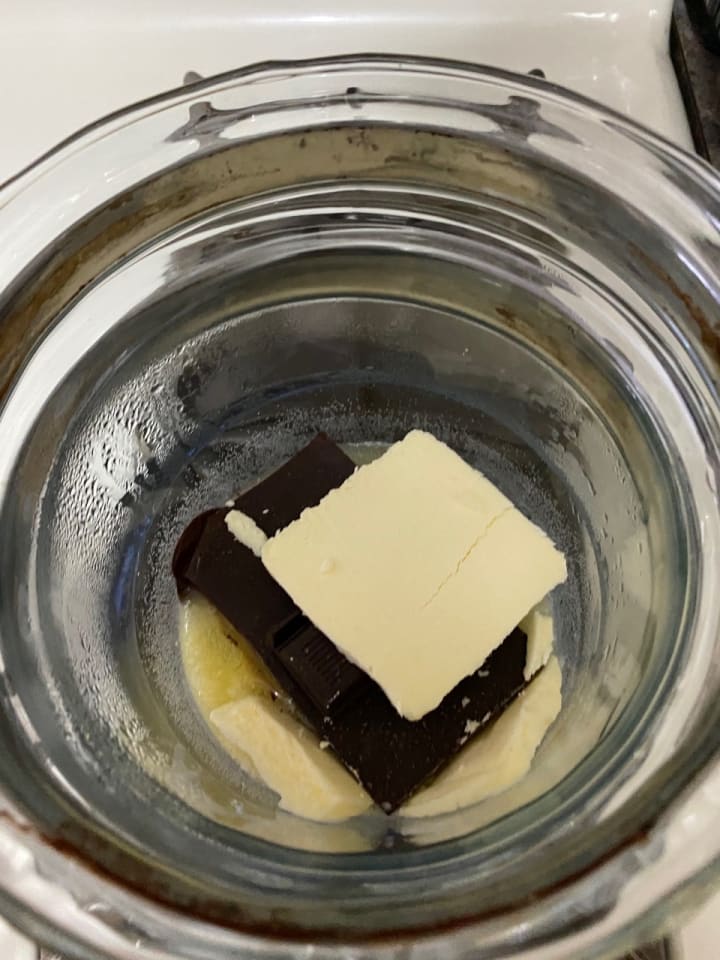 Combine the ricotta, eggs, vanilla, and sugar in a large bowl. Beat for two minutes.
In another bowl, mix the almond flour and baking powder.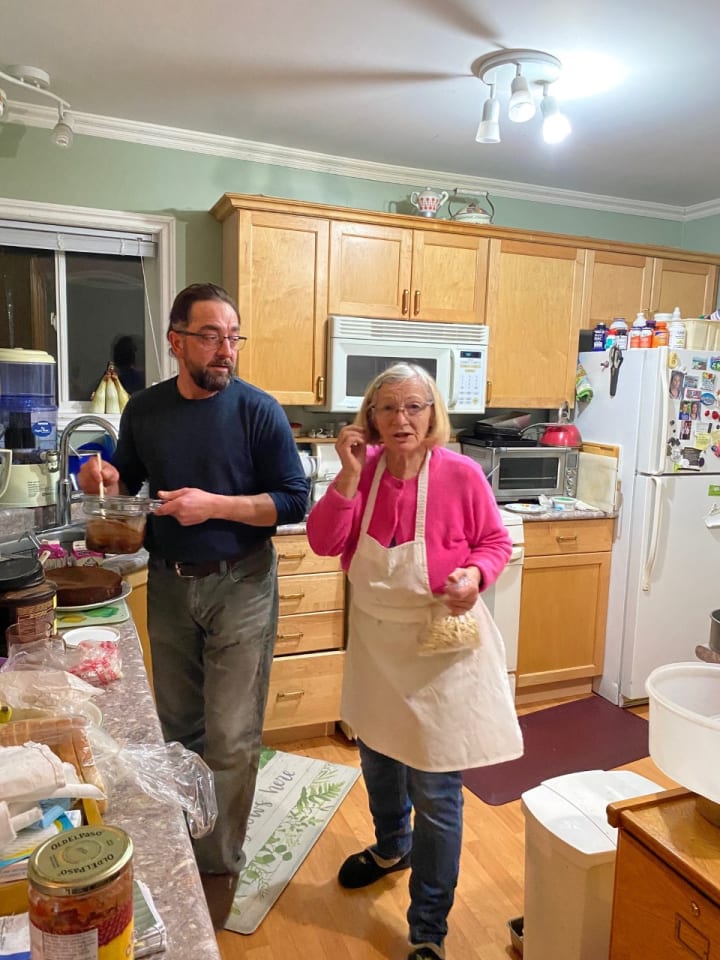 Add the slightly cooled melted chocolate mixture to the ricotta bowl, then add the milk. Whisk together until well combined.
Gradually add the almond flour to the ricotta chocolate while stirring until well combined.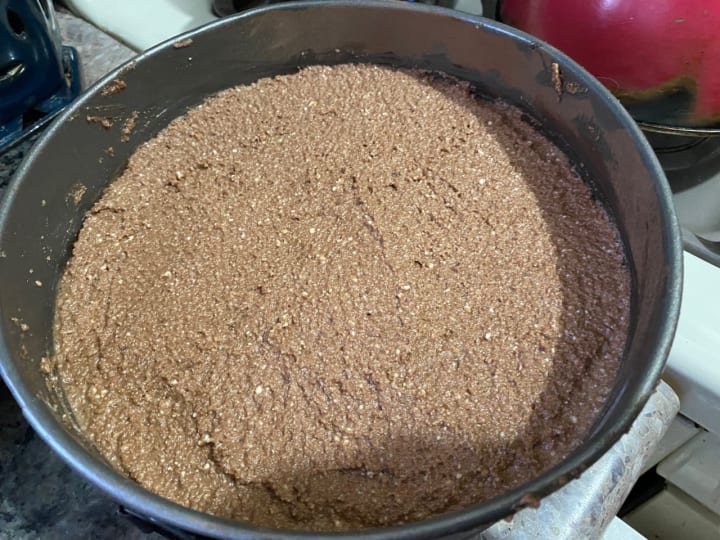 Spread the batter into the cake pan and bake for 50–60 minutes or until the center of the cake springs back at the light press of a finger.
Set the cake aside to cool but not directly into the refrigerator.
Make the ganache.
Add the 6 oz of dark chocolate and butter in the same double boiler set up. Simmer until melted and stir to combine. Add the heavy cream and stir to combine. Remove from heat.
Pour the ganache over the top of the cake, spreading evenly over the surface.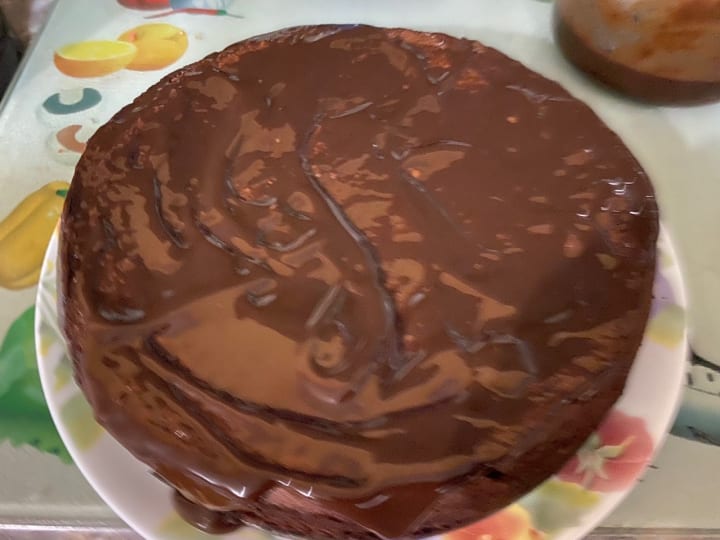 Scatter sliced almonds over the top of the ganache.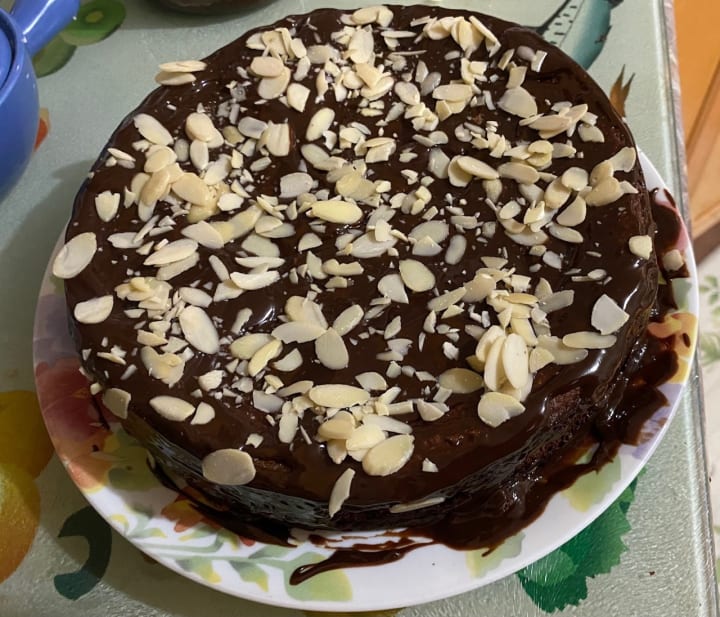 Dust with cocoa powder and set cake in cold area or fridge to chill and allow the ganache to firm up slightly.
If you want to give the cake a little boost, you can serve with fresh raspberries and whipped cream.
If you have the means and desire to help support my writing, you can do so here. Everyone needs helps at one time or another and I sincerely appreciate any that comes my way. Click on the link here if you want to buy me a cup of coffee! Thanks in advance!
About the Creator
1st generation Canadian-Hungarian
Father, Fly fisher, Chef, Reader, Leader, and working on writer.
Feedback appreciated anytime. Tips always appreciated.
Reader insights
Be the first to share your insights about this piece.
Add your insights