Indian Chaat Recipes too good you should give it a try!
The five Indian foods that my mom made which I still enjoy!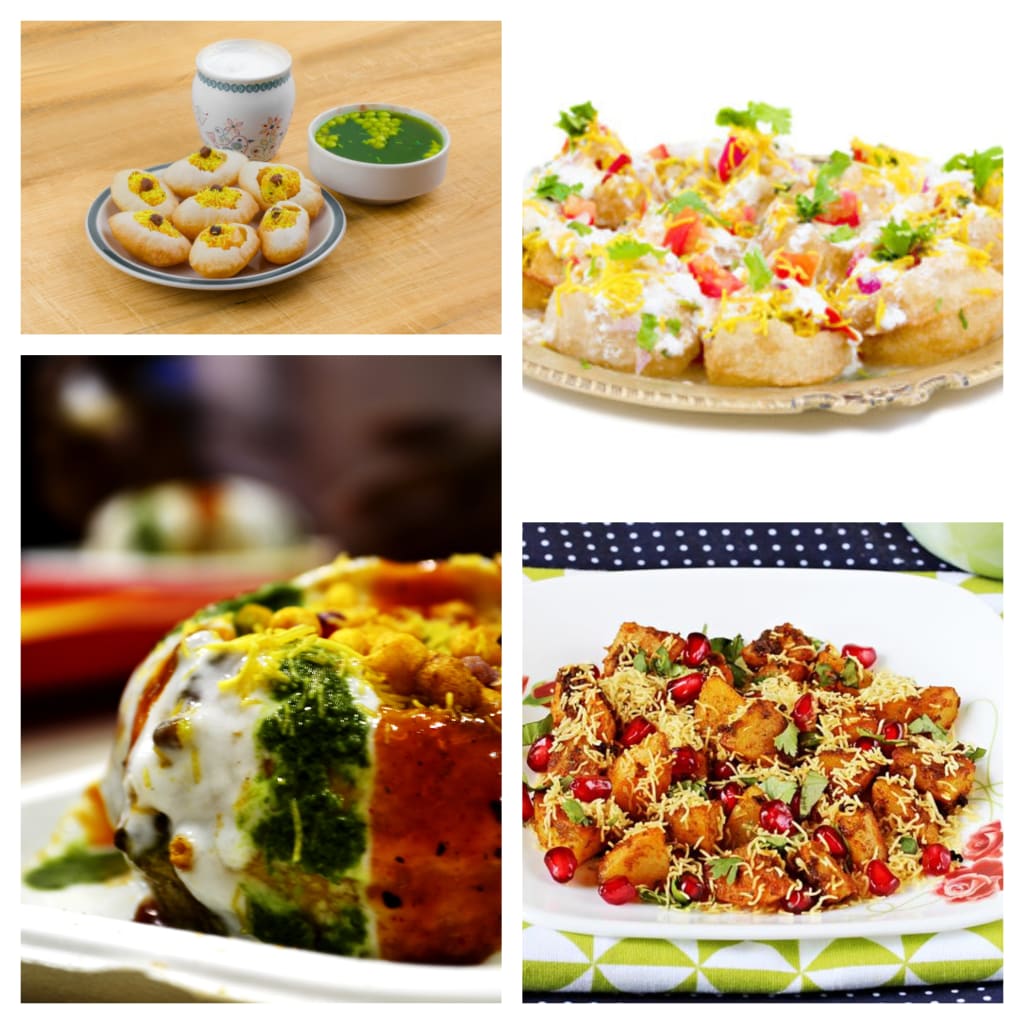 India, a land which not only famous for its culture and heritage, but also for the distinct flavor and smell it's each food produces. Unlike western dishes, Indian recipes are based on ingredients whose flavors don't overlap which creates a unique taste that dumbstruck anyone who tries it for the first time. What makes it even better is that, I am from India!!! And I get to taste different kinds of food every now and then. Every roads and streets you travel you will find at least one food stall which serves Chaat readily cooked.
What is Chaat?
Chaat describes an entire category of Indian street foods that offers the palate a symphony of exotic flavors and textures. It's a group of foods without limits. It is a combination of sweet, salty, crunchy, spicy and savory ingredients.
Mom, the best chef in the world!
Why? Simple, she's your mom. What makes her the best cook is not the taste of her food it's simply the effort she puts in to fill our appetite. My mom probably wasn't the best cook but what I loved about her is that, every day she tries to make different dishes for us to make us happy. Some dishes she makes aren't that good, but there are some foods she really is good at. Our neighbors used to be jealous as my mom never shares her recipe with anyone. But hey, I am not like my mother so don't worry I'll share it with you.
How often did I eat Chaat food?
Well my mom isn't a person who hands me money, so that I can get all the Chaat food out there, she's a person who says, "Well son I can't give you any money nor can I make you any Chaat food right now. But trust me I'll make it another day". That stupid another day never comes; it comes very rarely like once or twice every 3 week or sometimes I wait for months. And that's what makes it super tasty... When you wait for something for like months and one day you get it, it's the happiest day ever and also, I don't get tummy sick eating a lot every single day. Sometimes my Dad buys some and comes home; even he likes Chaat just like me. I prefer Chaat over pizza or burger as I get to eat till my heart's content unlike pizza which cost 8 dollars here for a medium size while I can eat 10 to 20 Chaat items with that money, that's true.
4 foods that I still love
"One cannot think well, love well, sleep well, if one has not dined well."

― Virginia Woolf, A Room of One's Own
Everyone has their own taste of food, there will be some food that you loved once but not now or you hated once but love now. I loved all the food the world offered me till today from Hamburger till Fish and chips, I love them all. Here are some Best Indian Foods that I loved and will love till my last days. But before that you need to know what a Puri is, as most of the dishes I list below require them. You can buy them from stores.
Here are the Chat recipes that I love so much,
4. Dahi Puri
These puris are stuffed with spicy potato filling and then topped with sweet and chilled curd along with chutneys. The crunchiness of the puris paired with the tangy curd is a heavenly treat for your taste buds. It has flavor of Sweet, Sour and Spice.
Step 1 Boil and mash the potatoes
To prepare this delicious chaat recipe, wash the potatoes and add them in a pressure cooker with enough water and close the lid. Put it over medium flame and boil the potatoes for 2-3 whistles in a pressure cooker. Once done, take them out and peel and mash them.
Step 2 Prepare the potato filling
To make the potato filling, add red chilli powder, cumin powder and chaat masala to the mashed potato. Mix all the ingredients together.
Step 3 Whisk curd with sugar and salt
Mix curd with salt and sugar properly. Next, finely chop the onion, tomato and green chillies.
Step 4 Fill the stuffings
Now take a large plate and arrange all the puris and make a hole in the center of each of them. Fill them with the potato filling and chopped veggies. Top them up with the beaten curd mixture and lastly, garnish with the green chutney and sev on top. Enjoy fresh Dahi Puri Chaat.
3. Paani Puri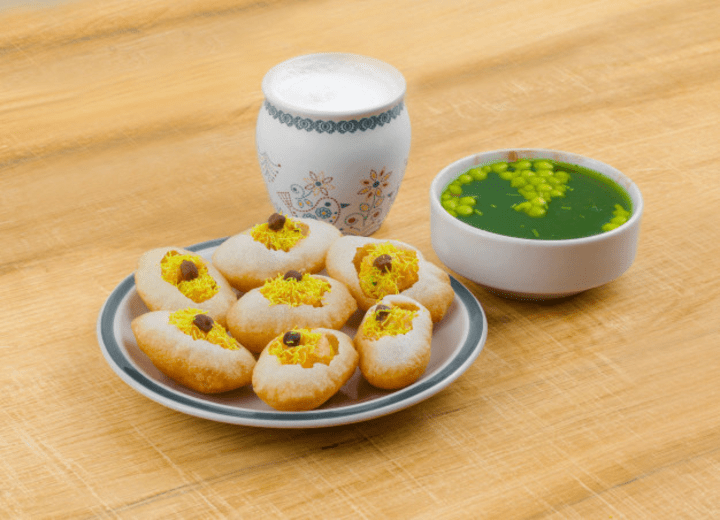 This looks just like Dahi Puri but it tastes spicy and more crispy, which makes you crave for even more
Step 1 Make the Pani or mint water
Grind mint leaves, coriander leaves, ginger, green chillies and lemon juice then add water, sugar, black pepper powder and chaat masala to it.
Step 2 Make the Potato Masala
Take some mashed potato, chilli powder, cumin coriander powder, chat masala and salt and mix them together.
Step 3 Pani Puri Assemble
Make a small hole in the puri, through which you stuff the potato masala and voila you are done. Enjoy your Pani Puri by pouring some mint water to it and munch on it.
2. Aloo Chaat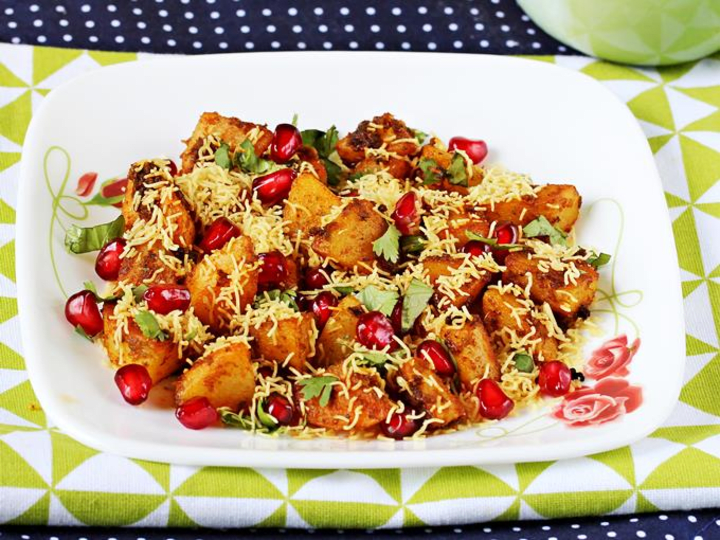 A Famous food which is available in every food centers in India is Aloo Chaat. It's a dish which contains potato and sauces which gives it tanginess.
Step 1 Make the coriander chutney
Remember how we made Mint water, it's the same but we don't use the mint and excess water here. We grind the Coriander leaves, lemon juice, black pepper, black salt, green chillies and a lit bit of water.
Step 2 Potatoes!
Boil the Potatoes and deep fry them until it turns golden brown. Then drain the oil and mix the potatoes with some tamarind sauce, chopped onion, chopped tomato and the coriander chutney that we just made. Sprinkle some coriander leaves and sev and Voila! It's ready to be served. You may even use pomegranate if you like, but I don't use them much.
1. Raj Kachori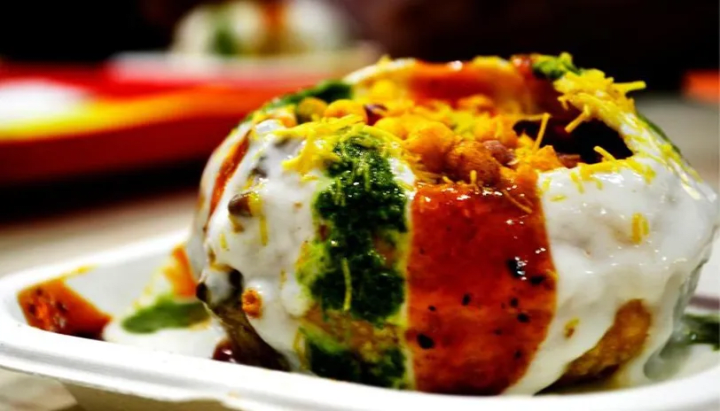 One of the best in my opinion, it's the champ. This tastes just like Dahi Puri but even better!
Step 1 Prepare the Puri
Firstly, take a poori and make a hole. Stuff with 1 tbsp boiled potato, 1 tbsp boiled chana and 2 tbsp boiled moong dal. Pour 2 tbsp curd over it, now pour a tsp of green chutney and tamarind chutney, also sprinkle chilli powder, cumin powder, chaat masala salt.
Step 2 Garnish and you are done
Garnish with 2 tbsp sev, 1 tbsp boondi, 1 tbsp pomegranate, 1 tsp coriander and 2 tsp onion. Voila, you have done now enjoy your sweet, sour and spicy dish.
Calorie loaded!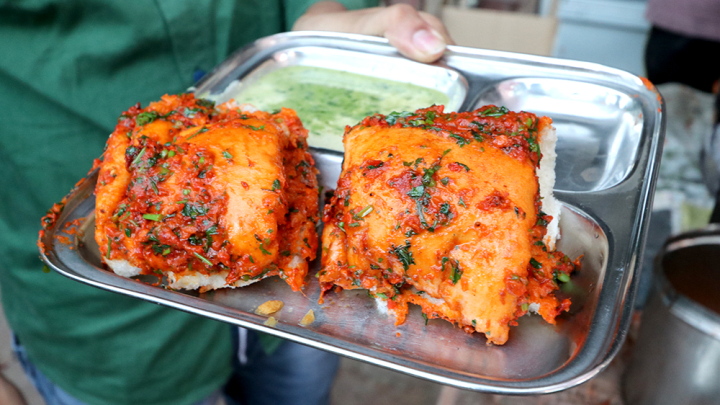 These Indian foods looks so appealing and tasting but that doesn't mean you can have 5-10 of these. Why? Each of them is loaded with 600-2000 calories! and eating too much gives you tummy ache too, I have experienced it many times when I was young. Just like the sky's the limit, only 2-3 of them is the limit.
We eat a lot of appealing food but there are some citizens who can't even eat one meal a day, we must help them by donating. Eating fills our appetite but feeding others fills our soul... Donate and you will understand.
Hope you guys enjoyed my blog! Please support me by commenting how I can improve my blogging skills. And don't forget to comment on your Indian food experience, looking forward to it!