Important Things your Mobile Fast Food Business Needs
Mobile Fast Food Business Needs: Important Things You Need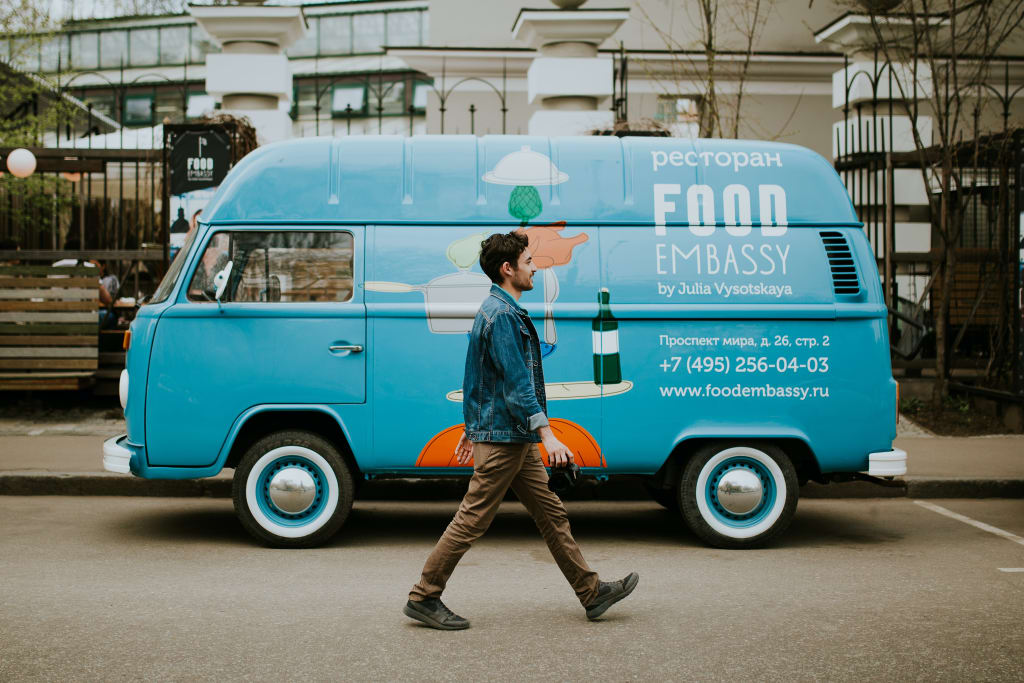 https://images.unsplash.com/photo-1494989615690-9900562a5b20?ixlib=rb-4.0.3&ixid=MnwxMjA3fDB8MHxwaG90by1wYWdlfHx8fGVufDB8fHx8&auto=format&fit=crop&w=870&q=80
Fast food trucks and carts sell food in places that need fixed kitchens. Some mobile fast food business move from place to place at set times, while others set up in the same place every day. Even though they use carts or trucks, catering businesses must follow state and local health code rules.
The FAO says that millions of low-income and middle-income city dwellers eat street food daily. Street food sales help a lot of people in developing countries get by. The mobile food services business in the US comprises 5,200 companies that bring in $1.2 billion each year.
What Kind of Truck Should a Food Truck Have?
Before starting a mobile fast food business, you need to do many things. You need a name, a business plan, licenses, and kitchen equipment. But first, choose what to serve and how to get there.
Only some food businesses are the same size, have the same budget, or have the same needs. A bakery, a food truck, and an ice cream truck will all need different amounts of space and other tools. If you'd rather serve food out of a cargo van, you don't have to look for a food truck equipment layout.
Here are some of the vehicle types you might need for a food truck:
Food Trailer
A food trailer is the most expensive option for a food truck, but it also gives you the most choices. If you want to start a mobile restaurant or café, you could use a food trailer. You can have any kitchen set up, storage space, and all the other things you need.
Because it is so big, a food trailer is harder to drive than a van or truck. You'll have to find somewhere to leave it for the day. You shouldn't use a food trailer to sell food at events or festivals because you'll have to figure out how to get it there.
Cargo van
It's the smallest and least expensive food truck you can get. A cargo van can be turned into a food truck with a few changes, like adding a kitchenette and storage space. A cargo van will work just fine if you run a small bakery delivery service.
Even if you plan to cook on-site, you'll need more space in a van for all the cooking gear. On the other hand, commercial fryers, grills, and full-sized ovens need a lot of space and airflow, which most vans don't have.
Box Truck
Because they look like boxes, box trucks are easy to spot. There is a lot of space inside these trucks, so most businesses that need to move large items or a lot of inventory use them. Think of them as big moving boxes on wheels.
If you want to cook on-site, you'll need a full kitchen with all the necessary tools and appliances, which won't fit in a cargo van. On the other hand, a box truck will give you a lot of space to work with.
What Kind of Equipment Does a Food Truck Have?
After you buy or rent a food truck, you have to decide what it will have on it. There may be more equipment and supplies in the kitchens of food trucks than in food carts. The extra space makes it possible to set up equipment and menu items in new ways.
Finding the right equipment can be challenging, whether your food truck already has it or you're starting from scratch. For your mobile fast food business to be successful, you need to get the food truck equipment on the food truck equipment list. Here's a list of things you'll need to start running a food truck.
Kitchen Equipment
Most of the things on a food truck are for cooking. There are ways to save money, like buying used cooking tools or ones on sale at an outlet store. Choose a mix of countertop units and full-size models to make the most of the space in your food truck's kitchen.
Give your used food truck equipment more room to move around, and put less-used or smaller equipment on a countertop.
Food Prep Equipment
Some of the most important items for your food truck will be there. Food commercial food truck equipment is anything you use to prepare food to cook or serve. What you need depends on what you're going to eat.
Supplies for a Food Truck
Since your food truck will serve people on the go, you'll need to buy many items that can be thrown away. If you don't have enough room, you might have to shut your window for the day.
Refrigerator
In your food truck, you need refrigeration so that your food stays fresh. One for your main course, one for drinks, and one for sauces and other toppings. You have a few options for the best food truck refrigeration equipment.
Equipment for Warming and Holding
You'll need things to warm up and keep food warm if you want to keep it safe. Food truck warmers ensure you don't get sick from eating food tampered with or failing health inspections. Food on your menu stays at a good temperature for your customers thanks to the equipment that holds it.
Cleaning Equipment
Equipment needs to be cleaned if a business wants to keep things clean. You will use these supplies daily to clean your food truck and take care of its equipment. It's important to keep things clean and follow health rules, so stock up on cleaning supplies.
In Summary
Find out what equipment you'll need and what truck is best if you want to start a food truck business. You'll need space for kitchen tools, trash, and things you need to cook food. We hope you find the mobile fast food business of your dreams that has everything you need for your food truck business as you keep looking.
The best food is served from food trucks all over the world. Island Girl Seafood started as a gourmet food truck and has since won many awards. Visit Island Seafood Girl to learn more about what a food truck needs.
Reader insights
Be the first to share your insights about this piece.
Add your insights