I Swear, the Best Foods Are Mickey Shaped
There are some tasty treasures hidden around the happiest place on earth, you just have to know where to find them.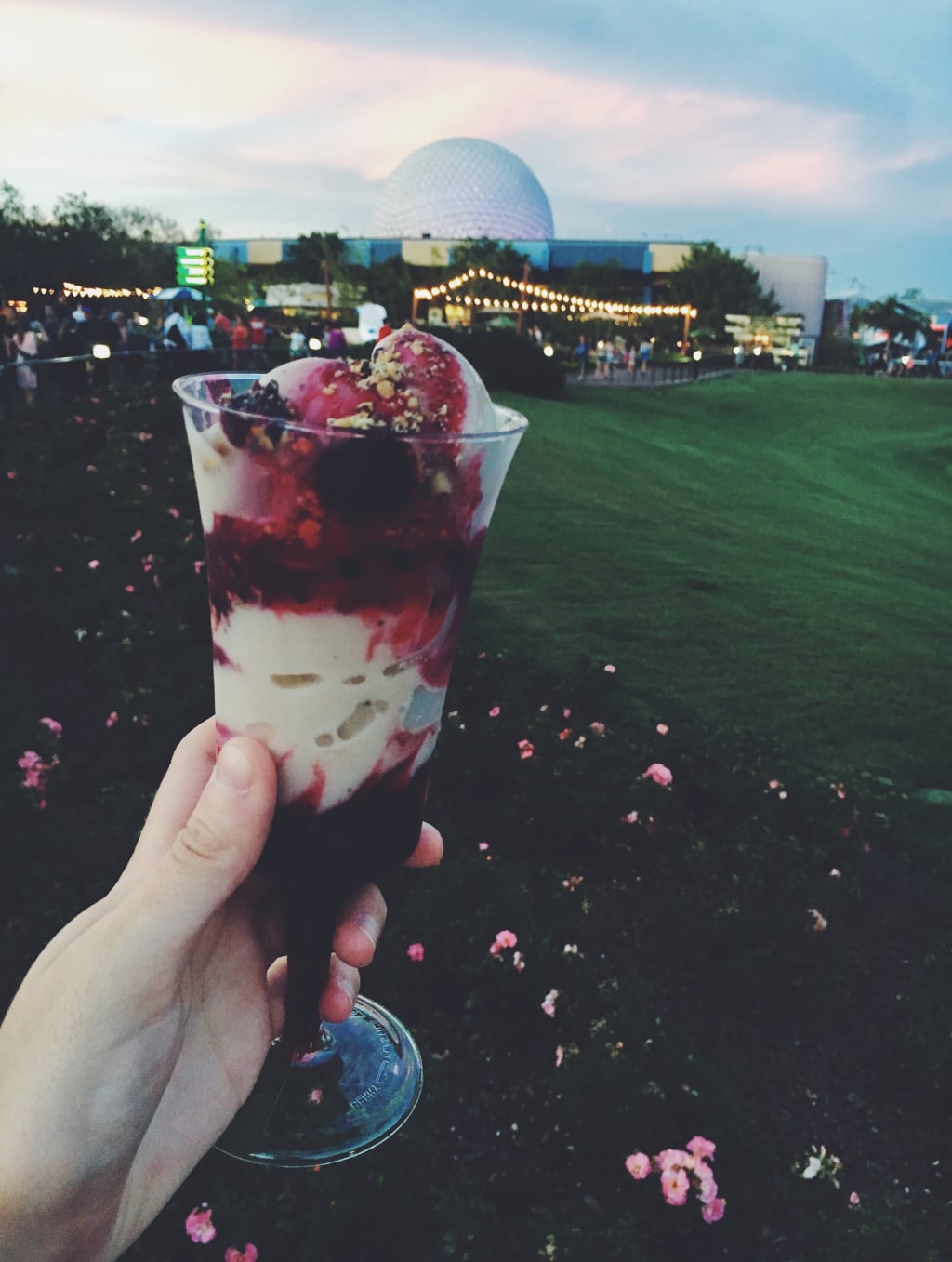 Walt Disney World, Orlando, Florida. Made up of 4 parks, a shopping center, and a multitude of resorts, there's always something to keep you busy. But while traveling around an area almost twice the size in Manhattan, you're bound to start feeling a "rumbly in your tummy," as Winnie the Pooh might say. But where should you go to get a tasty treat to keep you going? What should you get? Well...
Mickey Premium Ice Cream Bar-All parks and resorts
One of the most iconic of all Disney deserts is Mickey's Premium Ice Cream Bar. Found all around WDW, this Mickey shaped classic vanilla covered-in-chocolate shell ice cream is a perfect go to! Usually in food carts scattered through the parks, they are easy to find, and even easier to enjoy.
Dole Whip Float- Magic Kingdom
Another sweet yet lighter ice cream choice is a Dole whip pineapple float. Found at Aloha Isle in Adventureland and at Pineapple Lanai at the Polynesian Resort (MK area), this fruity soft serve soaked in pineapple juice is the perfect refresher for a hot day. The parks have also recently added a vanilla option- so now you can have a vanilla float, a pineapple float, or a twist! Personally, I like the twist because it gives a nice balance between tart and sweet. But hey— you'll never know until you try both!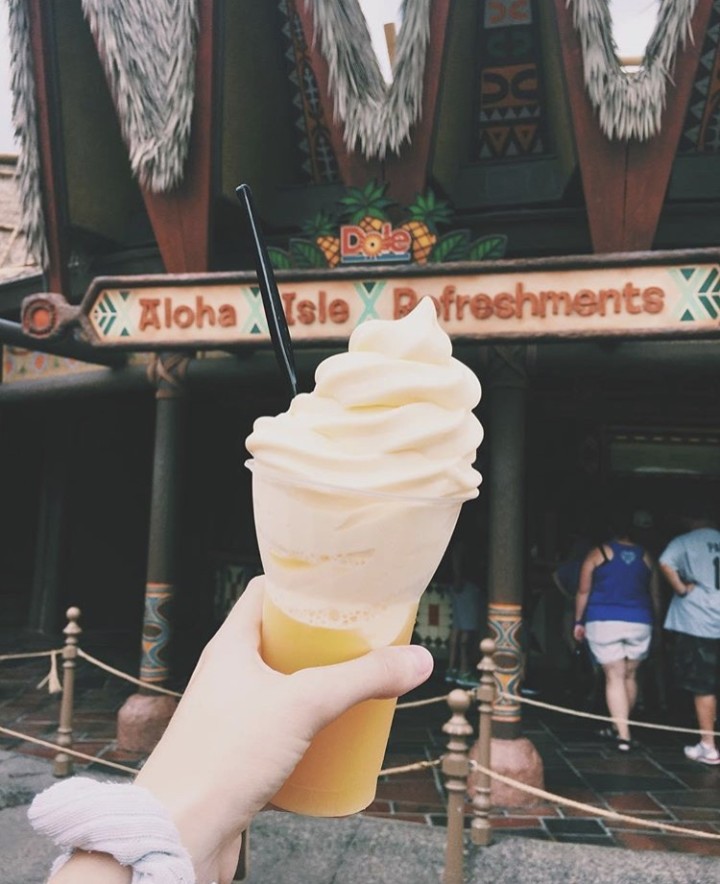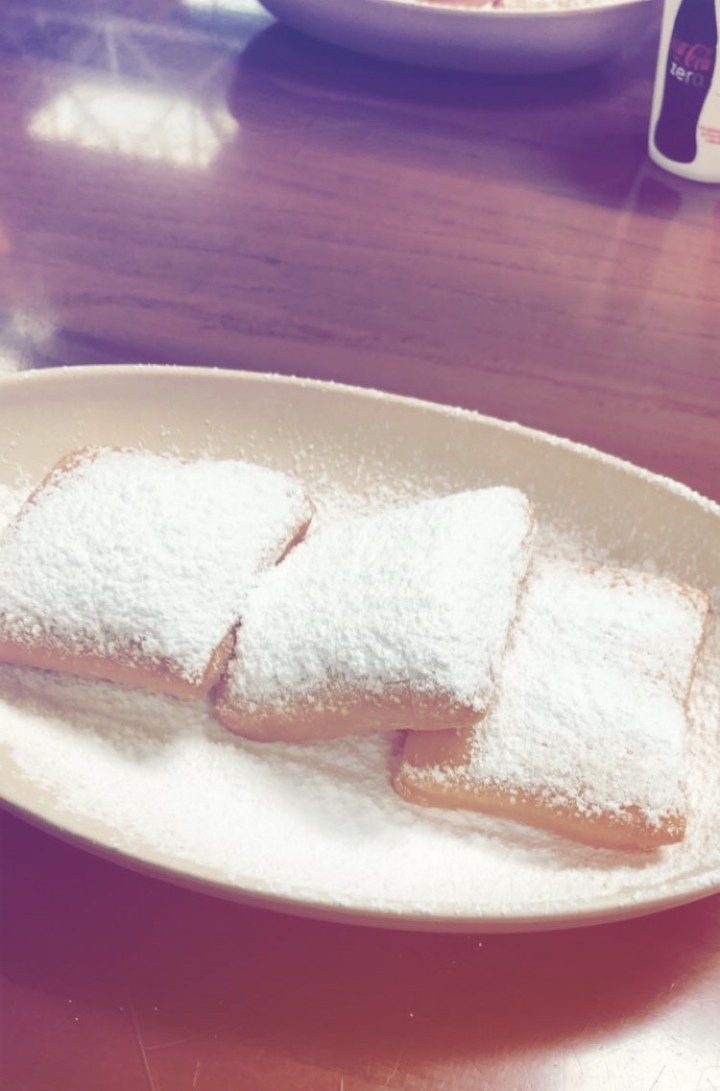 Beignets- Port Orleans Resort
If you've seen Princess and the Frog, then you've probably heard of Tiana's "man-catchin' beignets." Haven't you ever wanted to try them for yourself? Well now you can, at Disney's Port Orleans Resort, the French Quarter. These sugar coated square puffs are perfect for settling that sweet tooth you've got. It's like eating a cloud! Definitely swing by to try these heavenly treats.
Croque Glacé- EPCOT
One could write a food blog about EPCOT itself. With 11 countries all within walking distance of each other, there's unlimited things to try. However, a hidden ice cream parlor in the France pavilion holds sweet secrets of its own. In the L'Artisan des Glaces parlor, tucked away in the pavilion, lies the Croque Glacé; a Brioche pressed ice cream sandwich. With a warm bread outside and cold, refreshing ice cream on the inside, everyone who tries it immediately falls in love. You can pick any ice cream flavor but one of the more popular ones definitely is yogurt and berries, with raspberry sauce. Bon appétit!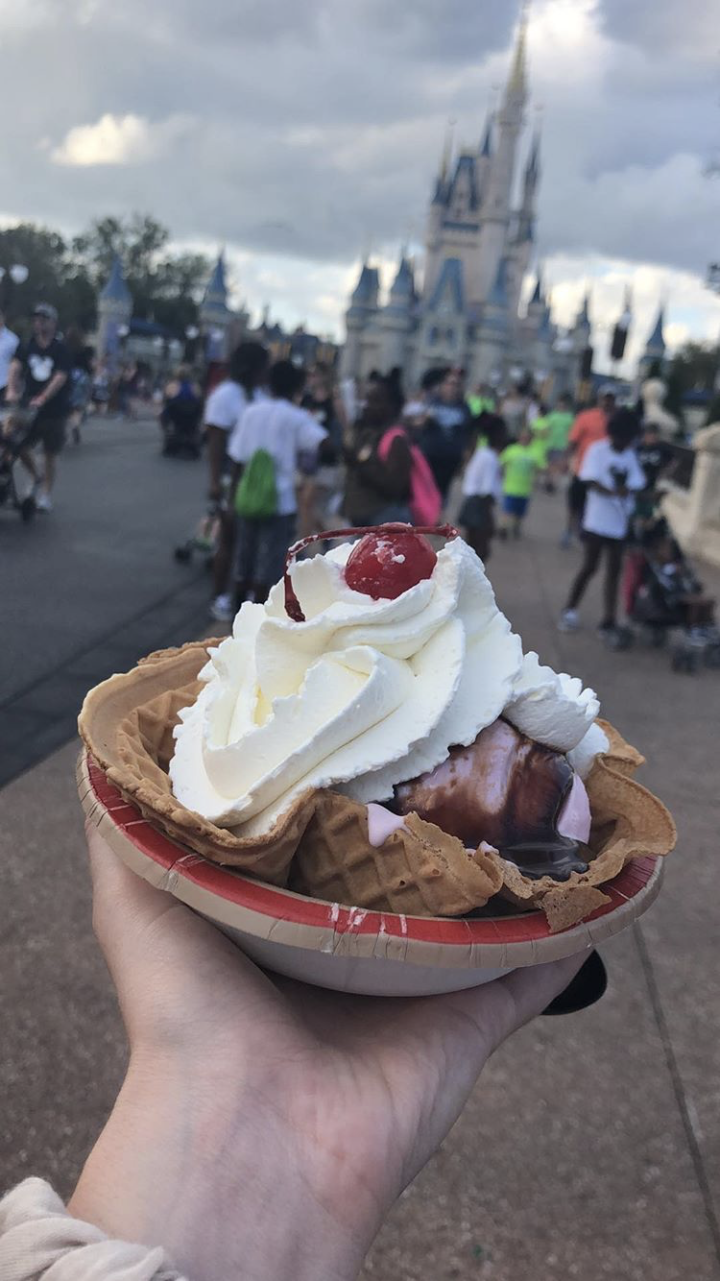 The Plaza Ice Cream Sundae- Magic Kingdom
So ice cream seems to be a recurring desert these days, but hey- why not? Vacation calories don't count right? This one is super simple and can be tried at the Plaza Ice Cream Parlor on Main Street USA. It gives you two scoops of your choice of ice cream, with hot fudge, whipped cream, and a cherry all in a waffle cone bowl. Plus- it has one of the best views on property! Don't like sundaes? They also have floats and regular cones, which are highly recommended anyways.
Mango Colada- Hollywood Studios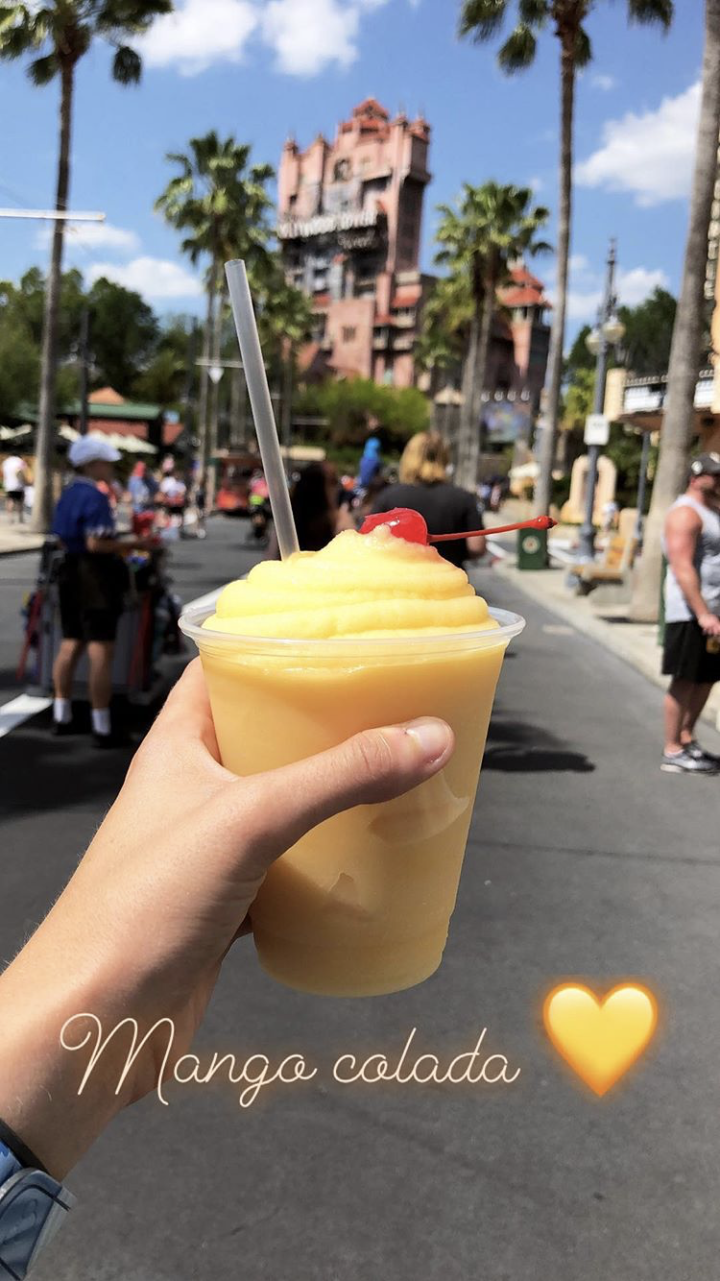 Okay so drinks can be just as filling as snacks- so this totally counts! The Mango Colada is a fruity refresher that's perfect for those humid summer days! Found at the Anaheim Produce stand in Hollywood Studios, this adult drink is addicting to say the least. If your mouth is starting to hurt from chewing all the snacks you had before, then it also provides a nice break.
The list of Disney Snacks could go on for pages and pages, but these ones are definitely some fan favorites! Give them a shot next time you're out and about on Disney property, and who knows? You may just find a new favorite yourself.