I decided to celebrate my decision to get health insurance by getting a big meal at Campus Grille
RESTAURANT REVIEW/ESSAY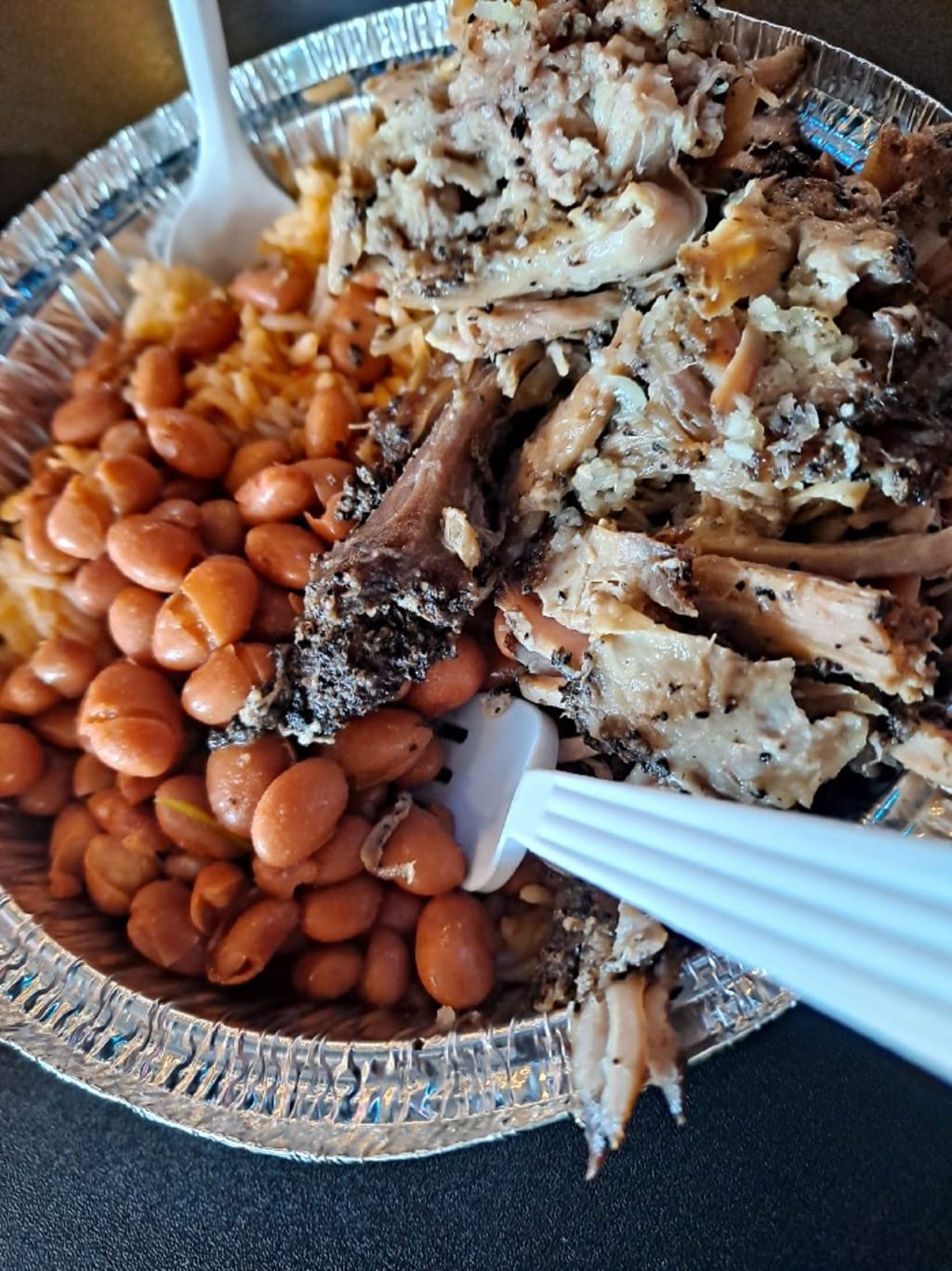 Photo taken by the author
I got health insurance!
Which shouldn't be an exciting announcement, but alas, I live in America, a country where our politicians bicker every day about whether or not people deserve the right to not starve to death…
But I got health insurance!
For over a year, I've been living without health insurance. For the most part, it's been okay since I'm a 26 year old woman who's lucky enough to not have any chronic health issues (yet).
But since I'm somewhat of a hypochondriac, anytime I had any symptoms that were slightly atypical, I would often go on WebMD, where all roads lead to cancer. And due to my sugar addiction that I haven't done anything about, I would often ask Google, "Do I have diabetes?"
Finally, after my moles started itching and I spent one too many sleepless nights asking Google, "What does skin cancer look like?" I decided to buy some health insurance on the healthcare marketplace.
I probably don't have skin cancer — I hope to God I don't! — but I would like to know for sure and not have to pay a few hundred bucks in the process. And if I somehow do have skin cancer, well, since I have health insurance now, I won't go completely broke if I have to go through treatment.
Armed with my health insurance, I called my hospital to make a dermatologist appointment. To my dismay, they told me that the first available appointment was in freaking November. How the fuck was my paranoid ass going to survive a few more months of panic-inducing Googling sessions?!
Thankfully, since then, the hospital moved my appointment up to the end of August, so at worst, I only have a few more weeks of panic-inducing Googling sessions. I'M TOTALLY NOT FREAKING OUT. I'M #TOTALLYCHILL. SO FUCKING CHILL.
Anyway, after I booked my dermatologist appointment and a few other overdue appointments because I HAVE HEALTH INSURANCE NOW, MOTHERFUCKER, I decided to celebrate this should-be-mundane-but-is-sadly-exciting-in-America event by eating a big-ass meal at Campus Grille, a Latin American restaurant in Berea, Ohio.
With my technically obese frame and on-the-high-side blood pressure, I shouldn't really be indulging in foods with high levels of sodium and fat. But since I have health insurance now, why the fuck not treat myself?
I know, I know, not exactly a healthy mindset and this is totally a reflection of America's awful lack of emphasis on preventative health measures, but what can I say? I'm a bitch who loves food. And now I'm a bitch with health insurance.
For lunch, I ordered the roasted pork shoulder, rice, and beans, and two empanadas.
And it was all so freaking delicious!
The pork shoulder was perfectly cooked, tender and moist. A tad on the salty side, but the flavorful rice and beans were a perfect complement and offered a satisfying balance for my tastebuds. Though I got a lunch portion instead of the full dinner, my bowl was still huge. By the time I finished my rice and beans, I was stuffed.
But I still had room for my empanadas, which were even more delicious. And they were also big! Honestly, just 2 or 3 empanadas would've been a satisfying meal on their own.
I got one savory empanada (chicken) and one dessert empanada (sweet potato). Both were hot and fresh, and fried to crispy perfection. I burned my tongue as I wolfed down my chicken empanada, but it was worth the pain. The filling was well-seasoned, and the chicken was moist and tender.
And the sweet potato empanada made a great dessert. The flavor profile reminded me of a yummy pumpkin pie on Thanksgiving.
Will I go to Campus Grille again? Hell yeah. On my next visit, I want to try the flan. Also, I have health insurance, so I can indulge, health consequences be damned!
Disclaimer: Please eat responsibly and practice moderation whether or not you have health insurance.
If you're ever in the Cleveland area and craving some Latin American fare, here is the website for Campus Grille.