How to Make Meal Planning and Meal Prepping Work for You
It's not all about perfect health or a fitness aesthetic.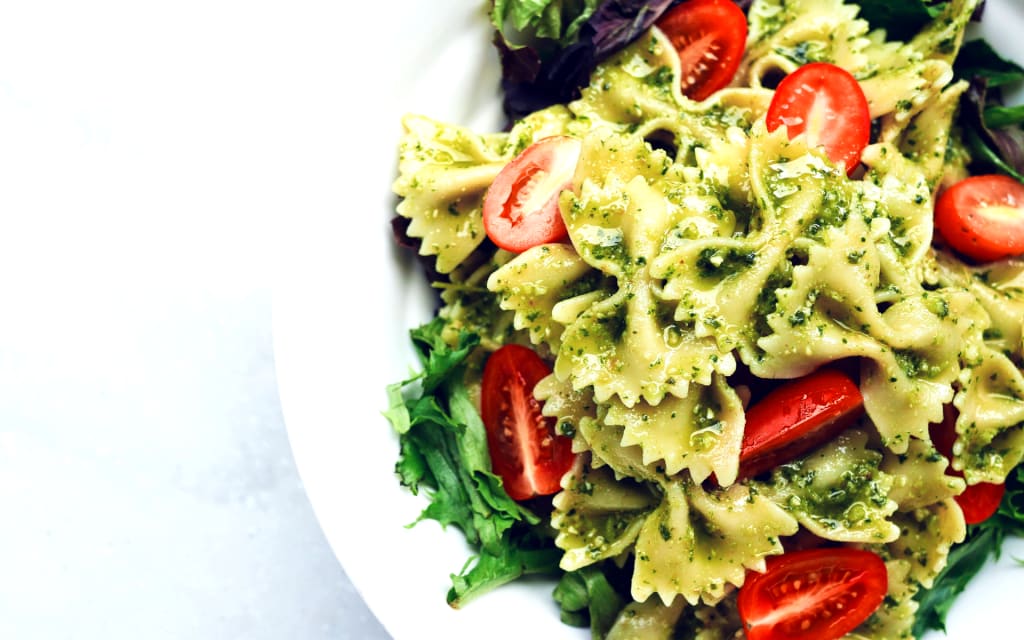 Photo by Eaters Collective on Unsplash
If you've spent any amount of time on social media, you've probably seen people singing the praises of meal planning and meal prepping, showcasing colourful mason jar salads and artfully arrayed meals in Tupperware containers. But is it really all it's cracked up to be? Or is it just a rich food blogger fantasy?
Well, for starters, there are actually a lot of practical reasons to try something like meal prepping or meal planning. If you work long hours and can't just go to the fridge and whip something up every time you feel hungry, having food prepared in advance can be a lifesaver – especially if you're trying to cut back in eating out (for your health and your wallet's sake). And planning what you want to eat ahead of time can save you from decision paralysis when it comes time to cook.
But who can plan that far ahead? How do you know what you'll feel like eating on Friday when it's only Monday? What if your plans change or you have cravings for something else or you just get bored?
Well, there are ways to deal with all these concerns. It just depends on what, exactly, are your actual needs.
Accounting for time and money
These are two huge factors in how you as an individual will approach meal planning/prepping. If, for example, you work 70 hours a week between three jobs, 1) I'm sorry, and 2) you don't have time to prep meals between shifts, and 3) they are probably lower paying jobs, so you don't have a huge budget.
On the other hand, you might be like me when I was first living on my own: working 36-45 hours a week at one job, but beholden to terribly limited bus schedules and struggling with constantly changing shifts. My work schedule was posted Sunday night for a Monday-to-Sunday week, and my hours would change two or three or four times within that week. It made it hard to know what meals I would actually be eating at home vs. when I would need to have food prepared to take to work.
In the first example, you need solid meals you can prep in advance and take with you throughout the week. But in the second, you need to account for unpredictability.
So in one case, you're stuck with boring rigidity, and the other gets spontaneity?
Not exactly.
In a given week, yes, Example One will be eating a lot of same meals. But you can still find flexibility within this.
Think of meals you really love, that are easy to make, and don't cost a lot of money. They don't have to be elaborate or super healthy or a wellness blogger's wet dream. I'm talking spaghetti, chicken and rice, stir-fries, etc. Try to come up with four to eight such meals. Those meals (and any variations on them) are now your rotation.
So, for example, if you've come up with five easy, affordable, satisfying meals that you can prep in bulk, then each week you will do one of those meals, and the sixth week will be a flex week. That might mean you don't prep at all and just eat out, or you only partially prep for the week and allow yourself free days to eat out. And if you have actual days off within each week, those can be flex days, too.
Rotating through meals and then giving yourself a week off helps prevent you from getting fed up or burnt out with meal prep, which makes it more sustainable in the long run.
If, on the other hand, you're dealing with a more unpredictable schedule like Example Two… well, kinda do the same thing. Except with planning instead of prepping, and even then not really planning in the strictest sense. But also you do kinda prep a little bit.
Okay. To put it more clearly: Have go-to meals that are easy to make and keep leftovers of, that way you can 1) make sure you always have key ingredients on hand, and 2) regularly have leftovers so you can grab and go.
If I got called into work with twenty minutes notice to catch the bus, there was no way I would try to cook. But I could easily grab a leftover container of spaghetti and meatballs I had cooked the night before.
Some other things to consider
There are a lot of variables still to contend with, because life is complicated and nothing is ever clear cut. So here's just a few examples and some potential solutions:
I eat on my commute. Have food that is easy to eat without utensils, tables, or heating anything up. For public transport, this can include trail mixes, an assortment of snacks (think cheese and crackers and veg), or sandwiches. If you're eating and driving, 1) be careful, and 2) try something you can eat one-handed, or something drinkable like a smoothie (with a protein source!).
Bulk without waste. Focus on shelf-stable foods, like pasta and canned food, or other foods that store well, like frozen goods. Frozen broccoli is just as good as fresh, but it won't rot in your fridge after a week.
Balance. Protein! Fibre! Fat! These are really important and satisfying nutrients that you can easily miss out on if you're eating the same thing several days in a row, especially if you're trying to keep meals cheap and/or "healthy".
Variety. I touched on this briefly earlier, but it really can help. Switching out a couple ingredients can make a meal feel fresh and exciting again. Maybe that's the veg in your stir-fry or pairing your spaghetti with chicken instead of meatballs. Whatever tastes good and works for you.
That's it for this piece. If you're interested in seeing more of my writing, definitely peruse my other Vocal articles. And if you enjoyed this article, please consider giving a like, a share, or even a tip. Thanks!
how to
Rachael Arsenault is a Canadian author with a BA in Sociology and Native Studies. She's a hippie at heart, a D&D nerd, and a pun enthusiast.
Amazon: https://www.amazon.com/-/e/B01GK8F672
Instagram and Twitter: @rachaellawrites
Receive stories by Rachael Arsenault in

your feed