How to eat healthy when you're busy and on a budget
Vegan, organic, pure food from Daily Harvest with plans starting at $7.99 a meal!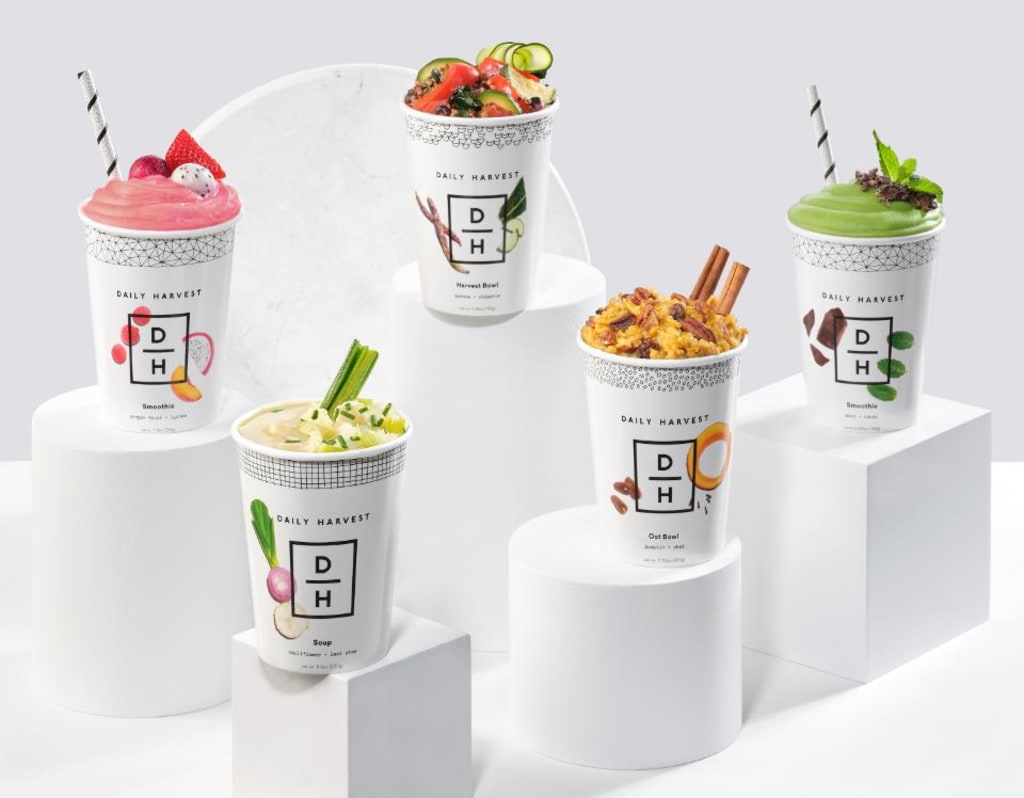 Daily Harvest bowls
Daily Harvest; the new fast food
Daily Harvest is a food delivery company that focuses on sustainability, convenience, and nutrition.
In my past experiences with meal delivery companies such as Sun Basket, Blue Apron, Hello Fresh, and even Martha Stewart's Marley & Spoon, I always ended up without enough time to cook all of the expensive and elaborate meals before they expired.
With Daily Harvest however, the meals are delicious, less expensive, and perfect for those who don't have time (or the patience) to cook!
Daily Harvest was founded in 2014, however it is a small business with just around 170 employees nationwide (USA). Their vision has always been to make healthy organic foods more available, which has helped me immensely since I live in a town with no health food stores.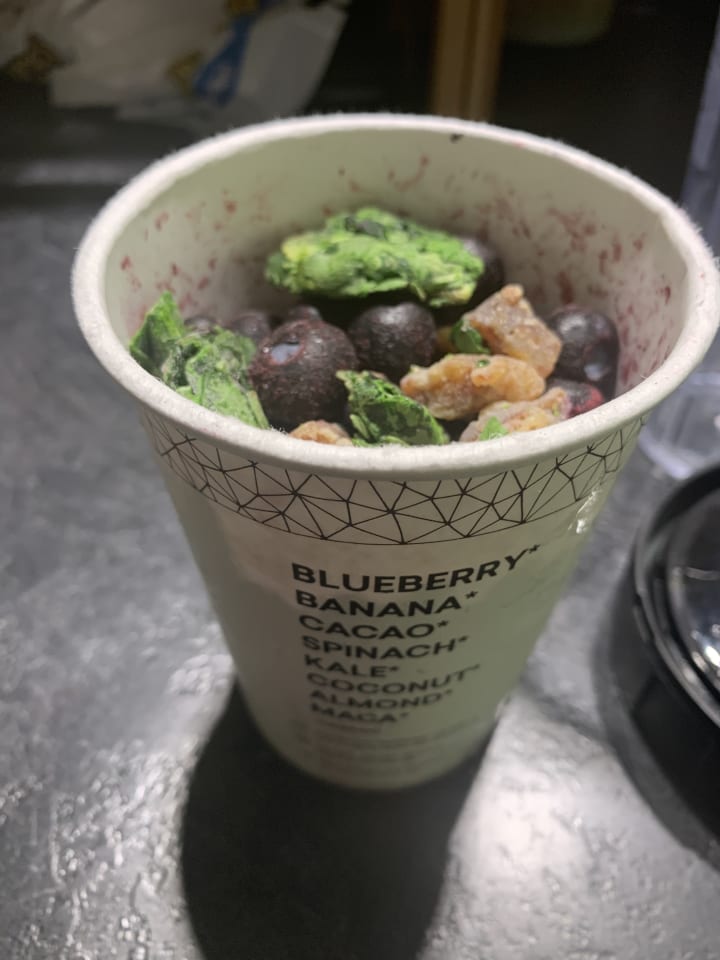 The Vision
"I can make the meals in about 5 minutes"
The convenience aspect of these meals has been my favorite. All of the food options, including the soups, are all ready to eat in under 10 minutes. The smoothies are still a favorite since I can make the meals in about 5 minutes, and the cups the food comes in doubles as a to-go cup complete with a lid and straw hole!
" Daily Harvest has decided to convert to 100% biodegradable and recyclable materials."
Daily Harvest also focuses on sustainability. Every order is packaged in a reusable freezer bag (I use mine for groceries). As of April 2020, Daily Harvest has decided to convert to 100% biodegradable and recyclable materials. This means ditching their previous plastic lids on all of the bowls, which was my only complaint about the whole product!
Plans range in price with the lowest at $7.99 a meal and highest at $10.99.

Compared to other at home meal companies that range from $90~100.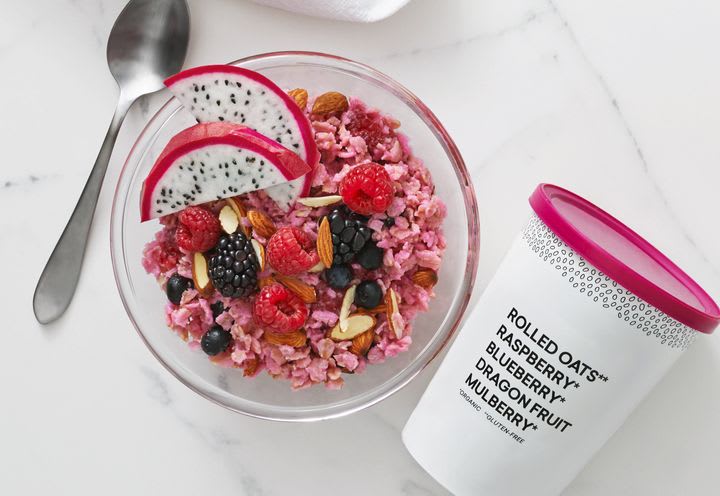 I first started ordering from Daily Harvest in summer of 2019 after I was intrigued from their exotic menu. "Lychee and dragon fruit smoothie" "Chocolate and blueberry with kale smoothie" and the "Cauliflower and kimchi rice bowl" especially caught my eye. I must say I have never been disappointed in a meal from Daily Harvest. With other meal delivery companies I found the recipes were hit or miss, but since Daily Harvest is purely fruits and vegetables, there is almost no room for a flavor fail.
Coming soon around May 2020 Daily Harvest is introducing flat-breads, which I know we are all excited about. These flat breads will give all of us our crunchy savory pizza craving an organic makeover. Since all of Daily Harvest meals are also vegan and gluten free, these meals can be enjoyed by the whole family. The base for these flat breads are still starches such as sweet potato, so we can still enjoy a nice crunch!
(Update April 15, I received my first flat-breads; the kale and coriander is delicious)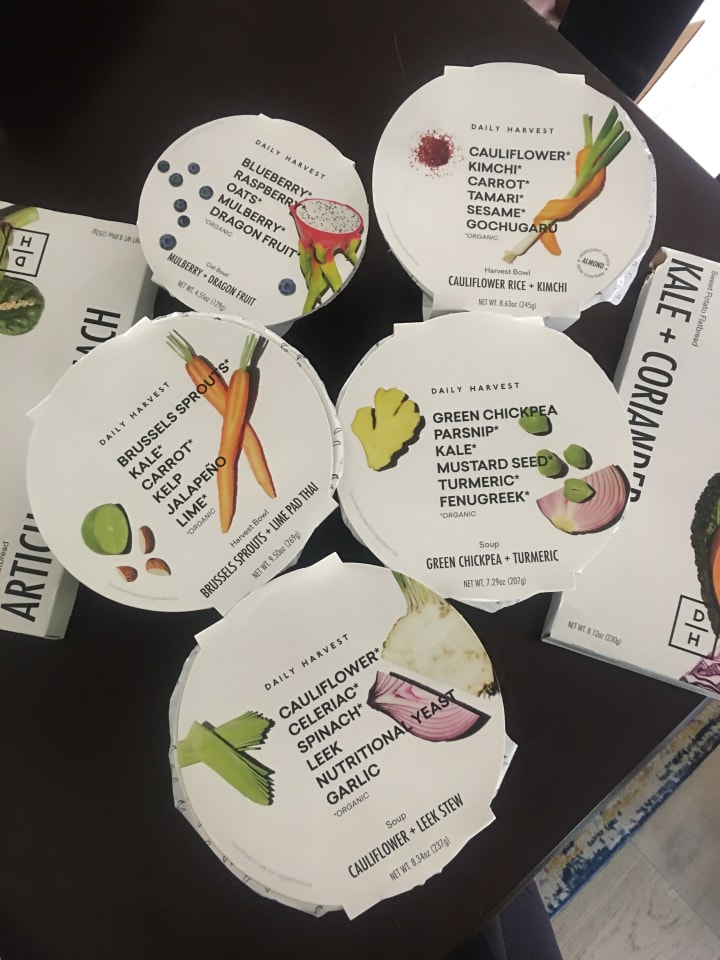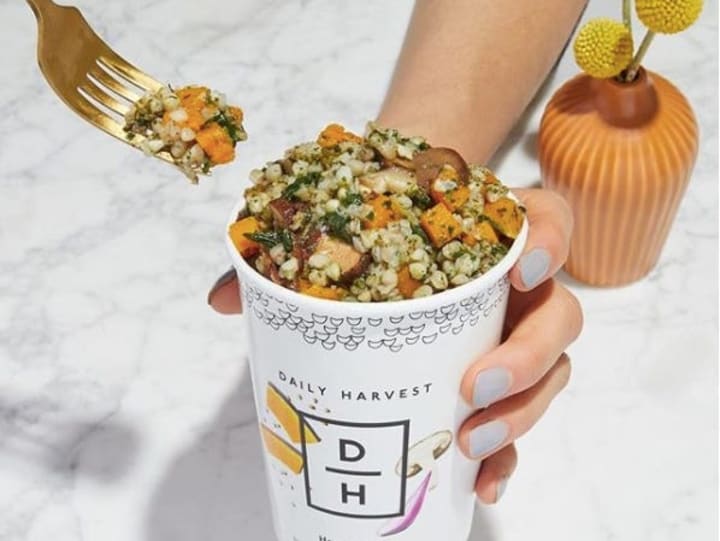 As of April 2020, the Corona Virus has made shopping for food a challenge.
Daily Harvest is a way to have superfood packed meals delivered to your door so you don't have to risk leaving the house.
As for the workers keeping our society running, these meals are a fast and nutritious way to eat before you work so you don't have to sacrifice the quality of your meals.
Although these meals need to be blended or cooked at home, this means easier dinners and breakfasts before and after long days at work. And since these meals are frozen before hand, they last longer than other delivery food, yet they are still 100% fresh ingredients with no added preservatives to keep your meals all natural. Of course these meals can always be packed up for food on the go!
For new customers of Daily Harvest, they offer $10 off your first three orders!
So I encourage you to see if the meals will work for you!
This way you can support a small business, and it can support your health!
product review
I am Sophy. I love to travel and write poems. Sometimes I say wise things and I try to post them here.