How To Cook Spaghetti Squash
Follow these simple steps on how to cook spaghetti squash for a tasty alternative to your favorite pasta dish.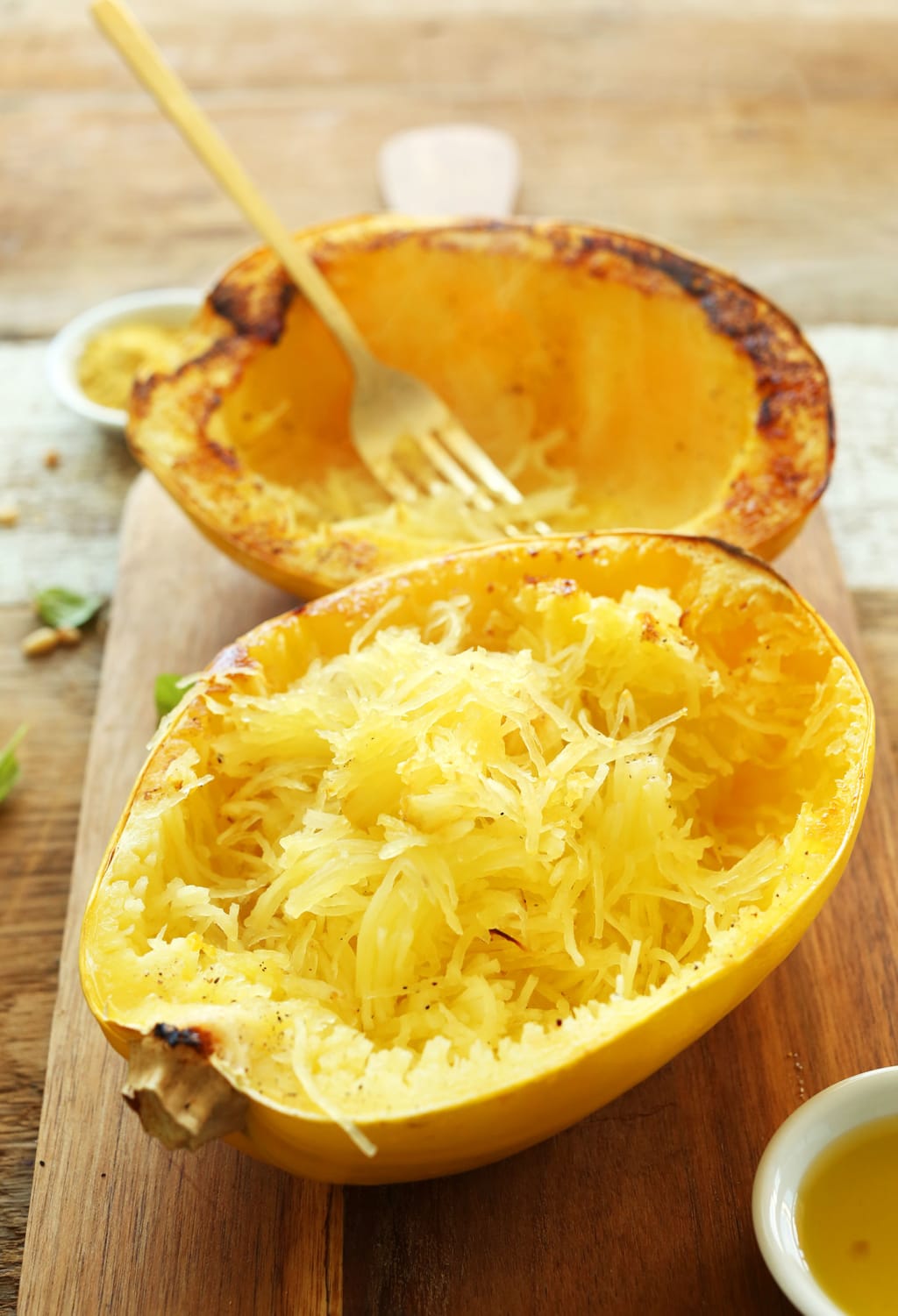 Within the past few years, spaghetti squash has become a star in the world of grain alternatives - and for good reason. With a tender, chewy texture and a neutral flavor that pairs nicely with just about any sauce, this yellow-skinned squash can act as a substitute in any of your favorite pasta dishes.
Despite its versatility, many folks tend to be a bit perplexed about how to actually cook the darn thing once it reaches the kitchen. Do you steam it? Bake it? Grill it? How does it turn into spaghetti?! Well look no further! This article will help you cook spaghetti squash like a pro in just under an hour.
What is spaghetti squash?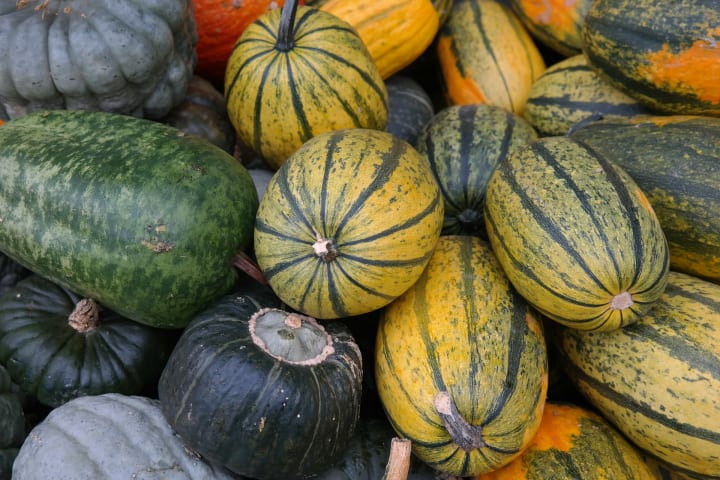 Like other members of the squash family (acorn squash, butternut, zucchini, pumpkin… I could go on, but I won't), spaghetti squash grows on a vine, starting out as flowers before growing into the nutrient-rich vegetable that health food advocates go crazy over. Once ripened, the squash is low-calorie and full of dense nutrients like folic acid, vitamin A, and beta carotene, which is what gives it the yellow-orange coloring.
Fun fact: a squash that is more orange in color is most likely richer in beta carotene! When picking one from the grocery store or farmer's market, don't worry too much about whether or not it's ripe (because it's hard to get wrong) and focus more on the portion size that you need. Although you can freeze or refrigerate leftover spaghetti squash, it's best enjoyed fresh.
How can you use it?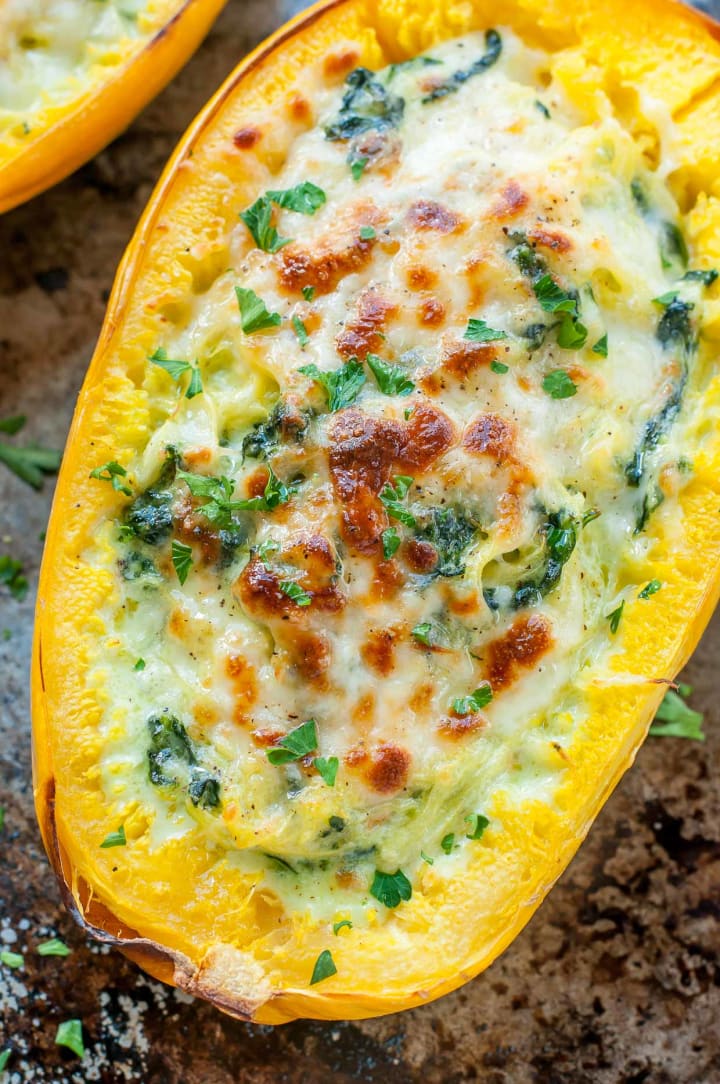 Preparing spaghetti squash is pretty much a three-step process, but the rest is up to you. Do you want to use the squash like a bowl? Create a dish that's as close to actual spaghetti as possible? Incorporate other main ingredients to make something else entirely? The sky's the limit! Here are some of my favorite ways to make use spaghetti squash:
The point is, you really can't go wrong! Once you've gotten the baking process down, the rest is completely customizable and guaranteed to please.
Prepare your squash.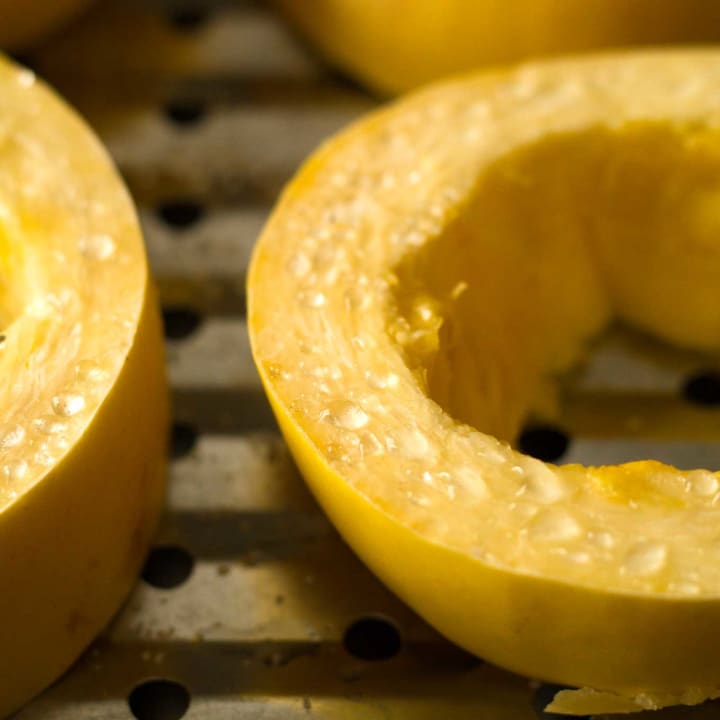 Start by preheating your oven to 425 degrees Fahrenheit. This may seem a bit high, but I prefer a more savory, crispy squash than the type that you usually find, which is more of a steaming process. If the temperature is lower - say, around 350-375 degrees - it will take longer to become tender and would definitely benefit from a bit of water on the bottom of the pan. At this higher temperature, the sugars crisp up and the flavors come out more, plus the texture is a bit more firm and easy to make into 'noodles'.
Slice your squash in half. I prefer to cut it in the middle, widthwise, while the most popular method is to slice it lengthwise. By cutting it widthwise, the 'meat' of the squash is easier to remove and the strands tend to be longer and ropier.
Scoop out the seeds. You can save them and roast them like pumpkin seeds if you're feeling ambitious, or just discard them altogether. I prefer to wash and freeze them for a later date when I have a bit more time and/or energy.
Place the halves of your squash face-down on an aluminum foil-lined baking sheet. A little bit of oil would keep it from sticking, but it's not a dealbreaker if you skip that part.
Bake it!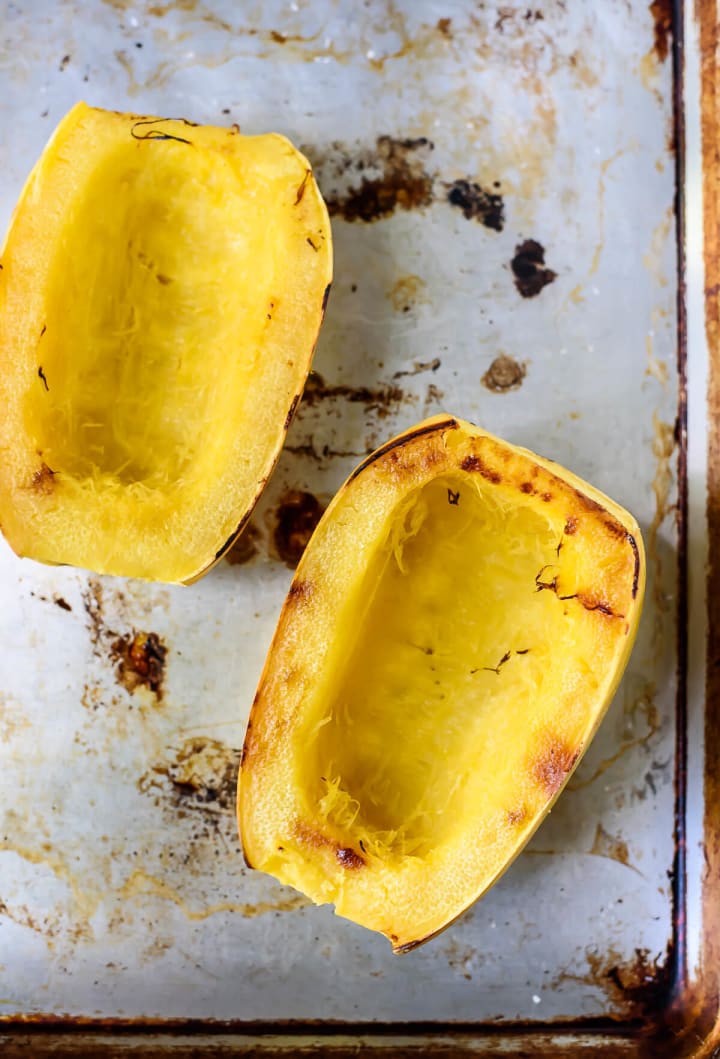 Baking a medium to large-sized spaghetti squash will take somewhere between 40-50 minutes. If you have a smaller squash, it's best to check at the half hour mark, or even a bit sooner.
Check to see if it's fork-tender. Literally just poke it with a fork. If the squash is soft, the fork tines should pierce the outer flesh rather easily.
If you're in a hurry and don't have an hour to babysit a squash, try microwaving it instead. It will be more steamed than baked, but you'll have a cooked vegetable in the end.
Turn that squash into noodle-like goodness.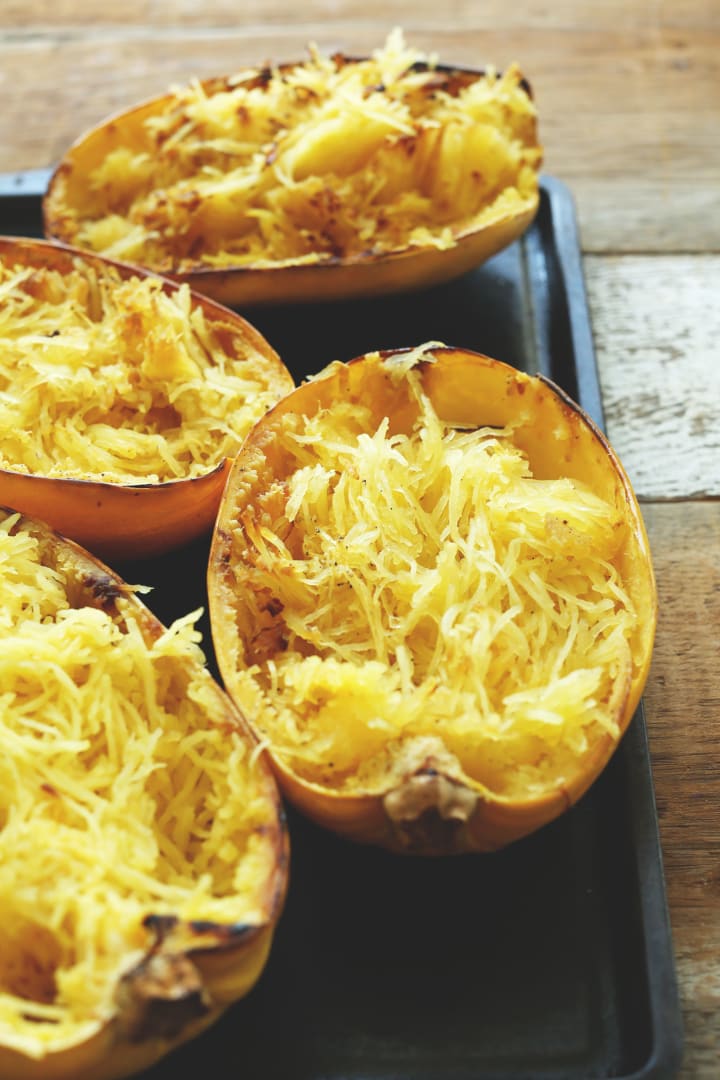 For spaghetti-like strands, gently peel the squash fibers out of its outer skin. When creating a all-in-one dish, I prefer to just scoop it out enough to mix with the other ingredients before putting it back in. If you scrape too closely to the outer skin, it may break apart and defeat the purpose of a mess-free dish.
Enjoy your creation!
And there you have it! No matter how you dress it up, you can feel good about cooking and eating this low-carb, low-calorie, easy-to-make star of the health food world. Whether you choose to smother it in sauce, fry it in oil, or fill it with spices and cheese, it's hard to find a more versatile guilt-free option. Now you can impress your friends with your knowledge of how to cook spaghetti squash. Bon appetit!