Heinz Organic Certified Tomato Ketchup ~ Review
Nutrition Facts of Organic Tomato Ketchup by Heinz, Benefits and Uses of Organic Ketchup and a Delicious Vegetable Pan Pizza Recipe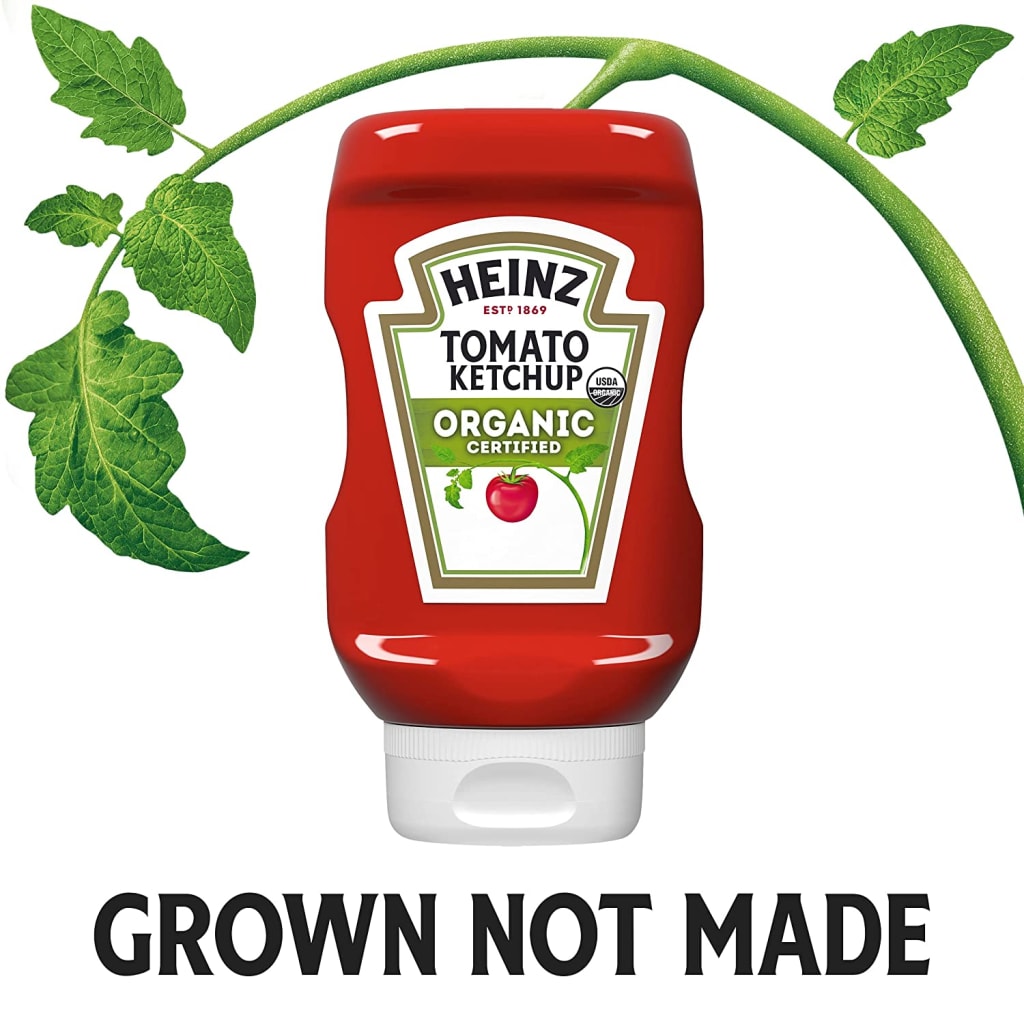 Have you tried Organic Tomato Ketchup by Heinz? How is organic ketchup any different from the regular ketchup? How can you use it? What are the nutrition facts of Organic Tomato Ketchup by Heinz? Read the following to find out.
The Organic Certified Tomato Ketchup by Heinz is USDA certified product. Heinz is more than a hundred years old company and is well-known in the food industry. Their organic ketchup is as thick and rich in taste as the regular ketchup but it does not contain high fructose corn syrup or GMO ingredients. It is made with organically grown tomatoes.
Heinz Organic Tomato Ketchup Ingredients:
• Organic distilled vinegar.
• Organic tomato concentrate from Red Pipe Organic Tomatoes.
• Organic cane sugar.
• Organic onion powder.
• Organic spice.
• Salt and natural flavouring.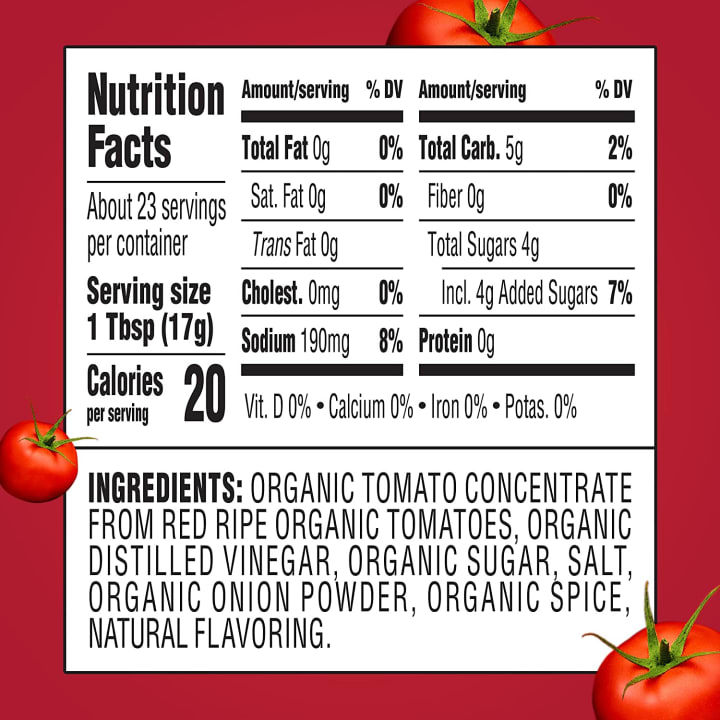 Benefits of using Organic Ketchup:
• Tomato is abundant in Vitamin A and Vitamin C. These nutrients does not only improve vision but boosts immunity as well.
• Tomato is rich in anti-oxidants. A study from Finland shows that it can help in reducing slender lipoprotein or what we call 'bad cholesterol'.
Uses of Organic Ketchup:
• Tomato ketchup is used as base for many sauces. The most popular of them would be barbeque sauce.
• It is good to dress salad, burger and noodles.
• Many people use it as a dip too.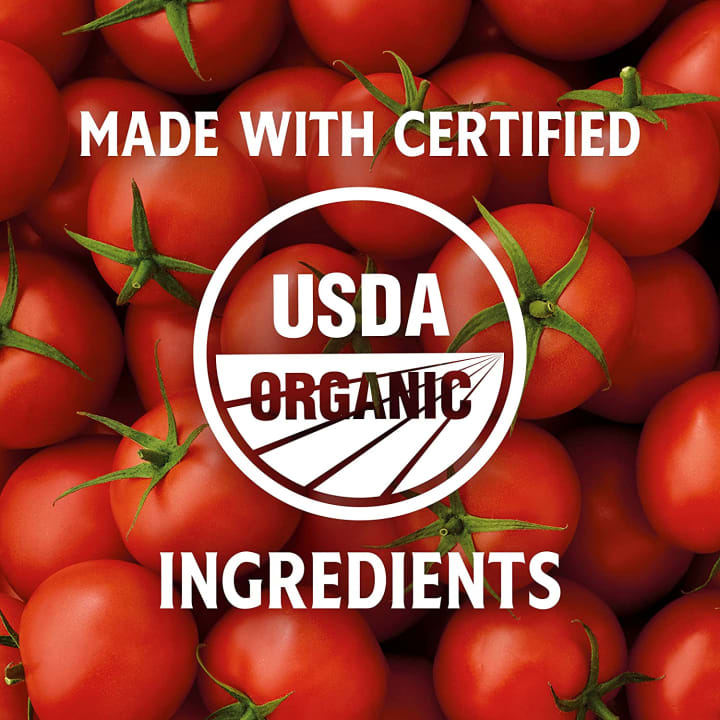 I used this Organic Tomato Ketchup by Heinz to make some vegetable pizza! In case you are interested, I am attaching the recipe for my pan pizza. If you are not interested, well, it is attached either way, so just skip to the end.
My Pan Pizza Recipe:
Ingredients-
» For Dough:
• All-purpose flour.
• Lukewarm water.
• Yeast.
• Salt.
• Sugar.
• Olive oil.
In case you can't find yeast and olive oil:
• All-purpose flour.
• Baking Soda.
• Baking Powder.
• Curd.
• Salt.
• Sugar.
• Butter boiled in water (I use this make it softer…you can avoid if you want.)
» Toppings:
• Capsicum.
• Sun dried tomatoes (Regular tomatoes are fine too)
• Olives.
• Onions.
• Finely chopped baby spinach.
• Corn.
• Basil.
• Mozzarella Cheese.
• Parmesan is hard to find here so I have to use processed cheese instead. Otherwise, use parmesan.
• Oregano.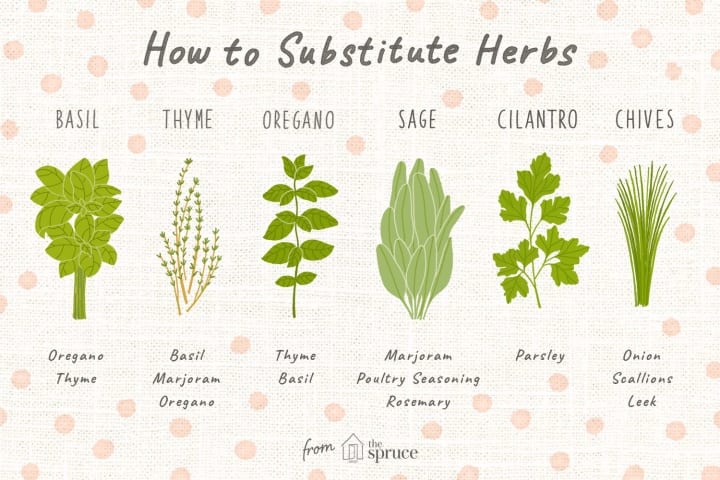 » For Sauce:
• Organic Tomato Ketchup by Heinz.
• Finely chopped garlic.
• Finely chopped onion.
• Vegetable oil.
• Tomato puree (boil two or three tomatoes and blend them with food processor).
• Salt.
• Oregano herb mix.
Dough Making:
The yeast version is pretty much available so I am writing about the alternate version.
Take 4 cups of all-purpose flour. Add baking powder, baking soda, salt, sugar and mix it well. Use a spatula or mix it with hands. Now add one cup of curd. Knead it with your hand until it reaches a smooth texture. Optional: warm some water, add a bit of butter, turn off the oven after it reaches boil. Use a small amount of that water to knead the dough again until it stops sticking. Leave it for one hour.
Sauce Making:
Heat up vegetable oil in a pan. Add finely chopped and garlic and onion. Stir it until it turns brown. Add the tomato puree. Stir it on medium heat until starts to boil. Now, add the Heinz Organic Tomato Ketchup (one cup/half cup however you prefer). Stir it for two minutes then, add salt as per required. Add oregano herb mix as per required and turn of the heat. Mix it well.
One hour later, part the dough into two pieces. Take one piece and spread it onto the pan. Spread the prepared sauce onto it. Add the vegetables. Add mozzarella and any other cheese you are using. Sprinkle oregano herb mix and basil. Drizzle vegetable oil on the side of the crust.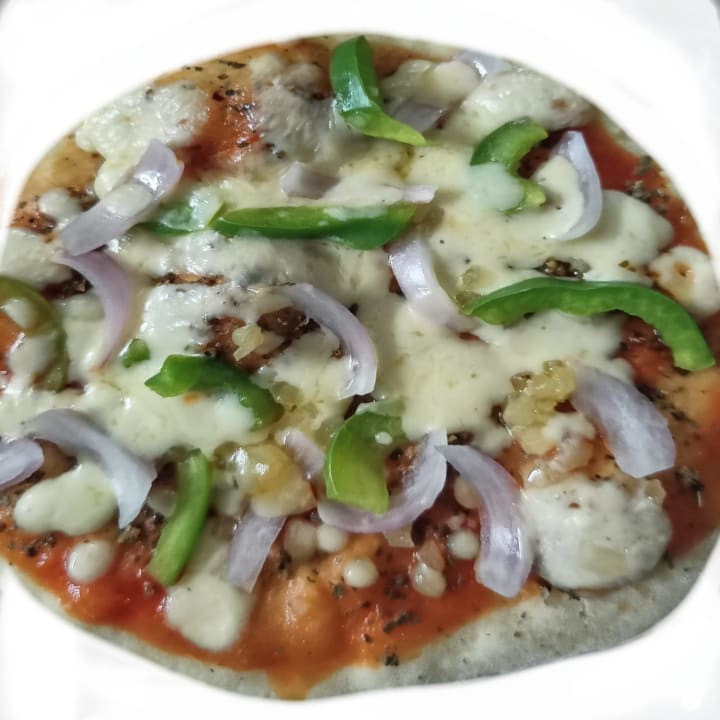 Now, if you have oven, cook it on 250-260 degrees Celsius (450-500 F) for 16 to 20 minutes. If you don't have oven, then just cover the pan with a glass lid and let it cook in medium heat until the crust starts to rise or the cheese melts properly (roughly around 10 minutes or less). You can also take a big pot, fill some water, add a stand, place the pan on the stand and cover with a lid. It has less chances of burning. It would take 20-30 minutes to cook depending on the size. Wait 2-3 minutes before you cut the pizza.
There you go a delicious recipe with a delicious ketchup. Let me know if you like this pizza with the Organic Tomato Ketchup by Heinz.
Short Disclaimer: I am not associated with any affiliate program of any e-commerce site.