Harbor Views and Good Service
The Keg in NL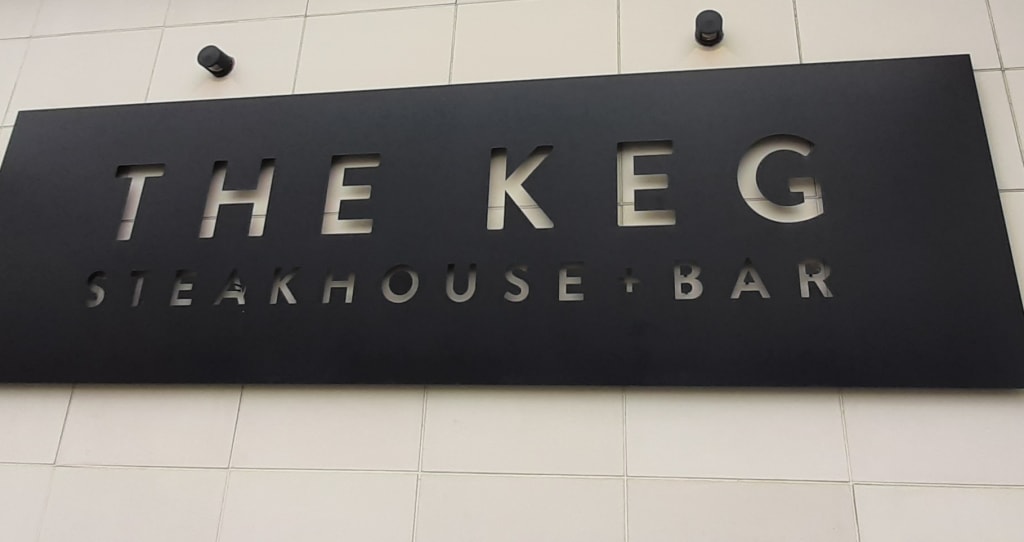 Picture of the restaurants sign
A night out on the town. East Coast Canada, NL.
To celebrate my husbands birthday we decided to stroll along into downtown St. John's. This city boasts an array of entertaining venues. At a mere 446 square kilometers it might not be the biggest city, but it is North America's eastern most point. (Did you know Hitler wanted to invade Newfoundland during WWII because we were the closest to Europe?) I digress.
We walked along the waterfront while admiring the ships docked in the harbor. This is a commercial hub for freight. Before the pandemic, cruise ships would say hello to our waters. St. John's being a strategic area for Transatlantic and North Atlantic sailings among others. The fresh sea air was delightful. This city really is a scenic place, which made me think about Disney shooting its latest Peter Pan movie here.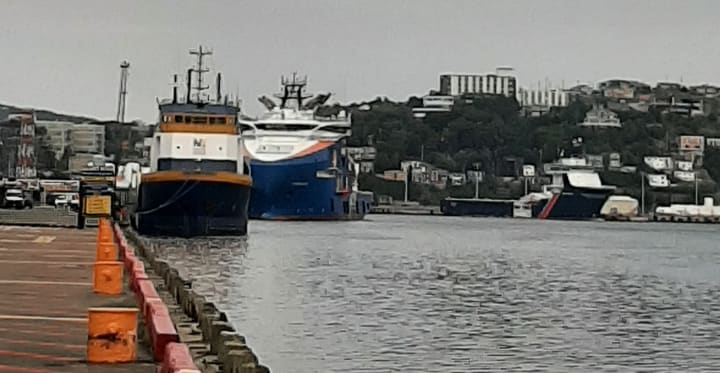 For me it is not a question whether or not this is home but rather how at home can we make people feel. Being known as one of Canada's friendliest people, we strive to make everyone feel welcomed. Even if you are a fellow Canadian, some of you might get some culture shock being here. We have our own dialect, music, and way of life. Sticking to the theme of this article, we also have our own food. Want some seal flipper pie? How about some moose poutine.... maybe not the most traditional meal you can get but we sure love it. That being said, deep diving into authentic cuisine just wasn't on the menu for tonight. The Keg wasn't a difficult choice to make. Having gone several times in the past with friends and family, it was a no brainer. Make sure you read through to the end for my fully scored review to get a better insight.
For the locals, The Keg is one of our favorite go-to places for date night. It spans two levels, has floor to ceiling windows, and is tastefully decorated. Inside is dimly lit, perfect for that extra intimate occasion. I and my husband were fortunate enough to be seated on the upper level right next to the windows. This gave us a great view of the harbor throughout our stay.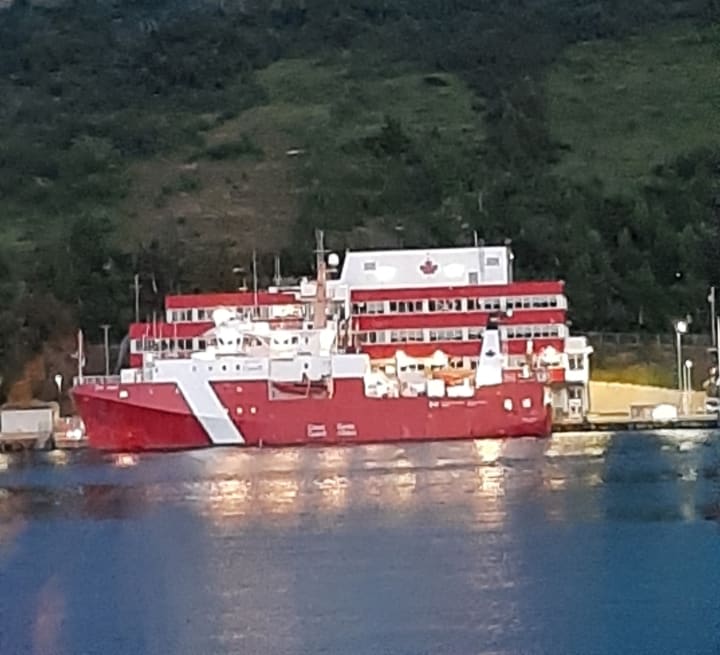 Let's dig right in. For appetizers we had house made bread and french onion soup. The bread which was paired with whipped butter and cheese spread was a real treat. It certainly didn't last long on our table. Shortly after, the soup arrived. A beef based broth complemented by rich, creamy cheese was a palate pleaser. The onions were cooked to perfection. It too didn't last long. It came in a very cute dish. I'll have to find some for the house next time I go shopping. For drinks, I ordered iced tea (non alcoholic) and my husband had some juice. Neither of us are drinkers.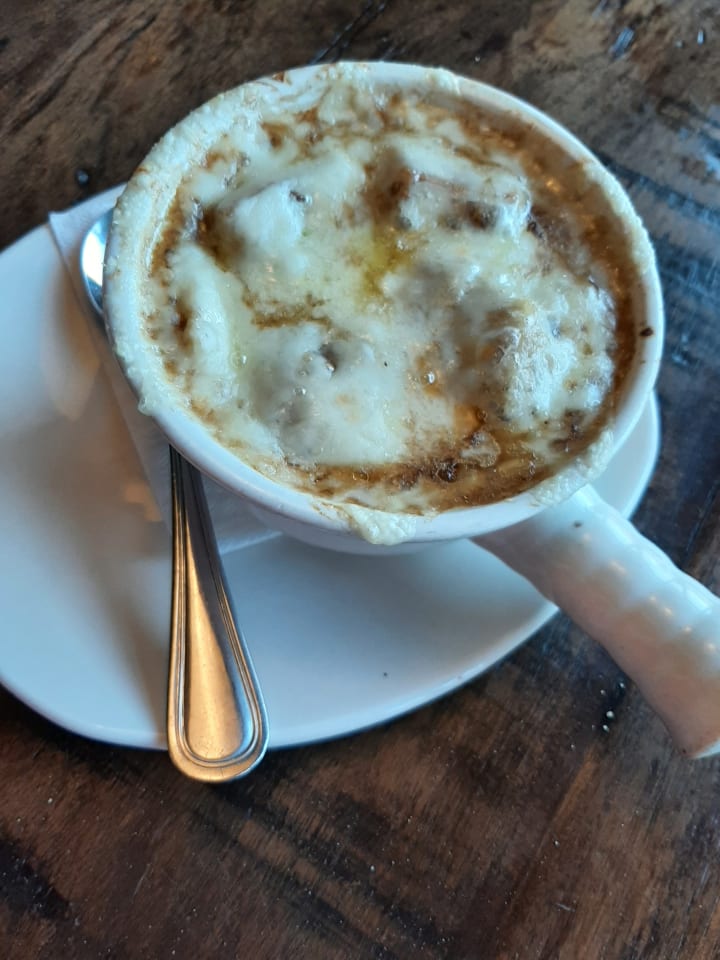 For the main dish, I went with something more simple. A caesar salad and creamy garlic mashed potatoes. My husband ordered a NY Striploin with some fries. It didn't take long for our mains to arrive. Everything presented lovely. Our waiter was always checking in on us. The quick service, friendly staff, and romantic atmosphere really made our celebrations much more special.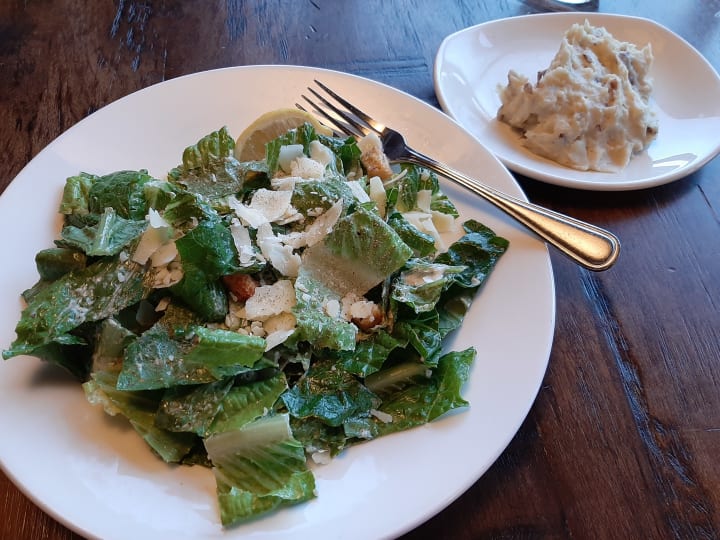 The salad had crisp lettuce, croutons, parmesan cheese, and lemon. One of the down sides to this dish was that it needed a tad more dressing. However, our server was able to get that for me in no time. My husband said his steak was perfect and I believe him. It certainly looked impressive. There was barely anything left on his plate when all was said and done. We both finished our plates feeling full. During our meal we talked away, we didn't feel rushed to eat. Now that our food was over it meant my favorite part was coming up. Since childhood, no matter how full I got after eating, I always made room for dessert. Tonight was no exception. All the desserts sounded delicious. We had choices from pie, cake, brownies, and crème brûlée . It definitely was a hard choice to make. Both of us decided to get the crème brûlée.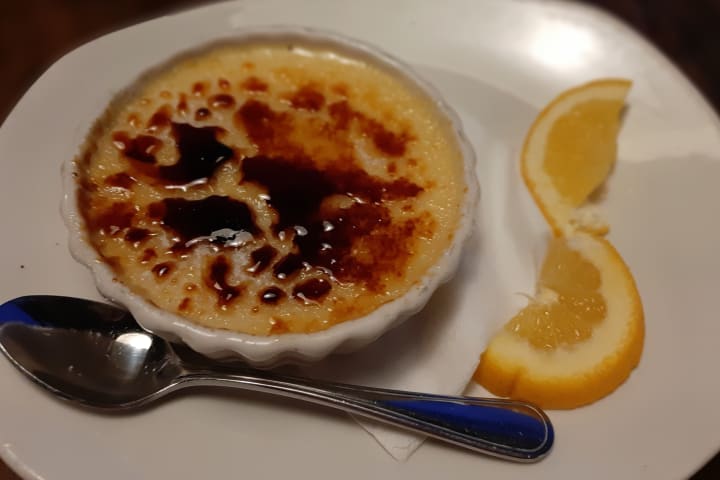 The best part about crème brûlée is its hard caramel exterior. Cracking it open is super fun. Bonus points here because my husband offered to share his caramel with me. It was satisfying, a great way to end our evening. Putting into words how much I love sweets would be difficult. We left shortly after dessert and headed home in a taxi to watch a late night movie. Now let us move onto the more technical side to our experience.
How would I rate our evening at The Keg in NL?
Service: 9/10 The only reason I deducted a point here is because we did wait a long time for our table. Even though we had a reservation and showed up early. Upstairs waiting to be seated took a bit longer than expected. Our waiter was friendly, upbeat, attentive, and quick. She deserves 10/10 all on her own.
Food: 6/10 My salad was dry, which was remedied fairly easily. However, the amount of seeds in my lemon that went all over my food was a bit underwhelming and annoying. The mashed potatoes were fairly good but I wouldn't write home about them. My husband loved his food so overall I'm very happy with how everything turned out. The appetizer and dessert were both fantastic. I would order those again.
Environment: 8/10 As stated before this is a great place to go for special occasions. It is also a local favorite. For me and my husband, it was the views of the water that we really enjoyed. Though, you can get those sorts of views in other places. (I might be reviewing some other places later) Overall, we didn't find it too noisy, but we were upstairs so I can't speak for the lower level.
Also, I would like to add that this place probably isn't somewhere you would want to bring kids. As accommodating as the staff are, this is a mature venue.
Price: Moderate. This place will set you back a pretty penny. Especially if you order wine or other drinks. The menu features lots of great choices including dishes like lobster. However, there is something for everyone.
Overall Impression: 8/10 The Keg is a place I will go back to. Which means I have no issues promoting it as a place to spend your evening. Take the time to stop by whenever your travels land you in St. John's.
Thanks for reading.
travel
About the author
Hello everyone. I am a Canadian writer and aspiring author. My writings take inspiration from the world around me. I enjoy all forms of writing. thanks for stopping by and checking out my stories.
Reader insights
Be the first to share your insights about this piece.
Add your insights