Gluten-Free (or not) Chai Infused Baked Donuts.
All the fresh donut(y) goodness with Christmas spice sans the grease-fried feel.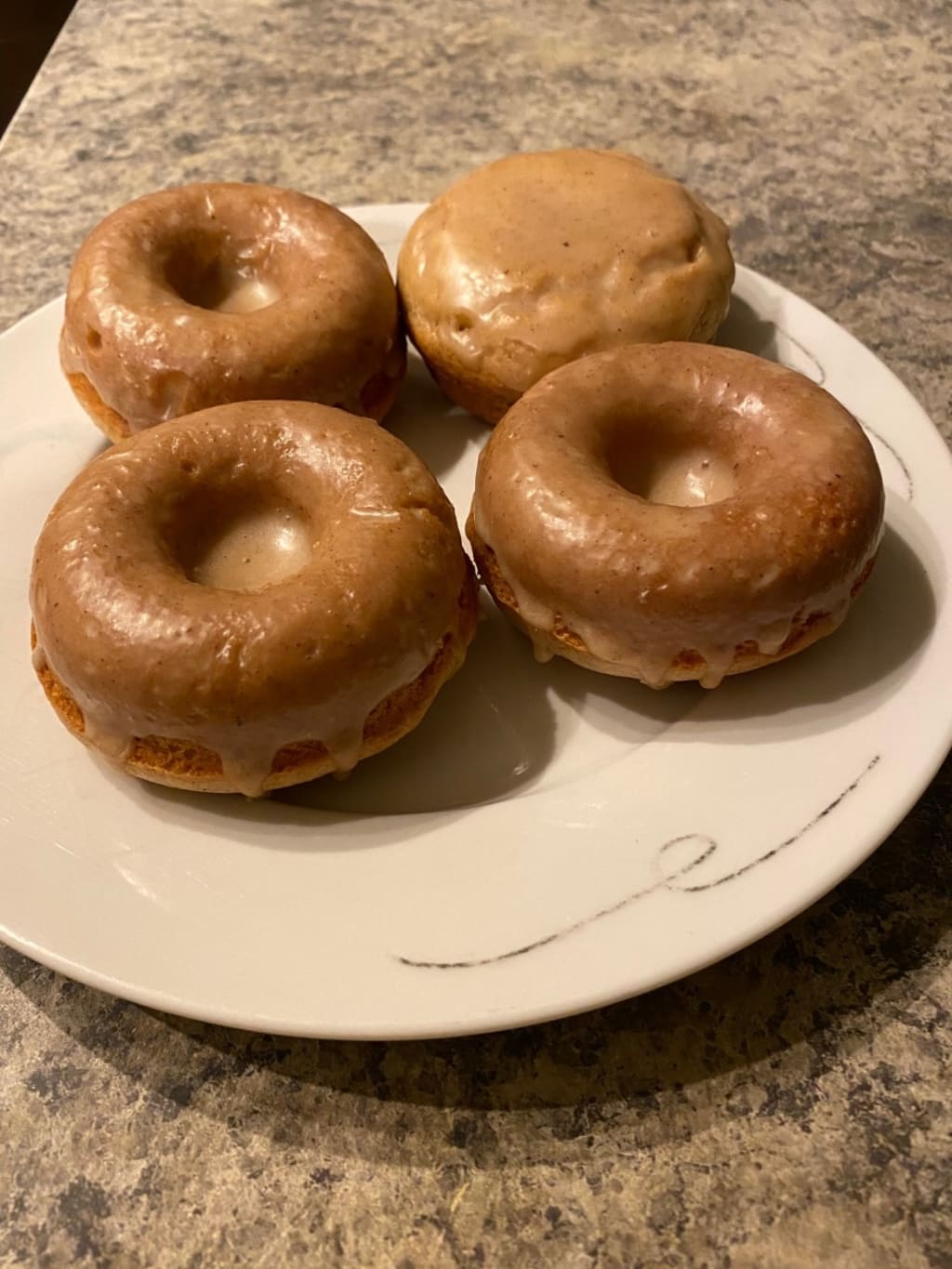 Photo by Author
Looking for recipes? We have a collaborative cookbook from many Vocal writes that you can find here! Get cookin!
Back when I was beautiful, in the early 2000s, I fell into a fairy tale. It's a true story. A love story.
Like the much malignly mentioned beasts of fables, I too lived in the bowels of a castle. During the daylight hours, I toiled in front of flame and furnace, cooking great heaps of food for the masses that came to the castle on the mountain. Then as nightfall came to pass, back down to the dungeon, I would go. There, along with the hordes of other staff that kept the resort town hotel running smoothly to its five-star rating, we were cast into the shadows of the penitentiary-like accommodations.
Then one day, a petite brunette, fancy and fine, crossed the kitchen floor, and then I was a hidden beast no more. Instead, an unlikely romance was born between her, who I assumed from her poise and presentation was high-born, while I was but a tradesman spawned from an immigrant tradesman.
But love blossomed, and it was served with regularly delivered Chai Lattés. Back in those days, pumpkin spice coffees were yet to hit the market and overwhelming the sensible taste buds of the masses. No, it was just lattés for the girls unless you were a fancy maiden and my gal was fancy.
So, on the frosty winter nights during our courtship, I came bearing baked goods and a fresh, steaming Chai Latté. Now, some twenty years later, that lovely lady is still my wife, and another winter has landed.
In the spirit of days gone by and with the hopes of the taste of Chai dancing on her tongue, I fooled with my basic baked donut recipe to transform the simple morsel into a Chai delight.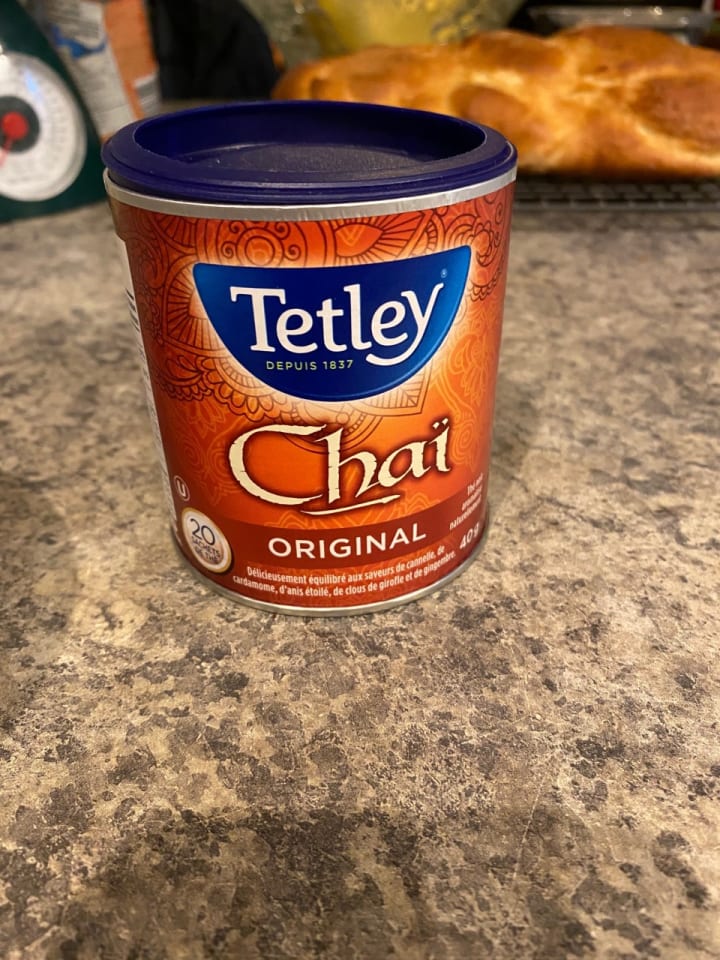 Gluten-free (or not) Chai-infused Baked Donuts with Chai Glaze-Recipe.
Ingredients.
For the donuts. Yield-12
1 cup of milk
3 Chai tea bags
1-1/2 cups 1-for-1 Gluten-Free Flour. Full gluten recipe- Use regular AP Flour or Cake & Pastry flour.
2/3 cup sugar
2 teaspoon baking powder
½ teaspoon cinnamon
½ teaspoon Lebkuchen spice blend. Recipe for this secret spice found here.
2 eggs
1/3 cup vegetable oil
1/3 cup yogurt or sour cream.
1-1/2 teaspoons vanilla extract
Chef's note: For this batch, I used vanilla yogurt. For the next, I will use sour cream and test the palate of my Princess to see which she prefers.
For the glaze.
1-1/4 cups icing sugar
2 teaspoon vanilla extract
2 tablespoons of milk infused Chai.
Method.
Preheat oven to 375°f
Add the milk to a small saucepan and bring to a simmer. Remove the pot from the stove and add the Chai tea bags. Steep for 5-10 minutes. Remove tea bags, squeezing them out into the milk. Set remaining infused milk aside for the glaze.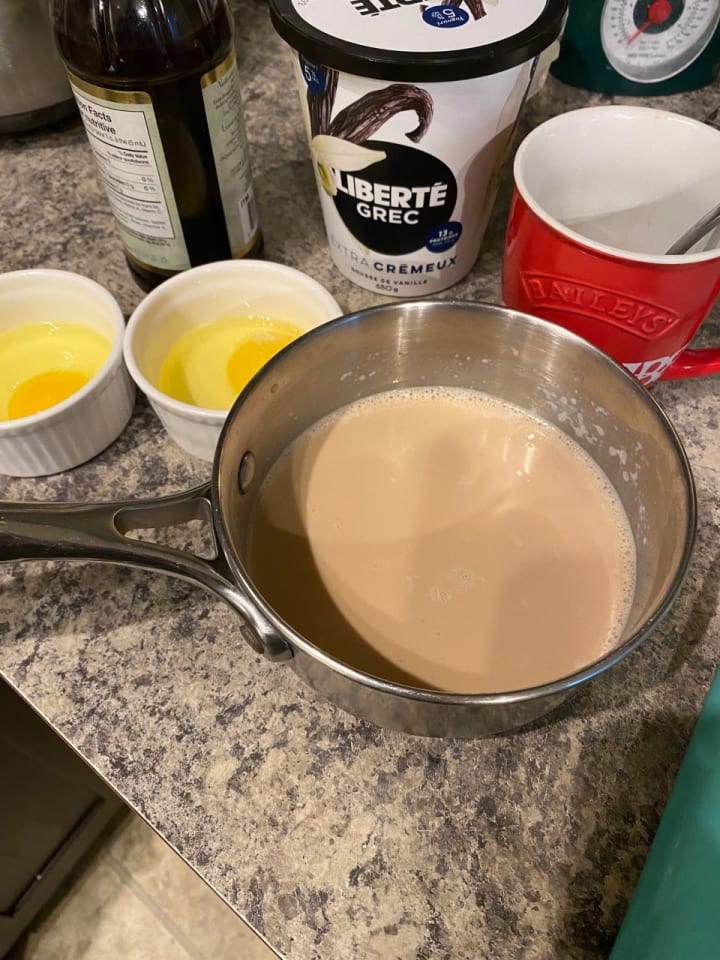 Add the flour, sugar, baking powder, cinnamon, and lebkuchen spice in the bowl of a stand mixer or a hand mixer.
Add the eggs, vegetable oil, yogurt/sour cream, vanilla, and three tablespoons of infused milk.
On a lower speed setting, whisk the ingredients together until well incorporated, but don't overbeat, or you will lose the lightness held during baking.
In a greased donut pan, using a pastry bag or any other bag with a corner cut out, squeeze the donut batter into the donut forms of the pan.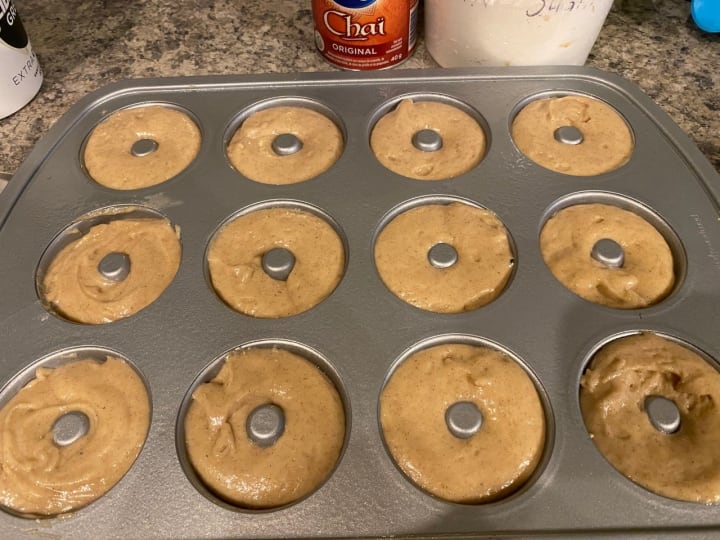 Set the donut pan into the oven rack in the middle position of the oven.
Bake for 10-12 minutes.
Remove from oven and allow to cool.
For the glaze.
Add the icing sugar, the two teaspoons of vanilla extract, and the two tablespoons of infused milk in a small bowl.
Whisk ingredients together until the glaze reaches a consistency you're happy with. Too thin? Add more icing sugar. Too thick? Add more (no more than a teaspoon at a time) of infused milk.
To finish.
When the donuts have cooled enough, gently remove them from the pan and set them on a wire rack over a sheet pan.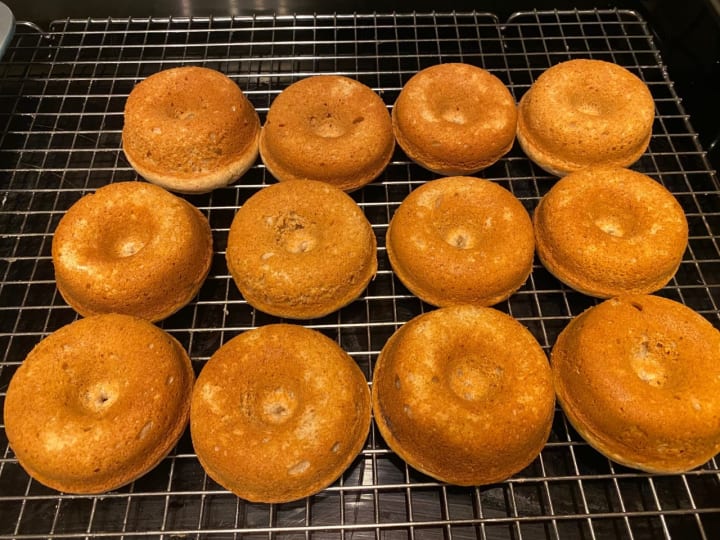 Dip each donut into the glaze and return to the rack to set.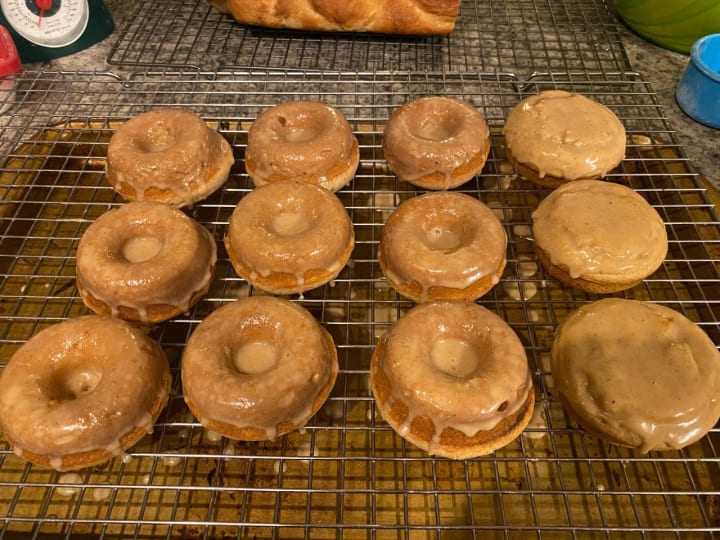 That's all there is to it!
This was a first attempt in the test kitchen version of this recipe, but they turned out wonderfully. So good, in fact, that my fancy Missus made the arduous journey upstairs to deliver a peck on the cheek as my reward.
"These are delicious!" she said to me. "It reminds me of those lattés you brought me on night's cold like this. Thank you!"
I may be much more beast than beautiful these days, but my maiden remains the object of my affection.
If you have the means and desire to help support my writing, you can do so here. Everyone needs helps at one time or another and I sincerely appreciate any that comes my way. Click on the link here if you want to buy me a cup of coffee! Thanks in advance!
About the Creator
1st generation Canadian-Hungarian
Father, Fly fisher, Chef, Reader, Leader, and working on writer.
Feedback appreciated anytime. Tips always appreciated.
Reader insights
Be the first to share your insights about this piece.
Add your insights