Food and Drink in the Czech Republic
Traditional and varied cuisine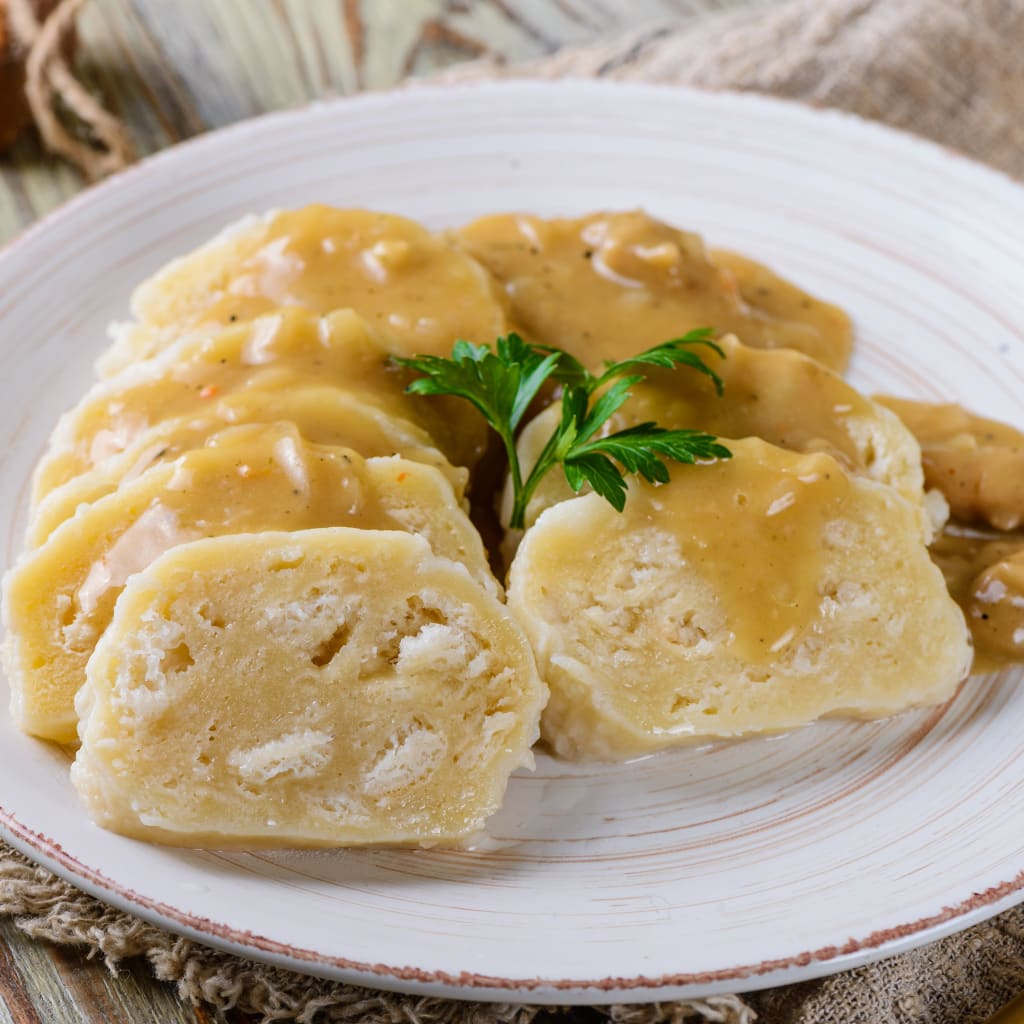 Bread dumplings
The Czech Republic or Czechia is a landlocked country in Central Europe. Its neighbors are Austria, Germany, Poland, and Slovakia. Czech cuisine has been influenced by Austrian and Hungarian cuisines. The national cuisine is based on ingredients that can be grown domestically such as cereals, leguminous plants, and potatoes. These are usually served with pork, beef, or poultry, and in some places, with freshwater fish.
Breakfast consists of white bread rolls, or sliced bread accompanied by smoked meat products such as salami or sausages, or other foods such as cheese, eggs, or jam. With breakfast, Czechs mostly drink tea with lemon, filtered coffee, hot chocolate, or fruit juice.
Lunch is often eaten at a favorite restaurant, which offers a lunch menu for discount prices. Lunch usually consists of soup, a main course, and sometimes a small dessert.
Dinner varies from home to home. Some prefer light dishes, while others a heavy meal. More and more families are opting for fast food from takeaway restaurants.
Most dishes are pork or beef, but chicken, turkey, duck, lamb, rabbit, and fresh water fish are also common. Czechs enjoy their sugar. Sauces, gravies, and salad dressings are commonly sweet. A common meal for children is noodles with sugar, ground poppy seed, and melted butter. The most common spices are caraway, poppy, paprika, and dill. Condiments include mustard (smooth and grainy), tartar sauce, horseradish, and sweet ketchup. The Czech meal usually starts with soup.
Some popular Czech soups are:
Potato soup with mushrooms
Garlic soup with fried bread
Chicken noodle soup
Beef soup with liver dumplings
Sauerkraut soup
Dill soup made from sour milk.
Some traditional Czech main dishes are: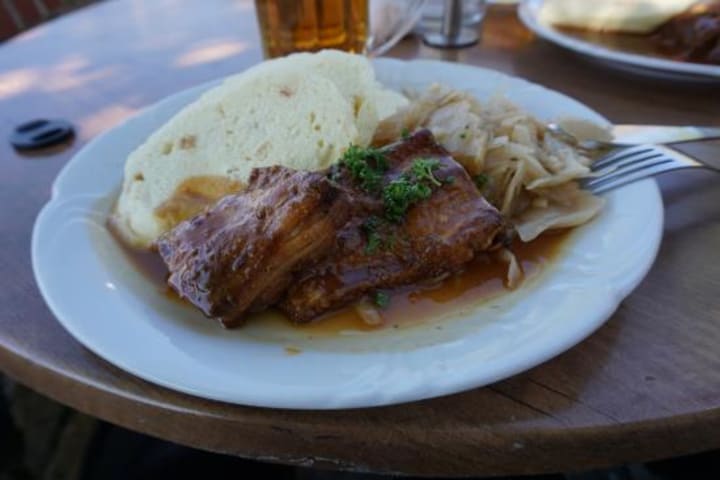 Roast pork with dumplings and sauerkraut.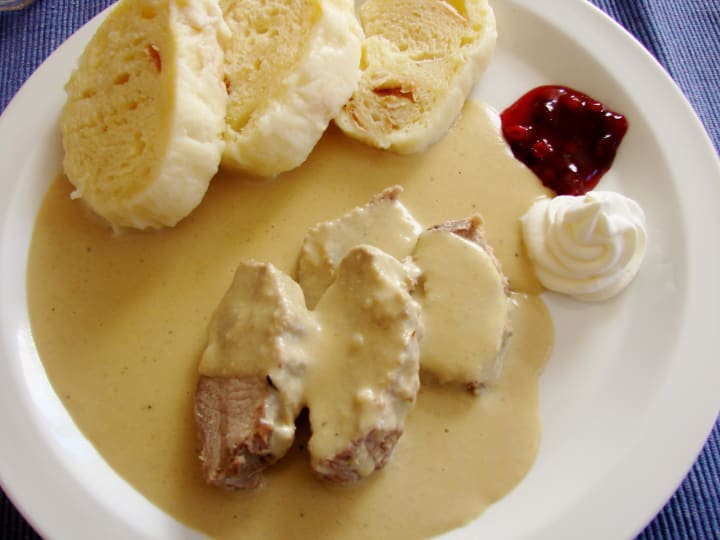 Svickova, which is pork meat with dumplings and gravy, topped with cranberry jam and cream.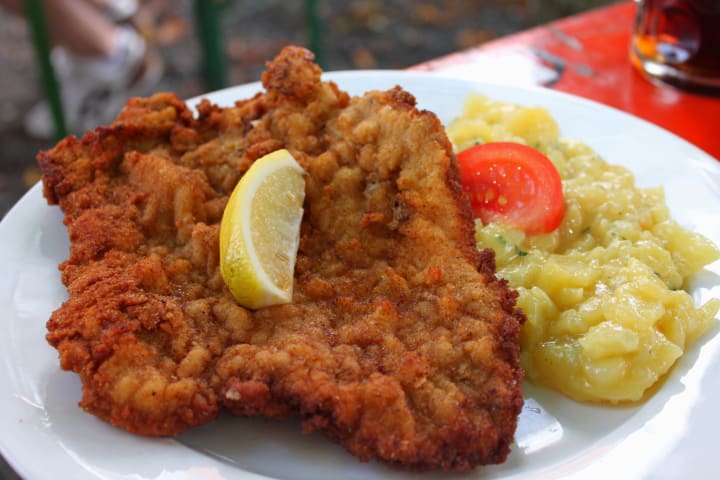 Chicken fried in breadcrumbs, usually served with potatoes.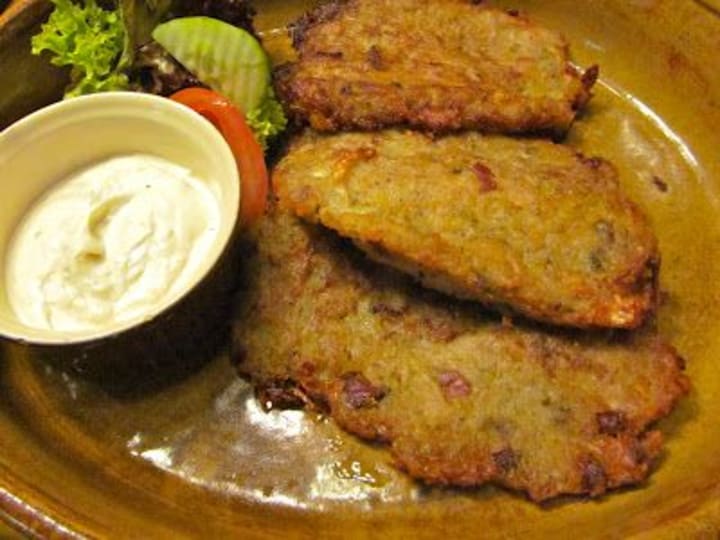 Cabbage patties (zelne karbenatsky) made with bacon, fried chopped cabbage, and knockwurst, or sausage .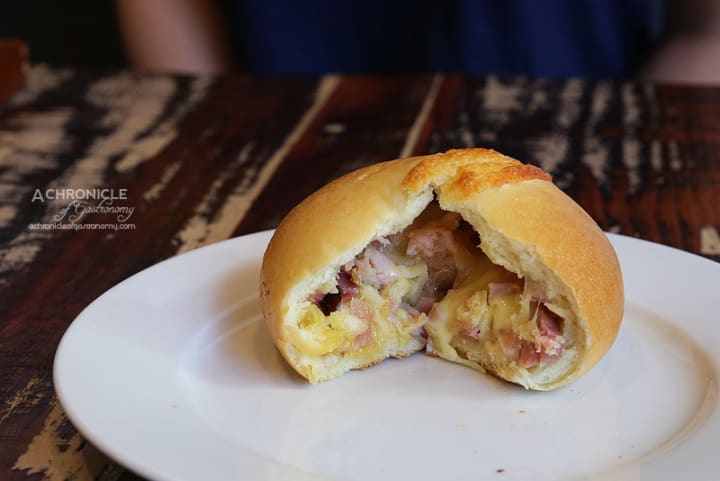 Kolache (invented as wedding pastries in Czechoslovakia), including ham and cheese. Kolache is a soft, rounded, parmesan-laced roll, baked golden brown, with pieces of hearty ham in melted cheese and Dijon mustard.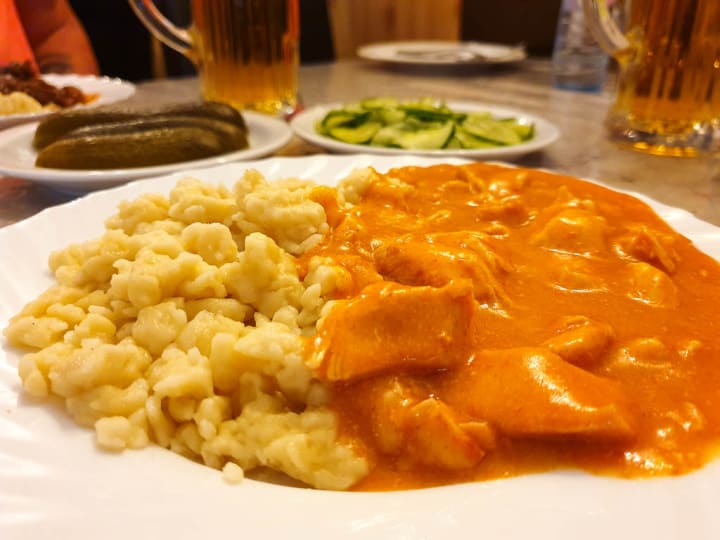 Chicken paprikash (kure na paprice), or boneless chicken cut in pieces with paprika, onions, and sour cream.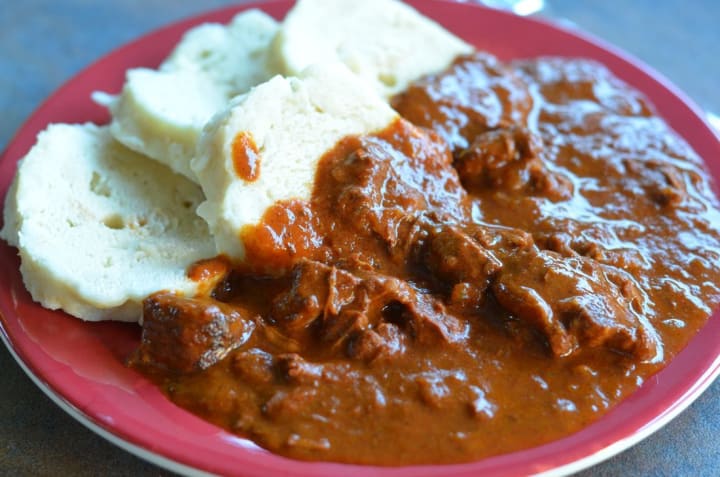 Bean goulash with beef (fazolovy gulas s hovezim masem) made with beans, sliced beef, tomato sauce, onions, and paprika.
There are some Czech dishes which are considered traditional, and one of them is Goulash (gulas), which is a pork stew with plenty of onions. It is served with bread, dumplings, or dark bread. During the winter, this is a common dish.
Potatoes are a very popular side dish. They're served many ways—boiled, roasted, mashed, fried, as small potato balls (croquette), etc. In traditional Czech cuisine, dumplings (knedik) made of either wheat or potato flour then boiled as a roll of dough, cut into slices and served with gravy, are the most common side dish.
Two other excellent side dishes are potato pancakes (bamborak), and fried cheese (smazeny syr).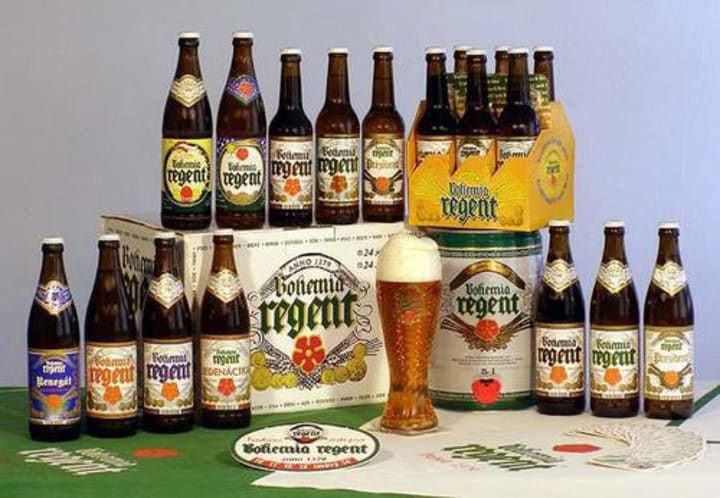 The Czech Republic has one of the oldest beer breweries in Bohemia. The Regent Brewery was founded in 1379. Altogether, there are more than 60 breweries in the Czech Republic.
The best grapevines grow in South Moravia. They also began to grow German grapevine types such as Nemcina (Traminer), Tarant White and Lampart White, and the Klenice (Goher) types imported from Hungary.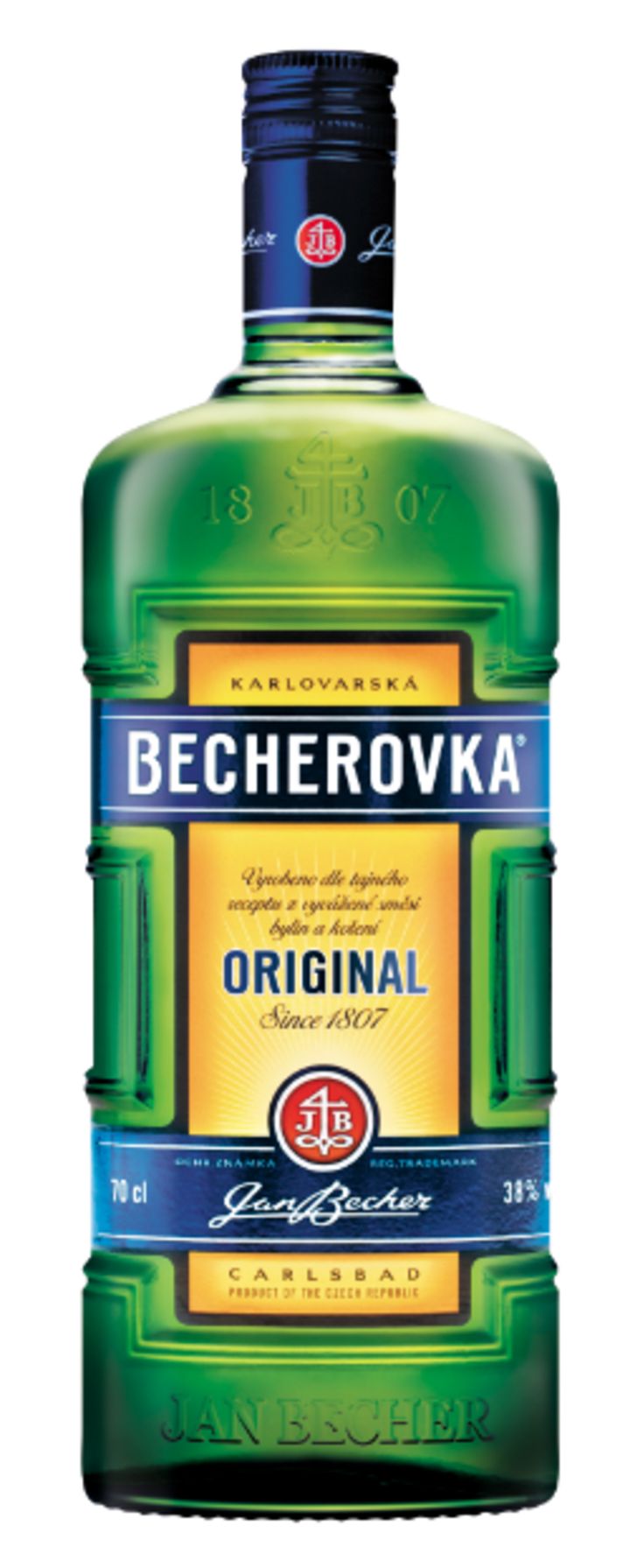 Becherovka is a traditional, high-quality Czech liqueur made from purely natural ingredients. It's made from Karlovy Vary spring waters, high-quality ethanol, natural sugar, and a specific blend of herbs and spices. It's known to aid in digestion.
The origins of the bitter Fernet stock dates back to 1927. The recipe is a secret, but the main ingredients include herbs, imported from the Mediterranean region and the Alps.