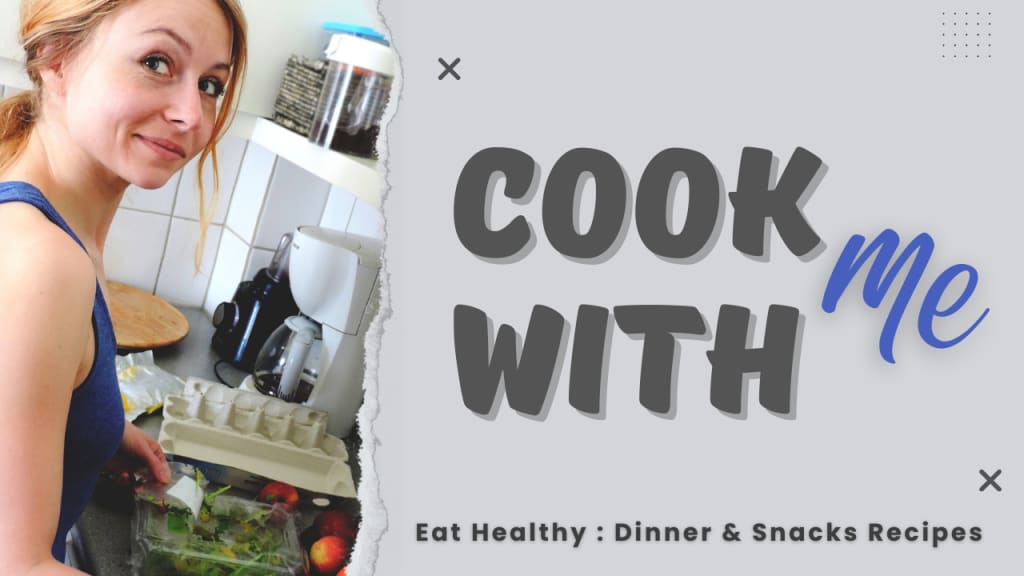 Eating healthy and good food is one of the most enjoyable things we can do in life. We all know how important it is so keep a good diet and lifestyle, but many of us struggle greatly with coming up with ideas for a healthy quick meal or some healthy recipes ideas.
The good news are though that it is very easy to start eating extravagant and healthy food from home! All you must do is to be smart regarding your recipe choices and your shopping habits. If you must, keep a reminder on your fridge as a motivation to eat healthy. Here in this article you will find some healthy recipes ideas which are really simple to follow and do at home in easy steps.
Healthy Dinner Recipes :
Enjoying a delicious dinner that we made from scratch in the safety of our home can remove all the stress and tiredness that a busy day gave us. Having a hearty and wonderful meal also helps to prevent depression and lifts our spirits.
1. Tasty Avocado Caprese Chicken Flatbread :
You will need :
Flatbread :
Flatbread (2 pieces)
Parmesan Cheese (1/2 a cup)
Caprese :
Seasalt (1/4 teaspoon)
pepper (1/2 teaspoon)
coconut sugar (1 tablespoon)
minced garlic (2 tablespoons)
basil paste (2 tablespoons)
white balsamic vinegar (2 tablespoons)
extra virgin olive oil (1/4 cup)
1 pitted and diced avocado
quinoa-lentil blend (1 cup)
Mozzarella cheese (8 ounces)
Diced up grape tomatoes (2 cups)
Shredded rotisserie chicken (2 cups)
How to make:
You begin by turning your oven on and preheating it to 400 F (200 C).
This is very easy to make, so don't get discouraged by the many ingredients we are going to use. As we wait for the oven to properly heat up, get a large bowl and mix up all the ingredients needed for the caprese well and nicely. That's it, all done.
When you have finished the caprice, place the flatbreads on a baking paper, or a baking sheet.
Place the caprese mixture evenly between the two breads. Remember to add 1/4 cups of parmesan cheese on, before putting it in the oven.
Then we let it bake for 10-12 minutes in the oven.
2. Heavenly Chicken Pesto Zoodle Soup :
You will need :
1 pound of skinless and boneless chicken breasts (sliced into one inch pieces)
extra virgin olive oil
pepper (1/4 teaspoon)
minched up garlic (1 1/2 teaspoon)
sea salt (1/2 a teaspoon)
dried oregano (1/2 a teaspoon)
spinach pesto (1/2 a cup)
diced up tomatoes (1 can)
rinsed and drained cannellini beans (1 can)
diced up and roasted bell peppers (1/3 a cup)
Chicken broth (2 liters)
1 spiralized zucchini
chicken seasoning (1 1/2 teaspoons)
How to make :
To begin you must take a stockpot and prepare it. You place it upon the stove and set the stove temperature to medium heat.
Next you warm some olive oil in the pot, add garlic, the sliced chicken breasts, and the seasoning. Then you let it sauté for around 8 minutes, and once the chicken breasts become light brown you add the zucchini and the bell peppers.
Once you have the zucchini and bell peppers in on the mixture you must carefully add the chicken broth to it. Also add the cannellini beans, the diced tomatoes and the spinach pesto.
Stir it up for a bit as you add flavor using sea salt, pepper and oregano. Let the mixture simmer for around 20 minutes in medium heat, stir a bit more and then serve.
Healthy Snacks Recipes :
1. Salty and Sweet Trail Mix :
Mixing sweet and salty ingredients will solve both cravings when they strike. Plus, the dark chocolate chips add a healthy sweet addition alongside the addition of tart cranberries.
Recipe :
1 cup of salted peanuts or cashews
1/2 cup of salted pretzels
1/2 cup of dark chocolate chips
1/2 cup of dried cranberries
1/2 cup of pumpkin seeds
2. Fruit and Nut Trail Mix :
This recipe is for the dried fruit fans. With its variety of dried fruits and hints of chocolate, this snack provides a sugary tart flavor with every bite. The addition of almonds provides essential healthy fats and fiber into this snack. You can substitute banana chips for coconut chips for a tropical twist.
Recipe :
1/2 cup of dried banana chips or coconut chips
1/2 cup of dried cranberries
1/2 of dried strawberries
1/3 cup of dark chocolate chips
1/3 cup of almonds
Conclusion :
Don't end your days by eating some basic, horribly unhealthy fast food that may taste nice but is hazardous for your long term well being… Instead, start by cooking a nutritious dinner right now using these simple recipes in this article. Who knows, maybe you are a master chief.
N°: 160467
Reader insights
Be the first to share your insights about this piece.
Add your insights