Downriver Diner Royalty
Proof that simplicity is the best recipe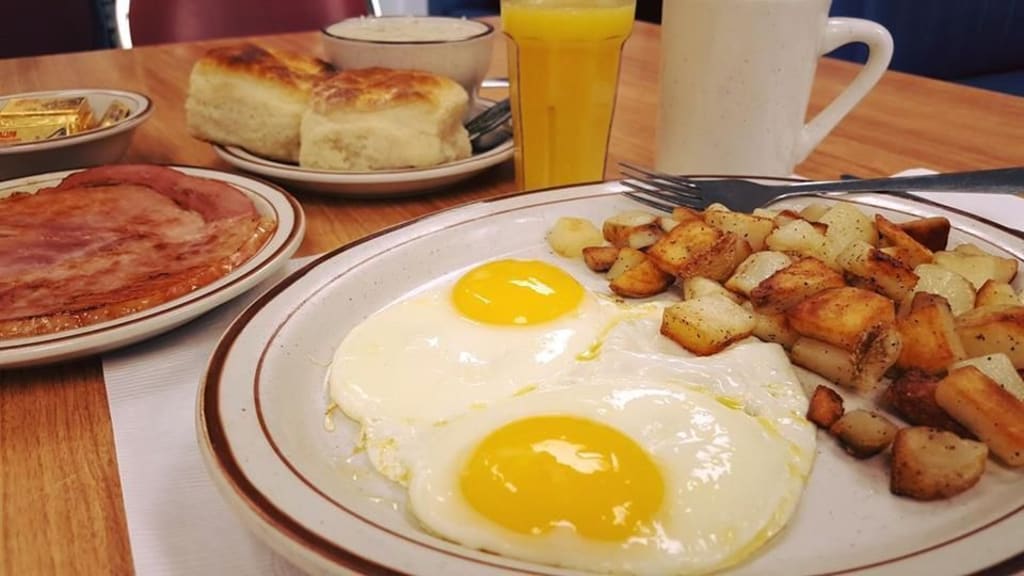 Some people start off their restaurant/diner reviews with some charming anecdote, some background information about the surrounding area, how it's a spot they've visited from childhood, or some other inane information that speaks to to how you just HAVE to go check this place out.
We don't have time to do that today.
It is so important that you visit this place that I cannot dispense niceties. There is no story that can measure up to going to this place yourself. If you have not been here before, you should already be in your car on the way there, and if you are a regular you should be there now, reading along on your smartphone while nodding in agreement.
This place—this experience—is Kate's Kitchen.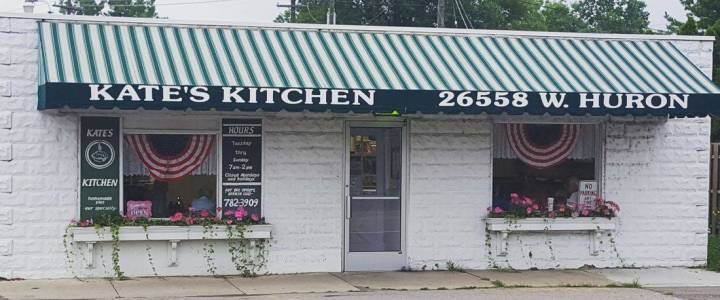 If by some unfortunate chance you can't get there today, you need to be enlightened on where you have to go for your breakfast needs, or you simply want to be reminded about your beloved breakfast spot, its time for a refresher course, starting with some fast facts:
26558 W Huron River Dr, Flat Rock Michigan is where this gem resides, and you can contact them at 734-782-3909; like any good breakfast-brunchy place, they are closed Mondays, and open 7 AM-2 PM Tuesday through Sunday. You can dine in or call ahead for pickup, but either way they only accept cash or checks. They are fast, but not miracle workers; they are very popular, and very small, and these two factors combined can sometimes mean a wait for tables; the diner has been around since 1978, and has rightfully garnered a following. Patience is a virtue, in any facet of life, but especially when waiting for some high quality breakfast food.
On the topic of high quality breakfast food, let's go over what you can expect on the menu. The short answer is that everything is good. The more discerning answer is that the omelets are delicious as is, but you can always customize for your taste—my go to is Swiss with extra mushroom, and sometimes sausage or bacon, if I'm feeling extra indulgent. The pancakes are light and fluffy, but in my opinion don't have the same appeal as their French toast options. As for the dish that reigns supreme, in Kate's Kitchen the humble biscuit holds that title. If I may go on a tangent (and I assure you it is completely necessary), the biscuits and gravy at Kate's have ruined other biscuits for me. I cannot go to other breakfast places and get biscuits. I cannot go to the store and buy Pillsbury brand biscuits to make myself. There are no other places that do biscuits as well as they do. It doesn't even matter if you don't like gravy with your biscuits—you can get them plain or with what I can only describe as a strawberry pie filling, that feels more like a dessert than breakfast—but breakfast it is. If you get nothing else, get the biscuits.
If, somehow, you are an individual who has something personal against breakfast food, fear not: Kate's has sandwiches and soups for you. While I enjoy a good soup on a cold day, and understand the importance of the sandwich as a staple on diner menus, I have not personally had a sandwich from them and feel inadequately prepared to recommend them. My dad, however, says they have "a damn good Reuben," and with such a resounding compliment, coupled with the fact the bread is made in house and literally everything else on the menu is really good, makes it safe to assume the sandwiches as a whole are excellent as well.
There is one more staple of Kate's Kitchen that I simply had to wait until the end to reveal, lest I cause a stampede of patrons to overrun the diner; something they do so well that it is probably the only other thing they are known for more than their biscuits; something that pulls them up from the rank and file of any other diner in the area and has solidified their title as A Local Staple (insert Trademark symbol).
This something: Pie.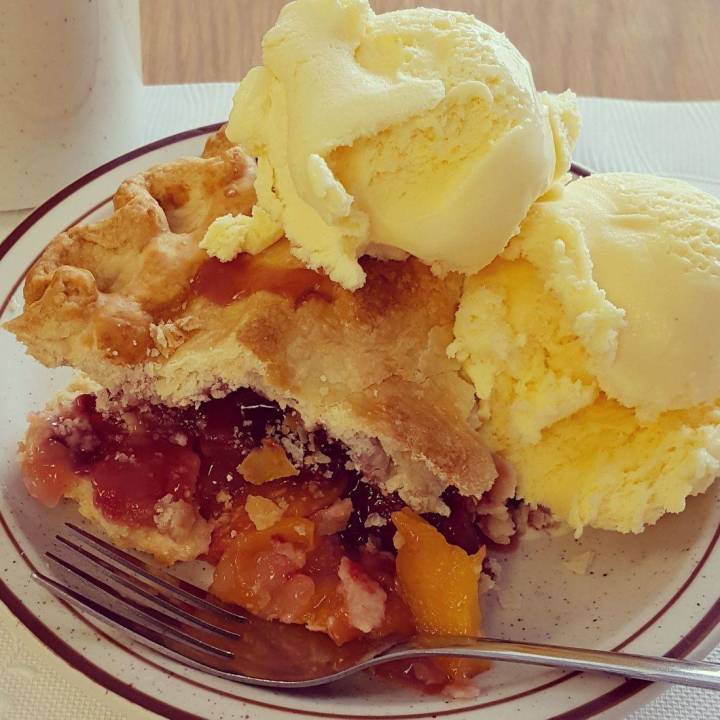 This is, like the biscuits, something I could go on at length about; as someone who frequently uses expletives when I feel strongly about a topic, it has been difficult to keep this review safe for all ages of readers. As I write this, I had to take a deep inhale to ground myself and keep on topic. To say their pies are just "good" is a wildly inaccurate understatement; they aren't crazy flavors or extra pretty looking, but they are made from scratch, made fresh every day, and are better than anything you claim your grandmother/mom/aunt makes, full stop. To better encapsulate the idea of how good the pies are, all I can say is that the things I would do for a slice of peach-raspberry pie are between me and God. They are things better left unsaid. Please do yourself a favor and get yourself a slice of pie from Kate's.