Ditch Cream and Cheese for Cashews and Nutritional Yeast
These swaps are not just for vegans!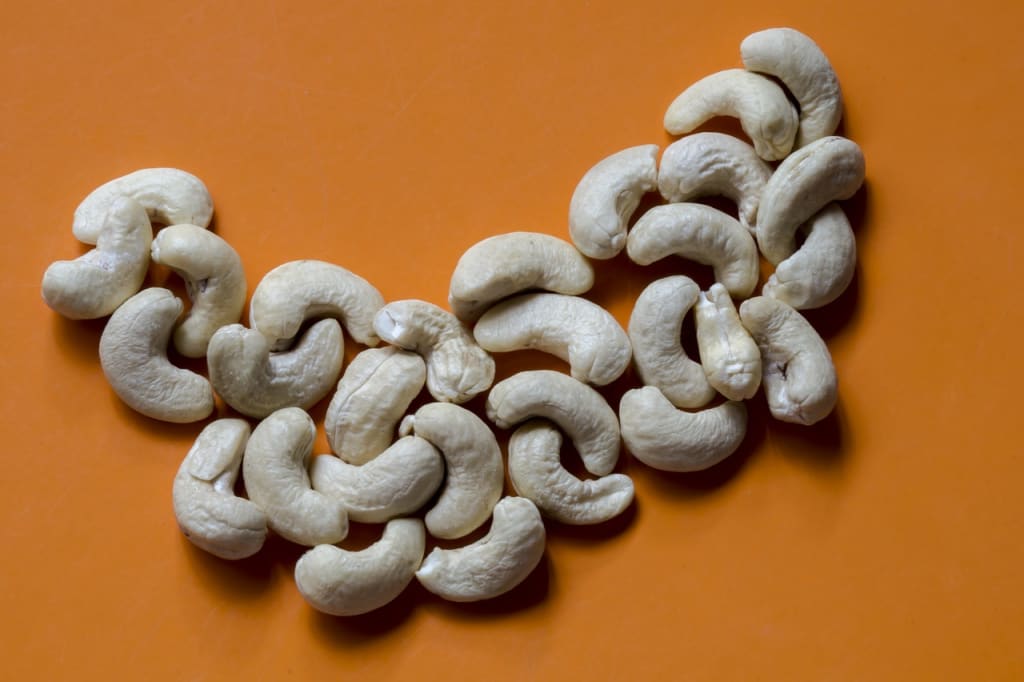 Cashew nuts and nutritional yeast have been celebrated for their amazing qualities amongst vegans for some time now, but they are too delicious and too nutritious to not be celebrated by everyone who loves healthy eating!
Why cashew nuts? What is great about cashews is that they have a very subtle taste, which means that we can have their fantastic nutritional value without having an overpowering nutty flavour.
In order to recreate cheesy recipes and cream, we can use them in two different ways: ground cashews and creamed cashews. The first way is exactly what it sounds like—grind up some raw, unsalted cashews. For the second, soak raw, unsalted cashews in cold water for a minimum of three hours and, ideally, overnight, then drain and rinse them before blending them with enough water to cover them in order to create a creamy texture. This cashew cream can be used in place of single cream or mixed with other ingredients to create many more creamy favourites.
And what is nutritional yeast? It is yeast that grows on molasses or a similar habitat. It is high in protein, fibre,and essential minerals. It is low in calories and has a cheesy, nutty flavour. It is sold in flakes or powder form at most health food stores and online and it is, indeed, the only thing out there that has the taste of cheese without it actually being an animal product. You can sprinkle it over any savoury dish or use it to recreate your favourite cheesy recipes.
Cheese Spread
This recipe calls for both cashew cream and nutritional yeast and it is very simple. Start by turning 125g of cashews into cashew cream using the method above and then mix in one tablespoon of nutritional yeast and one teaspoon of salt. Spread it on bread or biscuits and enjoy!
Parmesan Cheese
A very easy recipe that calls for ground cashews and nutritional yeast. For 125g of ground cashews, add four tablespoons of nutritional yeast, one teaspoon of garlic powder, one teaspoon of salt, and half a teaspoon of black pepper. Mix well and your healthy Parmesan is ready!
Coffee Creamer
Turn your cashew cream into a delicious creamer for coffee, tea, or even hot cocoa. Simply add the desired amount of maple or agave syrup for sweetness and some vanilla essence. Mix well and use straight away or store in the fridge for up to ten days. Delicious!
Salad Dressing
It is possible to have a creamy salad dressing that tastes amazing and has zero nasty ingredients. Start with cashew cream made from 60g of cashews. Add two tablespoons of nutritional yeast, one tablespoon of cider vinegar or lemon juice, and one tablespoon of extra virgin olive oil. This recipe tastes amazing even without the use of nutritional yeast! Store in the fridge for up to ten days.
Sour Cream
To make sour cream, use cashew cream made from 125g of cashews and mix in the juice of one lemon and a dash of salt. As simple as it is delicious!
Cheese Sauce
My absolute favourite that you can customise to meet your needs! A little bit more complicated than the previous recipes, this one requires some cooking. It calls for 40g of nutritional yeast, 100ml of unsweetened nut milk, half a diced red onion, and one tablespoon of rapeseed oil. You will also need one to two tablespoons of corn or chickpea flour, acting as a thickening agent and so the exact amount depends on the consistency you want. In addition, you'll need your desired seasoning, herbs and spices.
To make the base, soften the onion with the rapeseed oil in a saucepan. Add the nut milk, nutritional yeast, and the desired amount of corn or chickpea flour. Cook on a low heat until you have achieved the desired consistency. Season and add your favourite herbs and spices depending on how you intend to use the sauce. For example: For mac 'n' cheese, I recommend adding paprika and garlic powder, whereas for cauliflower cheese I would recommend keeping it simple with maybe a bit of mustard powder.
Now that you know how to use cashews and nutritional yeast to create creamy and cheesy delights, I encourage you to experiment with these ingredients and discover how you can recreate even more of your favourite recipes. The possibilities are truly endless!