Delicious Food in Champagne and Lorraine
Tasty Food from Two Regions in France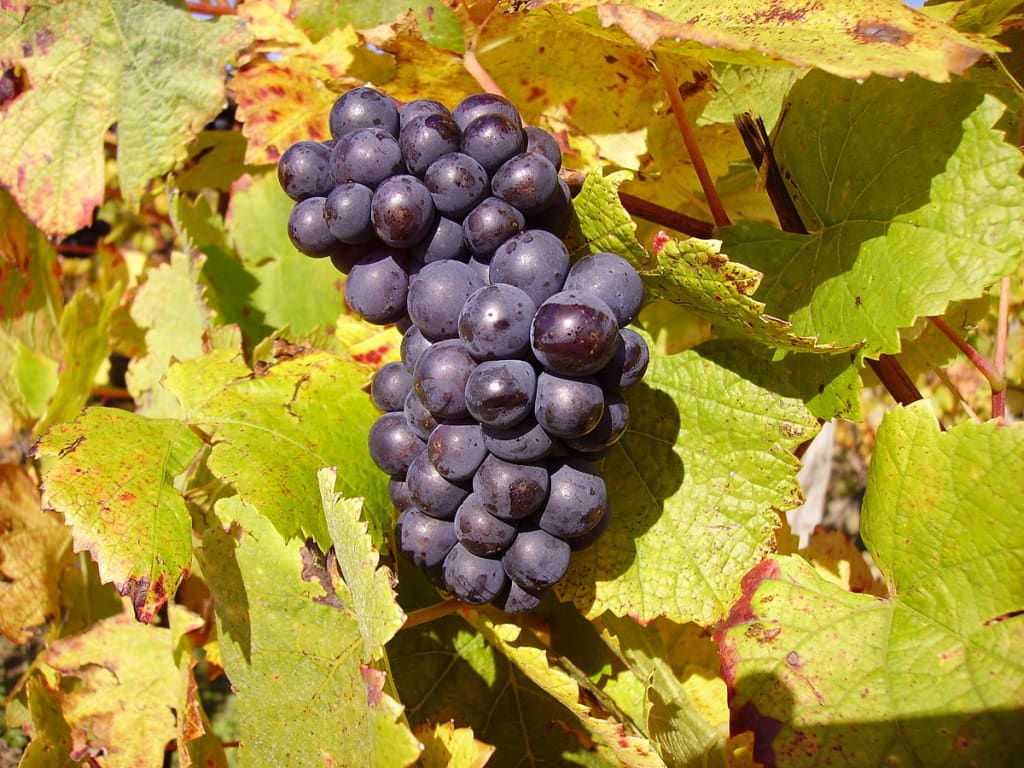 Food in Champagne
In the Champagne region of France, you can find all different kinds of French food in their restaurants. Since this region borders with Belgium then you'll also find lots of Flemish dishes as well. Champagne bases its food on game which is plentiful since this region is France's largest game hunting ground. Recipes are based on venison, rabbit, boar, and pheasant.
Regional Cuisine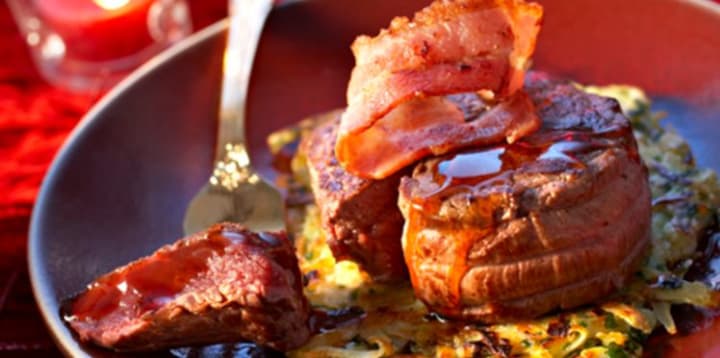 Medaillons de Chevreuil aux Baies Rouges which is prepared with venison steaks and red currants.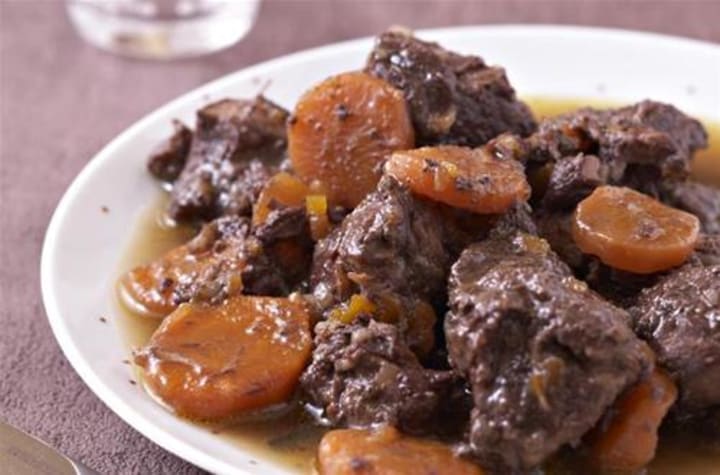 Civel de Sanglier wild boar which is prepared as roasted meat, in a casserole or as part of a stew.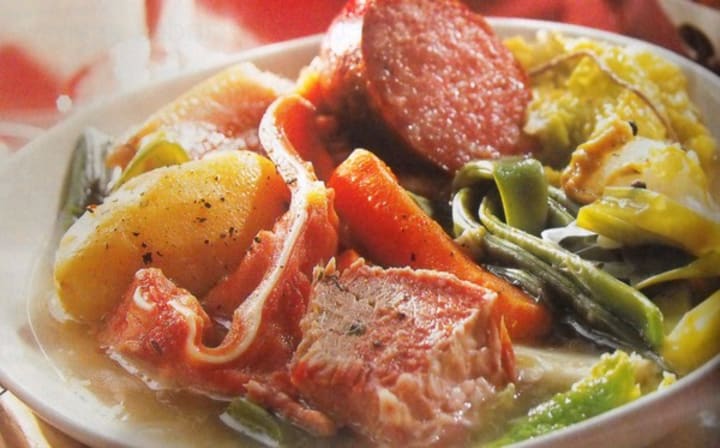 Potee Champenoise is a stew that includes bacon, smoked ham, sausage, and cabbage among other vegetables.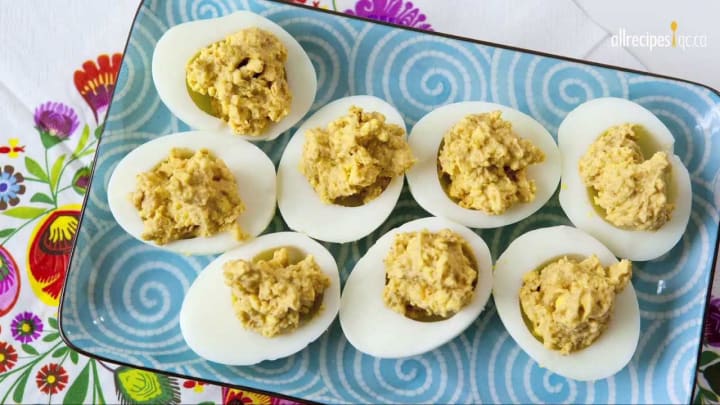 Ouefs Bourres or Stuffed Eggs a creation directly from Champagne and is an hors d'oeuvre dish that consists of eggs stuffed with garlic, curry, cream, and parsley.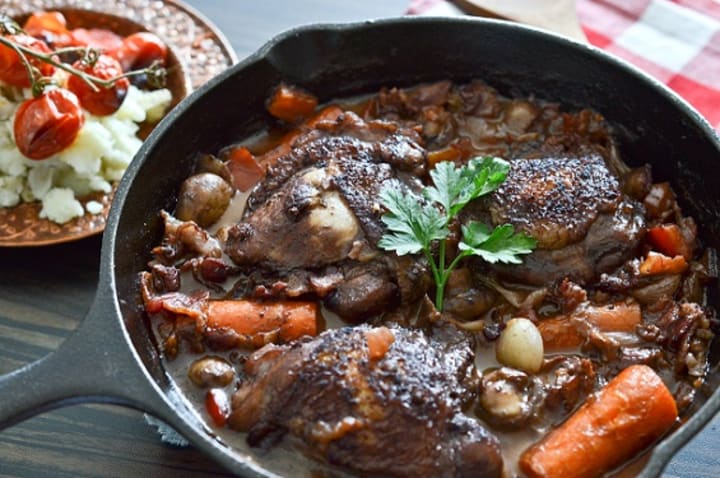 Coq au Champagne or Rooster in Champagne is rooster marinated in champagne, then slow cooked and then served with a reduction of the juices and vegetables.
There are pates and terrines made with pork, rabbit and other game flavored with juniper berries. Some of the Flemish dishes are made with ingredients like beer, chicory, prunes, and raisins.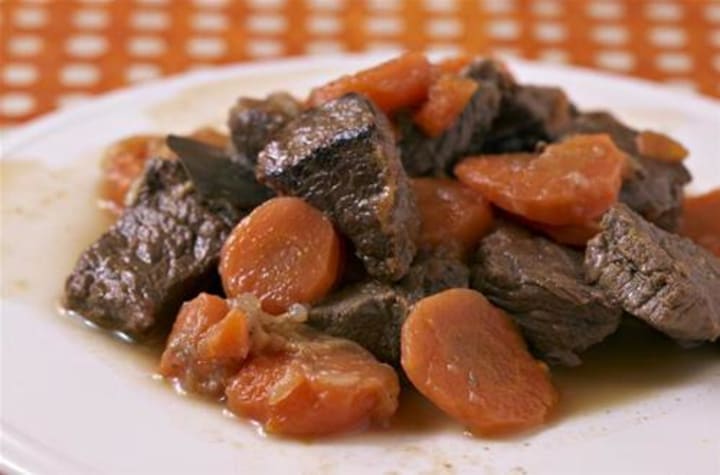 Carbonnade de Boeuf is a classic dish where beef is braised in onions and beer.
Since the region has a cool climate the vegetables that usually accompany a meal include potatoes, cabbage, beets and watercress.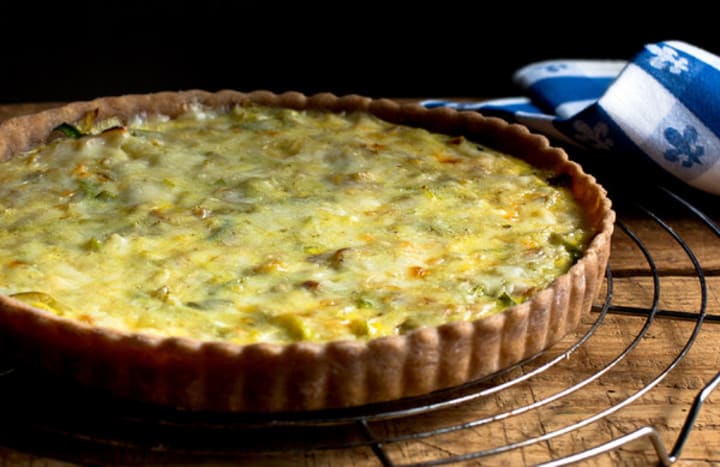 A delicious Flemish leek pie is made simply with leeks cooked with cream and eggs in a pastry crust.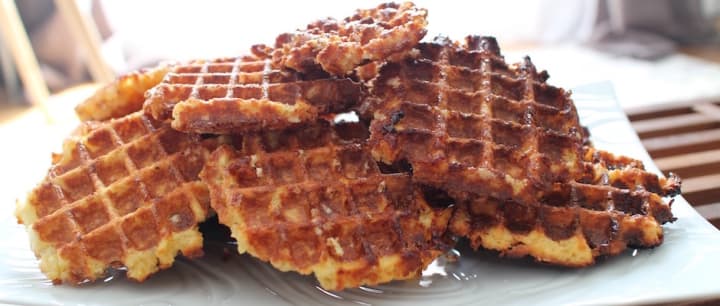 All through the region, you can find vans and shops that sell Gaufres or Belgian waffles. These delicious waffles are eaten with cream and sugar and sometimes with raffolait, milk jam that is made by boiling milk and sugar.
Food in Lorraine
The food in the Lorraine region is quite rich and the local crops and history have greatly benefited French food. The Lorraine region is neighbors with Belgium, Luxembourg, and Germany. All of these countries have also contributed to the creation of diverse and delicious cuisine.
Due to their rich soil, a great variety of seasonal vegetables are available. One of the most popular is the potato. The signature dish of this region is Quiche Lorraine.
All around you can see beautiful vineyards which contribute to a wonderful wine variety. Beer and brandies are also produced locally. Also popular in this region is game such as pheasant, boar, pigs, rabbits, quails, partridges and deer.
Most of the meat is braised in rich red or white wine sauces. Fresh fish is available in the rivers of the region such as trout, carp, and salmon. Locally produced meat like chicken is widely popular in many different kinds of dishes. A lot of forest produce is used such as wild mushrooms and berries.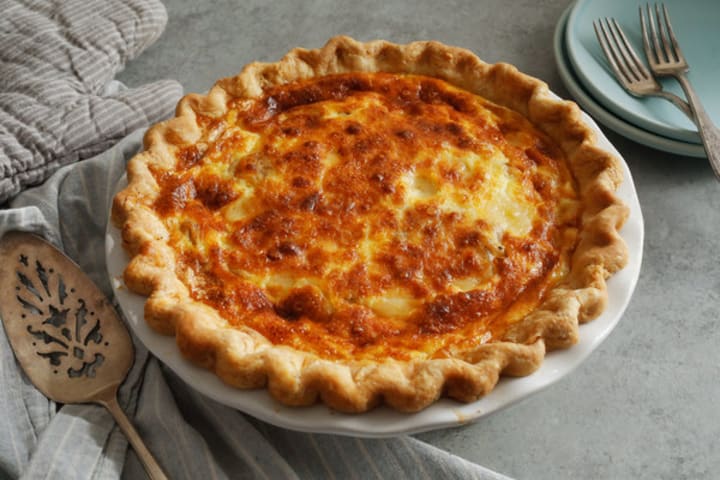 Quiche Lorraine a well-known and popular dish comes from this region. It is made with bacon, onions, eggs, and cream all baked in a pastry shell.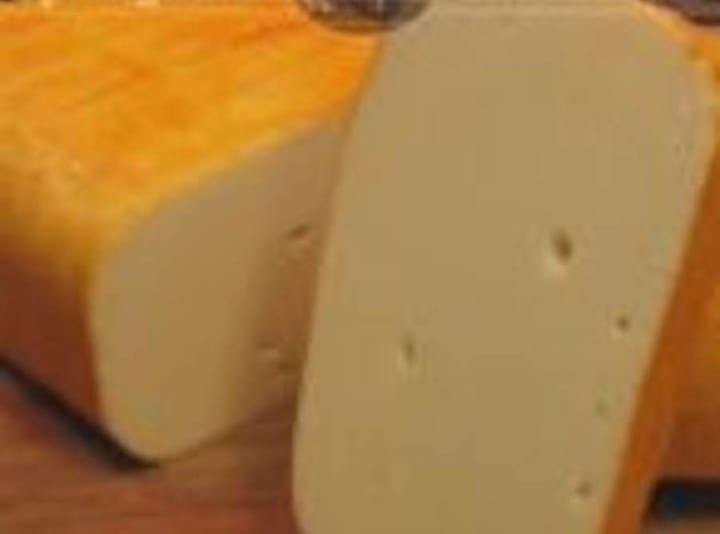 A cheese popular all over the world comes from Lorraine and is known as Muenster Cheese.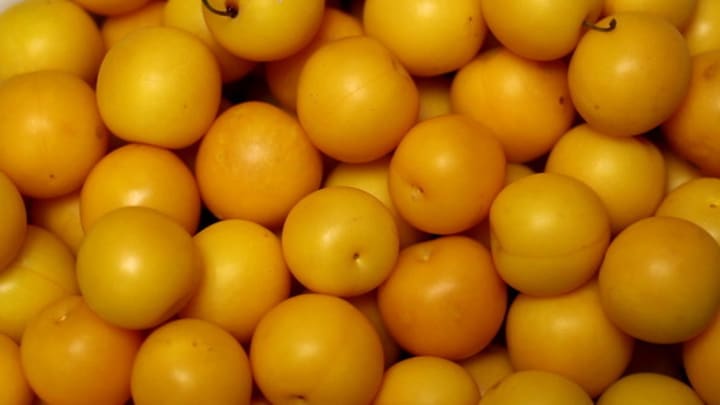 Chefs in this region use Mirabelle or local yellow plums to flavor tarts and sweets.
Traditional Lorraine Food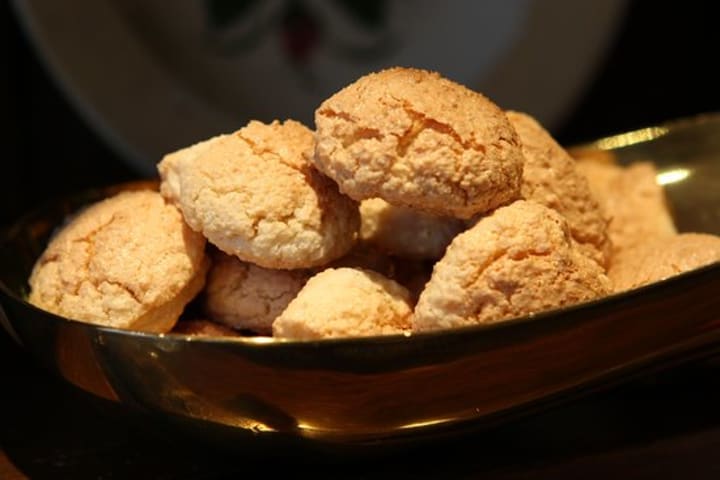 Boulay macaroons and Nancy macaroons are delicate biscuits made with whipped egg white, sugar, and almonds.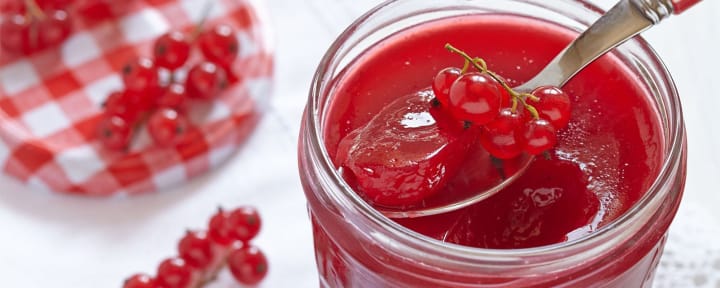 Bar-le-Duc is a special kind of redcurrant jam popular from this region. The redcurrants get deseeded with a goose feather.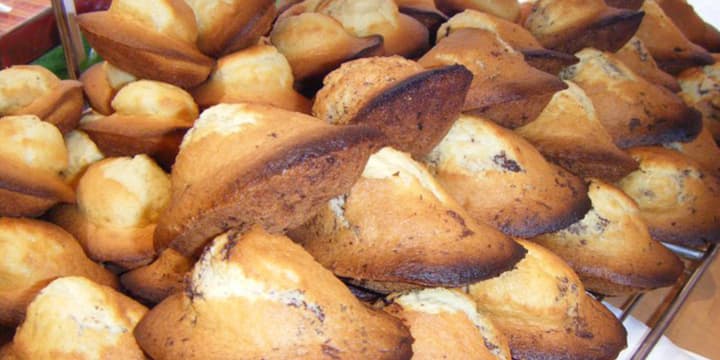 Spinadors a specialty of the region made with almond hazelnut and sugar shells which are piped and filled with chocolate praline.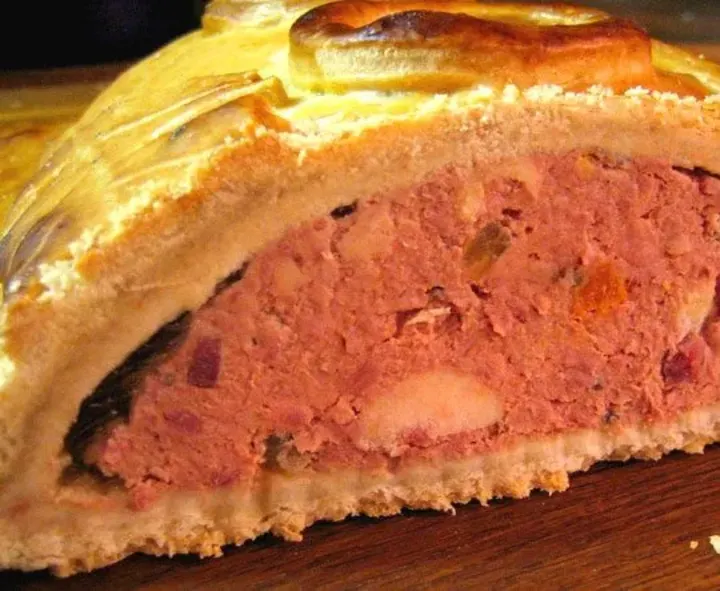 Pate Lorraine chopped pork and veal are stewed in local wine and then served in pastry shells.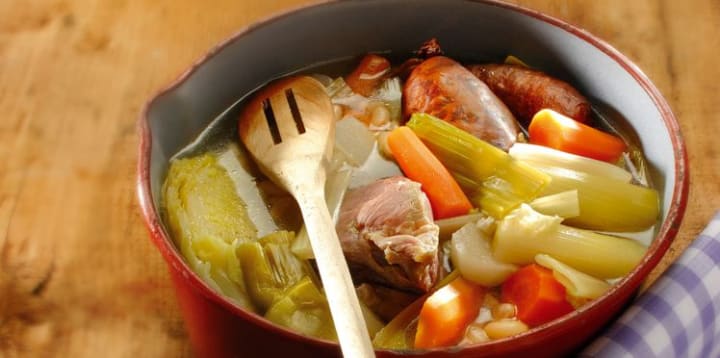 Potee Lorraine a stew consisting of local smoked meats or Andouille sausages with vegetables.