Coffee or Tea
Which do you prefer?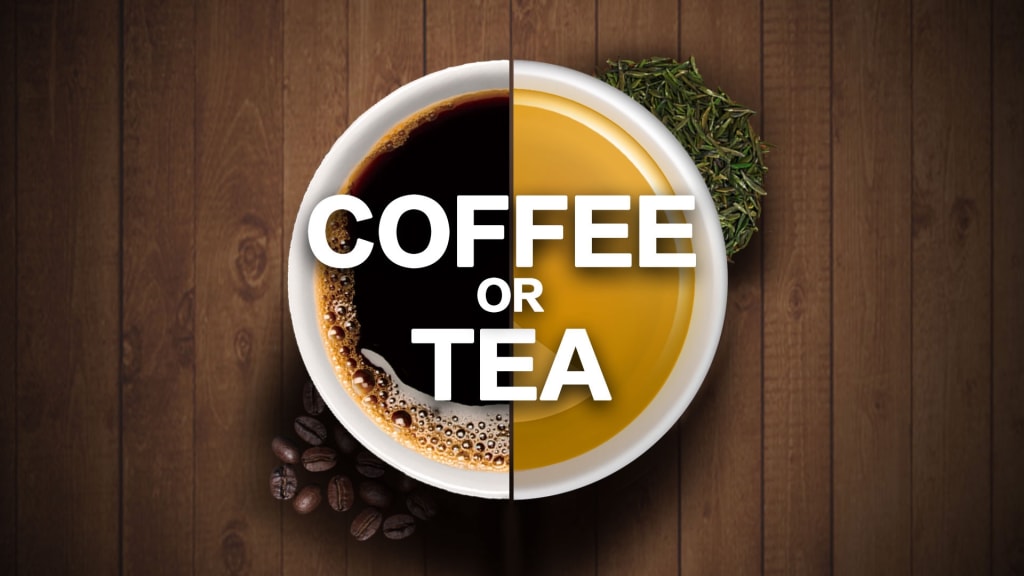 The big question on my mind today is which you would prefer... Coffee? Or, tea? There are benefits to both coffee and tea but which option is more beneficial...
When I wake up in the morning the first thing I think of is brewing up a cup of coffee. The smell of the coffee is the first thing that kick starts my day and assists me in actually waking up. Most people need two or three cups of coffee to actually wake up in the morning and even then, the majority of people hit lunch time and they are already losing energy. So I went on a search for a coffee that actually helped me stay energized all day long and only on ONE CUP. Long and behold I finally found one!!! It is called Skinny Coffee. Not only does this coffee keep me energized all day BUT it also helps keep my appetite under control and it promotes weight loss. I haven't felt better in ages.
Now I know not everyone is a coffee person, and I never was until after I had children. For me, tea is better to calm my nerves after a long busy day and if your like me, you know the minute you can finally relax is when your mind decides to race. Most nights I cannot sleep, I know that I am tired and that it is time to lay down but the minute I do, my brain is still awake and wired! Nothing would help me fall asleep, sleeping pills were a bust even melatonin would not work for me. Then, I stumbled across this tea called Sleepy Tea. Not only is it delicious with its minty flavor but shortly after drinking it, I was so sleepy that when I laid down I was out in minutes! Lord, was this the best sleep I have had in AGES! Now at first I really was skeptical on drinking this tea because I was worried I would over sleep and be late starting my day, but I gave it a try and I still woke up to my alarms with ease. I felt like I had slept for days, even though it was only a few hours.
Now, after hearing about these two amazing products, are you able to make a choice between Coffee or Tea? For me the answer is both! Skinny Coffee and Sleepy tea. If you want to try either of them just shoot me a message or snapchat me @nenanina613