Caramel Apple Fudge
Caramel Apples in Fudge Form!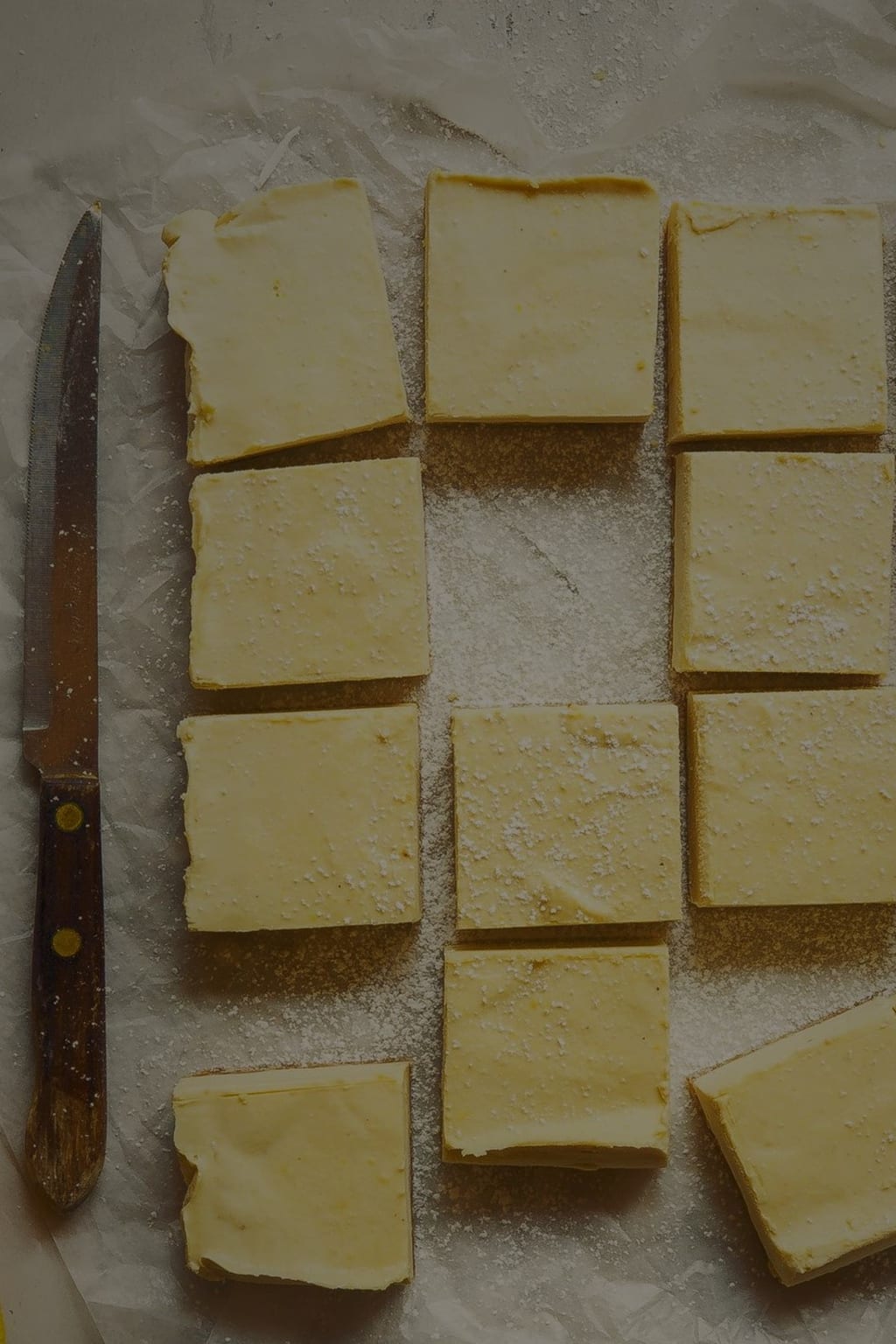 I adore fudge. But I also hate to cook... and it is massively expensive to buy it pre-made. I just can't justify using my weekly gas money to indulge my sugar needy palate for the few minutes it takes me to devour four pieces. Plus, there is that lingering guilty feeling about the calories involved and the fact that fudge is basically all sugar.
Well, I came across a recipe for caramel apple fudge and with a few little tweaks, I now have a healthy—well, sort of healthy—delicious treat. It only takes a few minutes to throw together using my microwave! It really is a super delicious Fall treat.
I always get really excited when pumpkin spice coffee hits Dunkin Donuts each year. But in truth, it only takes about a month of pumpkin spice everything for me to want to go out and smash pumpkins.
So caramel apple anything is a welcome break away from the over publicized pumpkin.
The recipe uses dulce de leche which in truth is heated, sweetened condensed milk. You can make this yourself if you wish, but the process is just too long and hot for me.
However, if you want to experiment with making your own stash of dulce de leche, here is the most popular method:
Buy at least two cans of sweetened condensed milk and remove the label.
Place the cans on their sides in a large pot.
Fill the pot with room temperature water. The water should fill the pan until it is at least two inches over the cans. The cans need to be completely submerged. The more water the better! Be sure to check on the cans at least every half hour they are cooking. Don't let the water drop any lower than an inch above the top of the cans. Add more boiling water to the pot as necessary.
Place the pot over high heat and allow the cans to simmer for two to three hours. The longer the cans simmer, the darker the dulce de leche will be.
When the time is up, very carefully remove the cans with a sturdy pair of tongs and allow to cool to room temperature on a wire rack. Make sure the mixture is warm and not hot or it may spit out of the can due to the inside pressure of the can.
You can easily reheat the mixture in a double broiler.
I have to admit that I tried this method once a long time ago and I have to say the results were really quite delectable. But it takes a really long time. I am not at all ashamed to admit I like instant gratification when it comes to food.
You really do need to use dulce de leche in this recipe. Regular caramel topping just won't work because dulce de leche has a much thicker and richer consistency. Not all grocery stores carry this product, but I was able to find it at Walmart. It's called Nestle La Lechera Dulce de Leche. I think it tastes exactly like the much harder to make version.
Are you ready for the recipe? Here it is!
Ingredients:
1 cup Dried Chopped Apples
14 ounces Dulce De Leche
21 ounces White Chocolate Chips
3 tablespoons Unsalted Butter
¼ teaspoon Sea Salt
Instructions:
Chop the dried apples (usually in the healthy food dept. of supermarkets) into small ¼ inch pieces and set aside. You are going to be adding these at the end of the recipe so smaller pieces are really a necessity.
Hand mix the dulce de leche, white chocolate chips, butter, and salt in a large microwave-safe bowl.
Microwave in 1 minute increments, stirring vigorously in between, until the mixture is silky smooth. This will take 3 to 6 minutes, depending on your microwave.
When the liquid mixture is smooth, stir in the chopped dried apples.
Next, line an 8x8 inch baking dish with wax paper leaving about an inch sticking up over the sides of the pan... Pour in the fudge mixture and spread evenly using a cake spatula. Cool the fudge in the refrigerator for at least two hours.
When the fudge is nice and firm, lift it out of the of the baking dish using the edges of the wax paper. Cut into squares.
If you don't eat it all right then and there... store in an airtight container.
cuisine

Linda Paul
I retired a couple of years ago and my dog and cat strongly suggested that I find something creative to do with all my spare time. I have always been a workaholic, and my furry friends were right. I love writing, so, here I am!
See all posts by Linda Paul →