Buddy Vs Duff
Who Would You Want To Design Your Cake?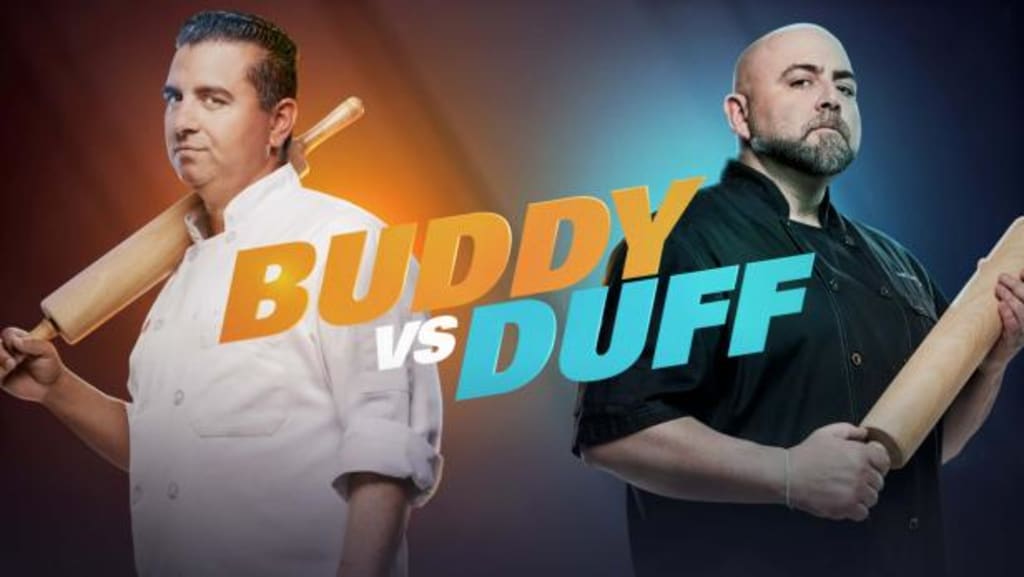 Buddy Valastro, also known as The Cake Boss, owns Carlo's Bakery in Hoboken, New Jersey.
Duff Goldman, also know as The Ace of Cakes, owns Charm City Cakes in Baltimore, Maryland.
The Food Network had a four season television competition between the two which showcased their proficiency and excellence in all forms of dessert mediums... but what both men are best known for will always be cake.
Their incredible creations are edible works of art. Buddy's specialty is undoubtedly wedding cakes, creating the most elaborate and decadent matrimonial confections any bride could dream up. Duff is probably most well known as the ultimate decorator with cakes that take the form of anything imaginable and are often such works of art, it's hard to imagine eating them.
Personally, I've never tasted a cake made by either chef, but to have earned the fame that both enjoy, I can't imagine that decoration and sheer size is the total story. I mean... at the end of the day, it's a cake, right? So it can't just look good... it has to taste good!
So for the sake of argument, let's make the assumption that taste factor on both sides is equal. It's a pretty big assumption on my part, I know... but you can't lick your screen and taste a cake through me writing about it.
Please don't try. That would be weird.
However, I can show you pictures, specifically hand picked by me of some of their incredible creations. A picture is worth a thousand fork-fulls... or something like that... so you're choosing your ultimate cake designer based on design alone.
So close your eyes and picture the taste of your favorite cake and imagine that's what is in the photo (obviously open your eyes to view the pictures) and CHOOSE YOUR CAKE!
First stop... Hoboken.
Buddy's creations are sold from Carlo's Bakery and you can visit their site (and even order a cake if you live nearby) here.
All pictures below came from Carlo's Bakery and Cake Boss social media.
Candyland Cake!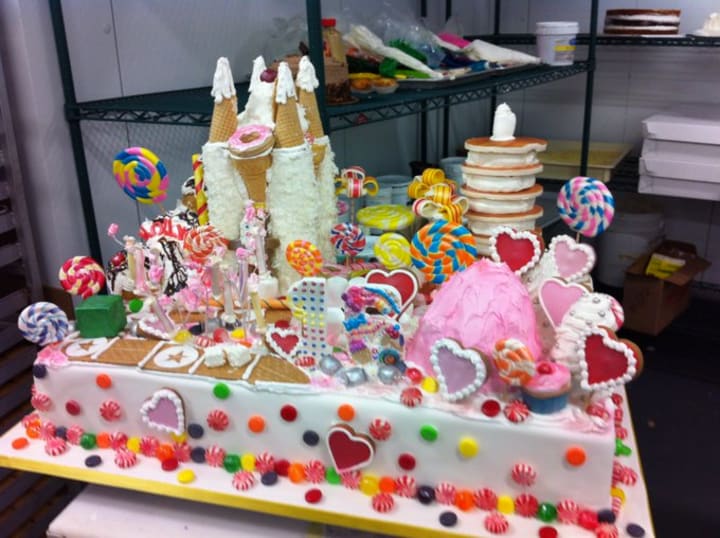 When your dad is The Cake Boss, your first birthday cake is pretty intense!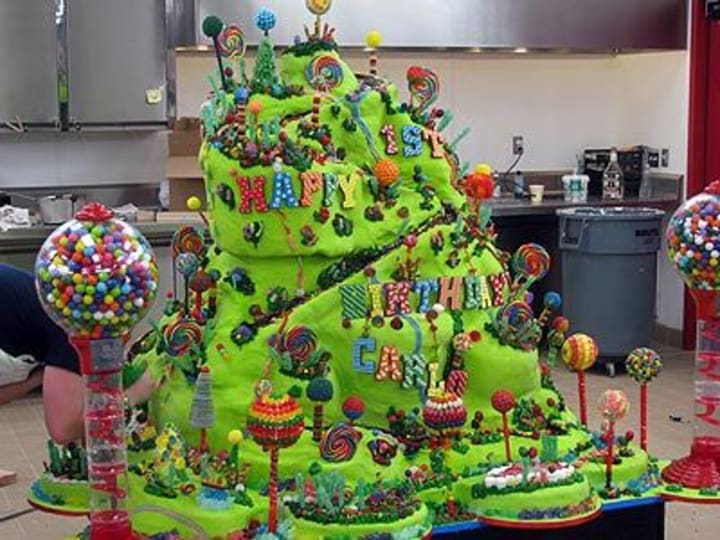 An ENTIRE CAR made of cake.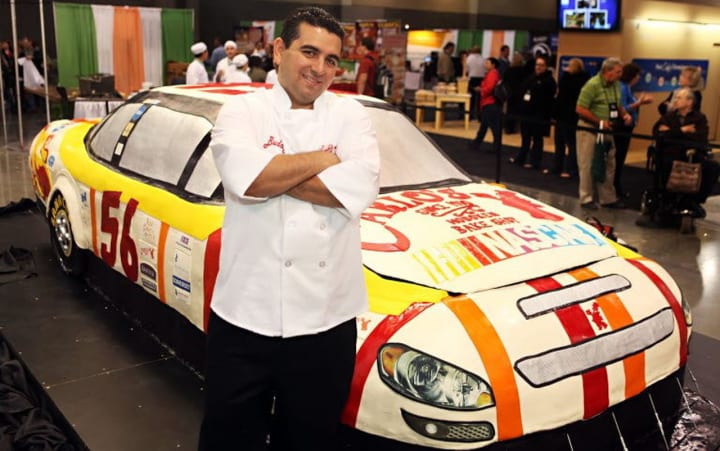 Castle fit for a king... to eat.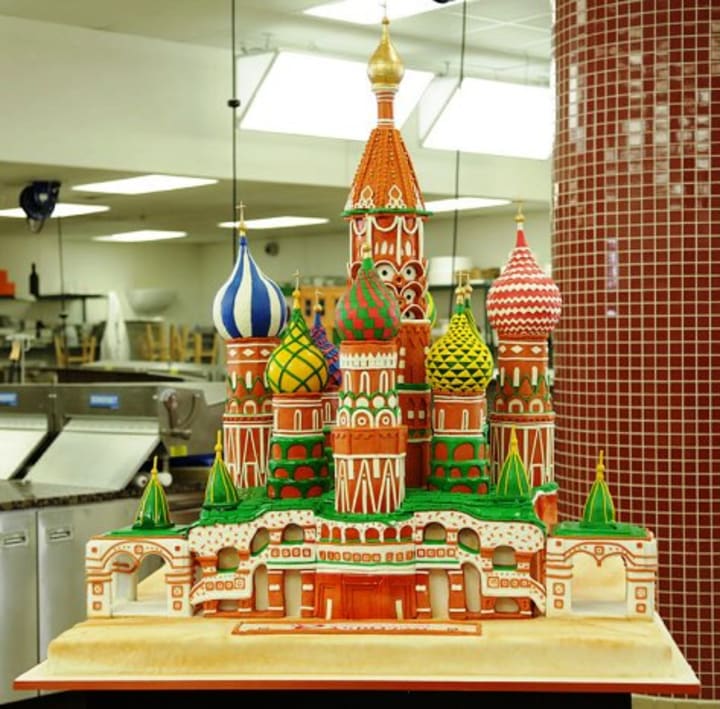 Maybe he actually MADE Mount Rushmore.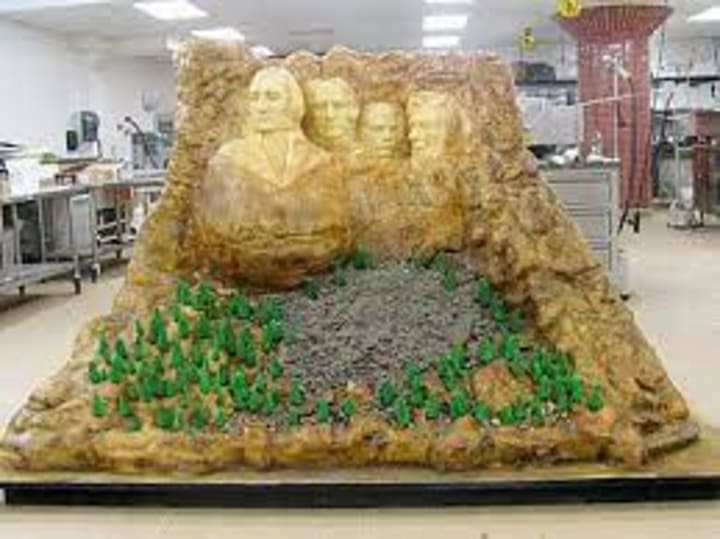 I'm so confused. Is it cake? Is it fast food? Either way it looks DELICIOUS!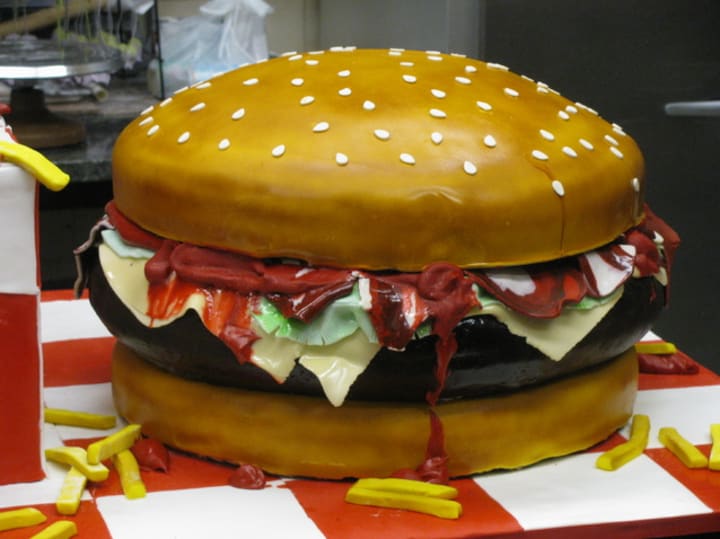 One of Buddy's truly spectacular wedding cakes: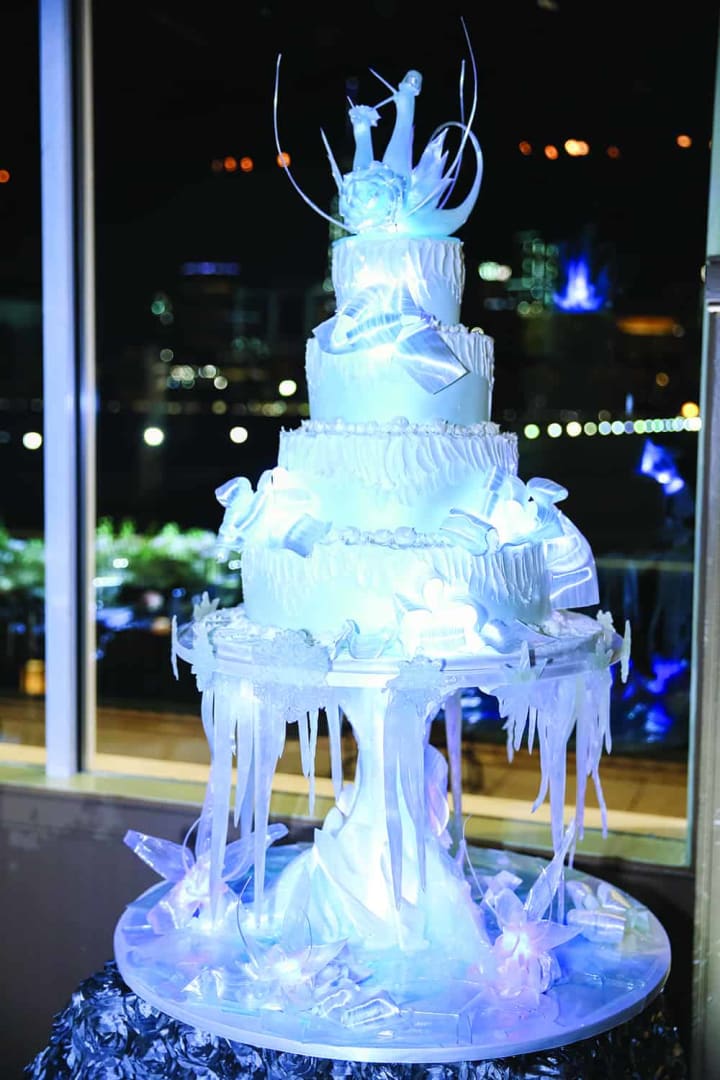 Another wedding creation: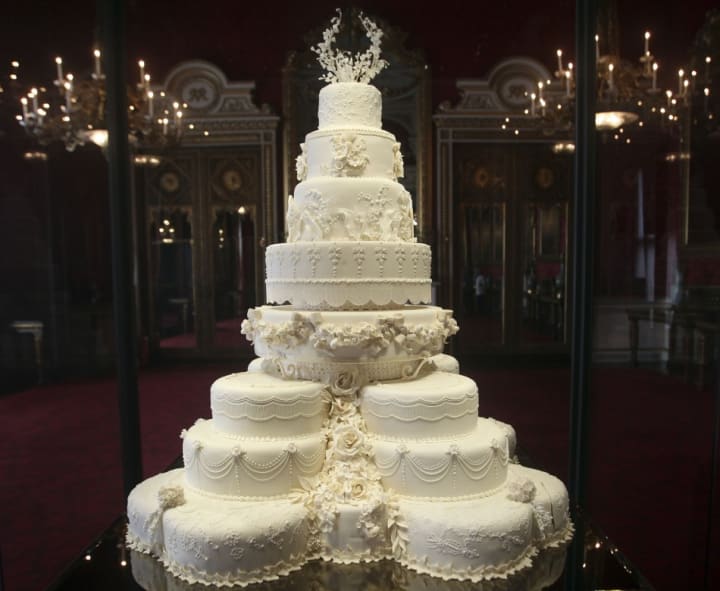 When I said he was known for wedding cakes, I wasn't kidding.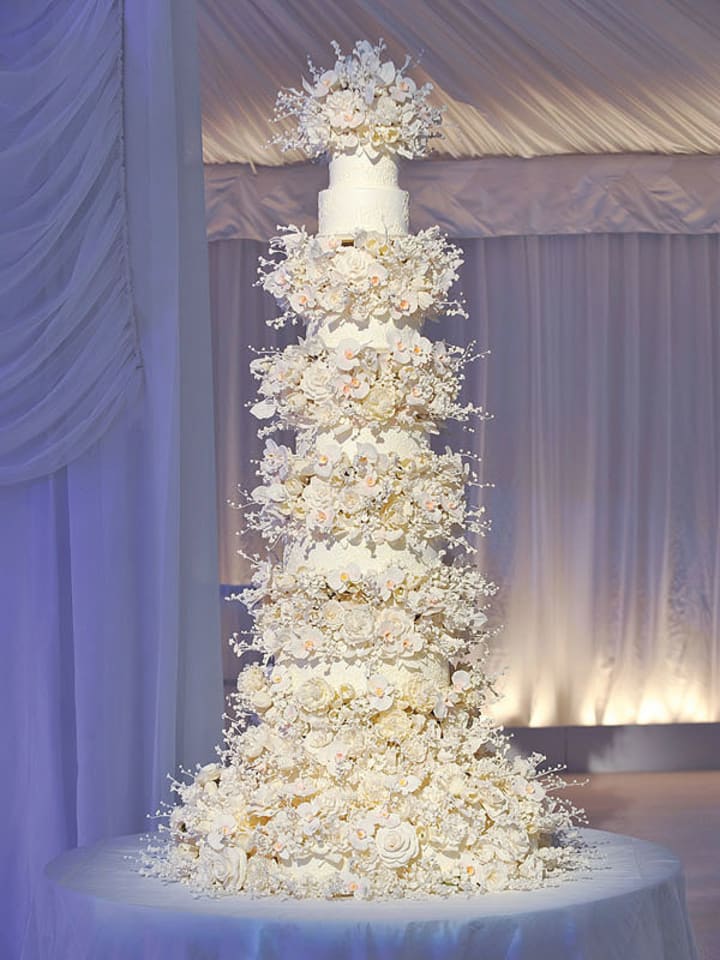 What's truly impressive about the one pictured above is that Buddy is old school when it comes to making flowers on his cakes. He pipes them all. They're not fondant. Every single petal of every single flower is hand piped by Buddy and his crew to create a realistic and beautiful look.
Before you choose Buddy... let's take a look at Duff. Don't count him out yet!
Charm City Cakes are yours for the viewing and if you happen to live near them, for the tasting. You can visit their website here.
All pictures below came from Charm City Cakes and Ace of Cakes Social Media.
Dragon anyone?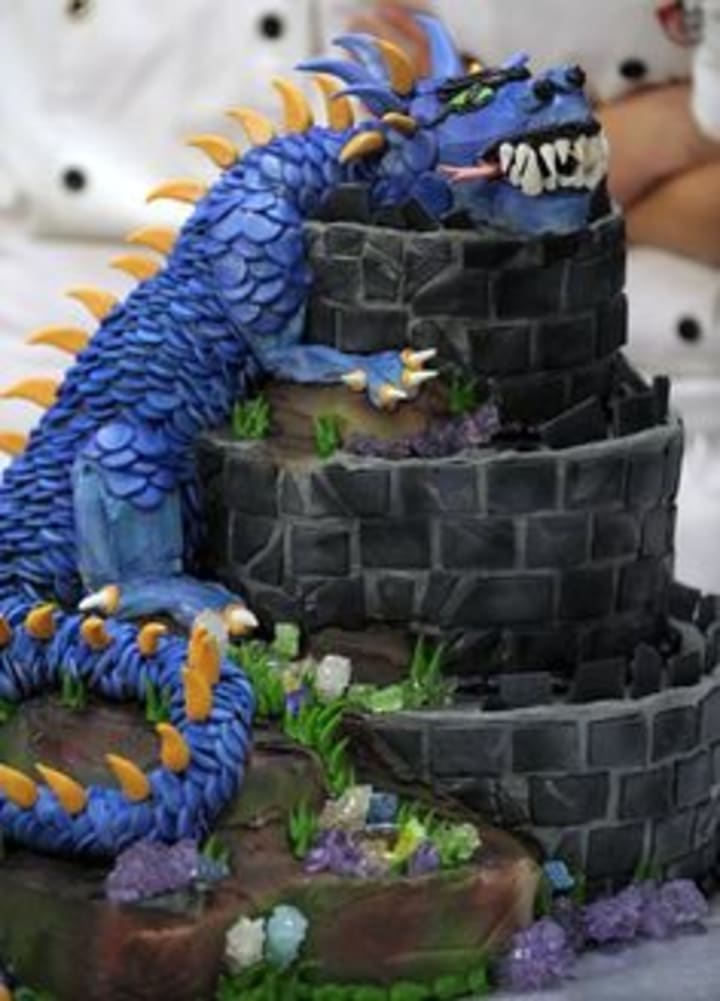 Buddy isn't the only one who can make a car, but Duff puts his own style into his.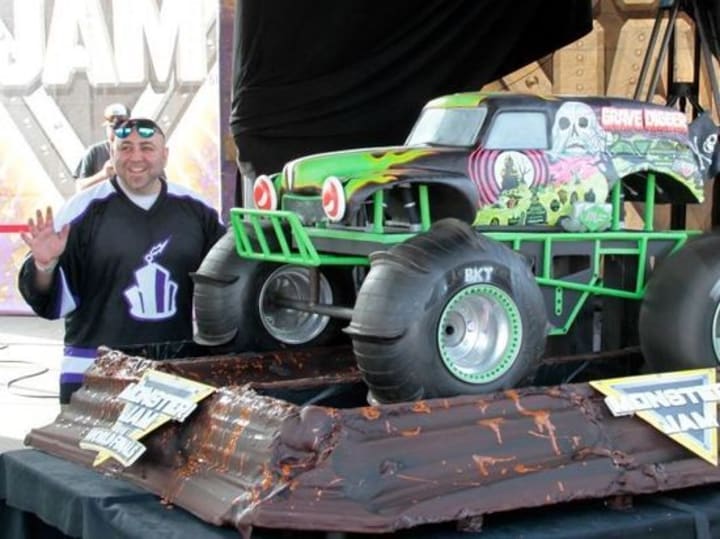 Cake that looks like food? Duff has that too, but again... different style.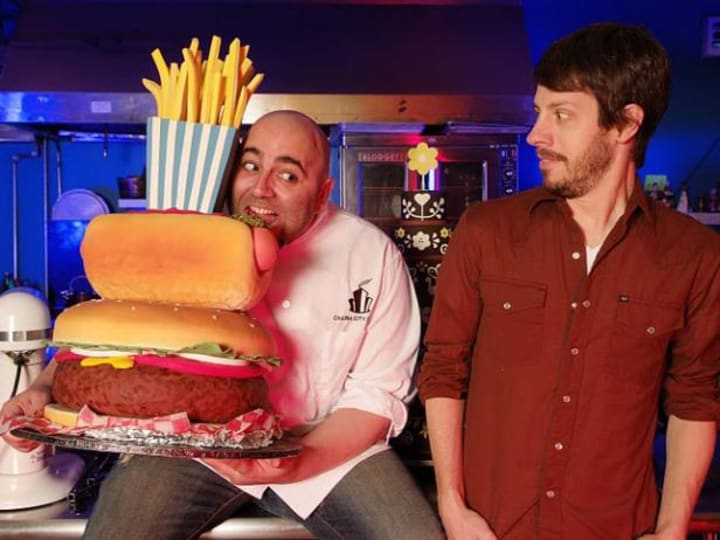 It's almost hard to believe this is cake, it just looks like a box of crayons. I've never wanted to eat a crayon so much in my life!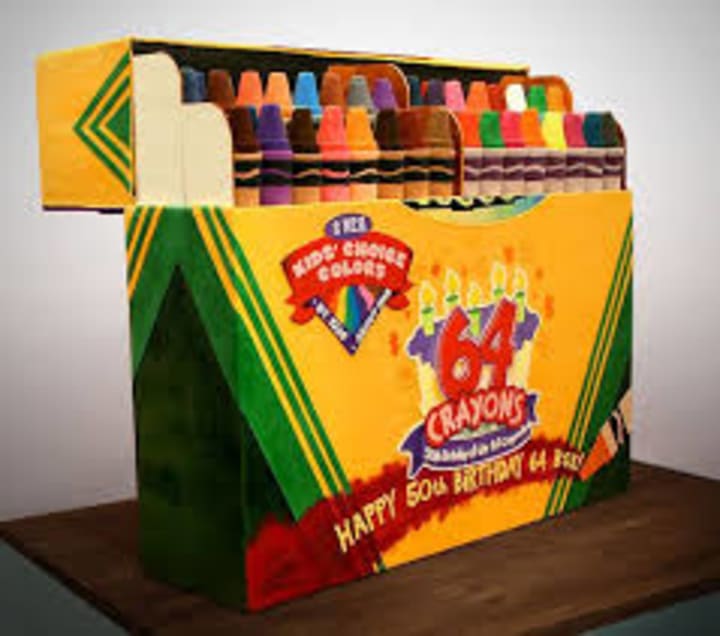 Straight from his bakery display, Duff shows his skill at decoration.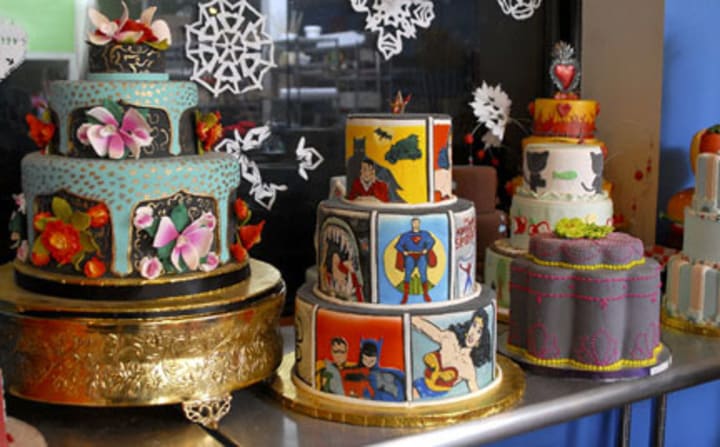 Tea party anyone?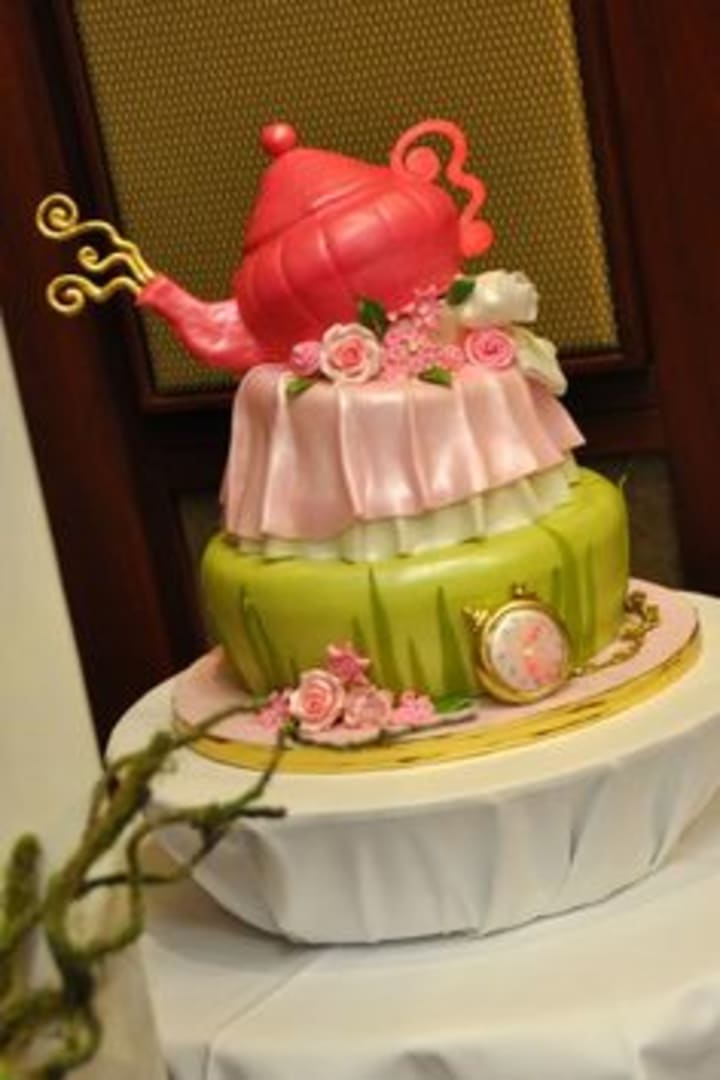 Buddy may be known for his wedding cakes, but that doesn't mean Duff doesn't make them too. He just has his own unique vision.
Weddings with a sense of humor will definitely lean more towards Duff than traditional Buddy.
Duff designed his own water-themed hanging wedding cake. It's pretty spectacular and definitely not traditional.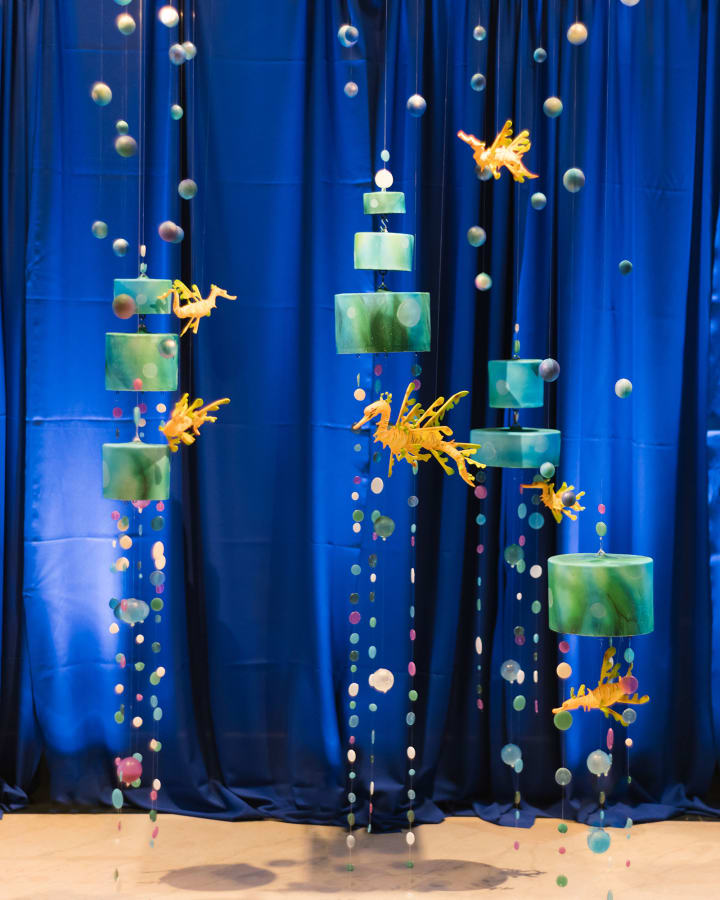 Personally, I think I lean more towards Duff. Pun intended... that leaning wedding cake is incredible!
How much do one of these cakes cost?
I do not even want to know.
So rather than concentrate on price in a sheer what is your favorite cake design piece... let's just talk about the bakers.
Buddy Valastro
Real name: Bartolo Valastro Jr.
Valastro is the owner and head baker of Carlo's Bakery, the bakery featured on the TLC show Cake Boss. Carlo's has since opened 17 more bakeries due to the popularity of the show. In January 2012, as a result of the attention that the shop and the TV series had brought to the city of Hoboken, the Hudson Reporter named Valastro as an honorable mention in its list of Hudson County's 50 most influential people.
Carlo's Bakery has seven locations in New Jersey—Hoboken, Marlton, Morristown, Red Bank, Ridgewood, Wayne, and Westfield. Outside of New Jersey, the bakery operates locations in Philadelphia, Pennsylvania; Bethlehem, Pennsylvania; Westbury and New York, New York; Orlando, Florida; Frisco, Dallas, San Antonio, and The Woodlands, Texas; São Paulo, Brazil; Uncasville, Connecticut; Las Vegas and most recently in Minneapolis, Minnesota.
In 2016 Valastro partnered with Whole Earth Sweetener Co. on the campaign "Rethink Sweet." The company said Valastro would serve as brand ambassador for a "new line of zero- and lower-calorie sweeteners, and will work to help his fans make healthy lifestyle choices", and provide recipes using the product.
In 2018 Valastro partnered with The Pound Bakery, a pet treat manufacturing company to redesign and launch a new line of pet treats inspired by classic Italian entrees and desserts.
Buddy also worked with several other companies to launch a full line of ready-to-use fondant, buttercream icing, and Italian Biscotti cookies under the new brand name Buddy Valastro Foods in 2018.
Carlo's Bake Shop: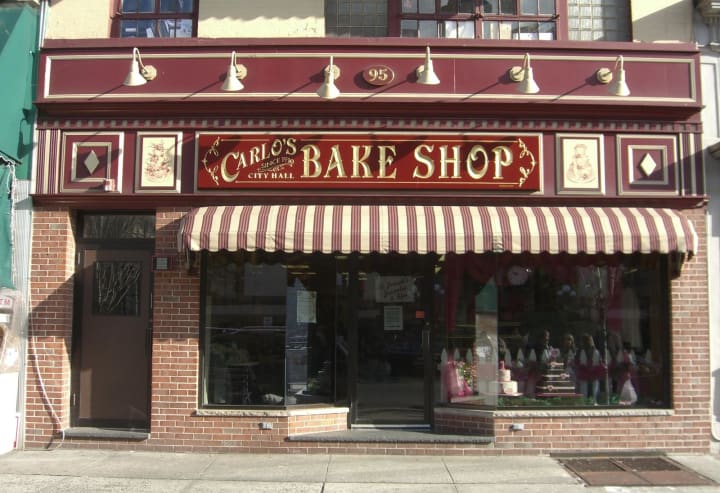 Duff Goldman
Real name: Jeffrey Adam Goldman.
In 2002, Goldman opened his own business called Charm City Cakes. Initially, his cake sales began as he worked out of his house in Charles Village in Baltimore, Maryland with the help of two assistants he employed. As demand grew, he hired more employees, hiring painters, architects, and sculptors to work in the bakery. Charm City Cakes frequently uses blow torches, as well as power tools such as grinders and drills to help create the underlying supports of cakes. The bakery itself is housed inside of a converted church.
Ace of Cakes on The Food Networked launched the bakery to super stardom and aired for 10 seasons beginning in 2006.
Goldman has made cakes for president Barack Obama's second inaugural ball in 2013, Tom Clancy, the cast of Lost, the 30 Rock cast (along with a cake prop), Sir Roger Moore, and for Katy Perry's "Birthday" video.
Duff is also a graffiti artist, a metal sculptor and a musician who plays bass in the Elvis tribute band Danger Ace and the indie band Sand Ox. More recently, Duff and his team opened a second bakery location, Charm City Cakes West in Los Angeles.
Goldman has written three cookbooks: Ace of Cakes: Inside the World of Charm City Cakes, Duff Bakes: Think and Bake Like a Pro at Home, and Super Good Baking for Kids.
Duff serves as a judge on Food Network's Holiday Baking Championship and Spring Baking Championship. And with Valerie Bertinelli, he hosts and judges Kids Baking Championship.
Charm City Cakes: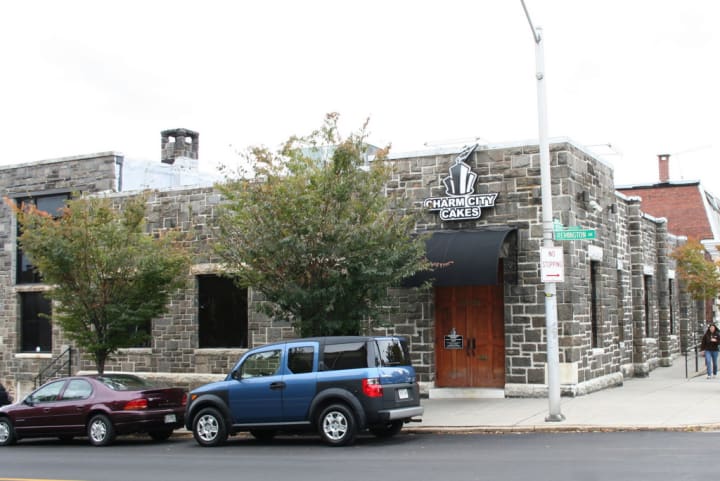 celebrities
A veterinary technician, writer and animal advocate from New York. Currently living in South Florida and desperately trying to escape. Runs on Starbucks and the love of her husband and 7 rescue animals.
Receive stories by Courtney Capone in

your feed