Best Ramen in NYC
If you live in the Big Apple or are planning a trip, here's where you can get the best ramen in New York City.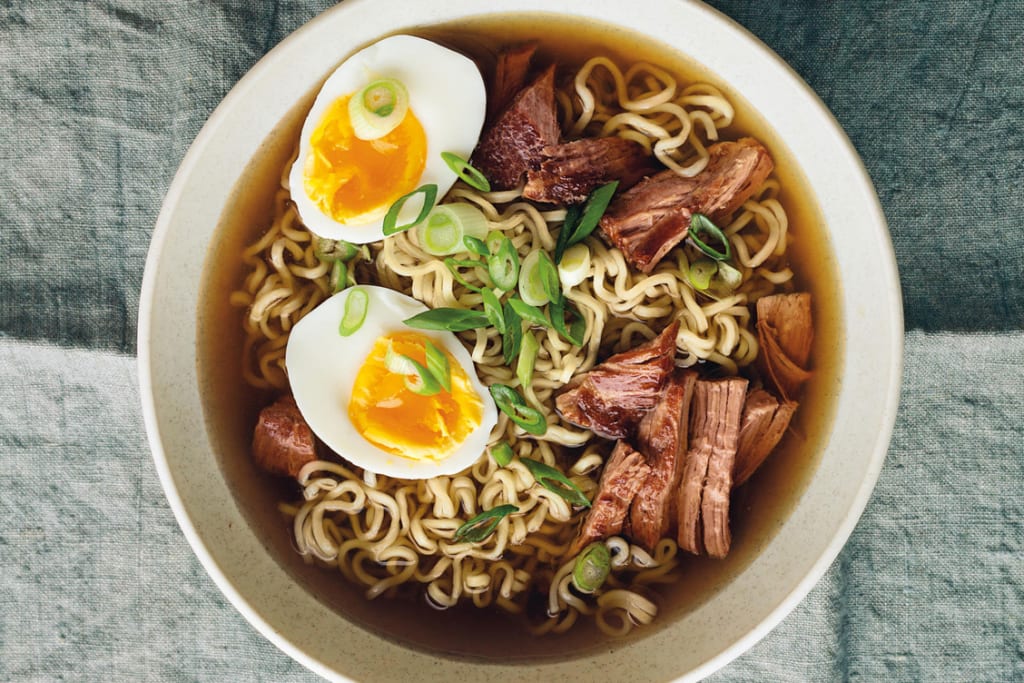 Ramen is a Japanese dish that has far more potential than the ultra-affordable styrofoam cups full of noodles that you survived off in college. It's a traditional Japanese dish made with wheat noodles in a broth (usually fish- or meat-based). It can be flavored with miso or soy sauce, and it's often served with sliced pork, dried seaweed, green onions, boiled eggs, bean sprouts, fish paste, or a variety of other ingredients.
Ramen joints have seen a surge in popularity in recent years, so of course, New York City has plenty to check out. Here are some of the restaurants serving the best ramen in NYC:
Mu Ramen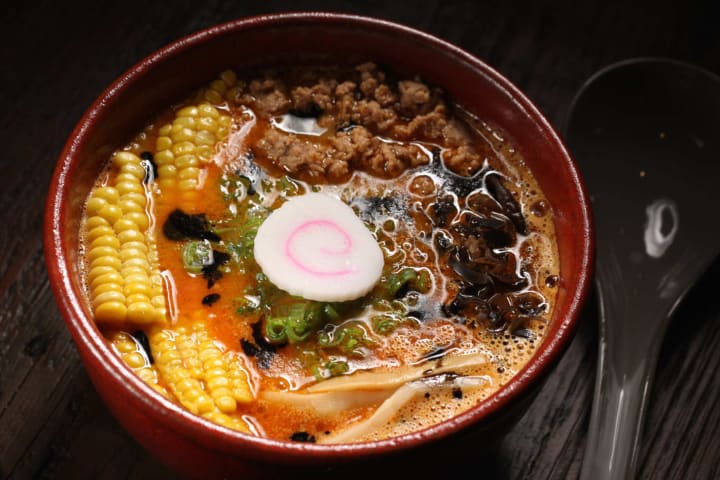 Mu Ramen is now its own restaurant in Queens, but it began as an after-hours operation in a bagel shop in Long Island City. The food became so popular that chef Joshua Smookler opened the restaurant in late 2014, and the place's popularity has not diminished since. There's often a line around the block outside of Mu Ramen during peak hours, and the communal seating gives the ramen experience a more authentic feel. The signature Mu Ramen dish has an oxtail and bone marrow base, plus brisket, a half sour pickle, cabbage and scallions.
Bassanova Ramen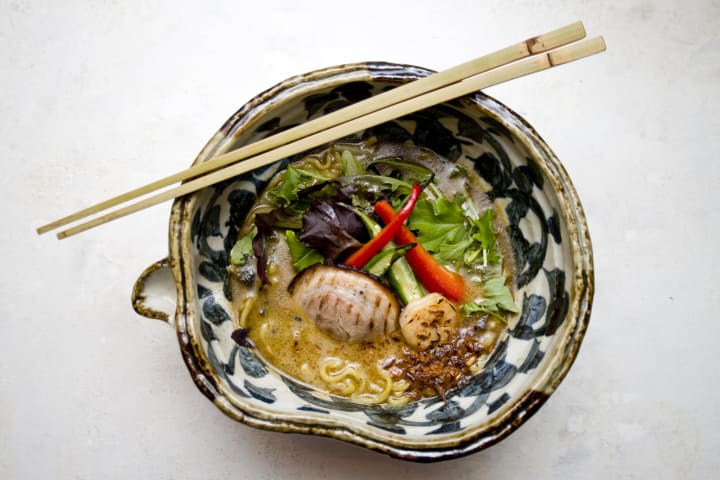 Bassanova Ramen is found on Mott Street in Chinatown, and its received recognition as a top NYC ramen destination from The New York Times, Business Insider, Thrillist and more. Opened in 2013, Bassanova has a menu filled with rich and varied ramen selections. Their signature dish is Green Curry Ramen, which has a unique pork and sardine-based broth.
Ivan Ramen Slurp Shop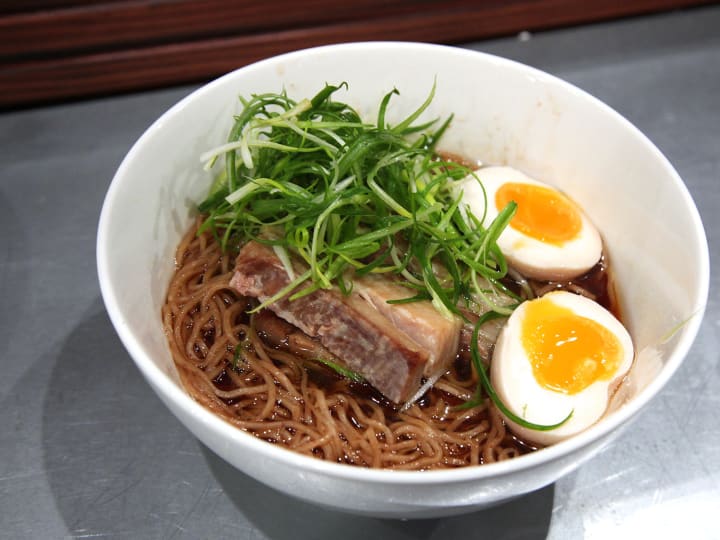 Ivan Ramen has two locations—one restaurant on Clinton Street, and the Slurp Shop, a counter at the Gotham West Market on 11th Avenue. This is a perfect spot for a more laidback ramen experience, no reservation required. The menu features steamed buns, classic ramen dishes, and vegetarian options like the Miso Mushroom Mazemen. Head chef Ivan Orkin describes himself as a "Jewish kid from Long Island," but he has definitely found his calling in traditional Japanese cooking.
Ramen Lab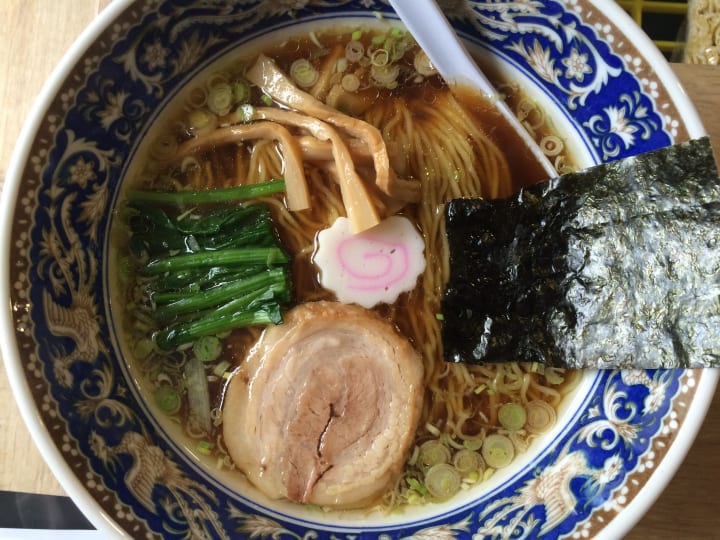 Ramen Lab, found on Kenmare Street in Little Italy, describes itself as "New York City's showcase ramen shop," and the experience here is definitely unique. The kitchen crew is swapped out every few weeks, and teams from some of the most acclaimed ramen spots around the world take turns showcasing signature dishes during their stays. Every time you visit Ramen Lab, you can try a new signature dish from this global showcase, so you'll never need an excuse to go back again and again.
Totto Ramen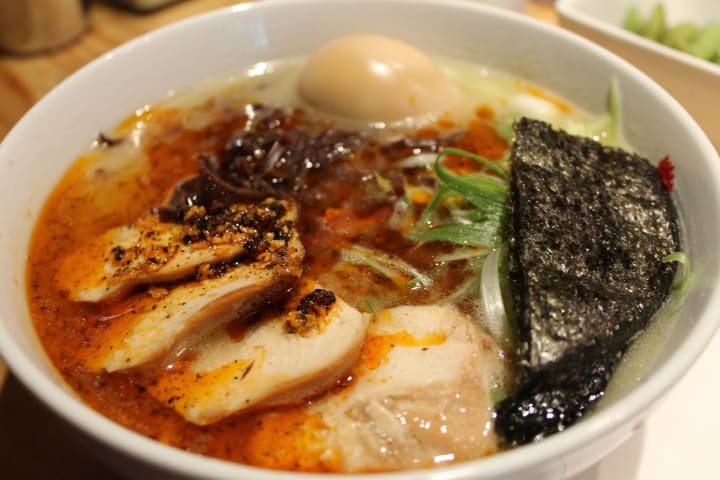 There are three Totto Ramen locations in the city: one in Hell's Kitchen, one in Midtown East, and one in Midtown West. All three are usually packed, so Totto Ramen definitely warrants a visit when you're in the New York. It's known for its chicken-based broth, called Paitan (meaning "milky"), and the menu features plenty of toppings and unique appetizers as well.
Mr. Taka Ramen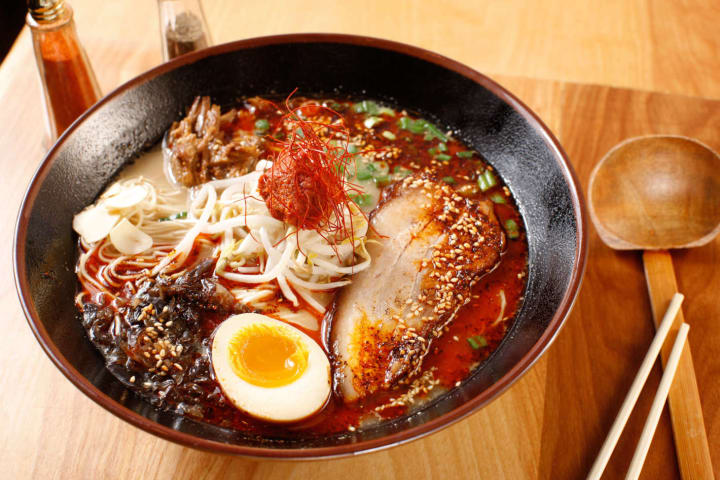 This ramen shop is the playground of chef Takatoshi Nagara, whose resume includes cooking in ramen shop in Tokyo (rated as one of the city's 20 best by the Michelin Guide). Mr. Taka Ramen is located on Allen Street on the Lower East Side, and it offers a wide array of variations on the traditional ramen found in New York City.
The Yuzu Shoyu Ramen is a great choice for trying something new: a chicken and bonito fish broth flavored with white soy sauce, plus whole wheat noodles, sliced pork belly, scallions, seaweed, yuzu citrus, bamboo shoots and leeks. There are also rice bowls and snacks on hand if you're not into commitment.
Jun-Men Ramen
Jun-Men Ramen is located on 9th Avenue in Chelsea, and it serves up some unique (and visually pleasing) dishes. Ramen offerings include Kimchi, Spicy Miso, Pork Bone, and Uni Mushroom (with truffle oil, fried shallots, parmesan cheese and roasted pancetta). There's also an appetizer menu complete with BBQ pork and chicken buns. This is the kind of food you'll want to put on Instagram before you dive in.
Ippudo Ramen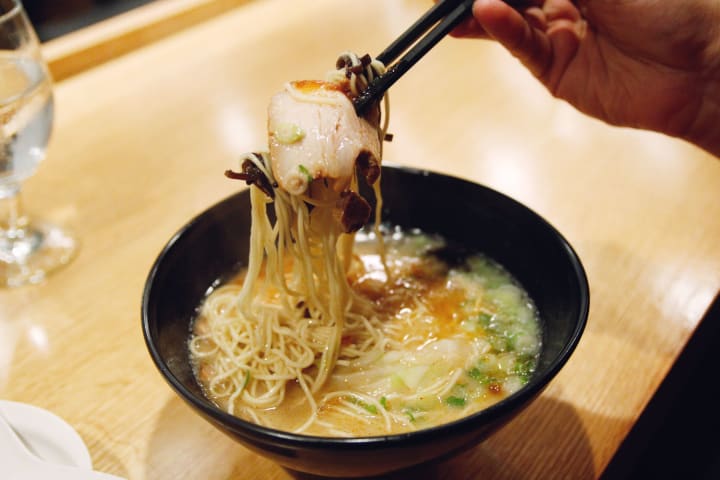 With an East Village and a Midtown location, Ippudo Ramen has been a popular ramen destination in New York City for several years. You have to be heroic enough to brave wait times that are sometimes more than an hour, but the menu is substantial with plenty of drink and appetizer choices. And the Tonkotsu, Shoyu and Shio ramen dishes are definitely worth the wait.
Yuji Ramen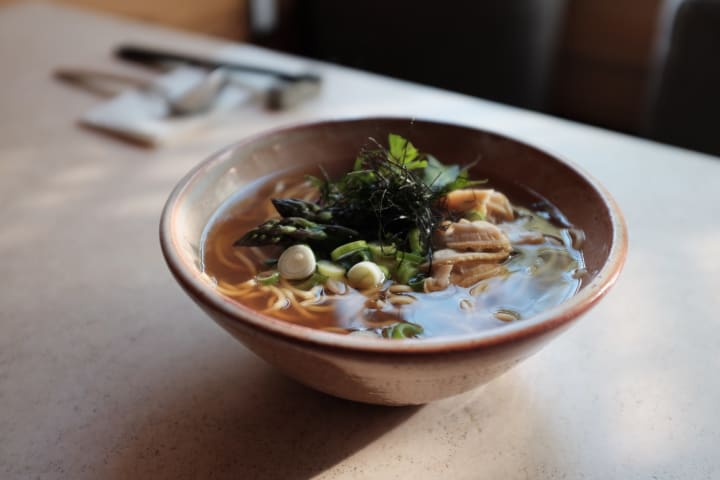 This Brooklyn ramen spot is located on 150 Ainslie Street, where Chef Yuji Haraguchi set up shop after leaving the noodle counter he ran at the Bower Whole Foods. The menu can change on a daily basis, so every visit to Yuji is a new and unique experience. The Tunakotsu Ramen dish features a tuna broth, while the Ika Ika has bacon sesame oil, miso, purple daikon and torched squid and whelk. There are plenty of adventurous flavors to experience at Yuji.
Hide Chan Ramen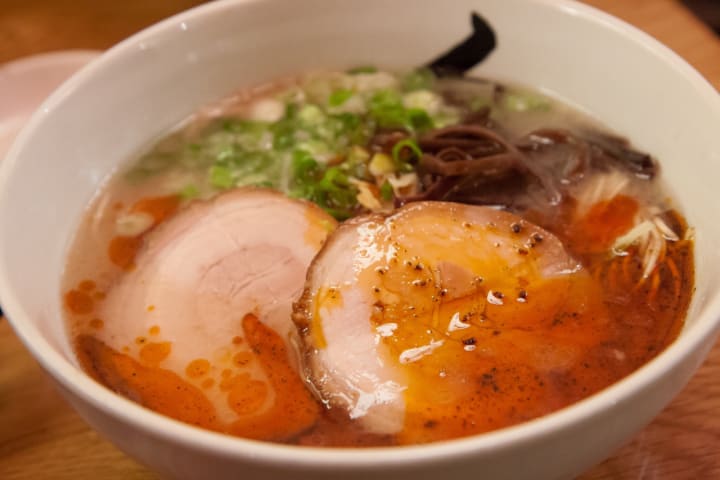 This Midtown ramen stop is located on East 52nd Street and focuses on Tonkotsu pork-based broth in its dishes. Open for both lunch and dinner, Hide Chan lets you choose the firmness of your noodles, and whether you'd like them wavy or straight. Try the Red Dragon: bonito fish and veggie-based broth with bean sprouts, leeks, miso, red chili pepper, garlic chip and ground pork.
Whether you're a ramen aficionado or just getting into this traditional Japanese dish, New York City is one of the best places to get your ramen fix. If you sample enough of the city's ramen restaurants, you may be able to definitively find the best ramen in NYC.