Best Betty Crocker Cookbooks of All Time
These Betty Crocker cookbooks will teach you everything you need to know and more!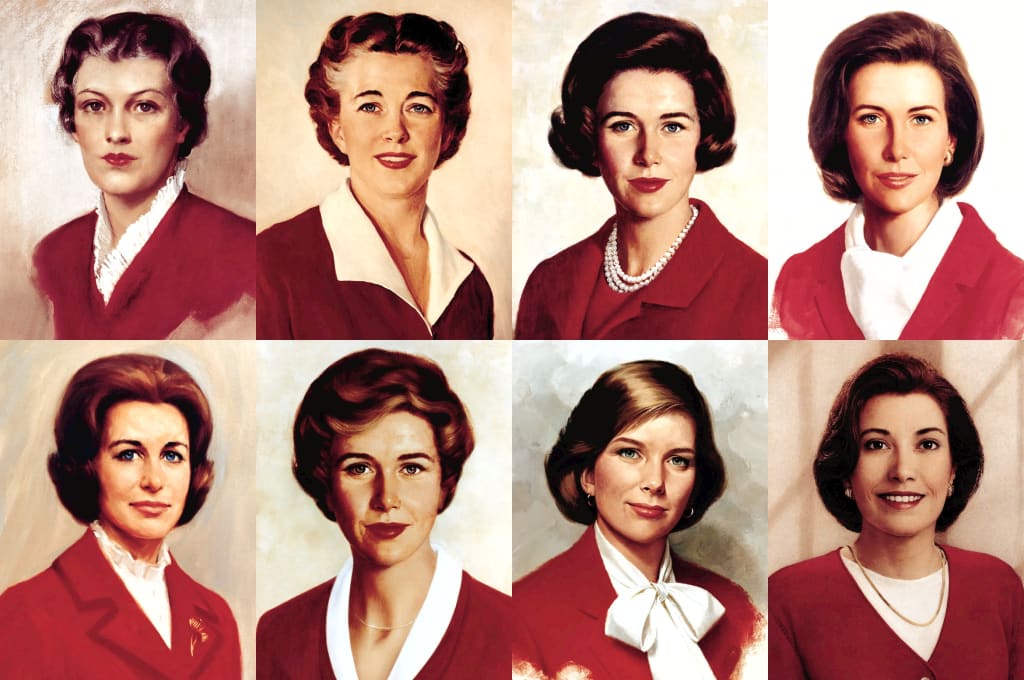 Betty Crocker Through the Years
There's a nostalgic element to the fictional character and brand of Betty Crocker. When you hear Betty Crocker, the first things that typically come to mind are the delicious recipes from your youth. Personally, I can't get over her cake and brownie mixes. We would make them during our slumber parties in elementary school. The best part is that the best Betty Crocker cookbooks can be pulled out at any time when you're in the mood to whip up an old memory and share it with loved ones.
The first Betty Crocker Picture Cook Book was published back in 1950. Since then, the scarlet tome—referred to affectionately by General Mills staffers as "Big Red"—has sold more than 75 million copies. That original cookbook has spawned multiple editions, websites, and cooking apps.
It's the book that started it all, this is the reprinted edition that brought Betty Crocker and her cookbooks into American homes and hearts. This ground-breaking title made cooking easy while also made cooking appealing, and fun. This edition is packed full of practical tips, useful hints, and lavish color photography. This was the book that shaped cooking for generations. You'll find memorable recipes like pigs in blankets to how to make a quick green salad. This cookbook brings back simplicity to cooking that our busy modern lives could use.
Now in its 12th edition, this book contains over 1,500 recipes with variations. It has always been one of the best-selling cookbooks of all time, and now it's updated from it's older version for a new generation of cooks. This original has really stood the test of time, like Betty Crocker herself. Not only has the brand kept up with the times, but also evolved with the way people cook today.
The practical 'make-ahead' feature in this edition shows you how to make a batch of one item and then how to use it in a myriad of ways—really useful in an age of meal prepping and prepackaged foods. The new 'technique' feature fully explains the concepts behind techniques such as braising, deglazing, and hot water-bath canning which is a boon to those just learning how to cook. We tend to be on the go more often than not. Saving time on meal prep doesn't mean we have to skimp on delicious ingredients. Of all the books on this list, this is the one I highly recommend.
It used to be that cooking basics were passed on as you were growing up or that you would learn them in home economics classes. Passing on the very basics of cooking doesn't seem to be happening as much today. Thankfully, Betty Crocker is here with Cooking Basics. This volume covers all of the common cooking mistakes you should avoid as well as the techniques you should pick up. There are over 100 appealing recipes inside. Every technique, term, and ingredient is very carefully explained which will leave you as a much more confident cook.
Betty Crocker interviewed inexperienced cooks, to get just the right recipes for this book, the ones those new to cooking really wanted including hamburgers, quick lasagna, teriyaki chicken stir-fry, strawberry shortcakes and more. There are also helpful tips on how to set up a kitchen as well as how to read a recipe.
This classic treasury of cookie baking that so many people grew up with contains more than 450 recipes, dozens of full-color photographs and many how-to-do-it sketches. This book of cooky baking is a real classic that so many people, myself included grew up with. It is an authentic facsimile of the original 1963 edition.
Do you remember baking chocolate chip cookies with mom or grandma when you were a kid? Remember those wonderful smells, the spatulas to lick? Well, those classic recipes are here including chewy molasses cookies, chocolate crinkles and who could forget toffee squares. This authentic reproduction is one that allows you to pass on those tastes and memories while adding your own with loved ones.
Christmas time brings out the cook in nearly everyone. It doesn't matter if you are making drinks for casual entertaining, appetizers or a show-stopping meal for the family. In this classic seasonal Crocker cookbook, Betty combines comforting tradition with new ideas—everything from sugar cookies to roast turkey with thyme.
There are many helpful make-ahead tips that will add to your holiday cheer. Do you know how to make an elf martini? Well, you'll learn how to set up a home bar in the process with this holiday classic. This cookbook will become a go-to, year after year, proving that Christmas, while busy, is the most festive time of the year.
When it comes to food, bread couldn't be more basic. So If you're looking for a book filled with delicious bread recipes that are easy and fun to make, Betty Crockers Big Book of Bread is the perfect resource. There are well over 200 recipes from muffins to both quick breads, yeast breads and more.
This is an excellent "starter" cookbook for those of us that are more carb-conscious. These meals have straight-forward ingredients, clear directions, and nutritional breakdowns without sacrificing the warmth that comfort foods bring. My favorite find has to be the hash brown breakfast casserole. It's low-fat, low-carb, healthy and filling. Besides the recipes, there is excellent, clear information on the types of diabetes as well as care management which can lead to healthy weight loss results. This book is truly a worthy addition to the Crocker library.
There is a new generation of cooks discovering the joys of the crockpot and now insta-pot cooking. For me, home cooking begins with meals cooked low all day which is why this book is my personal favorite cookbook. There really is something about being able to put a whole list of ingredients in a pot, set the timer and temperature and have your home smelling like your mom's been cooking all day long.
This book collects some of my favorite recipes for the slow cooker as well as ones that Betty Crocker fans have trusted for simple solutions and for home-cooked meals with a modern twist. All of your favorites are here along with some new ones like the Korean beef stew. I always thought of crockpot cooking as an all-day affair, but with this book, I discovered that there are 30-minute meals like chicken cacciatore and jambalaya. There are in fact more than 200 tasty recipes offering no-fuss convenience, short prep times as well as easy cleanup. These recipes will make your guests think you've spent all day in the kitchen!
This children's cookbook is like the Betty Crocker's Cooking Basics I mentioned before. The art of passing down cooking basics to young ones has been lost in most homes. This cookbook is made for kids teaching them valuable skills they'll need in the future. Betty Crocker stands as such a strong brand by appealing to such a diverse demographic. Not only does this book include fun recipes, but it also provides nutrition basics and safe kitchen practices.
I thought this Betty Crocker title would be all about the sweet pies, but I was wrong. Inside, you'll find both sweet and savory pie recipes. If you love pies of all kinds, you're going to love Betty Crocker The Big Book of Pies with its collection of over 200 delicious recipes. This book is overflowing with pies of every type including fruit pies, creamy and chilled pies, mini pies and tarts, and savory pies. You'll find plenty of fresh step by step ideas and new flavor combinations to try out, like apple-pomegranate slab pie, bourbon-chocolate-pecan mini pies, and savory muffin tin taco pies. Whatever suits your fancy, pie-wise, you'll find here.
Rounding out our list is Betty Crockers Big Book of Cupcakes and let me tell you. Seriously this book has helped me make THE best tasting cupcakes I've ever made. All the basic recipes are light and fluffy and delicious, and the basic buttercream recipe is simply to die for. There are over 175 recipes like campfire s'mores cupcakes or another favorite molten caramel apple cupcakes. This is another one I highly recommend.
Whether you're looking to make your meal preps more efficient or want to impress your guests during the holiday, these Betty Crocker cookbooks of all time have you covered.
book reviews
Learning to laugh at life while feeding a family of five. Finding unique, unusual recipes on a budget.