All I Want for Christmas...
Is an Ethnographic Cookbook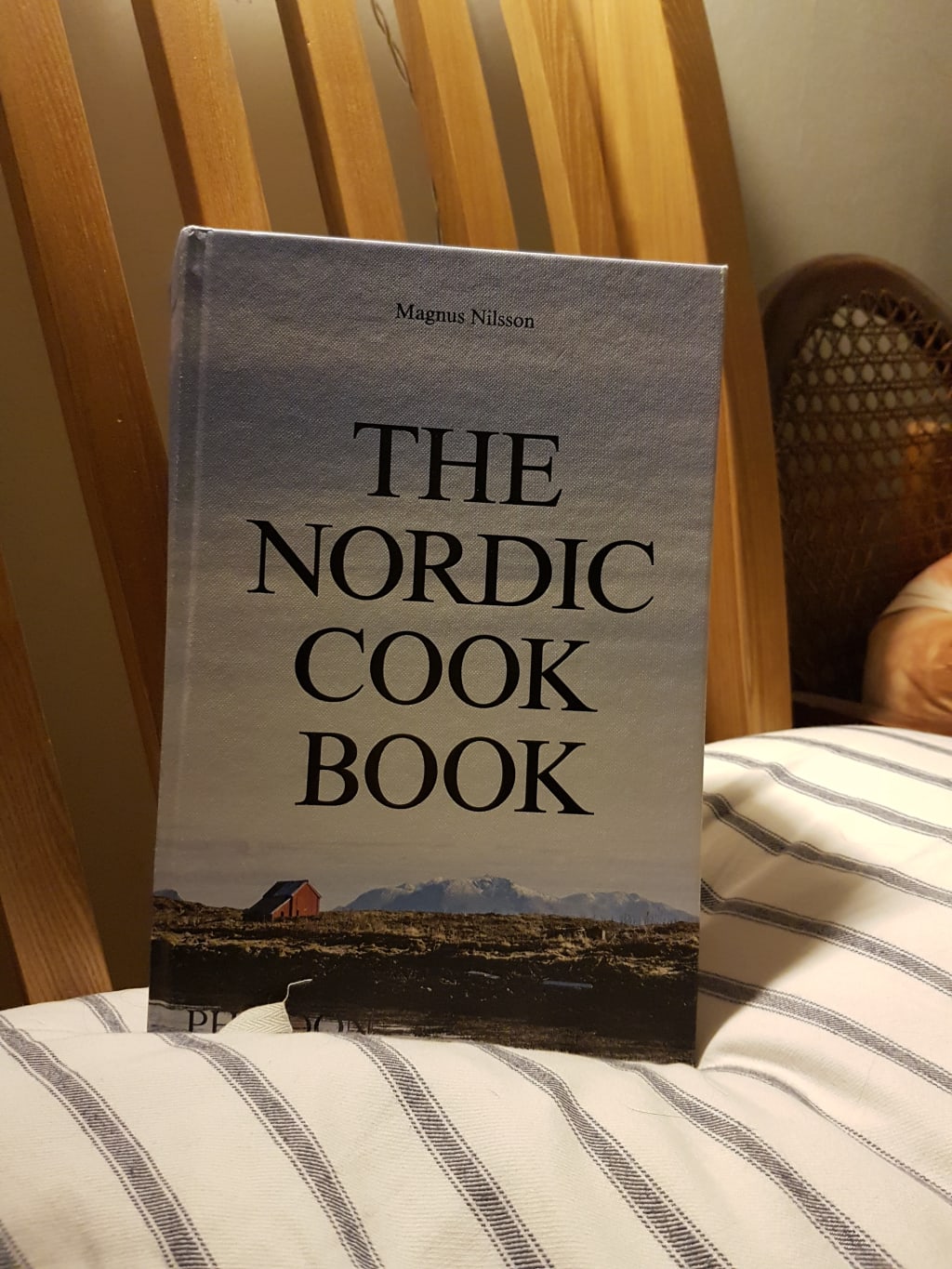 Hello everybody, in case you haven't noticed (though you probably have) it's Christmas in a few days' time. I really love this time of year, I adore the sparkles, tinsel, fairy lights—you name it, I'm pretty much a fan! Being a foodie blogger, it should go without saying that one of the things I most enjoy is all the deliciousness that goes along with the celebrations—I have rather rough and ready tastes—so all the rib-sticking comfort food (like mince pies, bangers and mash, roasts, bread and butter puddings) are right up my alley. So, yeah, I love this time of year.
Now, I believe that everyone has a favourite foodie in their lives—which means that you will naturally gravitate towards recipe books for present ideas. I actually can't count the amount of recipe books I've both received, given, and bought for myself—and every recipe book is useful as it creates a holistic foodie, it both nourishes us and inspires us, and our cooking. However, personally, I think we have reached peak recipe (which is why I'm trying not to include recipes in this blog) and that the stories behind the recipes are, often, more interesting.
There are two recipe books in particular that I'm going to compare—the first being Claudia Roden's Book of Jewish Food, and the second being Magnus Nilsson's The Nordic Cookbook. I think you can guess why I chose these two, as they both represent an ethnographic take on collecting and collating recipes. Both books take one meta-subject area—the Nordic region or the Sephardic and Ashkenazi worlds and draw the reader in via the stories of the dishes, there is something preservationist in the writing as if the worlds they are trying to capture are in the last throes of life. In fact, in The Nordic Cookbook there are several recipes for Rye bread, and in the Book of Jewish Food there are several recipes for chicken soup (yes, really).
This repetition of recipes spotlights how various parts of each culture articulate their recipes (and what is either the same or how they are done differently) and what we as the reader can learn from them. For example, the recipes for rye bread reflect different methods or different ingredients. This can correlate to trade routes which would be important to the types of flour used, outside influences, the geography of a region. Recipes tell of the history, and the context, that they are situated in and listening to the recipes can open up whole worlds. I would argue that this can be a form of armchair exploration—because if you don't have the means to travel (or a time traveling machine in some cases!), a book can provide an imagined experience of an area.
Both author's write of their experiences whilst they traveled collecting the recipes, and in that sense too they are ethnographic. One of the things when I was taught in Anthropology 101 was that to create good ethnography was to be very self-reflexive, i.e. to understand your own biases, prejudices, and theories. I'm fairly sure that neither of the authors are trained as such, but their writing style shows a good grasp of how and why people do what they do—and that we, as the audience, are following along with their journey too, experiencing the behaviour of the people they interact with. Whilst they both don't go in for grand theorising (probably for the best) they do adhere to that ethnographic style, furthered by the use of photography. Photography has long been used by ethnographers (c.f. Malinowski and The Argonauts of the Western Pacific—I believe he was the first to bring camera equipment on his fieldwork explorations), this use is to capture each step in the method. The Nordic Cookbook uses this to perfection in its display of Karelean Pastries being made. These pictures, and the writing help the audience to create the imagined experience of being in a country or era—with the recipes as a guide.
Claudia Roden's own personal tale correlates to the third (and final) book I'd like to mention. This a pamphlet (not the large coffee table recipe books of earlier) that is very firmly rooted in London, and it's a collection of recipes from the migrant community of Hackney. Claudia Roden was kicked out of Egypt during the Suez Crisis, and at this stage kept her recipes (that had been passed from mother to daughter) close and private. There is a story about them that I'm particularly fond of, how each recipe was edited by various other people who wrote their edits around the central text of the recipe very like the biblical discussions from Rabbis in the Tanakh. However, the recipes that she brought from home connected her to there, and as with all migrants, these became the food stories that help to reach out to the new communities that they are situated in. I have long thought that food is a kind of language—that allows connections to be made when you don't necessarily speak the same tongues.
What makes the Hackney Cookbook so special is that it showcases that connective thread between migrants, the communities they are embedded within, and the food that they cook. The recipes collected are from restaurants, pop-ups, and community projects and each has the feeling of the country they come from, as well as the sale of the cookbook going towards other community projects—this shows somewhat of an entrepreneurial spirit—by using food, and their knowledge, to help others it cements the community feel.
So, when you're thinking of your favourite foodie and what to get them for Christmas—my advice would be to get a book that has a story attached to it. We all want different recipes, recipes that remind the reader of a place or time, recipes that will inspire—perhaps make them want to travel, or at least recreate dishes, or simply recipes that tell the story of the history behind the dish.
Happy Christmas, and see you in the New Year.