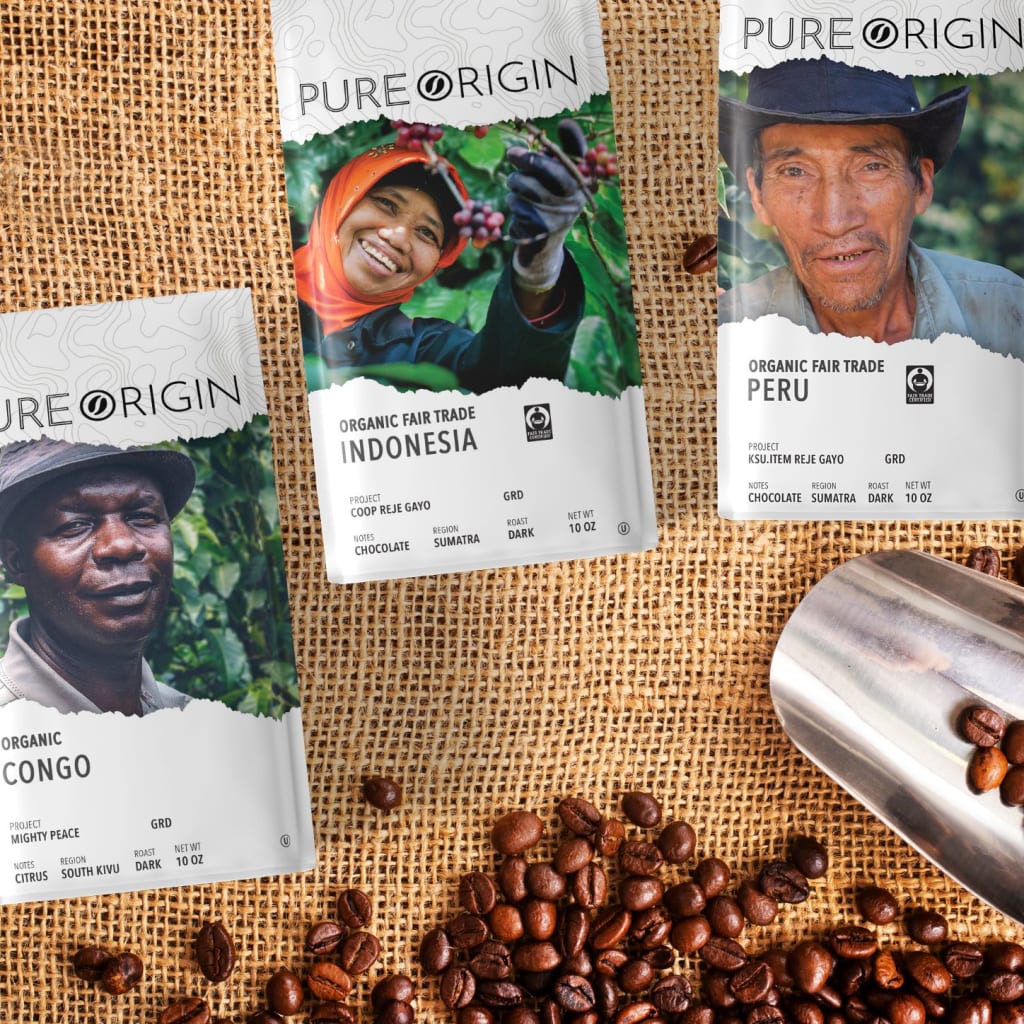 If you like to think of yourself as a coffee connoisseur, and want to know where your coffee comes from. What if you could actually meet them? Welcome to the new way to drink coffee. Your morning java is about to get personal. Introducing Pure Origins Coffee. Founder Victoria wanted to give coffee consumers a more personal connection with where their coffee came from. Using AR Technology Pure Origins does just that taking that tasteful cup of morning coffee to the next level.
REVIEW
A bit of a coffee aficionado I love the coffee bean. While I have written about coffee makers I hadn't had the chance to write about the coffee drink itself too much. I do have my specific blend and brand I adore, but I love trying new coffee blends. So when the chance to review Pure Origins came across my desk I was honored to have a chance to review this new coffee.
Coffees Around The World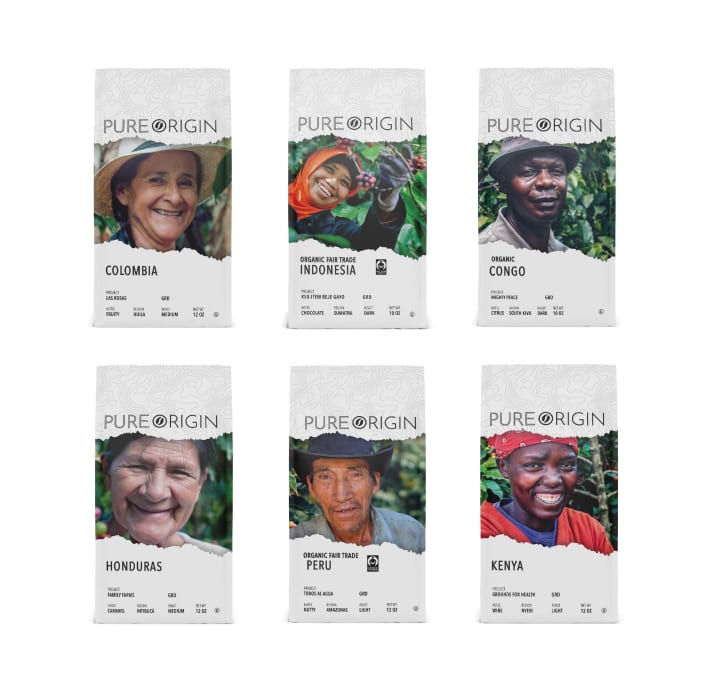 Offering coffee blends from around the world such as Kenya (light roast), Congo(dark roast), Indonesia (dark roast), Peru(light roast), Columbia (medium roast), and Honduras (medium roast). Pure Origins gives you a personal connection to your coffee. Each coffee has a scan code that introduces you to the farmer that has made your coffee, and all proceeds go to helping these small coffee bean farms thrive. I had the chance to review coffees from Columbia and Honduras since I like a medium roast. Most of the coffee on store shelves is Columbian coffee, but Honduras I have never seen so I was eager to brew!
HONDURAS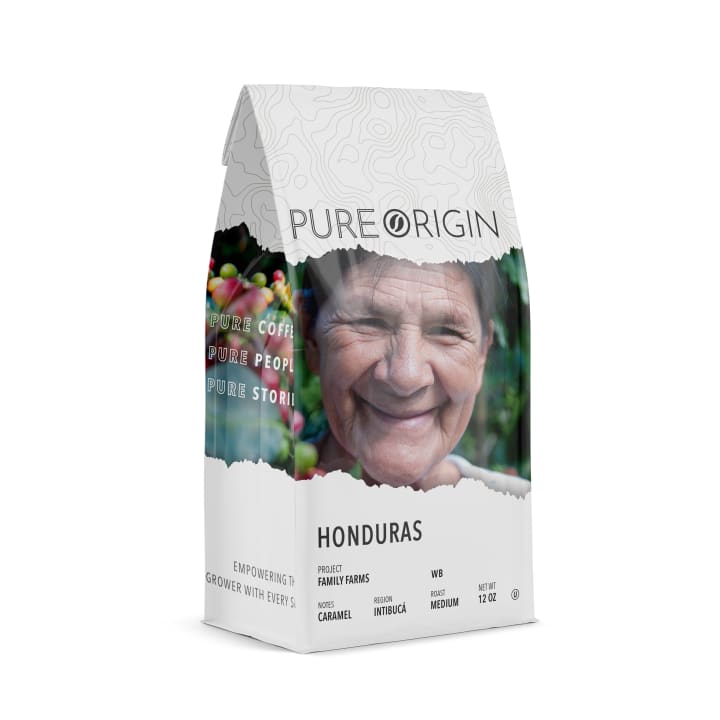 Coming from Intibucá, Honduras this coffee comes in a medium roast and features a caramel blend. I enjoyed Honduras with its smooth creamy flavor( no creamer was needed). Wanting to meet my coffee farmer I of course scanned with my phone the scan code on the package where you are transported to a video where you meet Reina one of the 90% family-owned coffee farms in Honduras. The coffee-growing business is not easy. Reina is happy though she can do what she does. Kind of makes you feel more grateful about that delicious cup of coffee you drink. I know I did.
COLUMBIA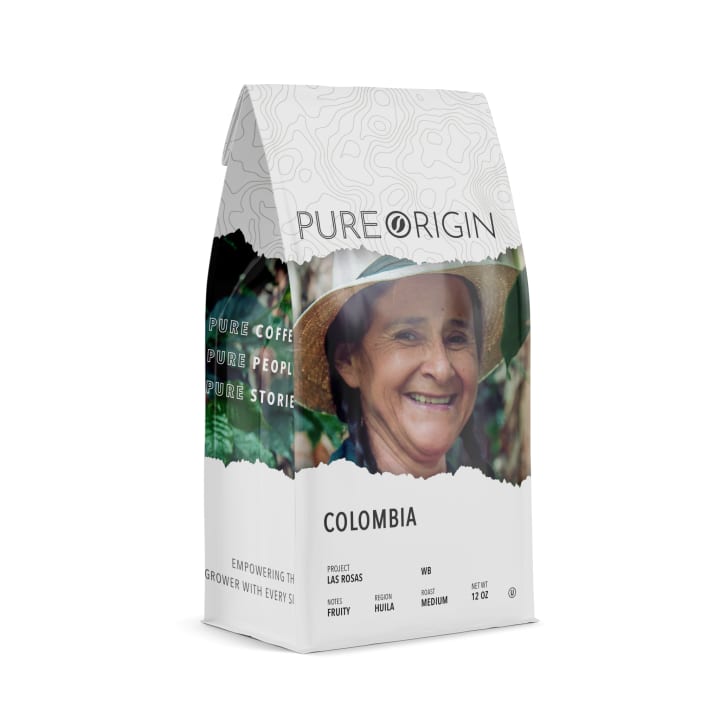 Originating in Huila, Colombia it is a medium roast with a fruity flavor note. If you are not adventurous with your coffee and still want to join a good cause Pure Orgin Columbia is a good choice. Most of the coffees you see on the store shelves are either Columbian beans or Arabica beans. What you don't know is that gender inequality and lack of stability for women exist in regions of Colombia. Luckily the Las Rosas project was created for 550+ women to gain training in areas of economic empowerment and social recognition in the field of quality coffee. Now, because of the Las Rosas project, the women of Colombia are learning how to become stable and independent coffee producers.
While the taste is familiar you will be surprised though at the purity of this small farmed picked coffee. The taste is so pure!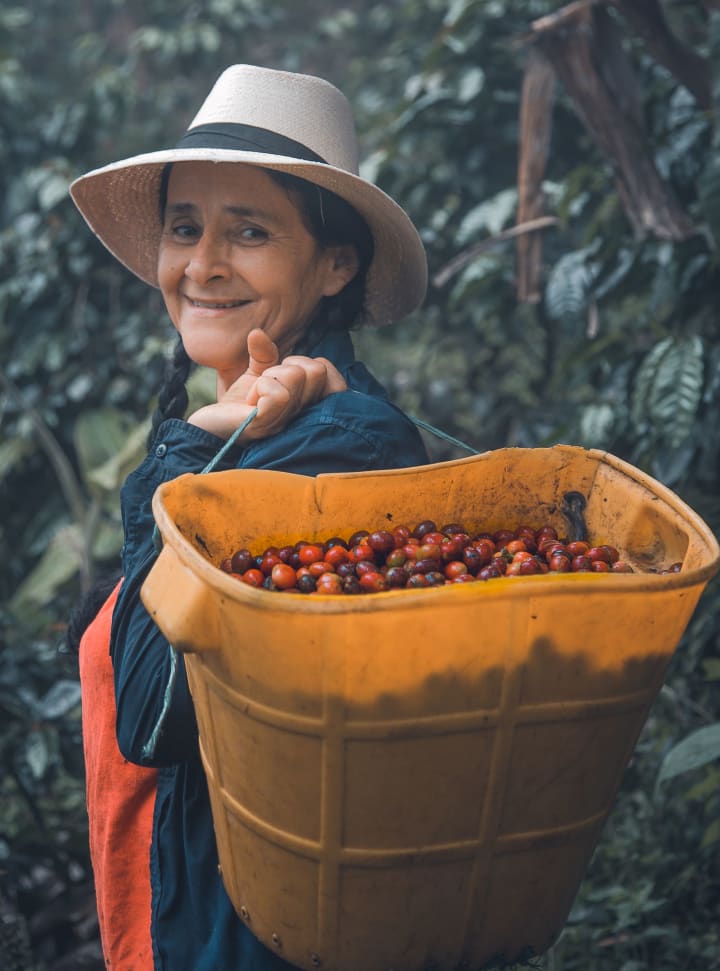 Nothing tastes better than coffee with a cause hashtag #coffeewithacause get it trending! This coffee connoisseur gives Pure Origin Coffee an A+ blend!
ABOUT PURE ORIGINS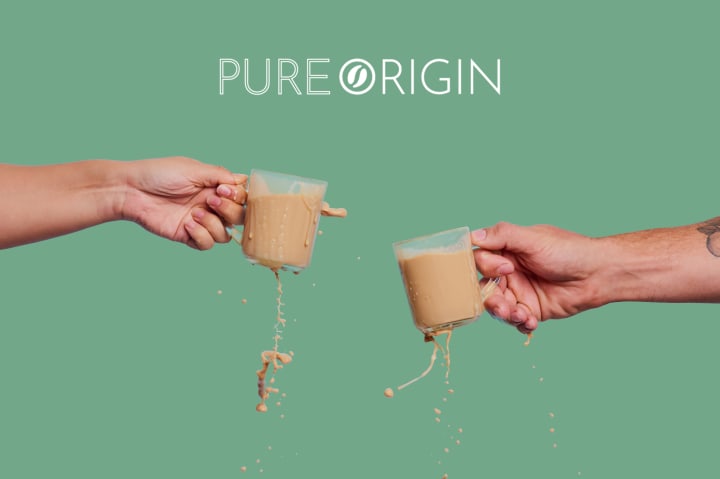 Founder Victoria wants consumers to know their coffee is sustainably sourced and meet the farmers who grew it! Pure Origin Coffee is born on the grounds of the need for human connection. Their endeavors include assistance to family-owned farms, support of clean water initiatives, procurement of equal opportunities for women, access to safe medical treatments, and more!
Learn and brew at https://www.pureorigincoffee.org/
About the Creator
Janny C is an established freelance writer. A bit of a jack of all trades writer Janny has found a niche in beauty writing, earning a reputation as a beauty product reviewer, which she shares here on Vocal Media.
Reader insights
Be the first to share your insights about this piece.
Add your insights