8 Tiny Condiments for On-the-Go Emergencies
Every Tiny Condiment You'll Ever Need to Survive During a Lunchtime Emergency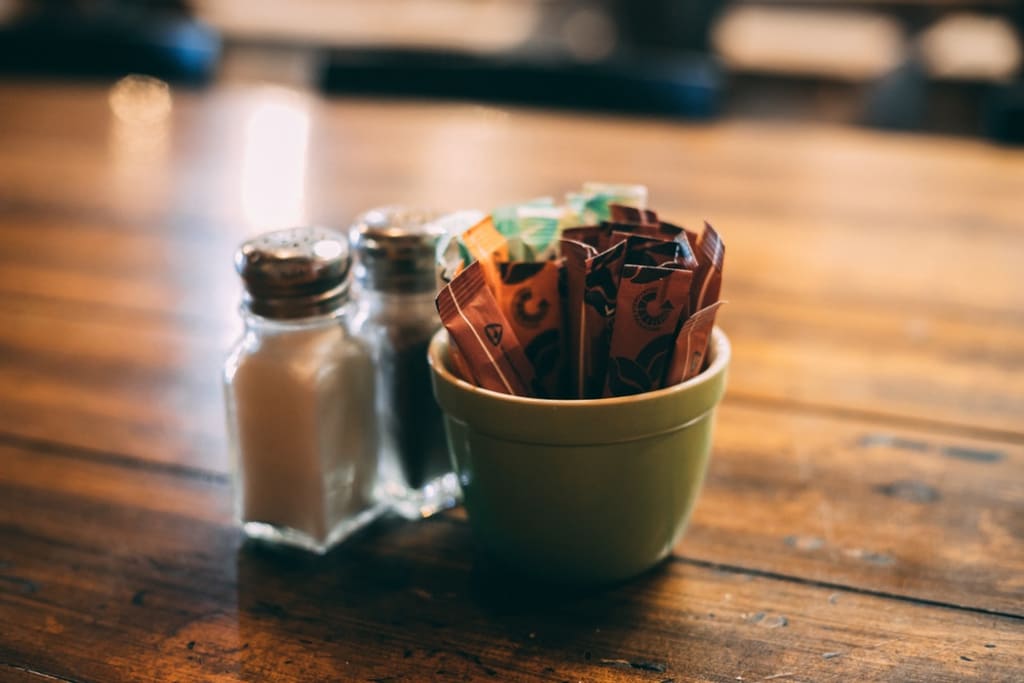 If you've ever read my blog or any of my pieces on Domino.com then you know I have a love for all things tiny. I'm even in the middle of building my own tiny home. Initially, I was writing a new post for Domino when I thought about this one for Vocal. In my opinion, tiny condiments are super cute and sometimes they're a lifesaver. So today, I'm sharing all of my favorite tiny condiment packets, jars, bottles, and tins with you.
Clip one of these sriracha keychains to your lunch box and never go without hot sauce on your lunch break again. The sauce isn't included with this keychain combo pack which means you can fill it with whatever hot or spicy sauce you'd like. You can also try these Sriracha Aioli packets from K!ck.
If you're a Chinese food lover or sushi is your go-to, these soy sauce fish containers are the easiest and most convenient way to carry around emergency soy sauce. They come in a pack of 15, so you can bring as much or as little as you'd like. And they won't take up much room in your lunch pale.
I don't know about you but honey is one of my favorite things to use in the kitchen. And that's why I absolutely love honey stix. Stakich sells a pack of 100 kosher certified honey stix for easy on the go access to honey.
Keeping a packet or two of salad dressing in your lunch container is a lifesaver. Personally, I use salad dressing for many different things so this one is huge for me. This 3 box (18 pack) salad dressing pack from Walden Farms is a must have in the refrigerator.
With five different flavors, this mini mustard set from Mustard & Co. Has a variety of choices for you to choose from. Each set comes in a tube that includes 5 2.2 ounce mini mustard sauces. The flavors offered by the company are Ballpark Black Pepper, Black Truffle, Chipotle, Classic, Garlic Dill, Golden Dijon, Heirloom Blueberry, Honey Curry, and Sweet Beet.
Salt makes everything better. This salt flake tin from Maldon allows you to keep soft flakes of salt that were harvested in England on hand. One of the reasons I like this tiny container so much is because there isn't any mess. It's not like a traditional salt shaker; it's easy to use and easy to store.
I don't know what it is about mayonnaise, but it's one of my favorites. That's why I always keep these Hellmann singles around the house. I can throw them in pretty much any bag and they're convenient and easy to use. These are ideal for cafes, hotels, offices, and restaurants without mayo.
I discovered these while at a hotel one time and I was hooked. No, they aren't enhanced water packets, these are real lemon juice packets. They are perfect to keep on hand for meal-prepping or to add to your water throughout the day. You could also keep a few in your laundry room to help remove stains since you get 200 packets in one shipment.
One More Thing
I like to keep these condiments in the mini fridge I have in my office for lunchtime. But I also like to keep things in my work bag. In my work bag, I carry around a few tea bags, these instant coffee sticks, and creamer.
What's something you always have on hand either in your purse or in your lunch box? Or What's your go-to condiment?