7 Swiss Food Wonders That You Don't Know About
When we think "Swiss food", we immediately have in mind cheese and chocolate. They are undoubtedly a must-eat, but have you heard about Caracs?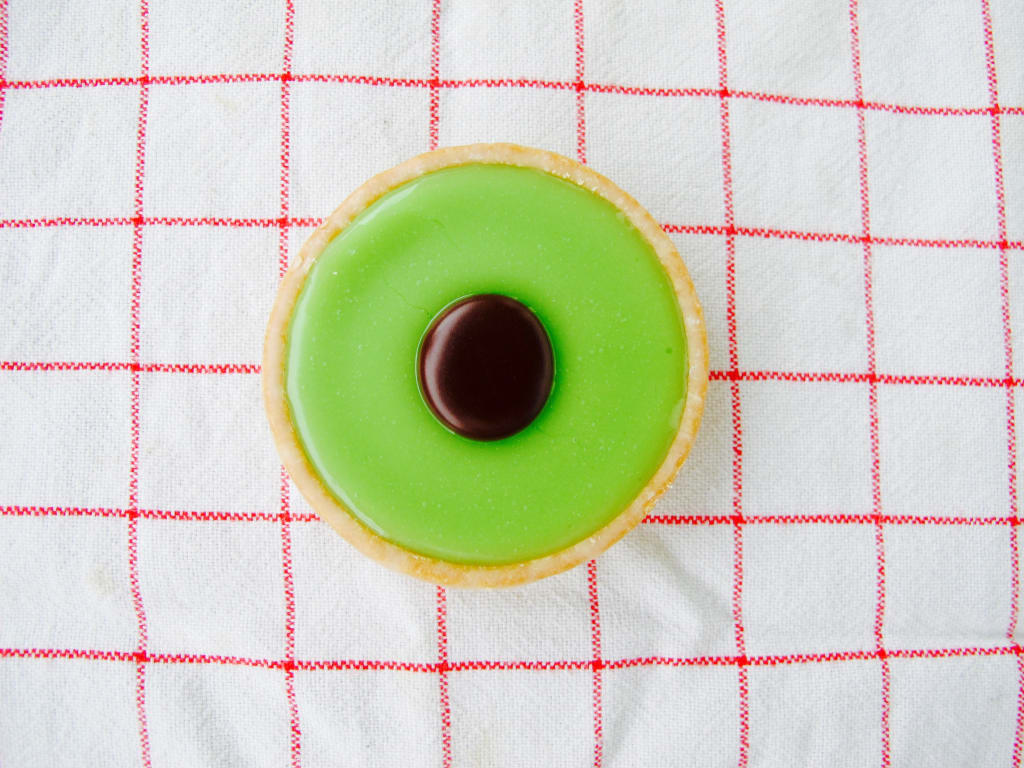 Being an (expatriated) Swiss myself, I can confirm that the legend is true: cheese and chocolate are truly crucial to our alimentation, and it goes to the point where my friends are required to sneak a few tommes (a meltingly soft cheese) into their suitcases when they come to visit. However, not many people outside of the country know about the other little wonders embellishing our breakfasts, lunches, dinners or coffee breaks. Lucky you, curious foodie, here is a list with 7 specialities, all Swiss-made, that should stimulate your taste buds and make you want to risk a trip to the Alps!
1. Läckerli
Pronounce "lay-ker-le", this fancy word that could be translated as "sweetness", is the name for small squared cakes similar to gingerbread, but with almonds, orange zest and frosting. A good Läckerli is soft, not too sticky and not too dry; any Swiss-German grandmother will confirm that. Originated in Basel, you can find them in a few bakeries, but the place to go to is the legendary Läckerli Huus ("Läckerli House" in Swiss-German), a confectionary making the famous cakes since 1903.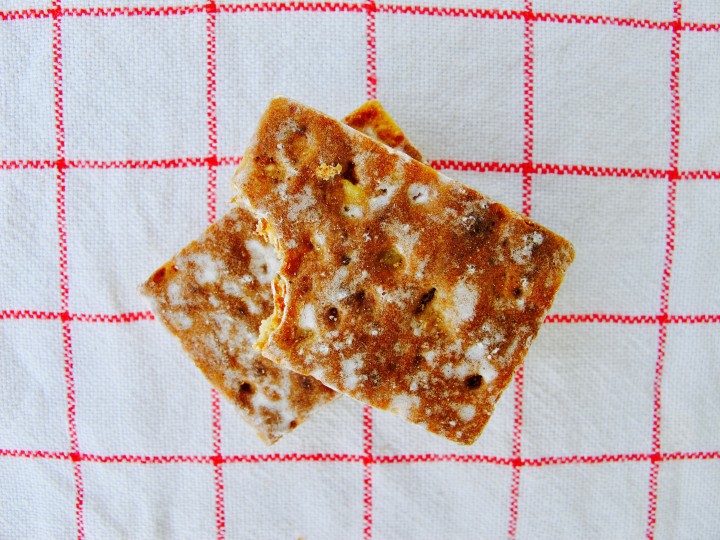 2. Carac
If I mention a green and rounded shape, would you guess that I am talking about food? Probably not. But "Carac" is not the name of a flying saucer or any other UFO, rather that of a little pastry, very popular and typical of the French speaking side of Switzerland (see first picture). Its green frosting (and not any other colour!) envelops a thick and tender ganache truffle, placed on a tasty shortbread biscuit. The question now is how you would proceed? Is it better to munch on it or to eat the frosting first? Everyone "caracs" differently.
3. Cenovis
The British have their Marmite but we have Cenovis! Same concept: either you hate it, or you love it. Its recipe is as confidential as Coca-Cola's, but we know that it contains brewer's yeast, mixed with vegetable extracts. The yeast was originally conceived for beers, in 1931, to suppress their bitter taste. Back then, a group of brewers decided to buy the recipe and to turn it into a brown and creamy paste… the Cenovis!
4. Cervelas
When I was a child, it was impossible to imagine a picnic, or a school trip, without a Cervelas. The fun part about it was to find a branch that would serve as a spit to roast the sausage on a wood fire. Extremely popular (in 2007 it made up 30% of the Swiss production of sausages), the Cervelas is added to potato salads, cooked in the oven with cheese or bacon, eaten plain, or even with a crust! Its secret is a little bit of lemon and sugar in the original recipe, and that is what leaves it crisp once it's cooked.
5. Meringue
This dessert that looks like solid and sweet clouds can also be Italian or French, and what makes the difference between the recipes are the details of the preparation. The Swiss meringue, then, has its own particularities: it is a must after having enjoyed a good Fondue, (yes we don't always care about eating healthy) on a cold winter night, with white wine, and, most importantly, accompanied by a thick and double cream, Double Crème de Gruyère. As the name suggests, the cream comes from the Gruyère area, where our famous Gruyère cheese is also made.
6. Rösti
Another Swiss-German word that looks unpronounceable, the Rösti (say "rosh tee") is a kind of potato fritter. It used to be a breakfast dish, eaten by farmers in the countryside of Bern. Nowadays, it is mostly cooked as a side (with Cervelas for example!), but in some Restaurants in Basel, you can order it as a proper meal, seasoned and mixed with many ingredients, like sausage, or… cheese obviously!
7. Biberli
When Christmas is around the corner, food closets usually become Aladdin's cave. In many Swiss houses, they are overflowing with Biberli, which are soft and round honey cakes stuffed with a delicate almond paste. Their particularity is their appearance: on their dough you can find traditionally carved scenes of the old times. Cows walking in the middle of green hills, men and women in regional costumes and other images give an idea of what everyday life in Appenzell, the area where the cake comes from, might have been like a few hundred years ago. However, if you decide to go hunting for the cake in other cities, you will probably come across what looks like a friendly teddy bear. But keep in mind that it is in fact a bear, symbol of courage and power, and emblem of the Swiss-German area of Appenzell.