7 South African Foods You Must Try
Explore the incredible delicacies of a country built by many cultures, here are 7 foods you must try during your visit to South Africa.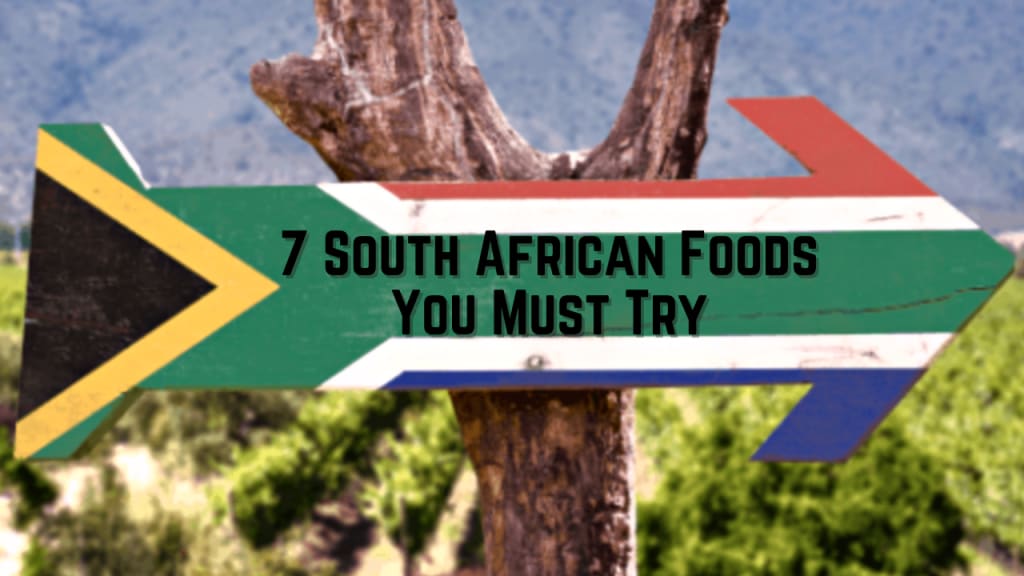 If you know anything about South Africa, you will know that it is a country that has been influenced by MANY different cultures: French, Dutch, Malay, as well as the many indigenous tribes: the Zulu, Xhosa, Tswana, Sotho, Buntu, and more! And with this many cultural influences, there was always bound to be an abundance of delicious foods!
Biltong: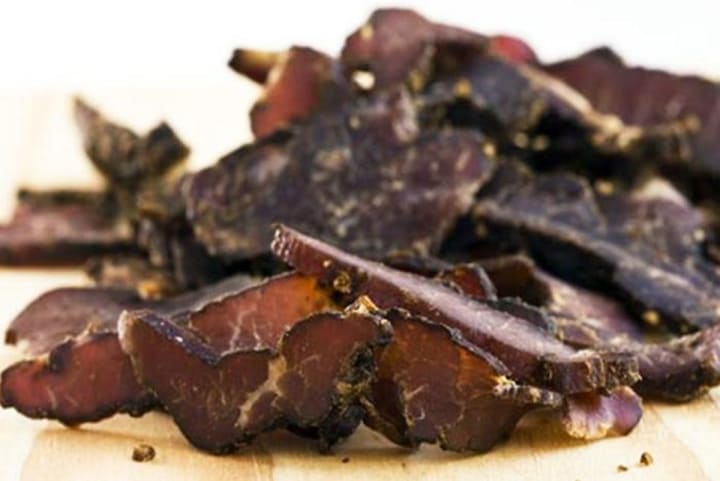 Biltong is probably one of the most well-known snacks originating from South Africa. Roughly translating to 'strip of meat,' and is often confused with the American Beef Jerky, Biltong is a dried, cured meat that is usually made from beef or game meats like ostrich or kudu. From humble beginnings as a cured meat that had been made purely for its preservation as the African forefathers trekked across the continent, to be the spicy popular snack that it is today! Biltong is loved by many South Africans but can be an acquired taste for others.
Boerewors: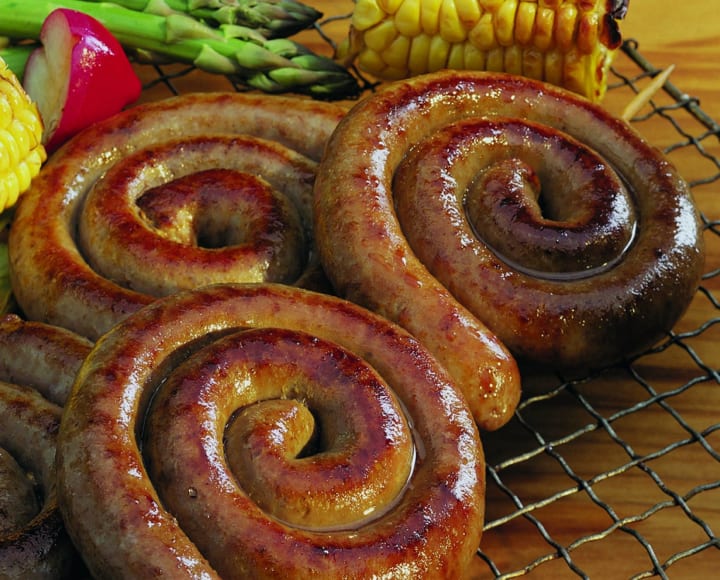 Boerewors is a type of sausage which holds a special place in South African cuisine! Its name is derived from the Afrikaans/Dutch words for farmer (boer) and sausage (wors). It is traditionally made up of beef, pork, game meat, or even a mixture, with a great deal of spices. Boerewors usually appears as a long sausage spiraled into a circular shape and is best cooked on a Braai (Afrikaans for barbeque.
Droëwors: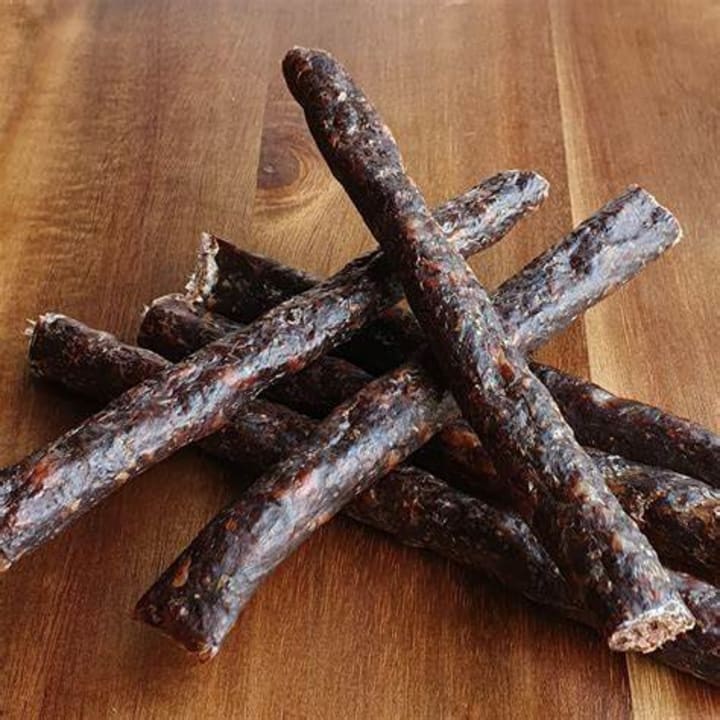 Droëwors, which translates to 'dry sausage' is a Southern African snack that is based on the same sort of recipe as Boerewors but is cured and preserved much like Biltong, so its practically the best of both worlds! Droëwors is usually much thinner so that it can be preserved more quickly before the meat spoils.
Pap: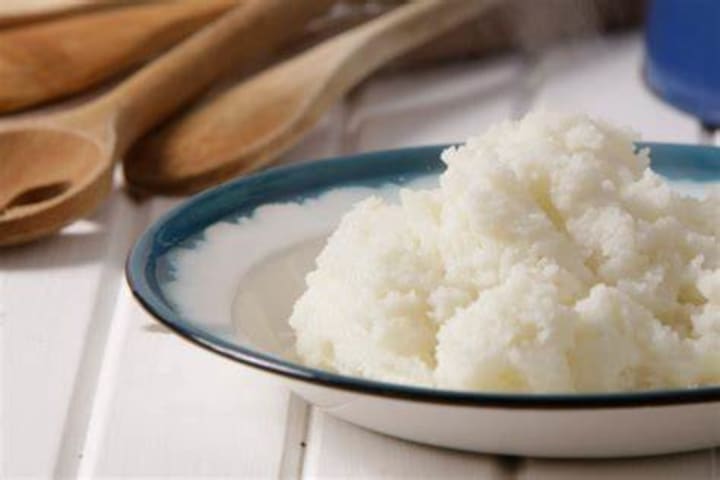 No Braai would be complete without a big ol' pot of Pap! Also known as Mieliepap, which is Afrikaans for maize porridge, Pap is a traditional porridge/polenta made from coarsely ground maize and is a staple food of the Bantu people of Southern Africa. Though it originates from Kenya, Pap is seen to be eaten across the majority of Southern and West Africa. It is a robust carbohydrate that is subtle and a perfect vehicle for stronger flavors!
Potjiekos: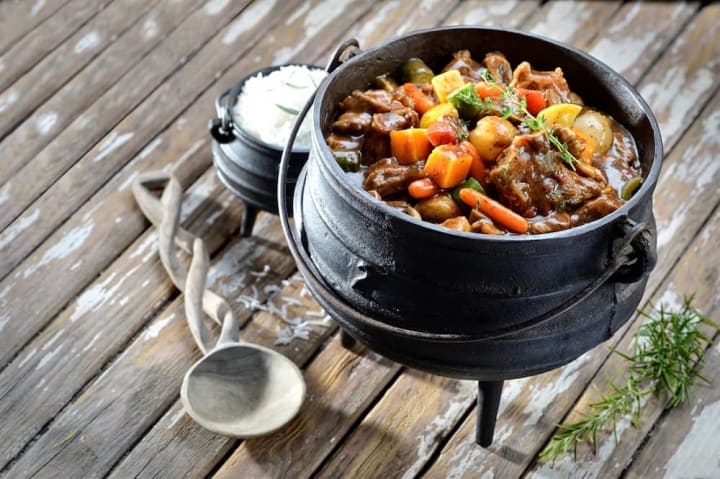 A quintessential South African food that was born out of a necessity to cook whilst on the move! It had been popularized during the Great Trek, where Dutch-speaking inhabitants of the British-run Cape colony left to live beyond the reach of the British. While on their travels further into the continent, they would cook on open fires and began cooking with a cast-iron, three-legged pot [the potjie] to create Potjiekos: a stew made of meat, vegetables, and potatoes. The difference between a Potjiekos and a stew being that the Potjiekos is never stirred whilst cooking.
Milk Tart: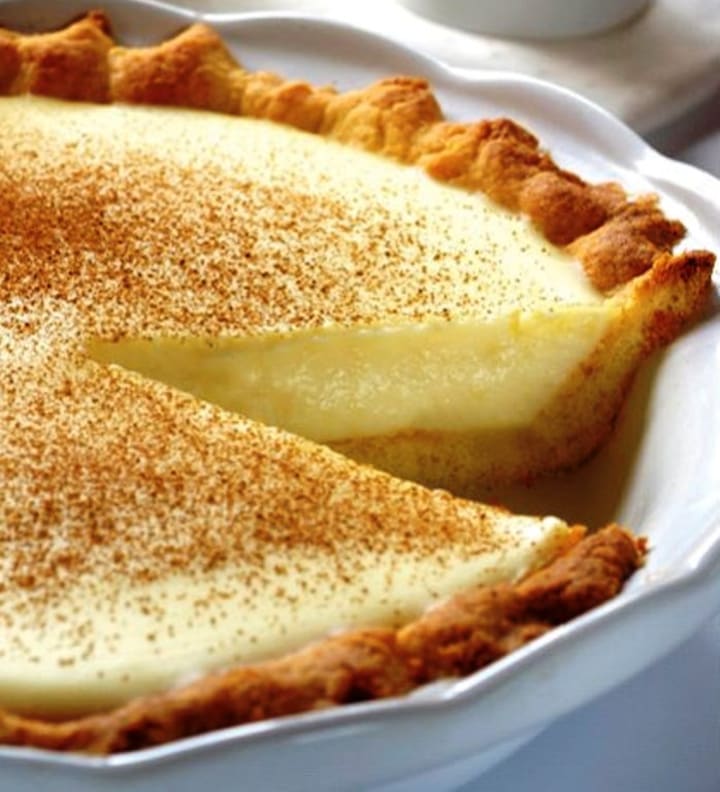 The Milk Tart, otherwise known as 'melktert' in Afrikaans, is South Africa's milky answer to the traditional custard tart. A recipe imported by the Dutch, the Milk Tart is nevertheless a part of the fabric of South African food. Every year, the 27th of February is even celebrated in South Africa as the official Milk Tart Day!
Magwinya:
Magwinya, also known as fat cakes, are a guilty pleasure! Though rather unhealthy, it can be described as a deep-fried South African doughnut and are often sold by street vendors with fried chips, making them extremely popular with high schoolers! They are loved for their tastiness and simplicity, practically any type of flour can be used, and they'll still be tasty! It can be made as a sweet or savoury cake and served with virtually anything!
____________________________________________________
Thank you for taking the time to read our blog! If you enjoyed the content or learnt something along the way, please consider leaving a '<3' below and Subscribe for updates on our future stories!
If you wish to support us on our mission to provide free, weekly infotainment for you to enjoy, please consider pledging a small donation or a tip - all donations help us to create our work and support us as creators.
If you wish to begin your Vocal journey, join the Vocal+ programme to get more for your work! Earn more per view, withdraw your profits quicker, and gain access to Vocal+ Challenges with prizes to be won every week!
Use the link below and begin your Blogging career today!
https://vocal.media/vocal-plus?via=peoplejss
You're the reason we can continue doing what we love and making all this possible. We are forever grateful for your support!
pop culture
About the author
Quirky articles on various subjects to pass the time! Don't stay quiet people, Just say something!
Facebook Page: https://www.facebook.com/PeopleJSS
Twitter: https://twitter.com/PeopleJSS
Reader insights
Be the first to share your insights about this piece.
Add your insights