11 Things That Will Annoy Your Waiter
Get ready for the restaurants to reopen!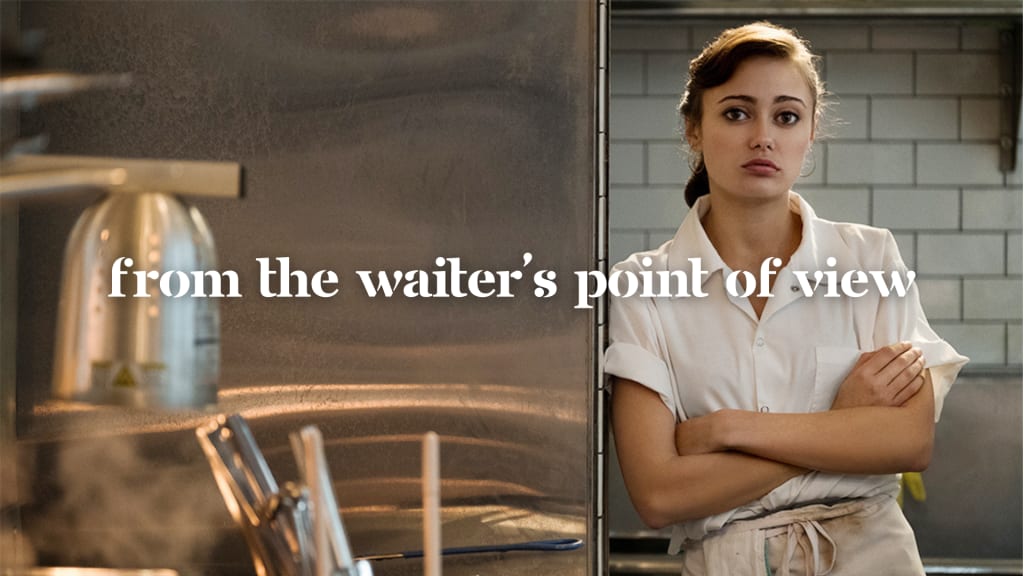 A still from Starz's Sweetbitter
We all know what we don't like about restaurants. But do you know what things irritate your waiter? Probably not, because we are trained not to show it. But it doesn't mean that stuff doesn't get behind our skin.
As many restaurants worldwide battle the ongoing pandemic and get ready to reopen for indoor dining, let's make sure we all make it easier for staff to work in the hospitality industry.
Here are some of the common waiter triggers that I've encountered many times as both a waiter and a host working in multiple restaurants:
1. Not tipping
If you worked in a restaurant at least once in your life, you always tip or pay the service charge. You do that because you know how it is to be on the other side.
Understandably, some people remove the service charge from the bill because they are not pleased with the service or can't afford it (which is hard to believe when they spend $200 for dinner). The reality is, if you have the money to eat out in a nice restaurant, you probably also have the extra 10% to pay for service.
When the service is smooth, your waiter lovely, and the overall experience fabulous, it is significant to leave your waiter a tip or pay the service charge.
In many restaurants, service charge is equally divided to every FOH (Front of House) staff member and sometimes even FOH and BOH (Back of House). For some employees, that extra payment to their salaries makes a huge difference. Keep that in mind the next time you hesitate whether or not to tip.
2. Bring your own birthday candle. And no, sorry, we don't do free birthday gifts.
So many times, once the birthday girl/boy goes to the bathroom, their friend waves at you and asks, "Hey, it's my friend's birthday, can you do something for her/him?" Here we go again. "Did you bring a candle or a cake or anything? I'm more than happy to set it up for you." And once they hear that, they go, "Oh, no, I thought you might have something, but if not, then nevermind." Not every restaurant stocks up birthday candles, so think about getting one yourself if you need it. And like, come on, it's your friend's birthday! Don't be cheap.
"It's my birthday. Can you get me something special?" Most of the time, I'd love to, but the reality is, I have no power to do that. You have no idea how many people weekly spend their birthdays in restaurants. Some venues can't afford a gift or applying a discount to every single birthday party. I can ask if your dessert can be on the house, but if my manager says it's not possible, don't make me feel responsible for ruining your day.
3. Can you turn off the air conditioning?
I get the fact that it gets chilly in some restaurants. I, myself, don't like to be cold when I eat. But there's a bit more to the AC than a simple on and off switch.
Usually, the air conditioning is one big system connected throughout the restaurant. It means that we can't just turn off one of the units and keep the others working. Restaurants tend to get stuffy, especially ones with open kitchens. The AC keeps the room cool and fresh. The ventilation must be on at all times to improve air quality and stop any condensation.
The kitchen staff sometimes works with ridiculous temperatures coming out of the ovens, pans, and all that jazz. The air-conditioning is also for them. Not to mention the waiters who run around in their uniforms holding hot plates and nowadays wearing a mask and a visor.
So no, we probably can't turn it off, but maybe we can increase the temperature.
4. Leaving a total mess behind you.
I get it. When you go to a restaurant, you don't want to worry about things such as cleaning. But be mindful of the state in which you leave your table. There's nothing waiters love more than scrubbing the leftovers of pasta from a baby chair.
What's important to realize is that waiters don't just serve you. They also clean after you once you're gone. The messier your table is, the more time we have to spend on cleaning it. Even if you decide to leave your table in a nasty state, at least tip your waiter to show him some respect.
5. Saying that you didn't order something when you know you did.
The funny thing about this one is if you don't like what you ordered, you can say it. As long as you haven't eaten most of it already, no one will charge you for it if it was untasty. That's how all good restaurants work.
But don't tell me you didn't order something when I can remember you clearly doing so. You know that I cannot tell you that you're wrong, and using that against me is quite disrespectful.
6. When that one person says, "It's so expensive here."
When you hear that, the first thing you think is: "Go somewhere else." Harsh, but true. Once you decide to sit down and dine in a restaurant, take on the fact that the prices are what they are.
Usually, no one goes to a restaurant they have no clue about, not even reading the outside menu stand. You always have a basic understanding of the prices. So once you're in, don't complain about the costs to your waiter.
Generous for you to assume that we have the power to change the menu prices, but unfortunately, we do not. We want you to have the best possible experience, so once you're in, treat yourself and let go this one evening.
7. Asking for a different table more than once.
There's nothing more frustrating in a busy restaurant than customers endlessly asking for a different table. Depending on how busy the restaurant is, the challenge varies. Sometimes for a quiet lunch, a customer can move multiple times without anyone being too annoyed about it. But during a busy service, in a well-known restaurant, those situations don't sit well with the staff.
It's okay to ask for a different table. Sometimes, I do that too. But it's important to read the room. When you see your waiter running like crazy and all the tables around you busy - the possibility of a switch is unlikely. Also, keep in mind that some empty tables are reserved.
8. "What are they eating?"
Please, don't point at people eating next to you in a showy way and ask what they're eating. Some people don't like to be stared at while eating (I think most of us, right?). Your pointing gesture not only puts them in the spotlight but also suggests that we talk about them.
Of course, that's all depending on the overall vibe of the place. Sometimes parties chat between each other and joke around. That is a totally different situation. When you know someone is comfortable with it. But overall, when you ask me what a table next to you is eating, be discreet. Describe to me which table you mean without pointing at other guests.
9. Asking your waiter for something when they're speaking to other customers / walking with hot plates.
One of the most annoying things that I experienced working as a waiter is customers feeling superior to other guests. It feels ridiculous to type it, but some people wave at me while I speak to other customers. Unfortunately, it happens all the time. What's important to realize is that no one will drop taking the order to pass you salt. So, be patient and wait for those extra twenty-seconds.
As waiters, sometimes, we walk around with piping hot plates. Usually, carrying three or more at once. At that moment, the main priority is to arrive at the table and safely put them down. Again, be patient and let us first drop off anything we're currently carrying.
10. Seating yourself without speaking to any staff member.
Any good restaurant takes the seating plan seriously. Whether it's bookings only or walk-ins and reservations, every table is a different story. As a host, I'd often have the entire table plan organized for the whole day. That's how busy some restaurants are.
Whenever someone manages to walk in and take a seat without speaking to a staff member, the chaos begins. As a waiter, you do your job and start serving the customer. Usually, the lack of the menus on the table is a sign that customers sat themselves. Then, the awkward conversation starts. At the end of which you have to let the people know that unfortunately that table is booked for someone else.
Even when the restaurant is empty, always speak to a host first before seating down. In ten minutes, all the bookings might start coming in.
11. The issue is never in you not liking something, but in how you say it.
There is literally nothing annoying for me when someone says they don't like what they ordered. Whether the issue is the temperature, the seasoning, or an unidentified bug (which usually turns out to be just a mushroom), there's no stress. We can substitute the dish with anything else on the menu on the fly. Or we can take the course off the bill (plus remove the service charge and very often apply a discount/get you something for free).
Unfortunately, some guests end up getting aggressive when what they order turns out to be not what they expected. The reality is, the kinder you are about what you don't like, the better response will be from staff.
Thank you so much for reading!

If you enjoyed this article, please leave a like :) Any tips are always appreciated. Be sure to check out my other stories by clicking HERE.
list
Look at you doing what you once thought you couldn't do.
Actor / Writer
@marcelgrabowiecki on Instagram
Receive stories by Marcel Grabowiecki in

your feed