10 Slim Down Items You Need On Your Grocery List
Healthy Weight Loss Edition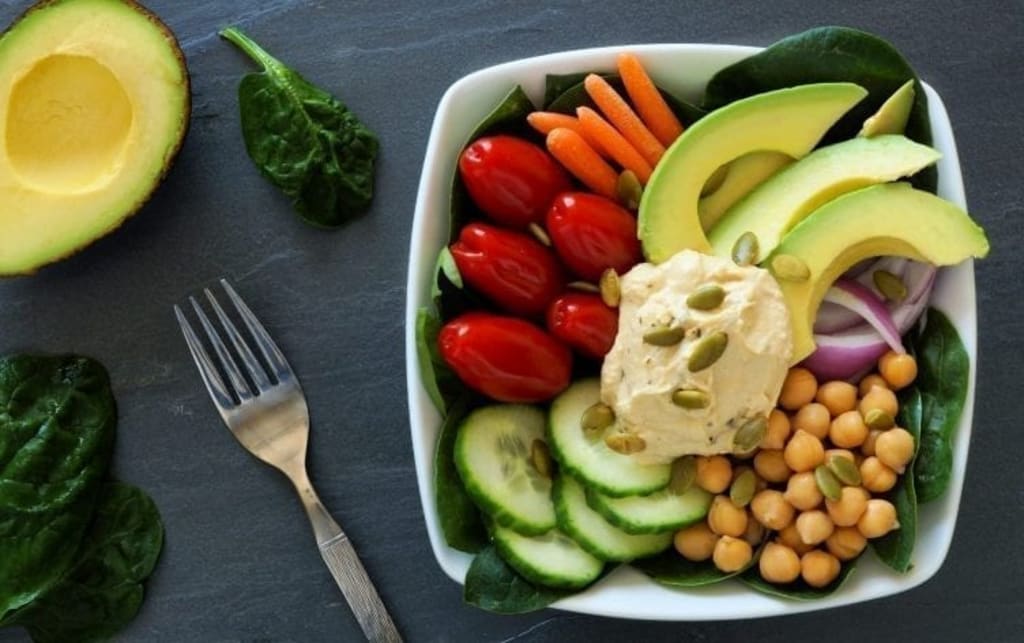 I used to do the same thing - scroll through countless screen shots of "healthy food" and " healthy meal preps" while trying to game plan for the week. Or even worse - hit the grocery store hungry with no plan.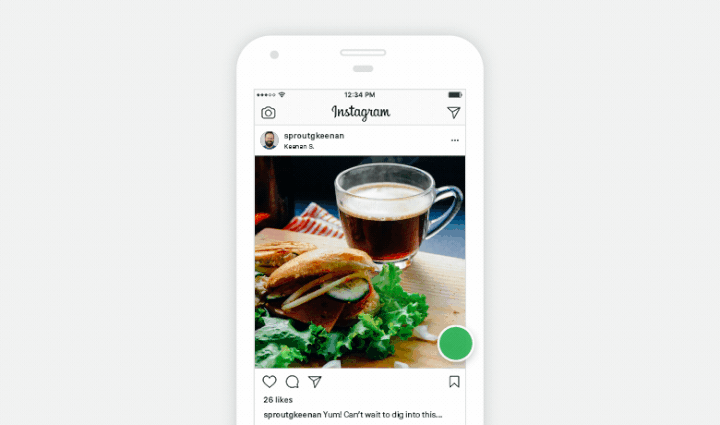 My first tip: Keep it simple. We know what you want to eat and we know what you should eat falls somewhere in between what you will eat so keep it simple.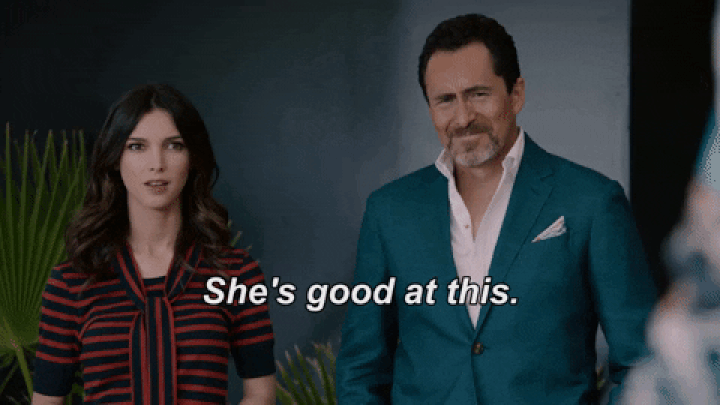 Buy the items you will actually eat - items that are healthy and versatile that work for YOUR lifestyle.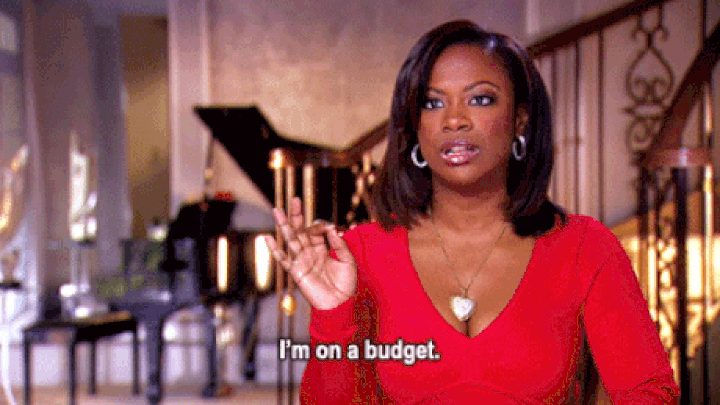 My second tip: If you don't buy it, you won't eat it. Out of sight, out of mind and to be honest, you really don't need that new pineapple cheese dip thing....you really don't.
Like- let's face it, EVERYTHING in the store looks good with the right color palette, font and seductive angles but it's just not making the list week.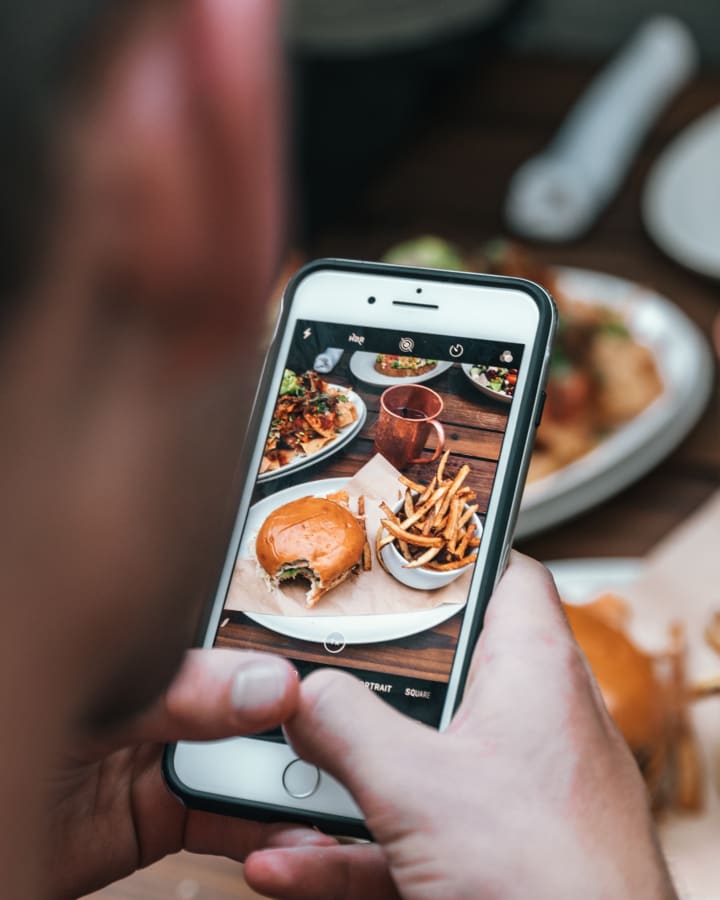 I know, I know - you have a story about why you have to buy that "bad" item every week.
"...it's the only thing your toddler eats" (toddler has unlimited snack supply at all times everywhere they go) or you're... "... saving the cheese block for girls night" (definitely gone way before girls night) or you "...had a long day and just need a glass of rose" (drinks entire bottle of wine)
So again, let me help you out this week: just simply don't buy any mindless items. Make a real list this week. No more mindless shopping. Write out what you need + only buy those items = leave the store/ run if you have to.
No plan? Brings you to mindless chip land.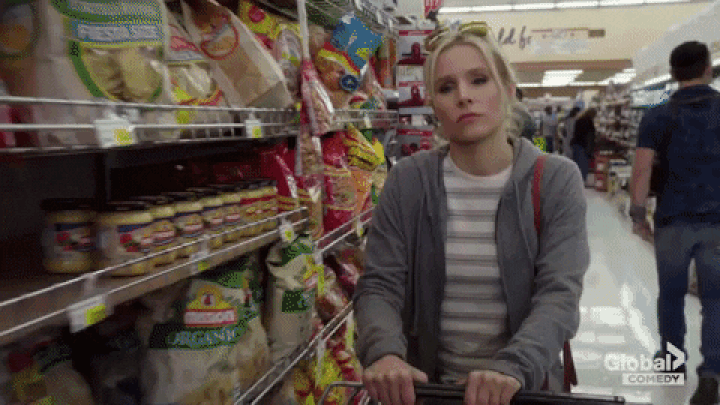 We all have those mindless items that we just automatically buy every week - so now that we've had that talk, now that you're ready to give it a few days before you pick up that turtle dove ice cream; I can get into this week's healthy grocery add-on's.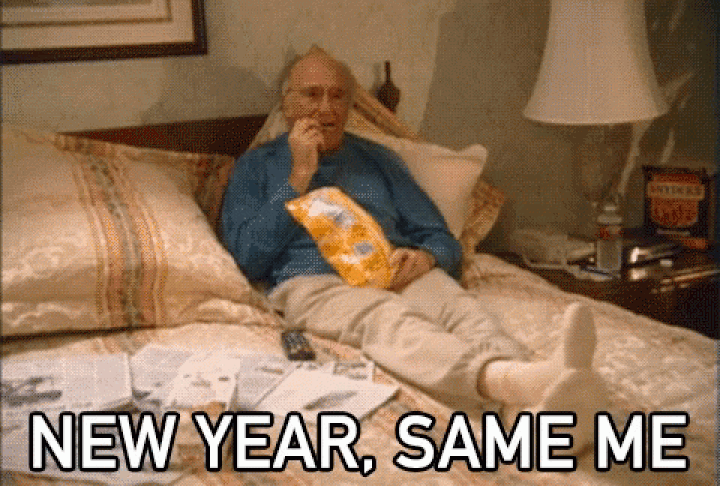 Losing weight or getting back in shape is all about *adding* healthy items to your fridge that are also really versatile.
In the long run, you'll not only build a great habit while you lose weight but you'll save a ton of money.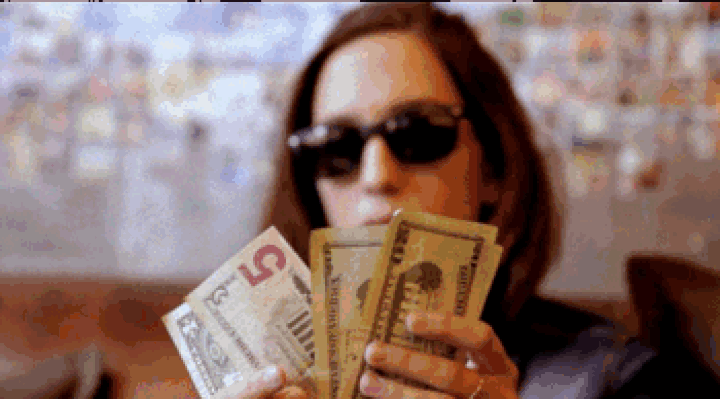 Here Are The Top 10 Versatile Items You Want To Keep In Your Fridge To Lose Weight + Stay On Track This Week
1. Spinach
Saute it + add it to a salad + add it to a pasta dish + add it to your scrambled eggs + add it to your soup + add it to a shake = spinach can literally go with anything and it's great for your digestive system.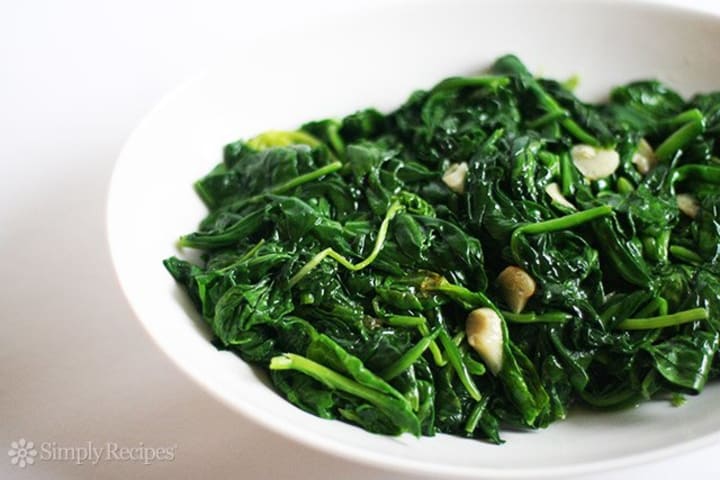 2. Vanilla Protein Powder
Doesn't have to be vanilla but it goes with everything! Add it to your baked items for extra protein (highly recommend baking with it) + start making a shake a day + mix it into oatmeal or yogurt = it's an easy (delicious) way to add more protein to your diet | Check Out My Easy Protein Muffin Recipe Here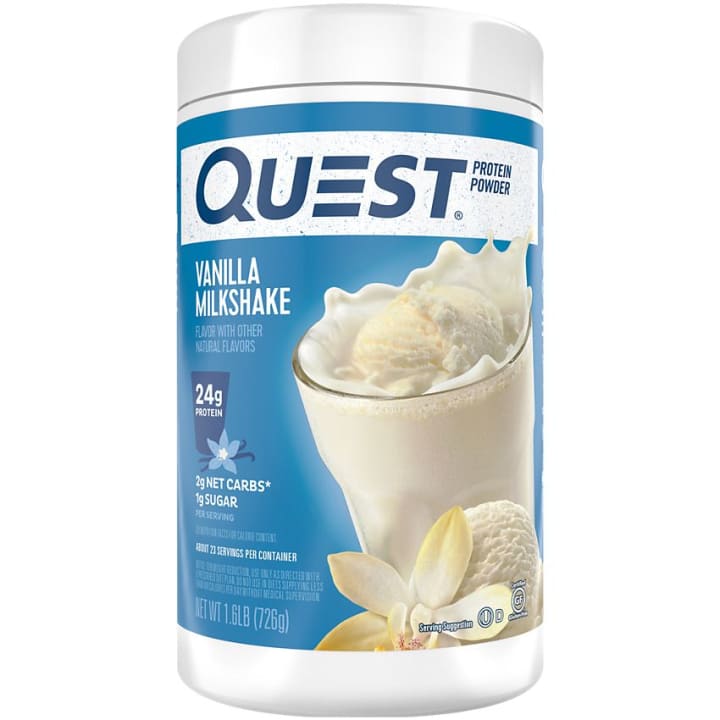 3. Berries | Fresh + Frozen
I try to just get what's on sale but I usually go with blueberries + strawberries = this mix is great with cereal + yogurt + granola + oatmeal + shakes + as a side with breakfast + as a snack + or even as a dessert = so grab those antioxidants girl and yes, stick to berries, they are lower in calories. Also, grab some frozen berries for protein shakes/ bowls.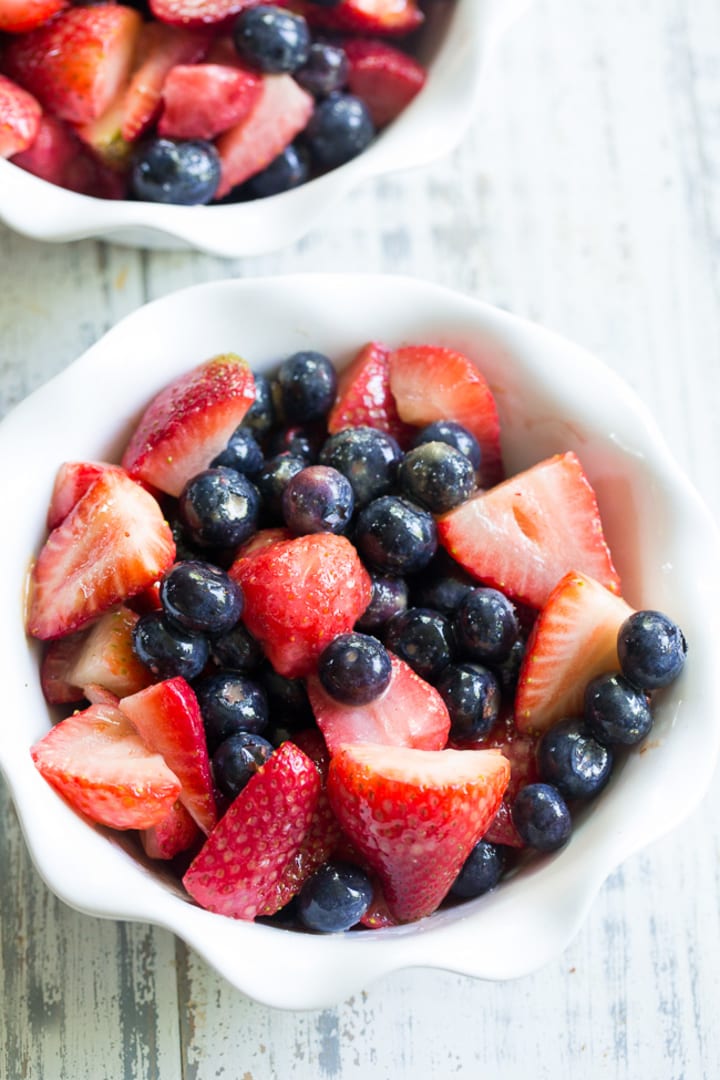 4. High Protein Vegetable Burger
Definitely a MUST but definitely read the back; with all this "meatless" hype going on - a lot of the vegan items you see in the frozen section have high levels of sodium, chemicals and preservatives.
Dr. Praeger's is a great brand in general - really limits preservatives.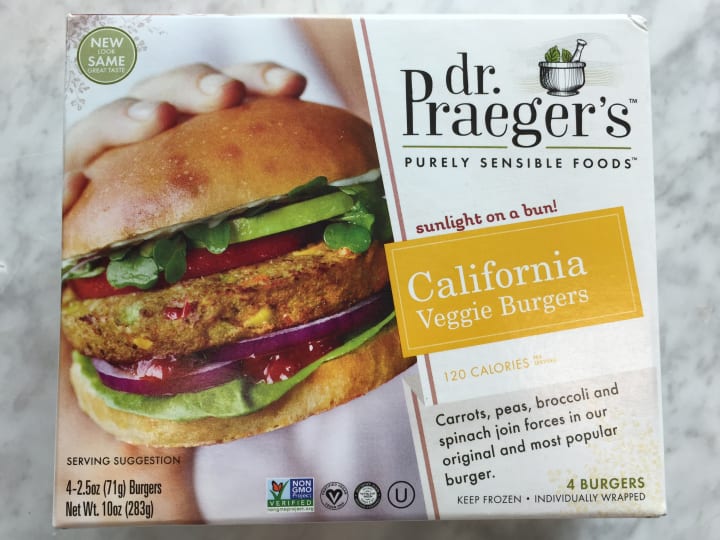 Side note: If you think you don't care about preservatives- just picture that meme of a McDonald's burger not rotting due to preservatives. Yes, the one with the picture of a burger and fries still looking fresh to death 180 days later; (giving you time to go Google it) welcome back - it matters and that's why there's 100 documentaries about why McDonald's is bad, blah, blah- but it's not just McDonald's, it's actually an industry standard.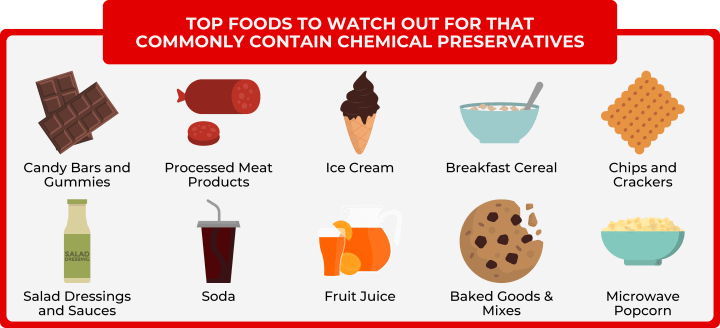 However, I think we both know it's also all about balance (pass me the fries) so you don't have to go off the grid and only eat organic tomatoes for the rest of your life but try to limit sodium and preservatives in your "frozen" products.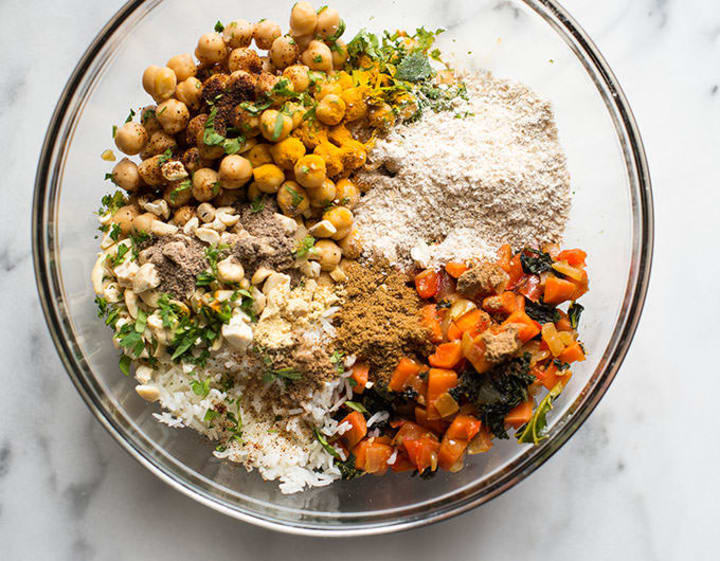 Here is another great frozen veggie burger I found at Trader Joe's with 30 grams of protein per serving. It's definitely a "health" saver when I'm running late and I need to make a quick dinner that's high in protein.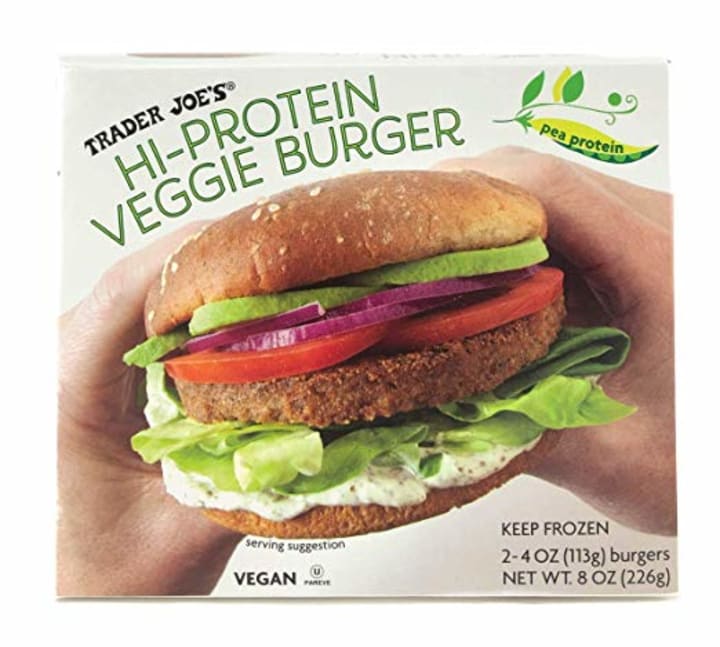 5. Big Waters
Hydrate, hydrate, hydrate = if you are on the go (most of us are) buy 1.5 liter waters to keep in the fridge or invest in a HydroJug. Half of your health and weight loss battle is just simply hydrating throughout the day.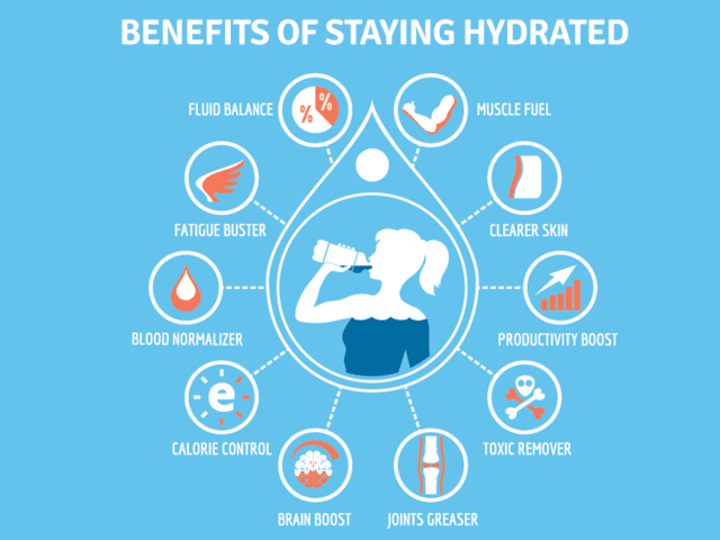 I can tell you that I was definitely prone to not hydrating as much as I should and putting this item at the top of my grocery list reminds me to stay hydrated + sets me up for a successful week.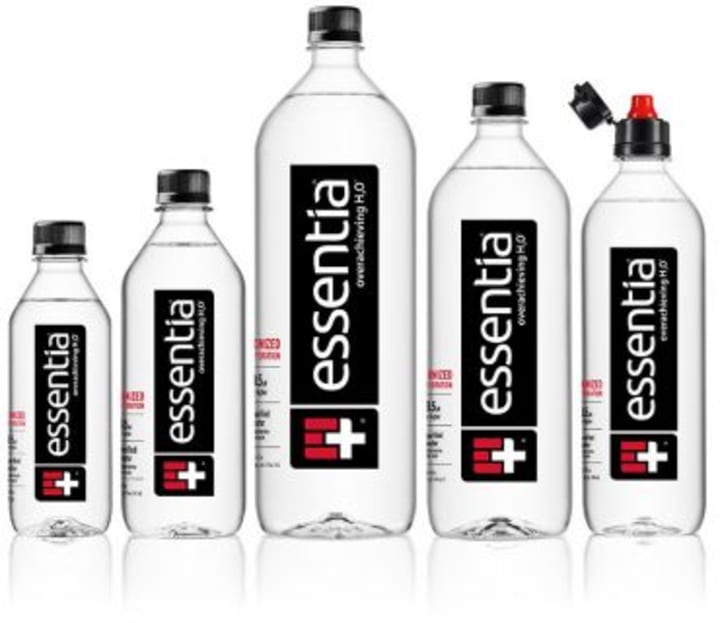 6. Eggs + egg whites
Probably already in your fridge but they are a staple for a reason.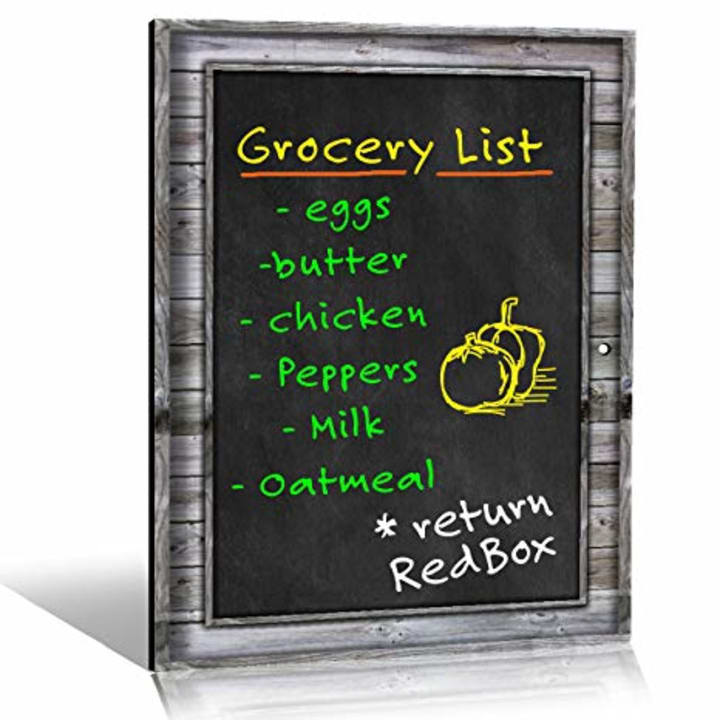 You can make an egg for breakfast + prep out an egg salad for lunch + make an omelette for dinner + use it for baking + add it to your stir-fry for more protein = eggs are one of the best sources of protein you can add to your diet this week and no - no egg diet required, one or two a day is plenty or if you're not s fan of the yolk - sub it out with egg whites.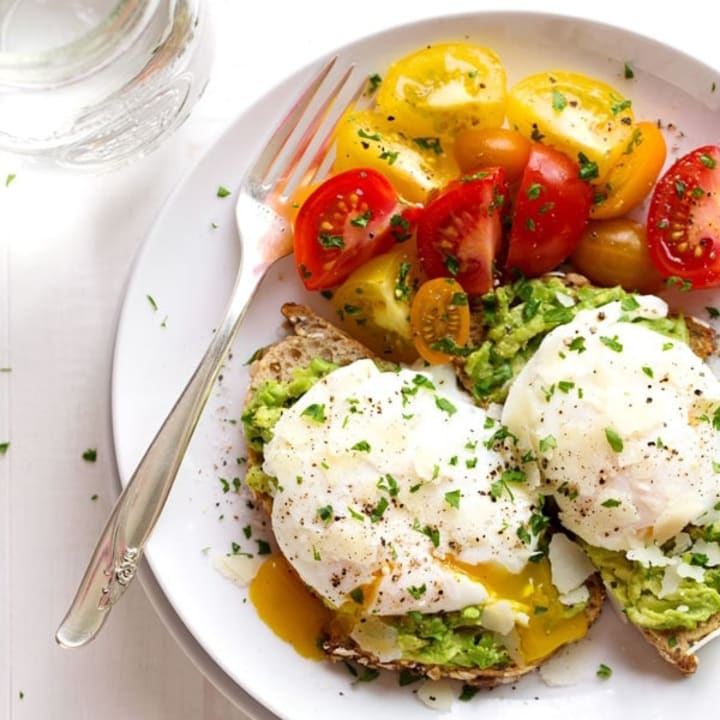 7. Ezekiel Bread
This is the only bread you should really be consuming on a daily basis if you're trying to lose weight or maintain a healthy system - aside from local pita bread. (your local pita bread will usually have under 5 ingredients, low calories and no preservatives)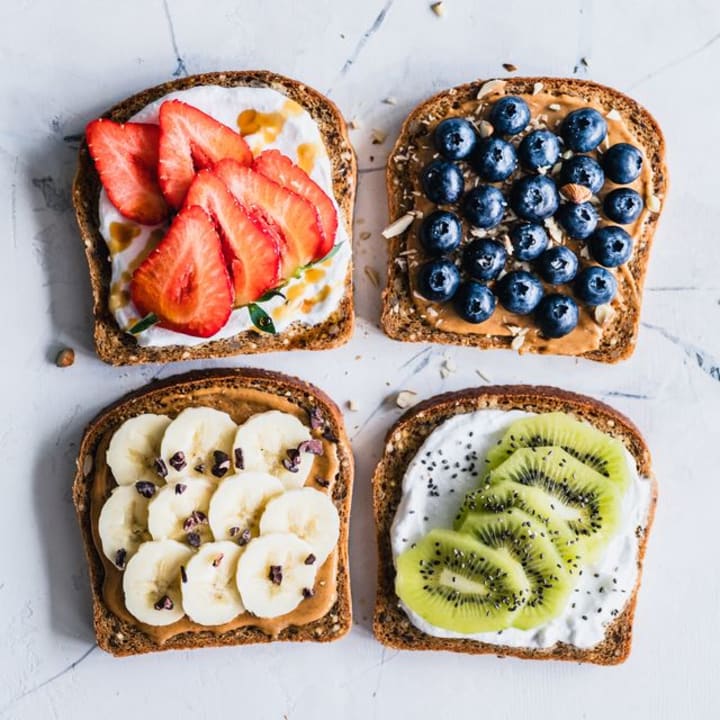 Ezekiel bread is different because it is high in fiber + high in nutrients and it's a really good source of energy.
Make a sandwich + have a slice for a snack + add a slice to your breakfast = but definitely worth swapping your regular bread for Ezekiel bread only.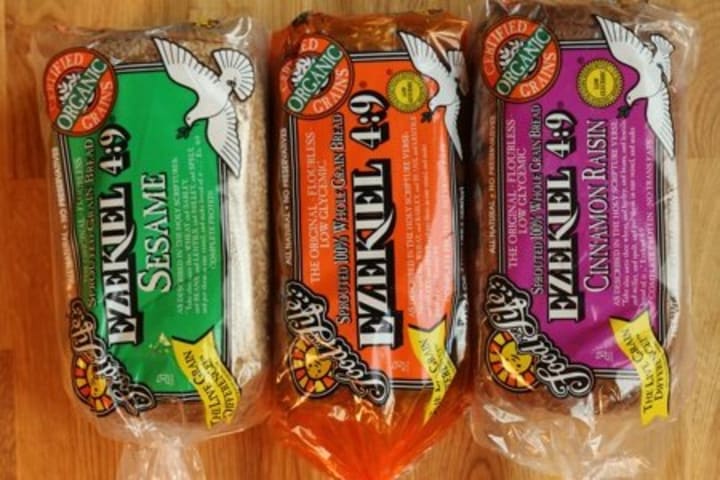 8. Avocados
Always at the top of the list for me. A lot of people talk about the "healthy fats" which is true - it's very filling but it's actually 75% water so it also helps hydrate your system, boost metabolism and help with digestion.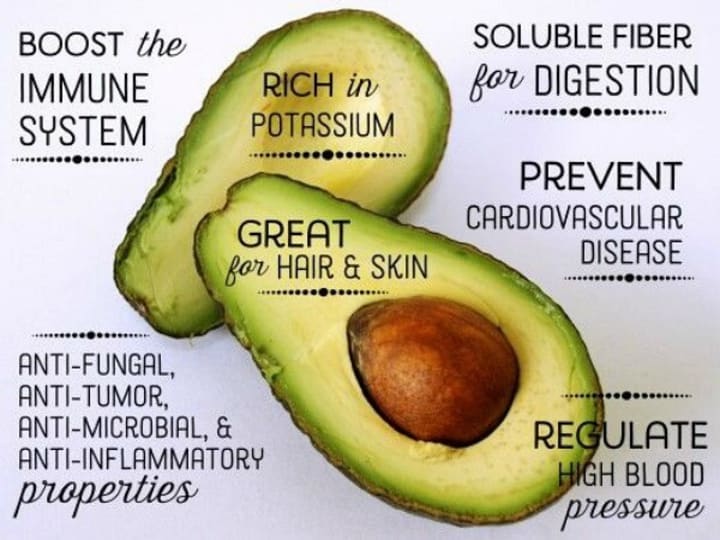 Add it to a salad + make an avocado tomato cucumber salad + add it to a piece of Ezekiel toast + add it as a side to your breakfast + a smoothie = avocado is honestly, the answer in most languages.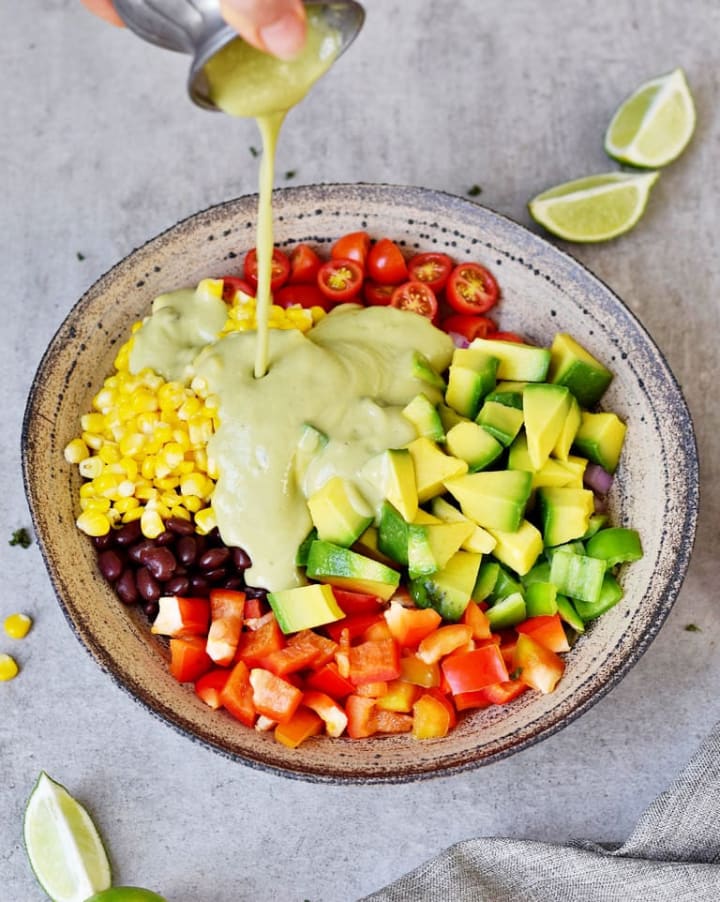 9. Zucchini
This is the best vegetable to buy fresh because it holds well in the fridge through the week and it cooks quickly.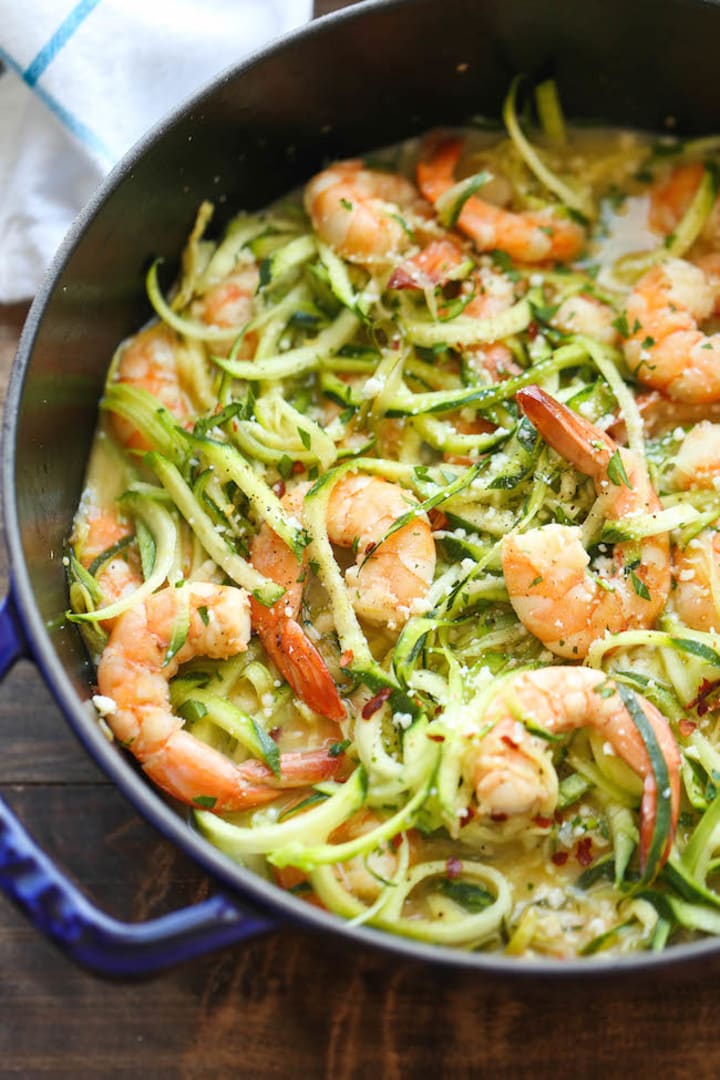 Grill them up + make a stir-fry + make zoodles + zucchini fries + zucchini chips + zucchini fritters + zucchini pizza crust = personally, zucchini's are THE ORIGINAL cauliflower for me, when in doubt, I'll use a zucchini to make it. It cooks faster than any other veggie, it's super versatile, low in calories and packed with potassium.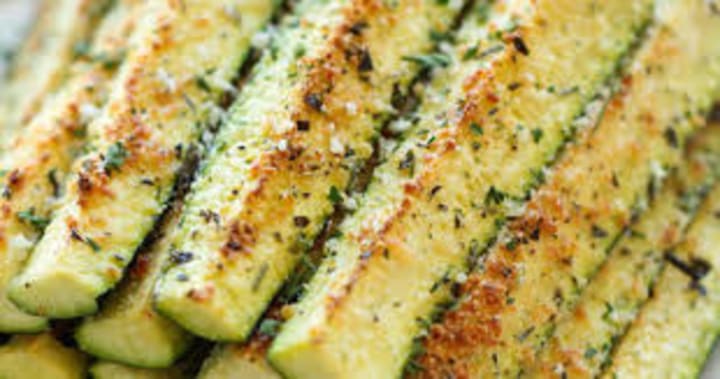 10. Apples
An apple a day keeps the low energy + hunger cravings away. When I wanted to swap out chips for a healthy snack, I was pretty bummed that all roads led to 1 apple + 2 tbsp of peanut butter/ almond butter or with a handful of almonds.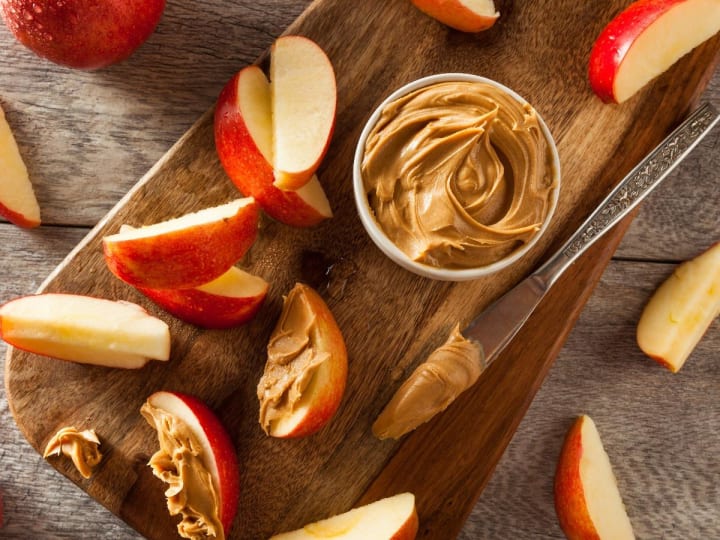 But, it's actually delicious and I noticed a HUGE difference in my energy levels almost immediately.
Great for your metabolism + digestive system + gives you a ton of energy + great on the go = you can add apples to your salad + add them to a PB sandwich + turn them into a healthy dessert (add some shaved almond and chocolate chips) + or just have it plain as a snack.
Alrighty, I'll be sure to put out some more weight loss recipes and healthy meals soon. Definitely check out my other blog posts here. For more weight loss tips, you can find me throwing down daily motivation and healthy mindset pep talks on Spotify + Apple + Pandora! Listen To: Chelsea Swift Is Your Spirit Animal | Listen Here