Without Him
Not My Dad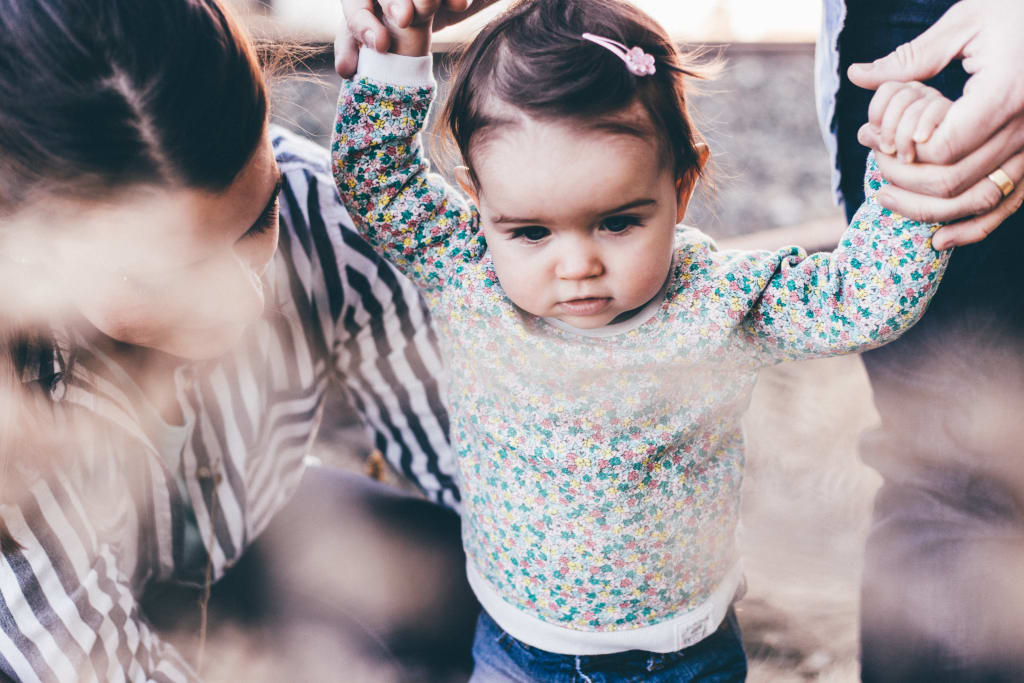 I yearn to know him, so I can Know myself. I want to know why he left. Why he never came to see me. I wonder if he even thought about me, about the new being he helped bring into this world. How can someone just leave part of themselves behind without a thought? A part of them that was molded into the most innocent of beings. I ponder over reason why he would have wanted nothing to do with me. And so I cry at the thought of ever having to confront him. Not knowing my father growing up was a challenge for me; because, it felt like the key to understanding the map of me was missing.
My mom is usually the one I can count on to tell me the truth, good or bad. To her I am like a friend to whom she can gossip to. At a young age she informed me that the man who I called "daddy" was not my biological father at all. At the time I didn't quite understand what the words she had uttered meant. My little mind couldn't wrap itself around the concept that the man who is my dad was not my dad. Though as I grew older I started to realize just what she meant. The questions filled every crevasse of my mind and begun to leak out, like the filling of a cup to the extent that it overflows. I wanted to ask about him I just didn't know how to ask. My mother is a secretive person when it comes to matters such as this. I feared that if I asked my mom about him it would bring up old memories and she would shut me down. But it was those memories that I believed to be the key to knowing myself fully. I finally mustard up the courage to confront her about my biological father. Though the story she told was tear jerking for her but un-answering to me. What I heard was merely her viewpoint of him, barely anything tell of who he really was. As time progressed my inquisitions broadened, though the time passed with one unanswered question after another. I wanted to search for him on the internet but my mom didn't know his last name, the attempt seemed useless. Seeing as how his first name was so common, trying to find him was going to be significantly harder than I originally imagined.
One day while I was sitting alone my mother came to me saying she hadn't been completely honest about my father. As an adolescent now around the age 15, I was not expecting to hear the stories that were to come next. The tales depicted my "father" as first a successful young man who owned a store on the beach side. Until some gang members came and burned it down; causing him to loose everything he worked for. Unable to bounce back from this loss he turned to selling drugs and other illegal activities, which, to no surprise, landed him in prison several times. I used to envision this story from time to time, wondering why those people came and burned down his livelihood. Did they do it intentionally or was this a random act of violence? In the same thought I wonder if it was his intention to leave or were there circumstances that I wasn't aware of? This reminds me of how unjust this world can be at times. That the good in life can be taken away from you whether you deserve it or not. When I think of him now the curious light that once danced in my eyes floats away with the wind. I wonder if I'll ever run into him, and if he's thinking of me.
Through all of this I still feel as though I don't know who my father is; but, I guess the only way to get over something is to simply let it go. If I it is meant for me to know him it will happen in the right time. But for now I must let all of my hopes and fears of meeting him drift away and burn in the not so distant sun. The day I let them go was the day I felt new again. Like a heavy burden had been lifted off my shoulders. I took a deep breath and let out a sigh of relief, like I was no longer holding my breath. A smile came upon my face and I felt as though I was a daisy caught in the Autumn breeze. From that day I realized that life is too short to be wasting it searching for one thing. Something you will probably never find and may not be worth the time. For everyday we waste, we could be finding our real purpose in life.