What Happens to Your Body When You Cycle Just 5 Minutes a Day?
Ride Your Way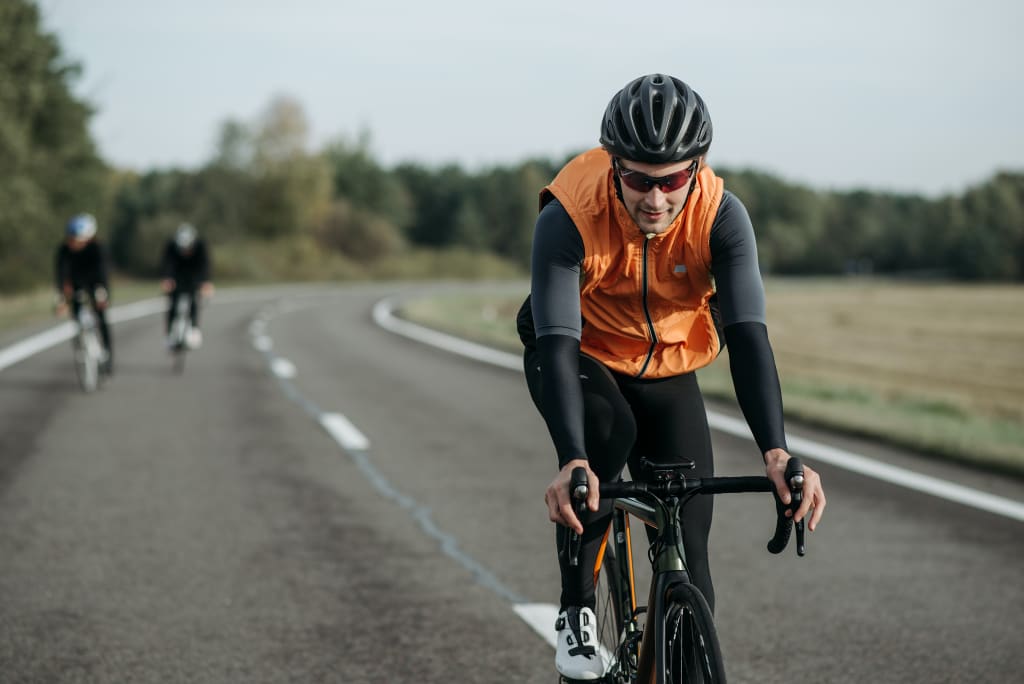 Cycling is a simple yet effective way to stay fit and healthy. Whether you're a middle-aged man or woman, a student, or a busy professional, you can always find time to cycle for just five minutes a day. Not only is it a fun activity, but it can also provide numerous health benefits that can improve your overall well-being. In this article, we'll discuss seven ways cycling for just five minutes a day can make you healthier and happier.
Faster Recovery
As we age, our bodies become more prone to aches, pains, and other physical limitations. However, cycling can help improve these conditions. A recent study conducted on elderly patients with knee pain and osteoarthritis found that their conditions improved after incorporating cycling into their routines. This only goes to show that taking just five minutes a day to exercise can greatly benefit our health, regardless of our age.
Higher Self-Esteem
Exercise, in general, is known to boost a person's self-esteem, and cycling is no exception. Whenever you take a mid-write picture of yourself, your body will produce a lot of feel-good hormones, making you feel good throughout the day. Improving self-esteem is a great way to boost your overall mental and emotional well-being, which is just as important as physical health.
Improved Heart Health
Cycling is great for your heart health. A recent study performed for five years showed that among the 1,500 subjects, those who were active daily had 30% fewer chances of experiencing high blood pressure. Furthermore, following a hard workout can reduce high blood pressure just as effectively as prescription medications. So, why not consider doing five minutes of cycling every day instead of just relying on medication to manage high blood pressure?
Less Fat
Weight loss is one of the most common benefits of regular cycling. While some may argue that diet is the only way to lose weight, science proves otherwise. A recent study found that older diabetic women could only reduce their visceral fat if they combined diet with daily exercise. Another study discovered that aerobic exercise such as cycling can help overweight and obese people lose harmful fats. So, if you're looking to lose weight, try incorporating cycling into your daily routine.
Less Stress
Exercise is known to help reduce stress, and cycling is one of the best stress-reducing activities. A recent study confirmed that simply enjoying a ride alone or with friends can help boost your mental health, leading to more good days ahead. Whether you're feeling stressed from work or just need a break from your daily routine, cycling can help you feel refreshed and rejuvenated.
A Longer Life
According to a study of a group of riders, cycling can increase a rider's lifespan. On average, veteran cyclists were able to live 81 years, compared to the general population's lifespan of 73 years. So, if you want to live a longer, healthier life, consider cycling as a way to stay active and healthy.
Slowed Aging
Cycling can also help slow down the aging process. High-intensity cycling activities were found to provide major anti-aging benefits down to the cellular level. A study found that people who performed high-intensity cycling and other exercises had a boost in mitochondrial capacity. The better your mitochondria can perform, the more energized you will be, which can prevent physical decline as you age.
In conclusion, cycling for just five minutes a day can have a profound impact on your health and well-being. Whether you're looking to improve your heart health, reduce stress, or slow down the aging process, cycling is a simple yet effective way to achieve all of these goals and more. Not only does it provide numerous physical benefits, but it can also enhance your mental health and boost your self-esteem. Regular exercise, like cycling, is a key aspect of maintaining a healthy and balanced lifestyle, and it's never too late to start.
Reader insights
Be the first to share your insights about this piece.
Add your insights