Wanna hear a funny story?
it's about life with four kids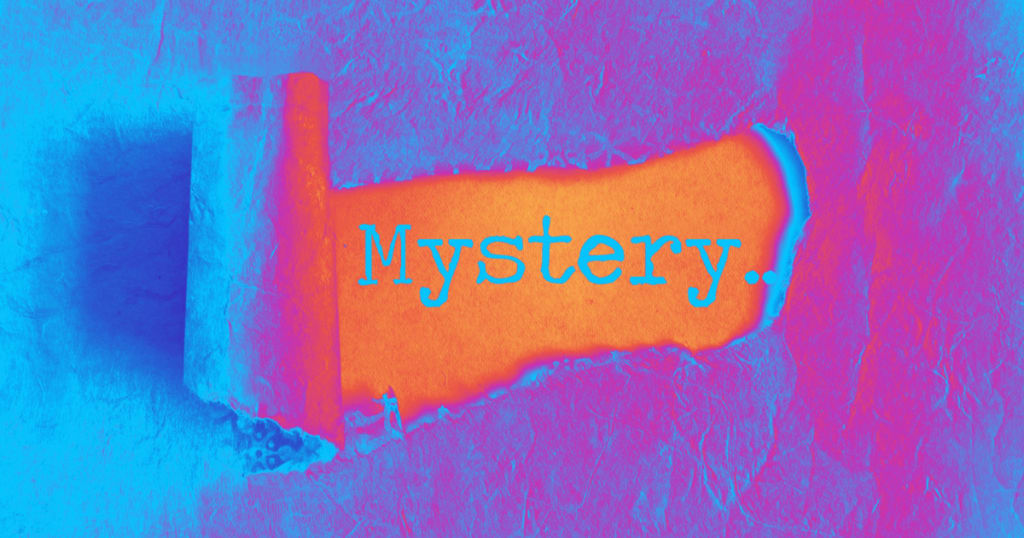 Created with CanvaPro
The story I'm about to tell is just a tiny glimpse into life with four children. And by children, I mean a 21, 20, 17 and 15 year old. They may drive me absolutely bat-shit crazy most of the time, but they are without a doubt, awesome.
Let me set the stage for you. We have a group chat set up that my daughter named 'slay.' We live in a big house with stone walls, and it's not easy to hear one another when you're on a different floor. It's easier to text 'dinner' than go and knock on 4 different doors. I also use it to round up help bringing in the obnoxious amount of food and personal hygiene products it takes to maintain a family of six, lol.
So, this particular tale begins at 11:22am on February 22nd when this chat goes out to 'slay' from my daughter:
everyone is under investigation do not leave the country
I knew she'd just been getting ready in our upstairs bathroom as we currently only have one shower while we work on our master bath. I thought immediately it was because one of her brothers didn't flush the toilet or missed it a bit...hahaha. Life with those that can stand up to pee.
I simply responded with a question mark figuring I'd get an in-depth story once she emerged from getting ready.
But the plot thickened as another text arrived only 6 minutes later.
private investigation wait for your turn
At this point, I think someone has stolen something of hers as we put initials on stuff in the house that is not for everyone, usually food or drinks that they've bought themselves or that was specifically for them. We have sharpies everywhere. And my first question after being told something has gone missing, is 'did you put your name on it?' That's a big family rule as it helps to manage the chaos, and everyone abides by it.
Well, she never came down to tell me anything after the shower, so I let it go figuring she got over it or got revenge, ha!
That was just the beginning.
A few hours later, I heard her going door to door asking everyone to give a writing sample next to their name on this piece of paper she's made up.
I thought these were unrelated incidents and that the writing bit was for a school project, she does cyber school. The only sample she couldn't get at the time was her younger brother's.
All was quiet for the next few hours until after I picked up my youngest from school. My daughter was apparently swift with getting his writing sample and completing her investigation.
She marched into the living room, where I'd gone to sit with one of her older brothers and proceeded to tell me that my handwriting was a match.
I'm clearly confused because I have no idea what she's talking about, until...
~
Now I need to pause a moment and explain that we moved into a house several years ago that was built in 1750, which is old for my neck of the woods. Everyone loves to ask if it's haunted. I always answer, 'if there are any ghosts they better start contributing to the mortgage or get the hell out.' Makes total sense right?
Alright, unpause.
~
Until I ask her what on earth she's been going on about. I now suspect that the handwriting thing is not for school and I'm being drawn into some situation unknowingly.
She then begins to explain letting us know that earlier in the day she'd placed a highlighter on her desk in her bedroom and it mysteriously moved itself when she left the room for a bit.
Oh spooky...except she has a cat, and I'm sure the highlighter became a casualty to her curiosity. But my daughter maintains the cat was in the same spot on her bed when she returned.
That was apparently mystery #1.
The second incident occurred after she showered that day when all the texts first began to show up. Again, I thought this was in relation to her brothers failing to replace toilet paper rolls or dribbling on the floor or something.
And then she finally revealed that after her shower, a message appeared on the steamed up mirror.
Now as she's telling this story, out of the corner of my eye, I see one of her older brothers trying to contain laughter. Like the full-on, belly-aching kind. His eyes are even tearing up.
Hmmm.
So, I stop her and ask him if he knows anything about these troubling events.
The mysterious spirit is finally un-masked (un-sheeted?).
He then proceeds, while laughing hysterically, to tell us that he wrote "Fear me" on the bathroom mirror the night before to scare her or his younger brother, whoever saw it first.
Now, I am laughing so hard at his bizarre humor (too much like my own), his sister having been the one to find it and completely in love with her epic investigation.
What the hell? I live with such a crazy bunch.
Here is the picture of the message, although only the word 'Fear' showed up.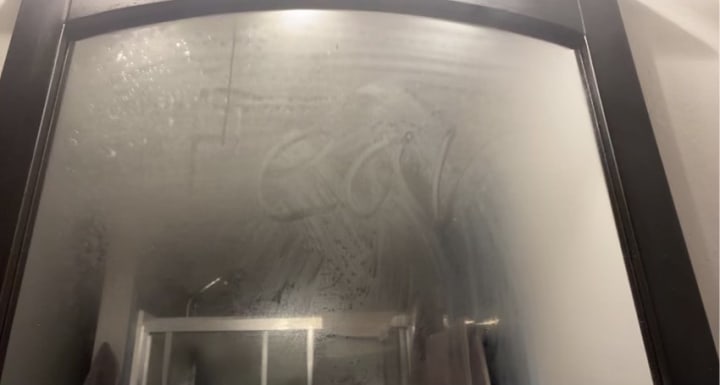 A remaining text went out to slay that day at 4:51pm.
btw jacob was the spirit do not be scared
For the love. This is my life.
And I wouldn't change a thing.
(Well, maybe I would add more time to write and a personal chef, lol.)
____________________________________________________
Thank you for reading!! I hope you got a laugh out of this one.
Here are some other works from me if you'd care to read. You can also subscribe to me, it's free!
Reader insights
Outstanding
Excellent work. Looking forward to reading more!
Top insights
Heartfelt and relatable

The story invoked strong personal emotions

Excellent storytelling

Original narrative & well developed characters

Expert insights and opinions

Arguments were carefully researched and presented
Eye opening

Niche topic & fresh perspectives

On-point and relevant

Writing reflected the title & theme

Easy to read and follow

Well-structured & engaging content
Add your insights