Traveling with Kids!
Top 5 tips I've learnt while travelling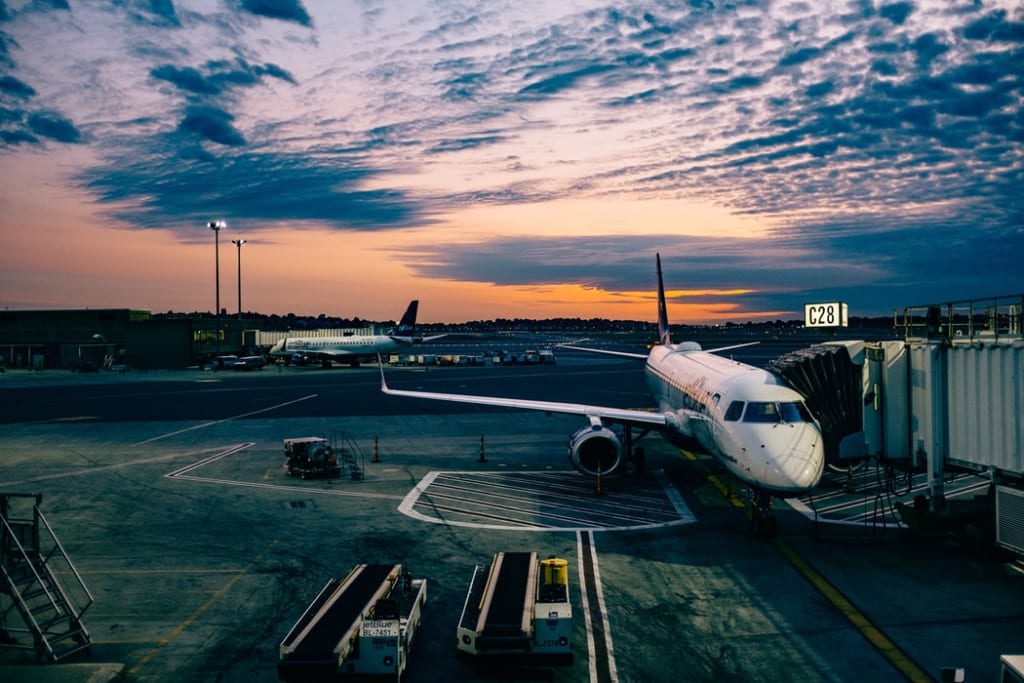 Travelling in general is stressful, but when you add a young child or children in the mix it can get a whole lot more exhausting. I have been travelling with my daughter since she was six months. Although it is challenging at times, we are left with no choice but to travel with our children; this, however, shouldn't make it an unpleasant memory.
Here are a few tips to keep in mind that I have learnt over the past two years.
Extra Documents
It is always a good idea to have access to your child's birth certificate, either in paper form, scanned to your email, or as a photo image on your phone, will save you time and energy.
If, like me, you do not share your child's surname, simply showing the birth certificate cuts the immigration process short. I have been asked on almost all my trips, who is this child to you and why do you not share the same surname. I often offer up the birth certificate before being asked all these questions, not only to ease the process but to get out of there before my child gets frustrated.
Airlines and Baggage
Depending on which airline you are taking the amount of luggage your child is entitled to changes. With most lap infants they often get 10kg along with two items such as stroller, travel cot and car seat. When your child is old enough and has their own seat, they usually have the same weight allowance as adults.
Also something to bear in mind is that when booking flights, some airlines do not include baggage allowance in the price, and you will need to purchase it on your online booking or at the airport.
Clothing, Medicine and Toys
If your child is anything like mine, you will have a travel medical kit. When my daughter was teething for what seemed like forever, we were always ready for fevers, vomiting and general frustration.
For every oral medicine make sure that it is below the liquid allowance which is 70ml. In my kit, I carry Ibuprofen, cough syrup, thermometer, nasal spray, teething gel and Vicks baby rub. I always pack multiple clothes in my carry on and a plastic bag to put any dirty clothes.
As we know sitting on a flight can get boring for adults, so it is worse for toddlers who just want to run around. Before we board we let her run around and get rid of as much energy, due to limited space on the flight we try to keep her entertained while seat. A tablet with previously downloaded videos and educational games, books, favorite toys, play dough, arts and crafts kit. The more variety you take the more likely you are to keep the child engaged.
Research your location before
When it comes to destinations it depends on the age of your child, but always be mindful that not every city is child friendly or has things to entertain them.
The structure of the city can also be a challenge, take Istanbul and Barcelona as examples. There are many uphill roads and uneven roads which will make it hard for those that have strollers.
Airbnb vs Hotels
While it is nice to stay in a hotel sometimes, I have learnt that it is better when your child is an infant and not always the best for a toddler. Personally I find Airbnb's better because they have kitchen facilities where you have the choice to cook food your child likes. As they get older, I assume hotels become an option again.
And that pretty much sums it up!
It is also worth mentioning that you should never feel ashamed if your child cries or is loud, you have just as much right on a flight as those travelling alone.
Often, parents are made to feel uncomfortable, but children are children and honestly, people need to learn some patience and empathy.
Hope this helps some parent out there!