The Temptation of Gracie.
A story full of surprises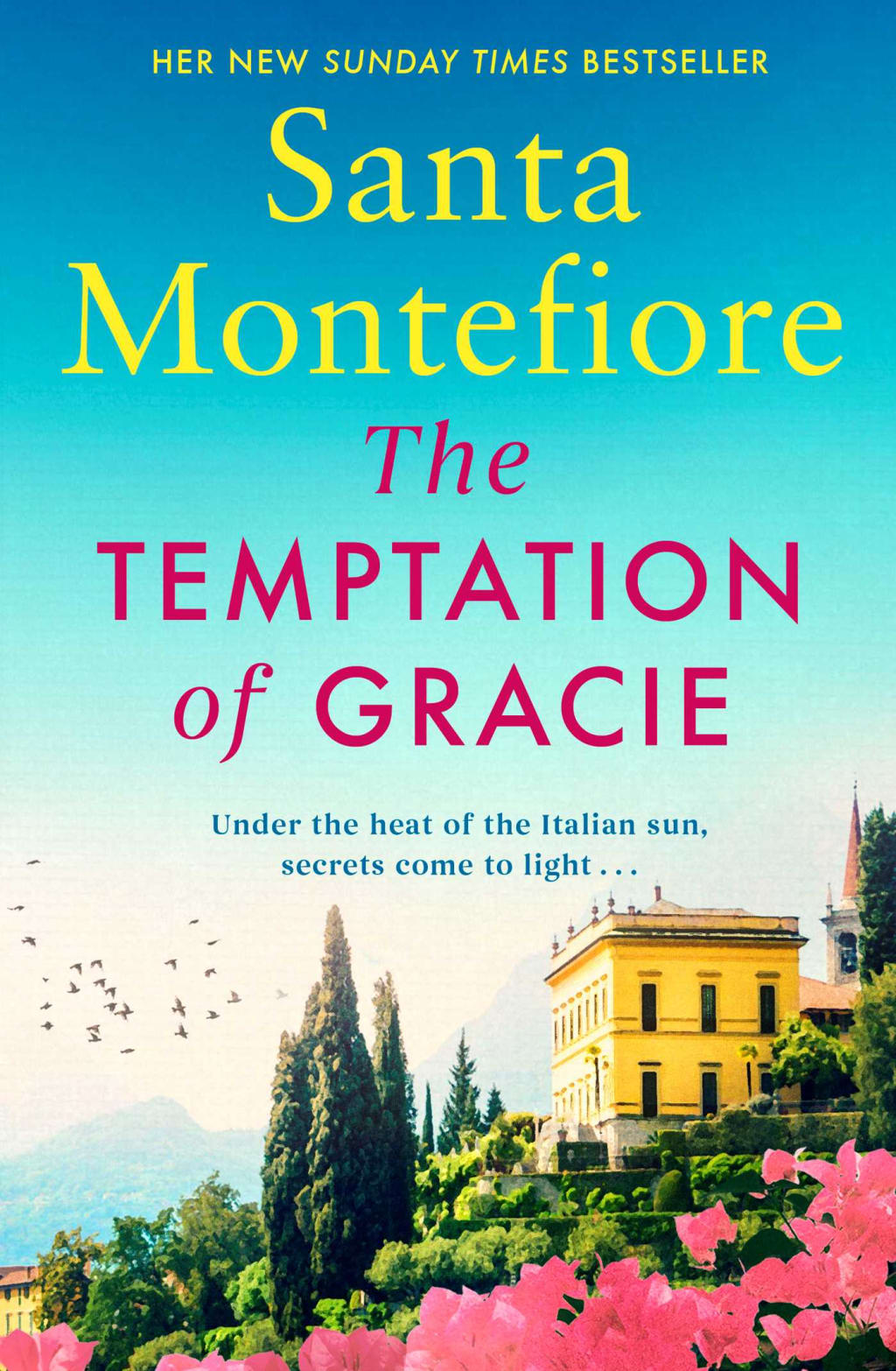 This is a story that is full of surprises all through the book. It all begins when Gracie sees and advert in a magazine that is advertising a weeks holiday in Italy. But this is not your normal weeks holiday in the sun, it is actually a cookery course where you can stay in an Italian castle for a week and learn to cook authentic Italian food while staying there. For some reason, known only to her, Gracie decides to use her savings to go on this holiday.
More about Gracie
Gracie is in her late sixties, a widow living alone with her two dogs. She is normally a very reserved person who keeps herself to herself and only really socialises with a few other ladies who are members of the local book club .
She does have some family however but they live in London while she lives in Devon so she does not really spend any time with them. Gracie has a daughter named Carina who is a successful business woman who does not even have time for her husband or her daughter Anastasia, let alone her own mother.
Gracie`s book club friends are surprised and a bit worried when Gracie acts out of character and tells everybody that she will be going to Italy alone for a week. So one of them decides to contact Carina to tell her about her mother`s strange behaviour.
Carina and Anastasia
These two are having their own problems at the moment because Anastasia is a teenager and they are not getting along too well. This is mostly down to the fact that they do not have any quality time together. So when they hear about Gracie`s plan to go to Italy alone, they both start feeling guilty about neglecting her and they both offer to go with her.
So when Gracie books the holiday, she books it for the three of them.
Things start to get interesting
The journey goes to plan and they all get there safely. To start with they all carry on as normal with Carina on her phone organising things at work, and Anastasia on her phone posting pictures on social networking sites. So Gracie thinks she is in for another lonely week with the others being preoccupied and not really being there for each other. But as the week goes on they both start spending less time on their phones and more time getting to know the other people on the course, and most importantly, they start to spend more time with Gracie.
In fact it is Anastasia who is the first to start giving Gracie more of her time, then grandmother and granddaughter start to open up to each other.
Secrets from the past and a holiday romance
As soon as she gets to Italy Anastasia falls in love and she starts to confide in Gracie because this is to be her first real love affair. So after listening to her granddaughter Gracie confesses that she once had a love affair with a handsome Italian man.
This is when the story takes us back to Italy in the 1960s when Gracie was a young woman. Anastasia is surprised to learn that Gracie and her uncle lived in Italy for a while and they were both part of the Italian art world. Then Gracie reveals a past doing things that Anastasia would never have thought her grandmother capable of doing. To Anastasia, Gracie is just an old lady living quietly by herself in Devon.
The family dynamic is about to change
After having to spend so much time together during the holiday, the three woman start getting to know each other better and they find out things about each other, and more importantly, about themselves. One of the underlying qualities of this story is how the author tackles the subject of a family that has ,in more ways than one, broken down. She makes the reader realise that there actually are older people who live many miles from their adult children and grandchildren. The children and grandchildren are so busy with their work, education, social life and just generally being too busy to have time for the older members of their family. It also tells the reader that just because somebody is old and maybe lonely, it does not mean that they have always been like that and maybe if younger people took the time to listen to older people talking about their past lives they might be very surprised. This could also work the other way too with older people listening to younger members of the family because older people have the experience and knowledge to be able to help the youngsters through tough times. After all , times may change , but people are generally the same whatever generation they grew up in.
So in a way the characters in the story are very realistic and that is what makes The Temptation of Gracie the sort of book that you will find hard to put down once you start to read it.
If you would like to read this book for yourself CLICK HERE to find out more.
-------------
The other characters in the story
There are also several other interesting characters in the story who all have their own part to play in the plot. Some of these are Gracie`s original family, mother , uncle, her past lover and old friends. We also learn how Gracie came to be married to her late husband who was Carina`s father and the reason why she ended up happily married to a man who was 20 years older than her.
There are also some quite eccentric characters who are members of the local book club that Gracie attends. This is more than a book club to some of the members, especially the lady who runs it because she sounds like a dreadful snob who like to organise events but she does not like doing any of the hard work which she usually leaves for poor Gracie to do. So when Gracie decides to go on holiday during what will be a busy time for the book club ladies, she really , according to them, is disrupting village life.
------------------
The Temptation of Gracie was written by Santa Montefiore in 2018 and it was published by Simon and Schuster .The author did some research before writting this story by going on a weeks cookery course in Italy with some friends. This is where she met the people who inspired her to create some of the characters in the book.
I had not heard of this author before , but after reading this story I will be looking out for more of her books.
You can buy this book HERE and you can find other similar books including those by the same author HERE