The Nook in my House That Changes Colour
Each colour, a reflection of distinct feelings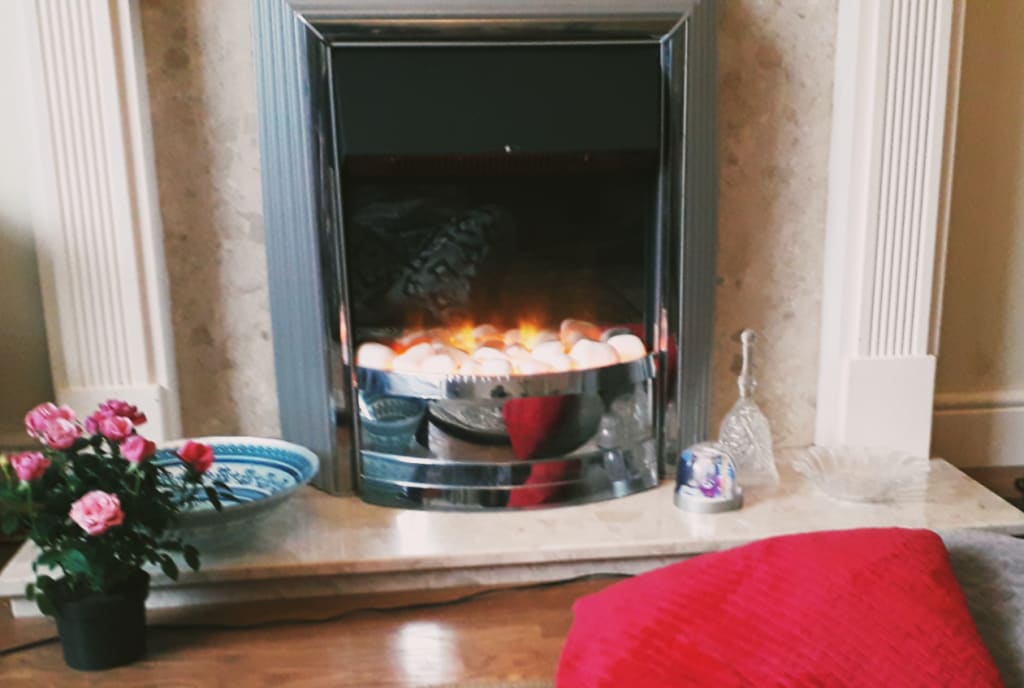 Early morning at my special place, by Sumera Rizwan
Every morning I try to come downstairs before anyone is up. I open the door to my front room and after pulling back the curtains I sit in my little corner where the rising sun brightens my day. I soak in the warmth.
There is a wide glass window opposite to where I sit. I can hear the birds singing, the trees silently sway to the music of the winds. I absorb the feeling of gratitude and say a silent prayer.
It is mostly just me staring in thin air and letting my imagination work. At times I manage to sit back and write about a thing or two.
I am a writer; this is my favourite place and the perfect time to put my thoughts together. My creative juices begin to flow and I feel complete right here in my spot. I love the thought of being all by myself and look forward to it every single day.
Soon, I hear the tiny footsteps and within minutes the silence is broken by stomping sounds of kids running downstairs.
Our day starts with a bang, from breakfast to online homeschooling, it is all a whole different story. Smiles to tantrums everything has its turn, here the only relief is that this turbulence takes place in the dining room so my comfort corner in the front room stays unharmed.
Yet this doesn't last for long either, by the afternoon this territory is fully overtaken by the little people. Toys, board games, cards and superheroes all join in to have the time of their lives.
"He took my turn", "She never plays by the rules ". Playing together and squabbling, my cosy corner looks and sounds very different, but I still love it and own it with all my heart.
This carries on for some time until the sun prepares to hideaway and mommy dragon roars for a tidy up session.
As the kids clear up and the evening finds it's way, my special spot unveils new shades.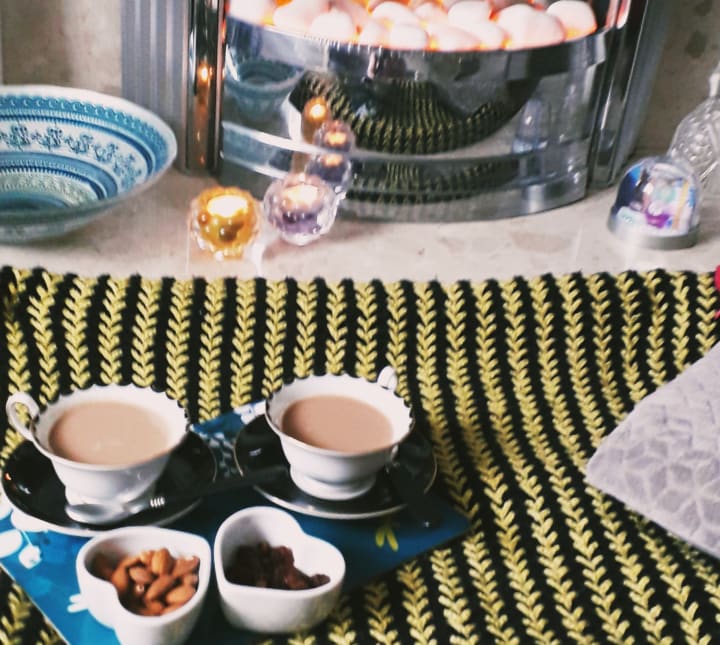 The birds begin to return to their nests and we get a chance to share our thoughts over a comforting cup of tea. My husband and I, talk about anything from world affairs to life lessons, yet these days pandemic has taken over everything including our thoughts.
This is the time of the day when we have a chance to talk to each other without being interrupted. Relaxing together in my special place, now winter evenings are gloomier than usual with raising daily Covid-19 cases and death counts. These days fear and ambiguity always make room in our twilight discussions.
Our lives have become very different. Before the pandemic, my corner had other colours too.
On occasions, the room was overcrowded with friends and family and everyone tried to grab a cushion to sit near the fireplace. Seniors got the armchairs and the best spot.
We hugged our elderly without fear of infecting them. The sounds of laughter echoed in the room. Family get-togethers were customary for these cold winter evenings just before Covid19 spread its shadows over us.
For now, we just cherish the memories and wish for better times to return soon.
To wind it all up my husband takes the cups to the kitchen while I clear the room and draw the curtains. Switching off the lights I have one last look at my favoured corner.
It is all dark and gloomy unlike anything I have seen or felt throughout the day, I quickly shut the door as it simply doesn't feel like the same corner anymore.