The Miracle of Life
They were desperate for another baby, and the child lying in her womb knew it.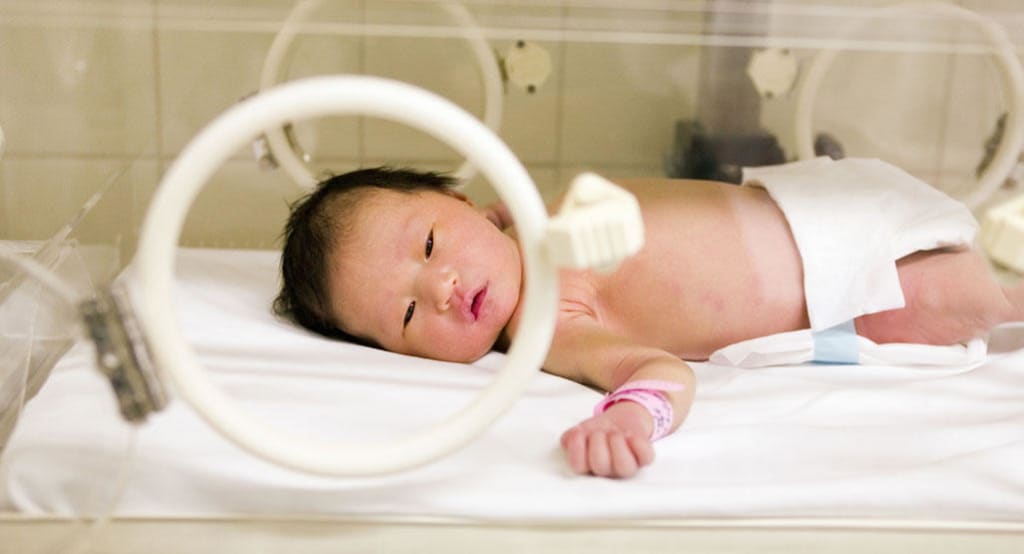 John and Jen waited excitedly for the result, but he was getting impatient.
"Surely that's it Jen, it must be ready now!"
Jen laughed "have some patience, another two minutes yet, we want to do it right don't we?"
For almost 2 years now the young couple had been trying for a baby, they couldn't understand what was going wrong, they already had two little boys, Jason 7, and Georgie 5, but they had been desperate for a little girl to complete their family. Try as they may it just wasn't happening, Jen had conceived straight away with both the boys, it certainly wasn't an age issue, she was 27 and John was 28, they had been to the doctors for advice but were told quite bluntly that 'There's no one-size-fits-all answer to how long it takes to get pregnant. You need to both relax and keep trying'. The words 'have patience' were ringing in their ears as they left the doctors surgery. After a couple of months 'trying' they began seeing making love as a chore, and it had taken the pleasure and enjoyment out of it. Once again, they sought out the experts, but to no avail, all they ever heard was 'you need to relax, take your time.'
Last month they had done just that, they shipped the boys out to two grateful grandparents and went for a weekend in a luxury hotel and spa in the heart of the Cotswolds, it was just the tonic they both needed, away from the stresses of work and homelife. When they returned home they were so relaxed they felt that they could face any challenge.
The result of that relaxing weekend was laying there in front of them, the ninth pregnancy test to date, Jen picked it up hardly daring to look,
"Well?" said the increasingly frustrated John.
Jen opened her eyes, wider and wider until an ear-piercing scream had him covering his ears, "We're pregnant! I can't believe it, we're pregnant!", she threw her arms around John's neck catching him off-guard and causing them to fall onto the nearby settee.
The excitement in the house was plainly seen by all visitors over the next few weeks, they had been to the doctors and she had confirmed that they were indeed pregnant. Both sets of parents were over the moon and were regular visitors to their home, it wasn't long before the first 12-week scan was due, the excitement that day was overwhelming, it turned into a family event, so much so that the sonographer had to close the door to curb their enthusiasm. The result was fine, she was exactly thirteen weeks pregnant, it was a little too early for gender recognition, but Jen was convinced that they were having a little girl, she just knew it.
Five weeks later they were back at the clinic for the second ultrasound, Jem's intuition had proved to be right, they were having a little girl. And she was simply perfect. It was a week before the smile disappeared from John's face, his friends at work started to jokingly avoid him, they weren't disloyal, but all he wanted to talk about was the baby and show them the ultrasound image he kept in his wallet.
Life for Jen and John just couldn't get any sweeter, their perfect family was almost complete, and he had just clinched an amazing contract up North as a Building project manager on a huge private housing complex, the resulting fees would pay off most of their mortgage. Initially, Jen had been upset about him working that far away, how would they see each other, how would she cope carrying one child and looking after two growing boys, but when John explained that there was a helicopter and pilot at his disposal, it eased any doubts and fears she was harbouring, it basically meant that he was within two hours travel.
Jen had always looked after herself, and kept fit and healthy, it was her 23rd week before a small bump started to appear and people could actually see that she was expecting.
John's contract had started three weeks earlier and he was already in a routine of leaving at 8.00am on Monday morning. By staying there all week instead of flying back and forth it meant that he could allow himself the luxury of coming home Thursday night for the whole weekend, but he phoned for an hour every evening at 7.00 sharp which meant he could say goodnight to the boys and still have intimate conversations with Jen.
That Saturday morning her parents arrived, Jen had arranged for them to stay while she and John had a night away while they still could, they packed an overnight bag and travelled back to the hotel and spa where the baby had been conceived, she had even managed to get the same room. The hotel was luxurious, they didn't take advantage of the facilities as this was supposed to be a nice relaxing time for both of them. Jen had noticed the previous weekend that John had seemed a little stressed which he always was at the start of a new contract, it was then that she decided that a trip away would be good for the both of them, besides – it was a bit self-indulgent as she loved the place, they were waited on hand and foot and within a few hours Jen could see a big change in John's face as he slowly began to relax. By the evening they were sat having a romantic candlelit meal, they held hands at every opportunity, they talked and made plans for the future with their two boys and their baby girl. That night in the hotel was so relaxing and so romantic, the next morning at breakfast Jen had a wonderful glow about her and the cause hadn't been the earlier shower!
As they arrived home the boys ran out to greet them with the usual 'What have you got us, we've been really good'.
But by evening time the stress was back on John's face, he told Jen that he was having a problem sourcing some special materials that the architects had insisted on using, he squeezed her hand reassuringly, "No problem, I'll get it sorted tomorrow".
Jen woke at 7.45 the next morning, she saw the folded paper by the alarm clock, 'Morning darling, didn't have the heart to wake you as you were sleeping like a baby lol, will ring you tonight xx.' Jen spent most of the week keeping busy with shopping, dropping the boys at school, picking the boys up from school and baby shopping with her mum. Thursday soon came around and she was full of beans as she picked the boys up from school, John would be back in two hours and she had prepared his favourite meal.
Jen looked at the clock in the kitchen, it was 7.30, John was normally home well before now, she tried his mobile, but it just said he wasn't available at this time, by 8.30 she was getting really worried, she was about to try his phone again when the doorbell rang, 'He's forgotten his keys' she thought as she ran down the hallway. She opened the door and her heart almost stopped as she was greeted by a male and female police officers.
"Mrs Charles?" Jen nodded, "I'm PC Jordan and this is WPC Lovell, may we come in?"
By the time Jen had shown them into the lounge she had all sorts of things going through her mind, "What's happened, is John ok, what's going on?"
"There's been an incident, in the Lake District, involving a helicopter, we're sorry to say that two as yet unidentified bodies……………"
Jen woke up, the bright lights on the ceiling were hurting her eyes, she looked around, this wasn't her home, this wasn't even her room, as her eyes adjusted she could see white forms and blue forms, mumbling voices were in her head as she lost consciousness.
Jen and John were strolling hand in hand through a beautiful meadow of grass covered in buttercups, the two boys were running in front, but they were much older, there was a little girl about five years old and they were teasing her relentlessly, they were all laughing and then – two policemen's faces came out of nowhere, 'There's been an incident….."
Jen woke with a start, a calming hand on her shoulder kept her lying down "You're ok now, everything's fine, you've had a terrible shock."
Jen's eyes adjusted once more, she was in hospital, but something didn't seem right, her tummy was so sore, as she reached down to rub it she noticed how strange it felt, then the horror of it all began to dawn on her. "Where's my baby" she screamed, "Please don't take away my baby."
"She's fine" said a reassuring voice, "We had to deliver her as the shock you received sent you into premature labour."
Jen was getting more distressed, "Where is she, I want to hold her, please give me my baby."
"We can't at the moment Jen, she's very weak, but she's right here beside you,"
Jen looked to her left at the glass container holding a tiny grey object that was barely moving, there was a tube attached to the baby's nose. Jen stared for a few moments, surely that little mite wasn't her baby.
"We've had to put her on a ventilator in order to help her breathe, in a moment we'll have to take her up to the Special Care baby unit, she'll get the care she needs there, I know it's a lot to take in but please – rest assured – we will be doing everything we can for your baby."
Jen was very weak and didn't even hear the last few words, all she could remember was that John wasn't there, had he died, was he lying in a remote field somewhere amongst the debris, she drifted off again. When she woke again the curtains were drawn around her bed, there was a group of doctors and a nurse at her bedside having a discussion which she could barely hear, the older doctor nodded, and they walked away leaving a young doctor and nurse at the bedside.
"Hello Mrs Young, may I call you Jen?"
Jen's nod was so slight that it was almost indistinguishable.
"We have to talk to you about your baby Jen, as you know, we had to deliver her prematurely, well there were a few complications, she wasn't really ready, but we were given no choice but to take the risk."
Jen's heart sank, she had an overwhelming sense of dread as the doctor pulled up a chair and got closer.
"I'm so sorry Jen, but your baby is very poorly."
"How poorly?" Jen noticed the nurse getting closer on the other side of the bed.
The young Doctor hesitated, "It's not good I'm afraid, your baby is very weak, her heart is only beating once every ten seconds, she is very ill," even though he could see the distress on Jen's face his obvious inexperience in these matters allowed him to continue, I'm so sorry, there's no more we can do for her, it is only a matter of time."
Jen was staring into space, she wanted the doctor to go away, but he just continued talking.
"Look, it's unprecedented but we've all agreed that you should hold your little girl for a while, would you like to?"
"You - you mean for the last time?" Jen could hardly speak the words, she looked at the glass cabinet, her pulse was racing, and her mouth felt so dry, "You're allowing me to hold her because you've all given up on her."
She turned to the nurse, "Pass her to me, please - give me my baby"
The baby was so cold, and so grey, Jen couldn't bear the thought of her being so cold, she took her blanket away and put her against her own skin to warm her up. In that short time, she had already resigned herself to the fact that this was the last cuddle she was going to have with her, she wanted to just hold her and remember the last few moments they had together.
The hospital Chaplain was called and Jen had her baby girl blessed, after the blessing she held her baby, tears rolled down her cheeks as they sat and waited for the inevitable, it was then that something happened, Jen felt the baby move, and she could swear she was getting warmer, there was a little snuffle and she'd started to breathe a lot better, Jen looked down, some colour had returned to the baby's cheek, not much, but she could definitely see it, the young doctor looked even more shocked than her,
The consultant was fetched back, he checked the baby over but still insisted that there wasn't very much hope. He said it was just the warmth from Jen's body flowing through the baby, but Jen refused to give up, she held her baby close to her chest. An hour later the baby was back to full colour, was warm and began to cry, she was breathing normally. The consultant was once again called back, he was clearly startled at what he saw, but to be on the safe side he insisted that she should be transferred to the baby care unit, within minutes Jens baby was moved onto a ventilator where she continued to make steady progress and was tube and syringe fed her mother's pumped breastmilk.
The staff in the BCU named Jens baby 'the miracle' as she continued to get stronger throughout the day. The stress and the trauma had left Jen very weak so knowing her baby was safe she allowed herself the luxury of a little sleep.
As she drifted in and out of consciousness, she dreamed that John was there beside her, twisting his wedding ring as he always did when he was worried or nervous, he was looking so concerned, saying her name over and over, 'Jen, Jen, it's me, please wake up, please Jen it's me, I'm alive.' It all seemed so real that she started to cry as she opened her weary eyes, she thought she was still dreaming, John was sat there holding her hand, it seemed she was in some sort of outlandish nightmare, she drifted off again.
Jen woke, as she slowly opened her eyes everything slowly came back to her, the police in her home, the news they had relayed, the poor sickly and grey baby in the class box at her side, she wept openly, she was still dreaming, John was sat there sleeping gently, his strong hand in hers, she pulled away and he woke up!
"Jen, Jen, oh my God, thank the Lord," he squeezed her hand, Jen could feel his hand in hers, it all seemed so real, yet it couldn't be, "Jen, it really is me, it's John."
She still wasn't sure if she was asleep or awake, everything in her mind seemed to be spinning around mixing dreams with reality. She managed to stammer out a few words.
"But you're not real, you're dead, the policeman …."
"No darling, it was all a terrible mistake." John stretched across and brushed his cheek against hers in an attempt to convince her that he was real, his lips brushed softly against hers, she could feel it, she could smell his after shave, was this really happening, could she dare believe it?
"But they said you were killed in the helicopter."
"I know Jen, but I was never on that flight, yes, there was a crash, but I wasn't involved, the pilot was giving a lift to one of the sponsors, I was running late so he borrowed the chopper to get home, we had problems with a collapsed trench a few miles away and I had to go and supervise the work."
"why didn't you answer your phone I rang you twice."
"We were in a remote area, I had no signal, I saw your missed call as I arrived back at the site office, I called you back but there was no answer, so I tried Mary next door and she told me about the ambulance, I got here as quick as I could. I'm so sorry for putting you through this darling."
It was only at this point that Jen allowed herself to believe, she threw her arms around him even though she was in pain. She had her cheek close to his and was sobbing with relief.
"Did they tell you about the baby?"
John looked at her, "Yes, I've been up to see her, she's in the best hands possible, she is so tiny, so beautiful."
Next day Jen's mother was allowed to visit with the boys, they weren't allowed in the baby care unit, but they were happy just to see their mum.
It was about six weeks before she was taken off the ventilator and began breastfeeding on her own. At four months baby was allowed home with her parents, she weighed 9lbs – the same as any other healthy new-born baby at that stage.
But there were still obstacles to overcome, the main one was that because baby had suffered from a lack of oxygen the doctors said there was a high risk of damage to her brain, but a scan a week later showed no evidence of any damage and baby continued to progress normally.
Two months later she was christened, Jen and John had agonised over a name for their miracle baby, they decided on the name Ayah, it was an Arabic girls name meaning 'miracle' so was perfect.
It's said that everyone has at least one miracle in their life, but Jen had two within hours of each other, she felt so blessed as she cuddled Ayah. She was so glad that she hadn't given up like the doctors
Ayah loved nothing more than to curl up and go to sleep on her mum's chest, in exactly the same place that Jen had given her back her life.
About the Creator
I am a grandfather of four and a father of four, I am 69 years old and i live in Kidderminster , Worcestershire in the heart of England. I have been happily married for 48 years.We lost our youngest daughter Vickie to Leukemia 7 years ago.
Reader insights
Be the first to share your insights about this piece.
Add your insights