The Meaning of Being A Mother
We should give more credit where it is due
"God could not be everywhere, and therefore, he made mothers." — Rudyard Kipling
Mothers. We do so much for so many.
We are overworked and underappreciated.
We constantly put everyone else's needs before our own.
Being a mother involves selfless acts.
Being a mother means we love our family unconditionally.
Being a mother requires patience and sacrifice.
Being a mother entails loads of responsibility and hard work.
We are so many different things to so many different people. It is a wonder we manage to juggle it all. Yet, we would not have it any other way.
The rewards of motherhood triumph over the sacrifices.
My Extraordinary Mother
My two siblings and I were extremely fortunate to have the best mother one could hope to have.
Mom was kind and selfless to the utmost degree, always there to support us in any way she could. As our biggest champion and cheerleader, she also encouraged us in any endeavor we wished to pursue.
Even if we failed at something, Mom would attribute the causes to external factors. We were never to blame in her eyes as she saw the world through rose-colored glasses when it came to her beloved children. We were rarely at fault for our failures or rejections.
To this day, Mom tends to recall old incidents and memories in a favorable light. I have to gently remind her that things did not quite play out the way she recalls. I do love that about her.
I look fondly upon Mom's nurturing characteristics. I recall how I had the jitters before I started junior high at a new school.
Mom had a sit-down with me the night before my first day at the school, giving me a little pep talk. She always knew exactly what to say to make us feel better about ourselves.
Mom was fiercely protective of her children. My father would warmly refer to her as a mother hen and us as her little chicks.
And pride. Don't even get me started on that. In Mom's eyes, her three children were the best thing that ever happened to her.
My Childhood
Once I became a mom myself, I was in awe of how mom juggled work, cooking dinner, cleaning the house, and raising three children without a cleaner or childcare.
We all had to make our beds and learned how to do our laundry at a young age. I was responsible for washing the dinner dishes daily and making school lunches for my siblings and me. The latter was a chore I detested but grudgingly submitted to doing.
My father assisted with grocery shopping and childcare. However, like many men of his generation, he felt his only duty was to work and pay the bills. Furthermore, he traveled often for work, thus leaving the majority of household chores and childcare to my mother.
I will say that she was fortunate that every minute of her children's days did not have to be accounted for in those days.
My siblings and I used to ride our bikes and play kickball with friends in our neighborhood daily after school for hours at a time. Whatever time was left in the evenings was reserved for homework, chores, and television.
Motherhood
Nowadays, most of our time is spent shuttling our kids to a dizzying number of extracurricular activities to keep them occupied and entertained. There is tremendous pressure on parents to do it all.
My son took karate, basketball, tennis, swimming, piano, and guitar lessons. My daughter took ballet, tap, jazz, ice-skating, swimming, guitar, art, and Kumon lessons.
The list above is by no means all-inclusive, as these are the activities that my children continued for several consecutive years. After a short time, they dropped out of many other activities due to lack of interest or time constraints.
The days were crazy busy, seeing as they were jam-packed with activities. It was the only way of life we knew.
I feel remiss. We were always overcommitted with not only classes but also playdates, lunches, and dinner parties.
Final Thoughts
Reflecting back on it all now that my childhood is long over and my children are grown, I wonder how mothers do it all.
We should give ourselves some recognition and pat ourselves on the back for all we do. Mother's Day should be celebrated every day!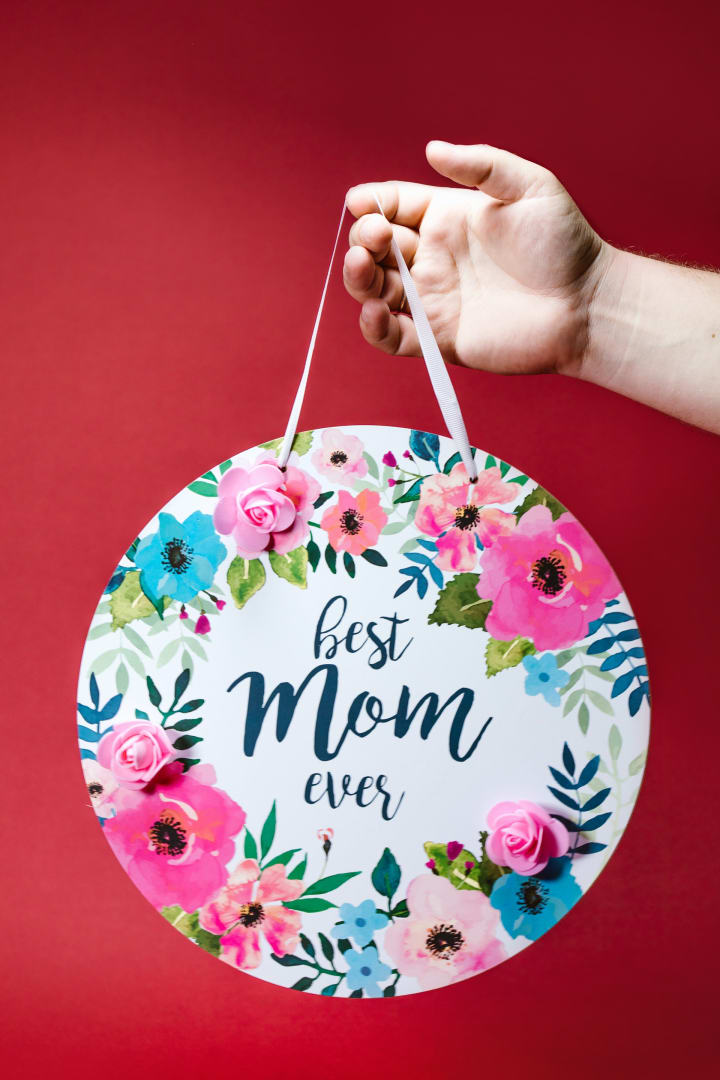 immediate family
Wife. Mom of 2. Biochem & Chem Tox, M.S. Former expat in Brazil, France, & Japan. Regular writer for The Good Men Project. Her work has appeared in Scary Mommy, Positively Positive, & Idle Inks.
Medium: https://br-shenoy.medium.com