The Hardest Day
She is walking her talk, and so must I!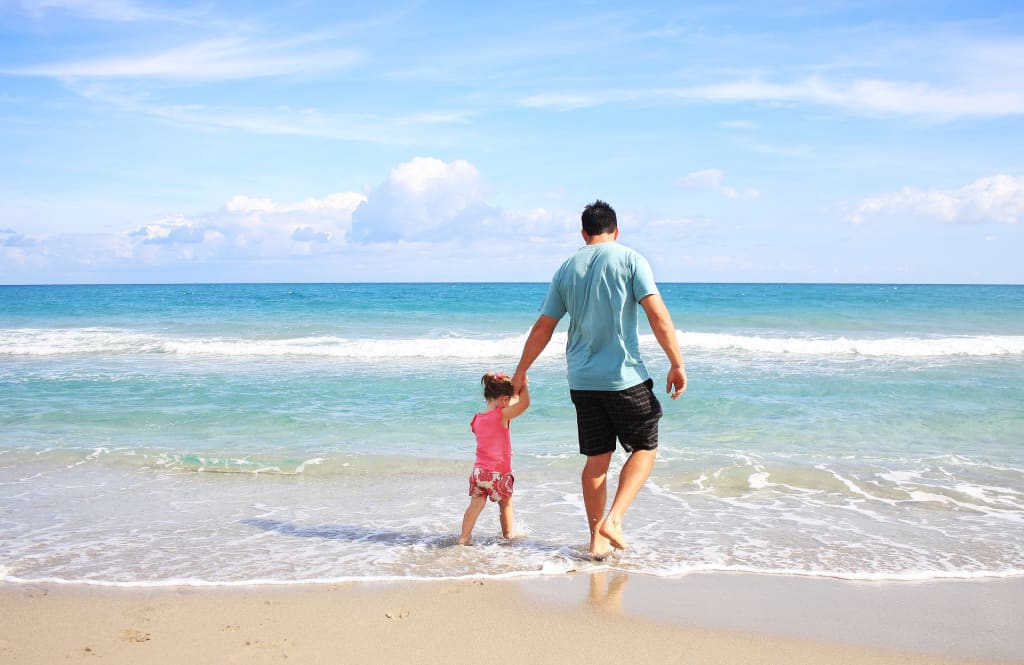 It was one of the hardest days of my life. The weeks leading up to it became increasingly more difficult, and even a few days after, my heart is still heavy. Here's the full story...
My youngest daughter and I have shared a very special relationship for twenty three years. Not only did she have to face the normal day-to-day stuff of growing up in this complicated world, Teri was also given the challenge of conquering many serious medical issues, and the accompanying adversity that comes with brain surgery and countless hospital stays, rehabilitation programs, a never-ending merry-go-round of doctors, and the juggling of powerful medications to control her debilitating seizures.
Then, as if all this was not enough, she was partially paralyzed on one side of her body—and dealing with 'being different' from other children was also piled on her plate.
I can still feel the lump in my throat from her first day of kindergarten when she proudly stood at the front of the line that was formed when the school bell rang only to have this bigger boy push her back so he could take her place. There were many similar hurts throughout her younger years, but together we were always able to bounce back and forge ahead after a good daughter-daddy talk, and a refilled tank of self-esteem.
Teri also experienced the trauma of her father and mother divorcing, and her life being thrown into a state of upheaval. Not an easy thing to get through for even the healthiest nine year-old. We had many heart wrenching exchanges where I did my fatherly best to reassure her that she was not responsible for mommy and daddy moving apart, and that we loved her and her sister more than ever. She lived with me for the majority of time after the divorce.
Summer memories of Saturday mornings playing tee-ball with other handicapped kids, and running the bases with her little leg brace are especially sweet to me. She learned how to sign at Easter Seal camp, and an especially proud moment was when all alone on stage she signed the song, "The Wind Beneath My Wings," in front of the entire school body at her end-of-year eighth grade assembly.
The teenage Teri became increasingly more self-confident and self-assertive. She graduated from high school and signed up for college courses while volunteering at the hospital on the children's ward that was so often her home away from home. I can still hear a sixteen year old's shaken voice and heavy sobs as I tried to help soothe a first broken heart. That day I think mine was breaking just as much!
Teri has made her father very proud, turning so many tragedies into triumphs. Today, our bond continues to grow as other challenges and issues of life come and go. She often helps to guide me. There haven't been too many days that we haven't been on the phone, often more than once, chit chatting about something serious, or just nothing at all. That however, is about to change.
Two years ago she met Kyle in an Internet chat room. Yikes! They communicated online and by phone for months. He played drums in a Christian band and she really began to trust him. She eventually invited him to come and visit her in Windsor. Inasmuch as I suffer from the 'no one is good enough for my daughter' syndrome as much as the next dad, they certainly seemed perfectly suited for one another.
He moved down here a year ago, and they made plans to be married later this year. And, to move to the city where his parents live this spring. Four hundred long miles away. The hardest day was, of course, moving day.
I know from the powerful, emotional feelings that overwhelmed me for the weeks leading up to this day that the role of parenting never really ends. It became all the clearer to me that how much you love and deeply care for your children only grows with time.
To be blatantly honest, I was very surprised at how difficult "letting go" really was for me—someone who believes himself to be at least somewhat plugged into the inner workings of this great universe. This was one of those goliath heart-over-mind struggles!
Now I must also fully let go and trust the universe that Teri is going to be ok, and has made a good choice in moving forward in her life. I must live by my own promises to her that I would unconditionally support her in her choices, and always send her positive thoughts and prayers. I must fully believe that as I have been allowed to learn and grow from every choice that I have made in my life, so must she!
I simply must make the final turn from my own selfish feelings of fear and loss, and make my reality that what has happened here is a wonderful opportunity for growth and advancement—for both father and daughter.
Teri is walking her talk, and so must I!
I will always hold dear the bittersweet memory of the sunny spring day as she rolled away in a twenty-six foot moving van to start a new life far from her father's home, but never far from his heart.
It will remain one of the hardest days of my life.
©Rick Beneteau
children