The destruction of the bells
Death can affect us in many strange ways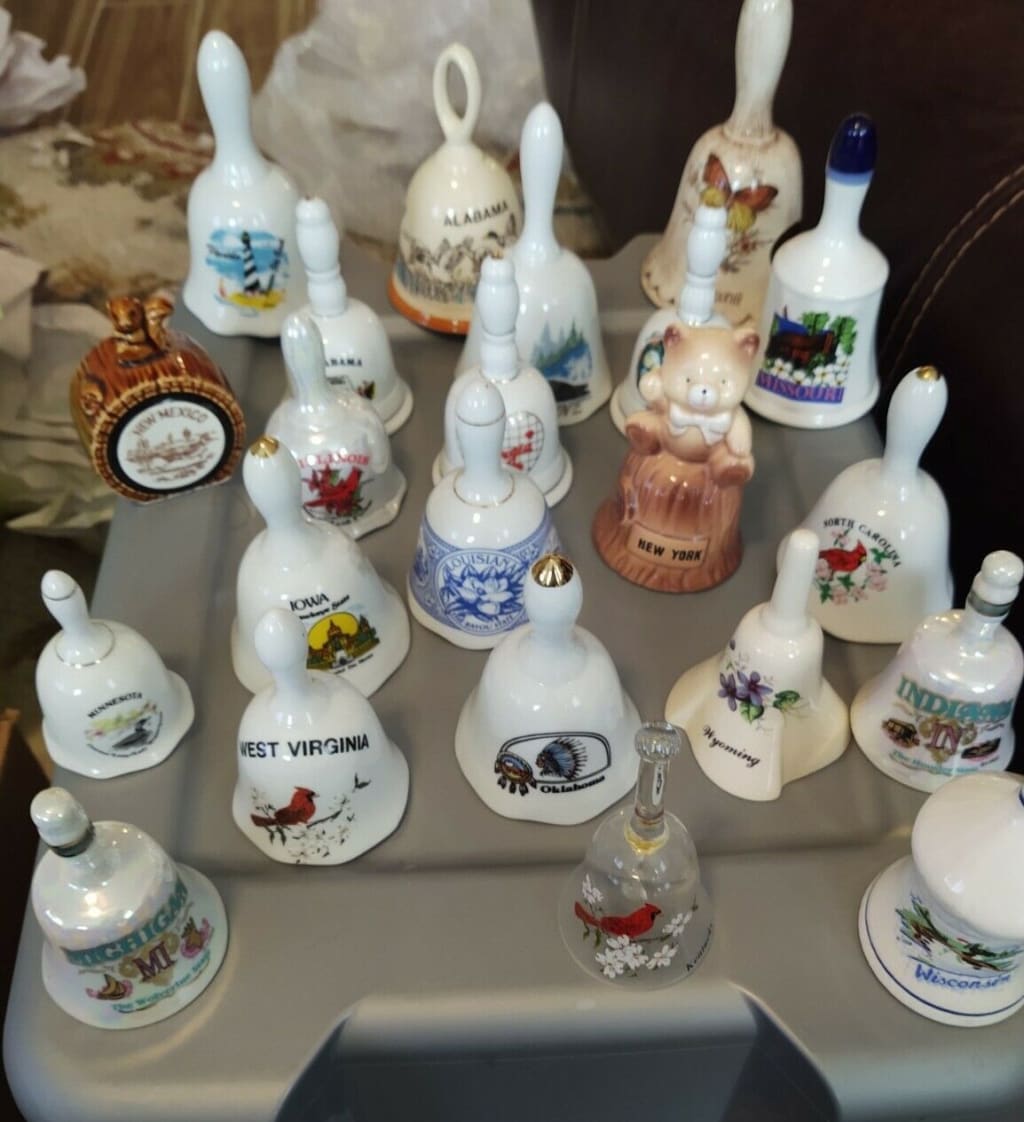 To say my maternal grandmother dominated my life is an understatement. It began when I was only 9 months old with a phone call. It seems my parents were arguing outside of their apartment and the door ended up locked with me inside crying loudly. Someone called my grandma who lived 10 miles away in the county. She did not drive but got someone to give her a ride to where my parents lived. She took me from them, without opposition and I was raised by her and her mother.
My grandma was strict, did not want me to date and she read my diary. She even kept up with my monthly period and accused me of being pregnant several times when I was not. She listened in on my phone conversations and even went through my checkbook. After moving to the city, I had to drive her to church practically every Sunday in the county, even after I was married. In her later years, she lived with my mother who preceded her in death. From that point, everything was on me. I cooked, paid her bills, did her shopping and laundry. I took her to the doctor and ran all her errands including buying Christmas presents.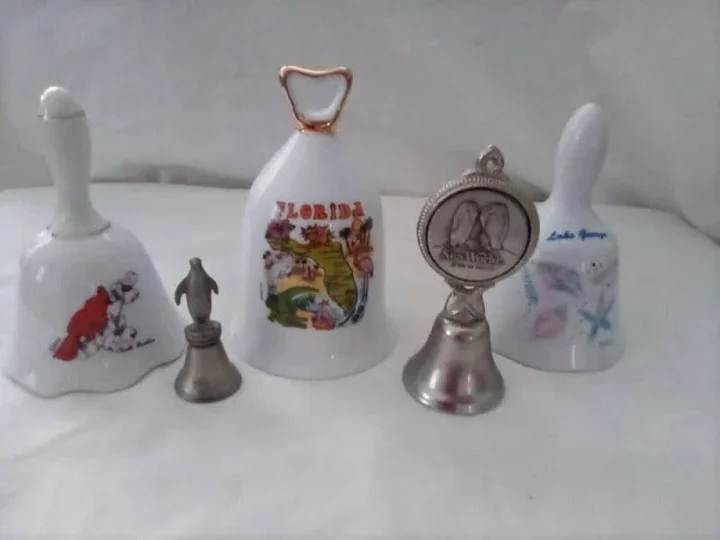 My grandma never allowed me to be an adult but continued to tell me what she wanted to be cooked on holidays and not once assumed that i wanted to come up with my own menu. I felt [powerless and as if my life were being taken away from me and I was now headed toward's 50. Along this last 7 year journey, my grandmother expressed an interest in bells. On her birthday, Easter, Christmas and Mothers Day I would find bells from every member of the immediate family. This was my husband, me and our 3 children.
I went to Dollar Tree, thrift stores, flea markets, and yard sales. I found silver bells, gold bells, bronze bells, and bells that had special engraving. It was kind of a hobby and my goal was to purchase 100. My grandmother passed away in February 2010 at the age of 91. Shortly after her death as I was cleaning, I looked at the bells on the 5 tier wooden shelf in the living room. Suddenly I felt exhausted, angry, and dismayed that so much of my life had been in taking care of my grandmother at the expense of my own happiness.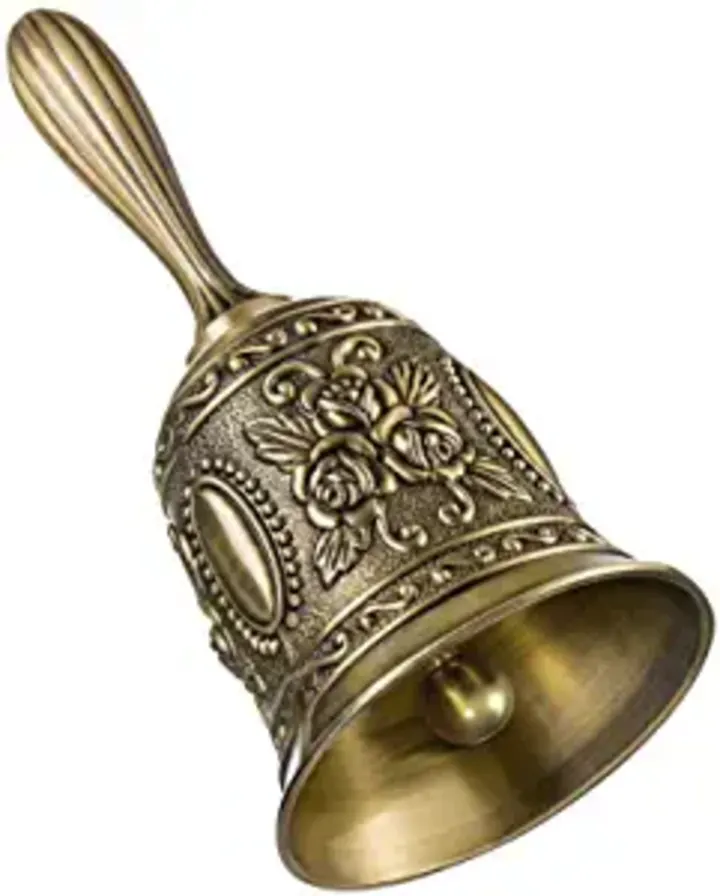 I counted the bells and there were 91, the same as my grandma's age when she passed away. If I resold them for $1.00 I would make $91.00 I had paid anywhere from 50 cents to $4.00 per bell and making close to $100.00 back sounded good. I thought for only a moment of keeping the bells or giving them to my children. No one was home that day but for me and suddenly my mood shifted. A fit of rage came over me and I wanted some type of satisfaction for the years that had been taken up caring for my grandma and her never treating me as an adult.
I began jerking the bells from the shelf one by one. Some I threw in the trash can and others hit the floor and broke. I felt empowered as each bell crashed to the floor or hit the inside of the trash can. I could not stand the thought of those bells as a reminder of how much my grandmother invaded my life even though at this point I was a grandmother myself. The destruction of those bells set me free and gave me a feeling that I had control over something. I am so glad I did that to make up for years of feeling as if I could not do anything that mattered.
s

Cheryl E Preston
Cheryl is a poet, freelance writer, published author and former Newspaper columnist. She has degrees in Psycology and Biblical studies. She enjoys sharing natural cures, and Nostalgia related info. Tips are greatly appreciated.
See all posts by Cheryl E Preston →
Staying at home each & every day to be there with your children as they learn and grow sounds absolutely amazing in hindsight, right? Absolutely! Who wouldn't think that it's just living the dream?! But what the world fails to disclose is the truth behind being a stay at home mom..

11/18/2020 So, grandma (81 this year) has been up my ass about keeping a journal of everything that is going on right now so here goes. Amelia is 9 and in 4th grade, Raynen is 5 and is in kindergarten and Rj is 3 and is home with me. We live in fort lee right now and my husband, Bobby (30 this year) has just had his 3rd spine surgery and now awaiting the promotion board (he is in the army) and finding out when we will be moving. I am 26 credits away from my BA in history. The coronavirus pandemic has been a pain in the ass and the 2020 presidential election was a complete dumpster fire. Yay 2020 and the best part was carol baskin and the memes from that world.

It was early October, and it was finally time for my long-awaited moose hunt. I had waited ever since I was a little girl for this opportunity, and it was finally here. So, my father, the one that looks after me, and I packed up our stuff and left our city in Alaska. We were heading to a place called Bethel, AK. After a six-hour long drive, we made it to our hunting unit. It did not feel like home to us but it was warm and cozy, like my bed at home.

As your parents age, you're probably spending more and more time caring for them. Even if they're still in good health, you may need to help them live a healthy lifestyle. Your parents may need help with everything from their health insurance to their diet. To avoid caregiver stress, taking care of yourself is also essential.

Staying home, reducing stress, and taking care of ourselves, both mind and body are more important than ever. That's why from beauty and personal care to everyday essentials and home cleaning – we've got you covered. "Avon"

Growing up, I loved the Wizard of Oz. There was something magical and timeless about the Yellow Brick Road and the passion of Dorothy to find her way home, Scarecrow to find his brain, Tin Man to find his heart, and the Lion to find his courage. All to find out that the man behind the curtain was just a man, whose hope and wisdom fulfilled all desires by encouraging everyone by exploring their own virtues.