Put Down the Sponge,
those chores can wait.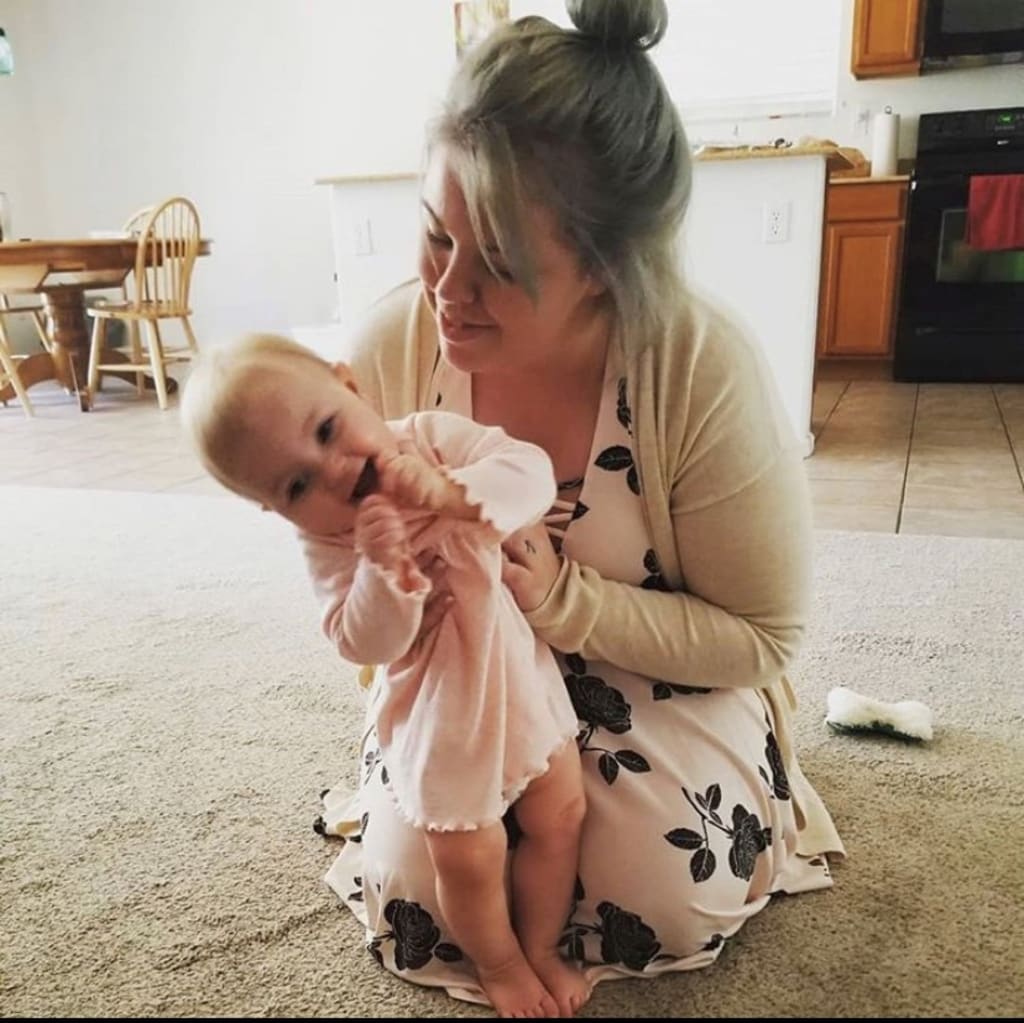 Uncommon Knowledge: The little things CANNOT wait.
I sympathize with military moms that are separated from their children for any given amount of time. When I was a full time stay at home mom, I took that for granted, and I didn't see it at first. I was around, and present, making sure I was 100% aware of everything going on in our lives. It's just, the little things, I didn't take the time to make them matter enough.
Call me selfish, or call me intrepid, but 365 days without my best friend, without my daughter was the best and worst thing, that I have ever experienced.
When you become a new parent, people will tell till they are blue in the face, that once the kids go down to sleep, that's the time to clean the house, or take a nap yourself. Except, it's not always that easy. You think, because your little one is quiet for 45 minutes, not hollering like a banshee, or putting peanut butter in their hair, that you're able to pick up a sponge and wash that dish or replace the load of laundry in the dryer just to fold the one load you took out. It sometimes isn't like that.
The times that my little one was sleeping, I tried to be the housewife, the clean mom, to do the things that needed to get done, and sometimes I was successful as heck with a few minutes to spare, other times, nah bruh, I failed at cleaning that toilet or tossing that garbage. It was just really easy to ignore.
During my year of solitude, I purged everything that didn't need to be there. I kept one cup, one spoon, one fork, one bowl and only had paper plates. I got rid of my couches, bookcases, and junked clothes I for sure wasn't going to wear. If you're asking yourself, "isn't that lonely" let me be the one to tell you that yes, it was absolutely lonely. There wasn't a day that went by that I didn't cry about not having two of my favorite people, and not a day went by that I didn't wish for cuddles with my little. The time spent away, made me realize that all the moments when she was about to sleep, and asked me to take a nap with her, were the moments I took for granted.
Being away, for so long, it started to feel like I was forgetting her face, which made me angry. There was a legitimate purpose for what I was doing, and even though it was to benefit her, I felt guilty AF. The last three months of my solitude is when I noticed a huge change in myself. Maybe it was all the weed that made everything clearer, or the anger of having obstacles strategically placed in my way, but there was an intense clear desire of where I needed to be and what it was that I needed to do.
And I did it.
When those stupid people say "you never know what you have until it's gone…" those stupid people are right. Even though it was for a year, and she probably won't remember, the point is I did, and I will. I missed holding her when she wanted huge or making her feel better when she was sad. I missed her sneaking into bed with us just to cuddle. I straight up missed it so much that it angered me.
So, I'm here now. Back in the present moments with my little, and I refuse to let the little things go by. The dishes can wait, so can the garbage. Because when she wants to lay down and cuddle, the answer is yes.
children
About the author
Hello :) I'm twenty-six, currently a full-time life experience provider, while pursuing my career as a writer. I share these moments, to help my best friend grow up through this world! Though I hope it also helps someone along the way <3
Reader insights
Be the first to share your insights about this piece.
Add your insights