Ominira (Freedom)
How I freed myself from my Nigerian family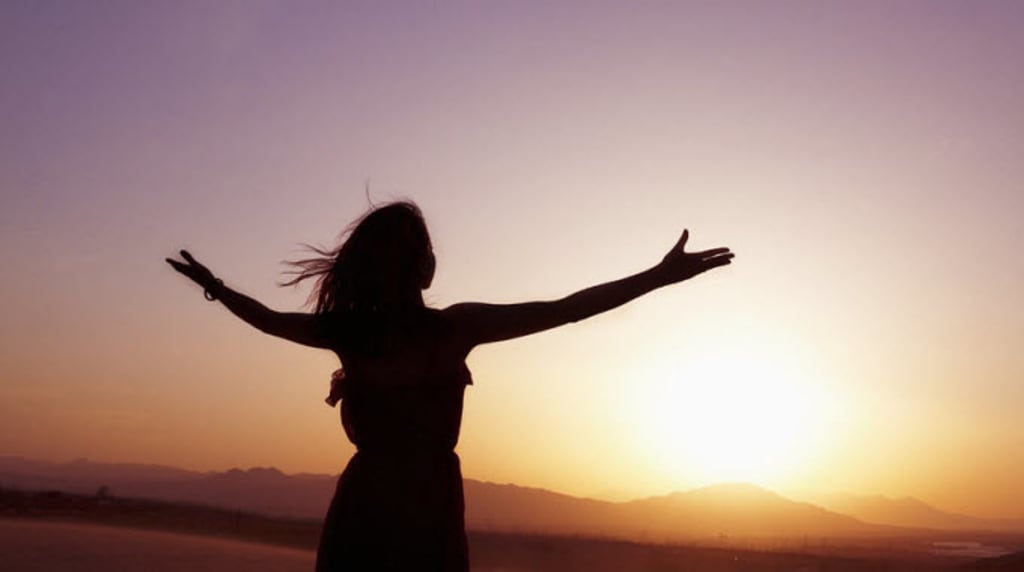 My revevle
The word ominira means freedom or liberation in the language of Yoruba, and for most of my life it felt like I never had the chance to experience this and it slowly ate away at my conscious until I couldn't take it anymore and I had to break free, I was sick of always trying to please everyone else, never considering how it could affect my future or all the opportunities I have missed out on because my family said that's not the right way to do things. There is no one way to do things in life everyone has to travel their journey by themselves. So here's my story, my journey for everyone to experience.
Most children want to one day hear from their parents I'm proud of you; those four little words can mean so much that it can bring someone to tears, especially if those words are said by the right person. Most parents will support their children's careers even if they don't agree with the career choice, but when it comes to Nigerian parents it seems that if you don't become a successful engineer or doctor that you are a disappointment in their eyes. It seems that most Nigerian parents think that this is the only way for their children to be successful. And in case you haven't guessed it I am Nigerian and I lived with parents who thought they knew what was best for me, they thought that if I didn't become a doctor that I was wasting my life away and that I should give up on my passion for art and fashion.
When I say my parents I don't mean my actual parent I'm just referring to people who raised me, in reality I really didn't get to know my parents like most kids because at the age of ten I was brought over from Nigeria to America to live with my uncle and aunt at chance that many Nigerians wish they had that opportunity. I left behind my father, brother, and sisters. So it was my uncle and aunt who wanted me to become a doctor, even though that's not what I wanted to be. Growing up I always had some sort of idea of what I wanted to do with my life, but I knew that it wasn't something that they would take seriously because it wasn't in the medical field. At a young age I was interested in things such as art, singing and dancing, while in high school my interests focused more into designing. Going into my junior year of high school I looked into schools that could help me expand and hone my passion for design but when I told my family what I wanted to do they completely shut it down. So I did what I had always did which was concede because I thought this was the best way for me to make them proud, so I discarded my plans and went on with looking for a career I would enjoy doing the medical field and I settled on Pharmaceutical Science since I had an interest in chemistry and math.
My first year of college was very challenging for me and I was shocked at how hard it was because I got straight A's in high school and one reason I think I struggled was because I wasn't all in to the major I picked, I mean don't get me wrong, I had some interest in it but I it was never as serious as my passion for design. When my family found out I wasn't doing well in school, they were very disappointed that they wasted their money paying for my tuition. Late into the first semester of my freshman year of college was when I started dating my boyfriend. I was told I couldn't date anyone till I was done with college, mind you that I was 19 years old at the time. I had very strong feelings for my boyfriend that I didn't want to break up with him so I ended up sneaking around for almost a year in order to see him. Eventually they found out and situation blow up in my face where I had to move out from my uncle's house, and move away from my family entirely in order for me to feel safe and with this decision it allowed me to grow.
It took me a while to realize that this is my life and I can't keep allowing my family or anyone else to control my life. There are so many things that I have found out about who I am since I moved out. I took a big step at the age of 19 to move out, only because I needed to figure out who I am. I needed room to grow and make my own decisions and with those decisions there will be mistakes which I will learn from. To anyone who is reading this is your life you chose what you want to do with it don't ever allow anyone to tell you what you can or can't do, I'm not saying you should not listen to people's advice but you should surround yourself with people who will support you and guide you down the right path.