Nena
My Abandoned Girl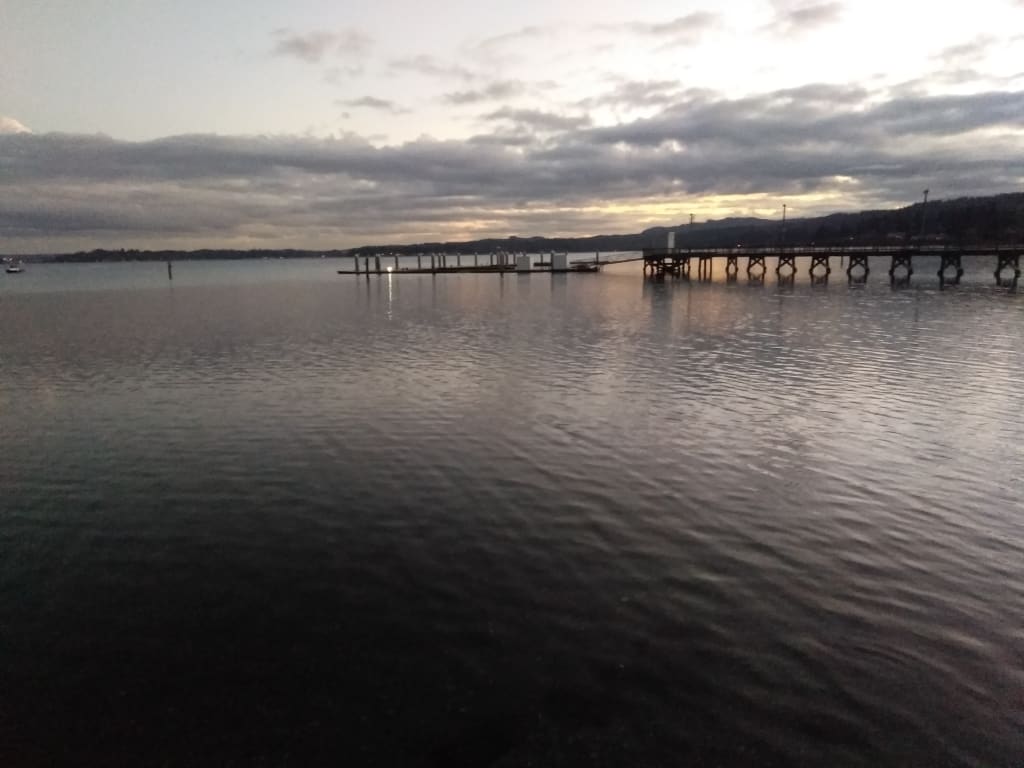 Heart beats trembling and treacherous effects, drippings of excitement as I press the "follow" button, hoping that you will not recognize me or even ignores my request. The floods of memory comes storming into my mind as I stared into the white screen and waited silently, but tornados of emotions travelled through me like an electric convulsion.
The last time I saw your face was one of the most tear-dripping times since it was the abandonment of you from me. How many nights did you cry without my presence or the days when you needed me for soulful comfort and I was only a faded memory in your brain? It was the recycling of thoughts and tributes to you that induced me to secretly hope that one day you will forgive me for my actions.
The little brown eyes that glittered and glorified the essence to how beautiful and truly blessed you are made my heart cry teardrops like a waterfall. As the screen becomes clear that you actually recognized me, and somehow acknowledged the fact that I was the mom that left you.
My eyes shimmered through the keyboard and the slight prospects of anxiousness drops as I typed the first, "Hi," and it was as though days became weeks. As though months morphed into years of marvelous mountains of questions sliding off the slippery slope.
Days morphed into weeks, and slowly transforming into an eternal eclipse of a "pause" in time when I got the chance to communicate with you.
My heart sighs with immense guilt and immortal fusions of distress when I now see how my "absence" has imprinted you in the most tiniest way.
It was when this realization of how much it pains me to recall the rush of all these years of longing and the monumental of your existence has always been within me. As the scroll of words comes flashing on to the screen, a smile wrapped with sadness infused inside of my core.
You are everlasting beautiful and a blessing that I never truly fought for due to the fear in my own dysfunctions. The lines of your words infected my soul to be vibrating with overflowing joy and how that little girl, now a woman, is still the 6 lbs and 11 oz of innocence that has changed my life 16 years ago.
Through all of the emptiness and deviation of each year's celebration on your birthday, I touch my left forearm, and reading "Reanna" to remind me or your name itself will always remain a part of my mind eternally. This was indeed an enormous tundras of sensory overload and with each message, you always reminded me of the very sentiment of how much you still love me even though my old self has abandoned you.
Life somehow has an invisible line to lead and reconnect the threads of fate when the notions of unreciprocated love is in dormant state. The whole day drifted by as if decades of lost and lamented memories came through the screen.
So many contracted and contrasting connections were made clear, finally into the light as your aunty speaks and saturated my mind with what an amazingly and bloomed young lady you have grown into. A picture can easily paint a thousand, if not more, words for the emotions to reopen the doors to our heart. The amount of grace and pure happiness brimmed your angelic face and those two dimples of joy.
My only hope in my heart is for you to be happy and healthy in your future endeavors. Each time my eyes reopen to reread your messages, my soul sighs with adoration for all of your gentle and kind words about me.
However faraway you are or shall be, the molecules of your existence will always be here in the chambers of my heart and mind.
To
Honest
Moments