Letter to My Child's Godmother
We are blessed.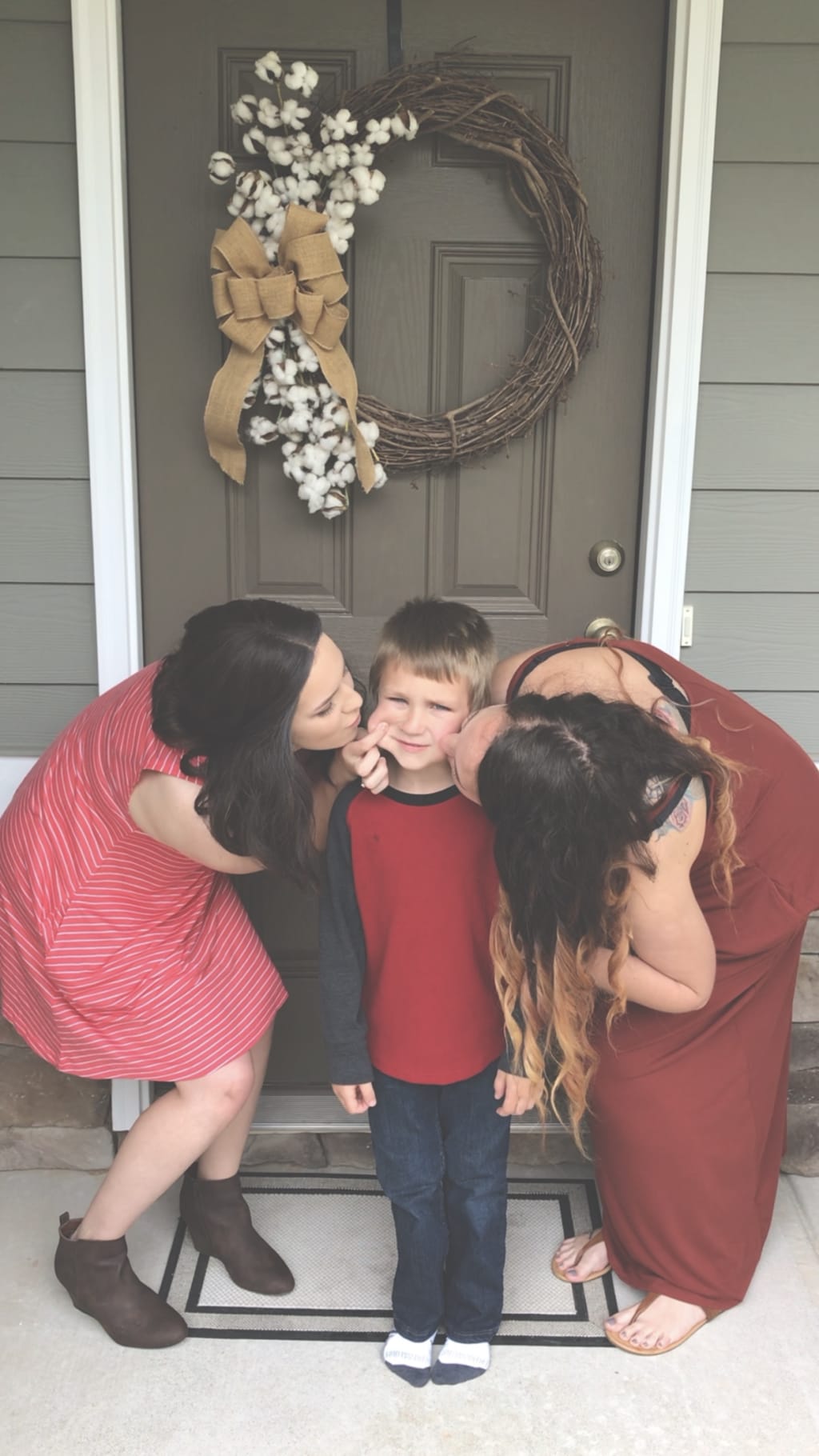 As many moms can relate to, we often have so many people say they "love you like a sister." Or "we are so close, we are family." Are you starting to notice how those people are the first to disappear and leave when you need them? I have. I noticed that the ones who sing the tune the loudest are often the ones out of harmony. It can be disappointing to see all your "sisters" and "friends" go away when they promised to always be around for you and your child. My wish list for a great god parent isn't extensive either. It asks for what any of us need or want for ourself but our child. That is time, love, and dedication. Take the time to really think whether you can provide that before you sing, "I'm the God mother to someone's child." Think before you enter children's lives if you don't plan on staying for the long run. If you can't do these simple things, then the godparent role really isn't for you, so stop singing that tune. That brings me to this letter I have written to someone so special in my life, but also my son's. Someone who sang the tune of Godmother and I must say she sings it in perfect harmony. She goes above and beyond her title of sister, friend, and Godmother. She doesn't do it half butt and has never stopped for nothing. For this, I owe her the same in return and can only hope one day I can return the favor.
Dear Tiffany,
Words could never describe how blessed we are to have you by our side. The job you fill in our lives as my sister but his Godmother could never be topped. When I didn't have everything together, you filled my shoes taking on the role of his second mommy. You have always been here through the ups and the downs making it seem so effortless. You have done more than give your time, love, and dedication to my son. I couldn't think of anyone more perfect to help me parent Landon. Lucky and blessed could never describe the true feelings I have about you being in our life. We have shared trauma, tears, disappointments, heartbreaks, poopy diapers, late nights, early mornings, and so much more. We fight and disagree but we always come together for Landon at the end of the day. Not going to lie, at times I got jealous of the bond y'all shared. It made me nervous, I thought he would start to love me less, and I feared he would want you to be his mom as he grew older. But as I grew older and matured, I realized I was being silly to feel that way. I realized God placed you in his life for a reason. I no longer fear those things. You not being around is something I know I don't have to worry about but if I feared anything, it would be just that. If my time on this Earth ever were to be cut short, I no longer fear where or who he would be with. I have perfect peace knowing you would be an amazing mother to him. I would happily pass the title "mom" to you and would look down with a smile on my face hearing him call you that.
You deserve the title of Godmother and never feel different. You have been his rock, his titi, his cuddle buddy, his shoulder to cry on, his best friend, and #1 supporter. You have invested your life revolving around him, you have changed just as many diapers, you've held him when he was sick, you've picked him up when he would fall, you've held his hand when he couldn't walk, and you've spent countless nights caring for him just as any mother would for her child. I can't wait for many more trials, ups, downs, and all the firsts we will experience together. I can't wait to continue annoying him with you, loving him with you, baseball games, graduations, birthdays, and so on. I know I can speak for Landon when I say, we would be lost without you, we could never replace you, and we love you endlessly. Thank you for being who you are, thank you for loving him as your own, thank you for giving me peace, thank you for all you dedication, love, and time. We love you more Titi, forever and always.